8 of the Best beach hotels in the Algarve
Mention the words 'the Algarve' and we bet the first thing you think of is beaches. (Golf is probably a close second and you can find our guide to the Algarve's best golf hotels here) Spectacular sandy beaches, rocky coves and long sandspits characterise this coast and make it Portugal's most popular holiday region. Whether you're looking for a chic little boutique number or a larger resort style property for all the family, our pick of the best beach hotels in the Algarve has something for everyone.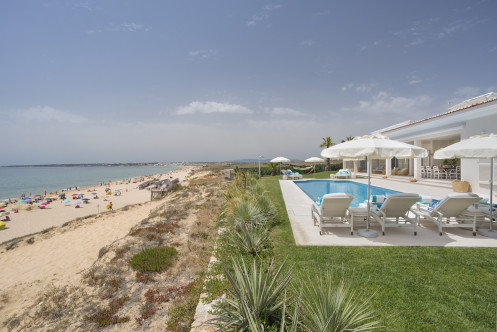 The region has three distinct areas for beaches. The most popular, and the most developed, is the stretch west of Faro which includes Albufeira, Lagos and Armacao de Pera. These are family-friendly resorts with long beaches and all you need for a sea-and-sand holiday. Also in this region are a handful of upmarket resorts - the most well-known being Quinta do Lago and Vilamoura - which offer swanky restaurants, golf courses and sports facilities as well as sandy beaches.
To the east of Faro, the landscape is quite different; more low-key, more traditionally Portuguese. Here you'll find a string of offshore islets - the ilhas - like endless sandspits. The most charming places to stay here are around Tavira and Olhao.
And if wilder beaches and surfing are your thing, head to the west, or Atlantic, coast and the villages between Sagres, on the south-western tip, and Odeceixe. With a choice of airlines flying direct to Faro, it's a very easy region to access. So, decide whether you want to be close to the action or somewhere a little quieter and use our guide to the best beach hotels in the Algarve to plan your stay.
8 of the Best beach hotels in the Algarve
For those on a budget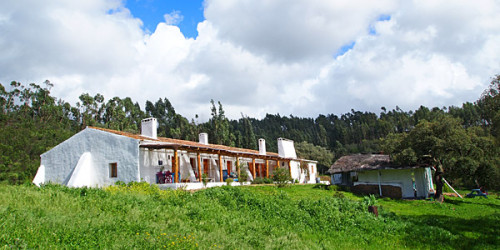 Close to the west coast's surfing beaches, Muxima adds cool and colourful rooms with an exotic theme to the simple, rustic decoration. There's an eco-pool on site, plus beaches and nature reserve close by.
Also close to the west coast beaches, Casa Vicentina offers colourful and contemporary apartments. With a pool and children's playground, it's good for families who want flexibility plus there's a nearby nature reserve which is perfect for bird-watching.
The excellent-value Memmo Baleeira, right on the south-western tip, is a cool, white-on-white design hotel with glorious sea views, spa and lovely outdoor pool.
Best mid-price Algarve beach hotels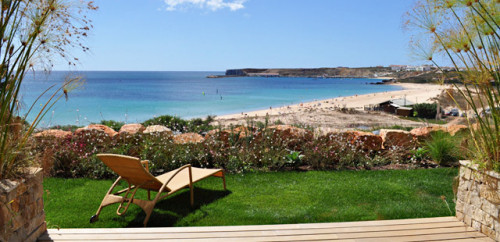 Close to Sagres, in the south-west, Martinhal Beach Resort & Hotel offers a range of options from standard rooms to beachfront villas. Crisp and contemporary in style, with lots of natural materials and glass, it also has a dining terrace. And threre's so much for children on site, they won't ever be bored!
For style and atmosphere, the Pousada Convento de Tavira, a former 16th-century convent in Tavira, will not disappoint. Breakfast in the cloisters then take the simple ferry over to the glorious stretch of beach across the lagoon.
For luxury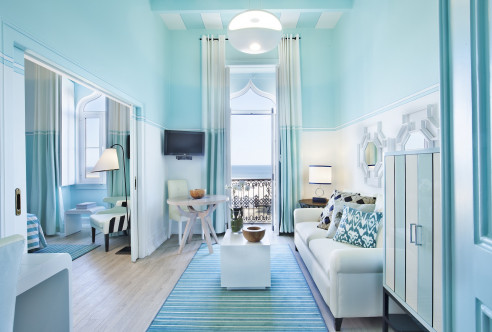 If you want a holiday of guaranteed sunshine and golden beaches, the best beach hotels in the Algarve will certainly deliver! Nothing on our list that ticks all your boxes? Expand your search to include all our Algarve recommendations, or contact a friendly guru for advice.
posted Wednesday, 4th March 2020