The 3 Best Hotels near the Aventine Hill, Rome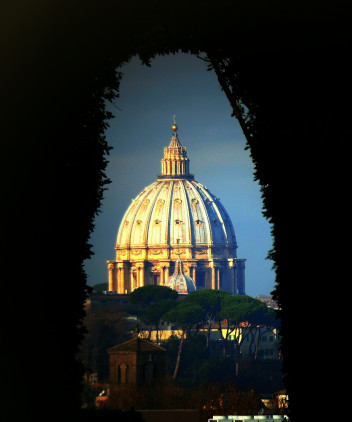 By Flickr user Diana Skok Corr
The Aventine Hill is actually two hills, divided by a steep cleft, which you can't really see from Rome, so when it became Rome's seventh hill it went onto the list as one. Green, elegant and residential, this is a beautiful part of Rome, packed with interesting architecture, grand palaces and interesting churches. The best hotels near the Aventine Hill are also an elegant collection, offering peace in a busy city.
Rome's Rose Garden is one of the Aventine Hill's highlights, but the basilica Santa Sabrina, which is the oldest Roman basilica in Rome, is also worth visiting. But what many visitors come to see is the Knights of Malta keyhole in the Piazza dei Cavalieri di Malta, a leafy doorway and photo opportunity, because the view allows you to see all the way to the dome of St. Peter's and The Vatican.
The Best Hotels near the Aventine Hill, Rome
The Best Historic Hotels near the Aventine Hill
San Anselmo's Baroque flamboyance and lavish drapery will transport you back in time to another era. Enjoy breakfasts in the beautifully tended garden to set you up wonderfully for the day.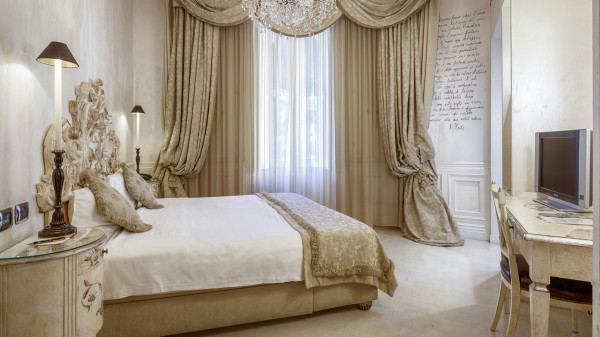 The Hotel Villa San Pio is an elegant, 78 room hotel with Baroque-inspired interiors, impressive gardens and indulgent breakfasts. Expect rich fabrics and a regal air.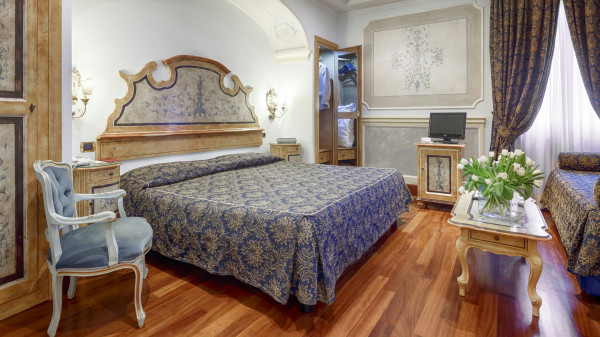 The Best Value Hotels near the Aventine Hill
The Corner hotel is a beautiful Art Nouveau townhouse on Viale Aventino, the main road that connects Piazza di Porta Capena and Piazza Albania. Well-located for exploring the sights, it sits just outside of the busiest tourist areas. Beautifully restored to retain many original features, The Corner has oak herringbone flooring and marble fireplaces, and is split over three floors, accessible via a lift. The hotel's ten rooms have a pared-back feel in spite of the rich colour palettes.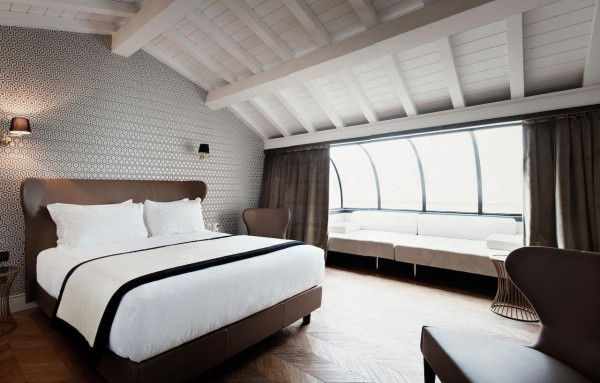 If you haven't found your idea of the best hotels near the Aventine Hill on our Guru's list of the 3 Best Hotels near the Aventine Hill you could:
The 3 Best Hotels near the Aventine Hill
San Anselmo

Rome

34 rooms from £104

Charming - Interiors are charmingly traditional with period furniture, Liberty-style molding on the Venetian plaster, and framed mirrors

Other Activities - Experience the twilight hours on Palatine Hill with splendid views over the Roman Forum, Circus Maximus and the Colosseum

Hideaway - An off the beaten track location in a residential neighbourhood on Aventine Hill, perfect for a quiet city break

Romantic Break - For a romantic stay choose the Deluxe room with a clawfoot tub topped with a crown canopy

Recommended by - I Escape, Tablet

Peaceful, romantic refuge in the smart hilltop Aventine district. Baroque flamboyance meets contemporary details to create a hotel with huge personality. Overlooking the Sant'Anselmo Church and within range of all main attractions, while staying off the beaten track. See More

Check Availability

Families - With quadruple rooms, spacious gardens for little ones to run around, and babysitting services — this is ideal for families

Hideaway - An elegant property in a leafy garden that exudes an exclusive secret air, yet is within walking distance of the sights

Value chic - With elegant traditional interiors and rooms starting at well under 100 euros, this is a very reasonably priced stay

Historic - Expect traditional interiors with vaulted ceilings, Empire style furniture, oriental carpets and antique paintings

An elegant hotel tucked away in enviably quiet gardens. Baroque inspired interiors give a regal air to the rooms, complete with decadent headboards and rich fabrics. Indulgent breakfasts are a great start to a days exploring. Well located within easy reach of many of the main attractions. See More

Check Availability

Foodies - Foodies will swoon at the fusion cuisine of chef Marco Martini at the hotel restaurant which has been awarded a Michelin star

Romantic Break - Couples love the hotel's stylish suites, cosy cocktail bar, fine dining and hidden away feel

City Style - Located in an Art Nouveau townhouse, this hotel has reams of chic Italian style

Sights nearby - Visit the nearby Circo Massimo, a huge outdoor arena used for Roman chariot races

This exclusive hotel occupies a pretty townhouse in central Rome. The villa's original features shine through in the modern and simply dressed suites boasting hand-selected design pieces; book the Suite Royal for a Roman-style terrace bath. Enjoy a cocktail in the lounge garden; a luxurious stay. See More

Check Availability
posted Thursday, 13th February 2020