8 Great Hotels near the Colosseum, Rome
The Colosseum is a well-known amphitheatre in the centre of Rome - in the aptly named Colosseo district, which is a fantastic place to base your stay. There are a number of great hotels near the Colosseum, and our Gurus have sifted through them for you.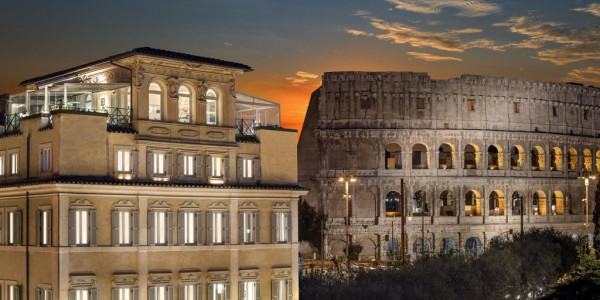 Completed in 80 AD, the Colosseum is approaching 2,000 years of age; it is considered a wonder of the world and a testament to Roman engineering and architecture. The Roman Forum, where the Roman Empire made decisions for hundreds of years, is also located in the Colosseo district. At one point in time in that place, senators argued points that have helped shaped the modern face of society. Thanks to the hotels strategically situated around the area, waking up at one of our great hotels near the Colosseum means you can enjoy this sight before breakfast, when it's at its most peaceful.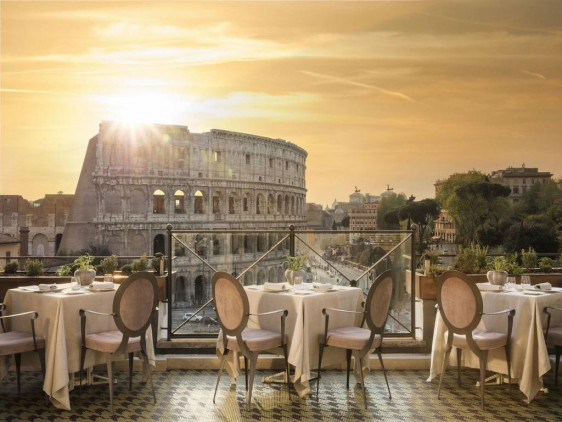 8 Great Hotels near the Colosseum
Great City Break Hotels near the Colosseum
The Capo d'Africa is a sleek, retro, mid-sized hotel with a gorgeous roof terrace overlooking the Colosseum and the bell tower, a gym, bar and a restaurant which serves great pasta.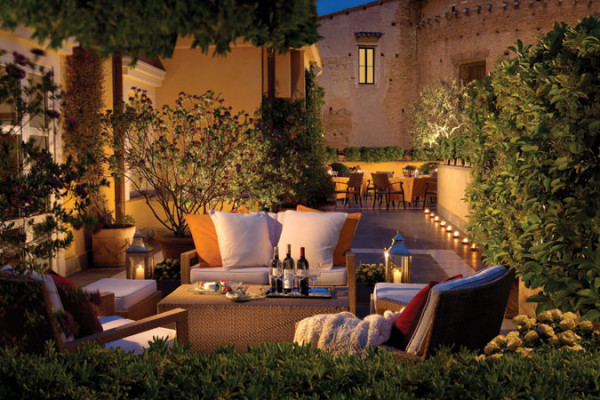 Along the same vein the Locanda Cairoli, a chic, comfortable hotel with a charming garden and the air of a private home.
Or you might try Forty Seven, a contemporary boutique hotel, also with a fantastic roof terrace restaurant, and plush bedrooms, some with private terraces.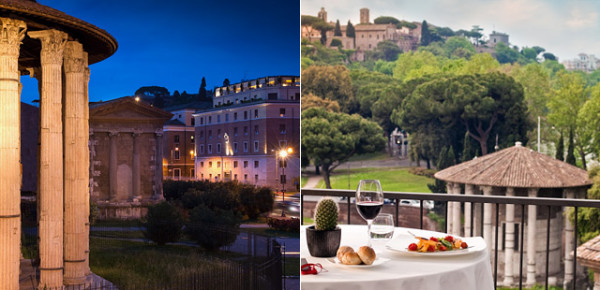 Great Hotels near the Colosseum for a Special Occasion
Palazzo Manfredi has just 16 luxurious rooms, suites and apartments, many of which actually have views onto the Colosseum and Forum, as well as an excellent rooftop restaurant with amazing views.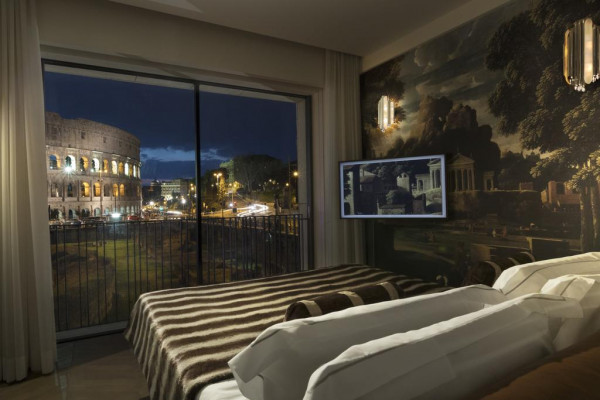 Or you might try the Hotel Celio. It is directly opposite the Colosseum and has 19 exquisite rooms, with features like mosaic floors, frescoes, trompe-l'œil paintings and all the mod, cons..
Great Value Hotels near the Colosseum
Hotel de Monti is a bright, modern B&B with seven comfortable rooms well located between the main train station and the Colosseum, with a room rate which starts from as little as €66 per night.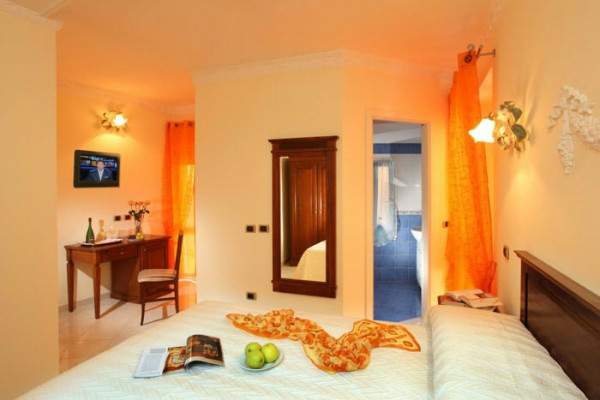 Great Hotels near the Colosseum for Families
The Inn at The Roman Forum is a beautiful guesthouse with 14 charmingly decorated bedrooms, suites and family rooms and a lovely rooftop terrace, positioned right between the Colosseum and the Roman Forum.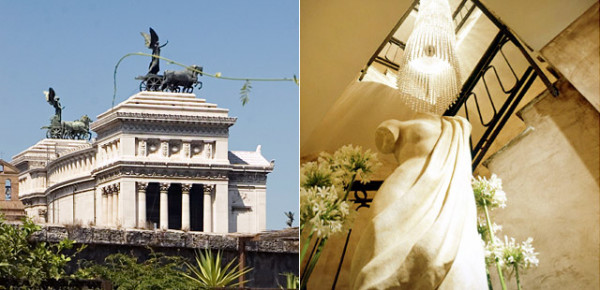 The Most Romantic Hotels near the Colosseum
The San Anselmo offers 34 peaceful rooms in the smart, hilltop Aventine district. The decor is Baroque and quite something.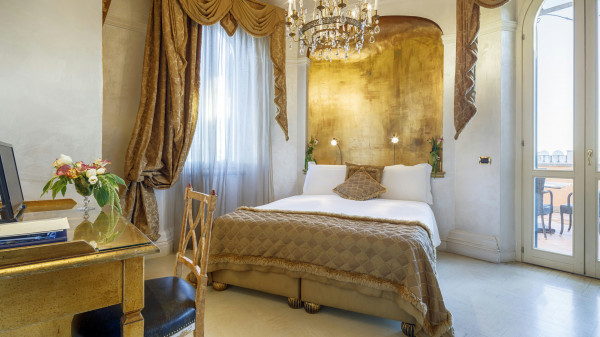 If you haven't found your idea of the best place to stay in Rome on our Guru's list of 8 great hotels near the Colosseum, then you could:
8 Great Hotels near the Colosseum
posted Thursday, 13th February 2020
Search the best hotels in Rome