The 12 Best Inland Hotels on Mallorca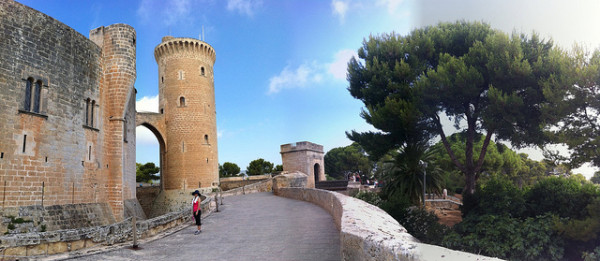 BrianLockwood via Flickr
Mallorca's rugged, green interior, with its beautiful, honey coloured hamlets and villages and its UNESCO listed stretches, might not be the first thing you think of when you think about holidaying in Mallorca. But this peaceful landscape is where you'll find great restaurants, impressive open-air galleries, vineyards, farms and some exceptionally lovely hotels. If this whets your appetite then check out our Guru's list of the 12 best inland hotels on Mallorca.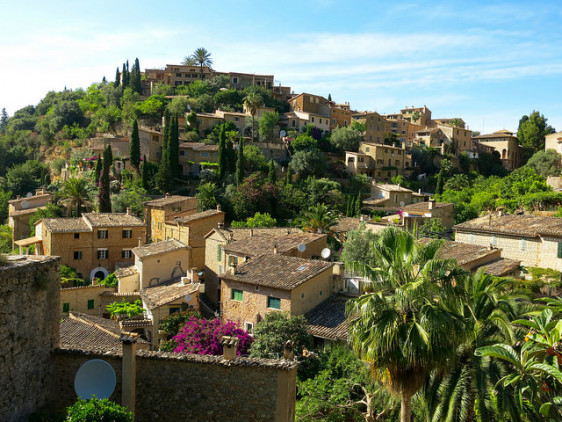 Kyle Taylor via Flickr
They've unearthed family-friendly fincas, luxurious converted palaces, pampering spa resorts and great value hideaways - all outside the main towns and surrounded by peaceful views. Then they've refined them down to a list of just the 12 best inland hotels on Mallorca.
The 12 Best Inland Hotels on Mallorca
The Most Romantic Inland Hotels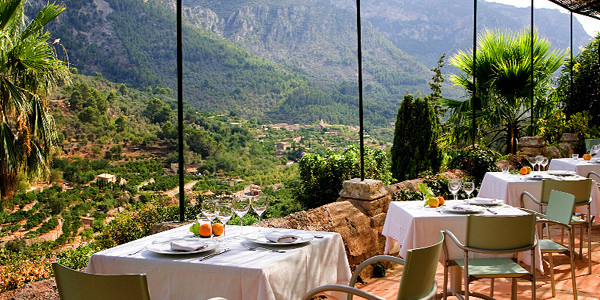 Can Verdera, outside Fornalutx, is a beautiful farmhouse with lovely interiors in a stunning setting. There are 11 rooms and suites, all decorated in white, with attractive works of art. There's also a lovely garden and pool and incredible views from the peaceful terraces.
L'Hermitage Hotel & Spa is an off-the-beaten track country house hotel and spa with 20 chic, contemporary rooms and an exceptionally beautiful outlook of olive groves and orchards. There's a spa as well as both indoor and outdoor pools.
Mirabo de Valldemossa is a picture perfect discreet hideaway in the Sierra de Tramuntana with just nine chic rooms. The decor is contemporary and the gardens are beautiful. And there's a Mallorcan restaurant.
For a complete escape!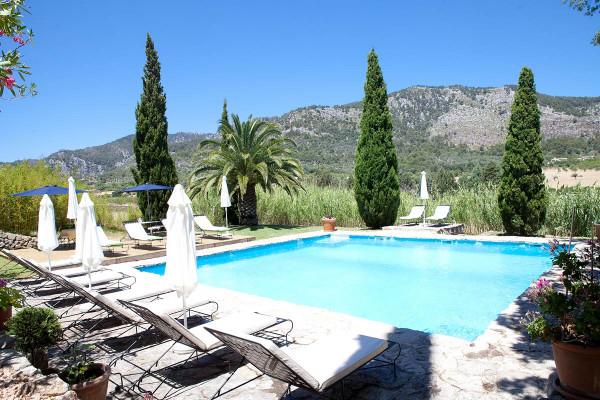 The Hotel Son Ametler is a small finca turned simple, yet stylish hotel in an out of the way location. The service is unobtrusive and the atmosphere is peaceful.
Not too far away is the Finca Es Castell, a pretty, rustic contemporary-style finca with 12 rooms and a reputation for delicious food. Expect whitewashed walls, ancient vines, cobbled patios and beautiful views.
And if you want a complete escape, but still have a cultural experience, consider the Es Revellar Art Resort, an exceptional agroturismo/art hotel with 14 spacious suites and villas. Think indoor/outdoor museum with impressively decorated rooms and 20 acres of tended grounds with eight lakes, 20 fountains and an outdoor pool. Adults only.
For Walkers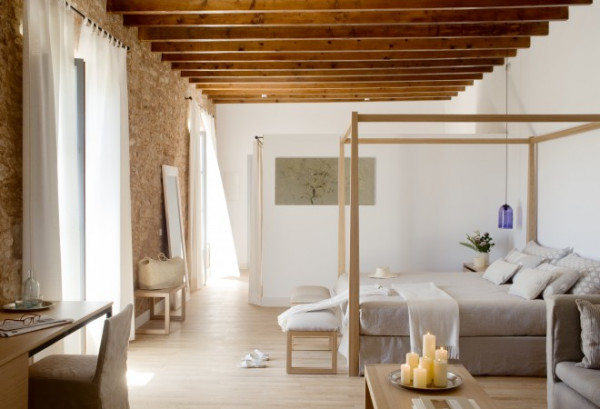 Es Molí near Deia has a spectacular position offering views all the way to the sea. There are 87 generous sized rooms and you're surrounded on all sides by lovely gardens.
Or Predi Son Jaumell, a beautifully converted farmhouse now offering 24 pale, chic rooms with stunning views. There's also an excellent restaurant and you're just a short walk from the hotel's private cove. Relaxing, romantic and very stylish.
For Families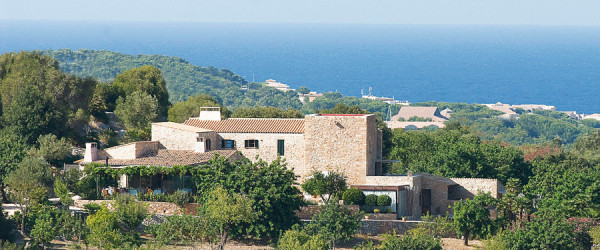 Monnaber Vell is a simple, unpretentious, 13 room hotel surrounded by a beautiful, rugged backdrop. The interiors are all stone, wood, natural fibres and neutral colours which are designed to echo the landscape - sounds relaxing, doesn't it. There's also an a la carte Mediterranean restaurant and an indulgent spa.
Cases de son Barbassa is a beautifully converted farmhouse. The 20 simple, yet stylish rooms have many original features, like bare stone walls and exposed beams, but they also have large beds and jacuzzi baths. There's a gorgeous pool in the garden and a great restaurant.
The Best Value Inland Hotels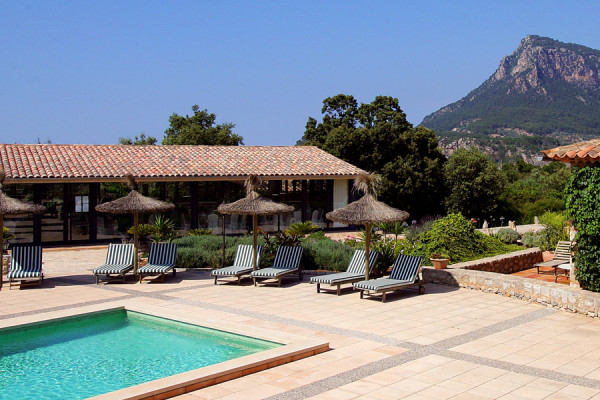 Son Palou is a discreet, family-run hotel just outside Sóller and surrounded by spectacular, UNESCO Heritage Listed scenery. Great for walkers and those who want to relax - there are 12 rooms and suites, some with their own whirlpool baths.
The Casas de Ca's Garriguer is a gorgeous finca with ten boutique-style rooms with their own private balconies. There's an enormous pool and terrace and a traditional restaurant. You're just outside Valldemossa, so not too far from the beach OR the mountains.
Still not sure which of our Guru's recommendations for the 12 best inland hotels on Mallorca might be perfect for you?
The Best Inland Hotels on Mallorca
posted Tuesday, 27th September 2016
Search the best hotels in Spain