5 of the Best Hotels near the Anne Frank House
There's always a line of visitors waiting to enter the Anne Frank House, so reserve a time slot online to save time. You'll find some of the best hotels near Anne Frank House in the Jordaan neighbourhood, just across the Prinsengracht canal, and around the Canal Belt. A visit to the secret apartment where the Frank family took refuge for two years until they were betrayed to Nazi occupation forces is almost unbearably moving. The young Anne's diary, recording her life in hiding, became famous after publication in 1947, three years after her death in the Bergen-Belsen concentration camp. Her tiny bedroom in the cramped apartment, hidden behind a bookcase, is recreated and decorated as it was when she lived here.
By Dietmar Rabich, CC BY-SA 4.
To lighten your inevitably pensive mood after visiting the Anne Frank House, cross the street to Westerkerk, Amsterdam's prettiest church. Inside, you can pay your respects to Rembrandt, who is buried here – though his grave is unmarked. Then tramp to the top of the 280ft Westertoren steeple for an unbeatable view. You'll also find a clutch of the best hotels near Anne Frank House in the stylish Negen Straatjes neighbourhood, two blocks south of the Westerkerk.
The best hotels near Anne Frank House
FOR CANALSIDE STYLE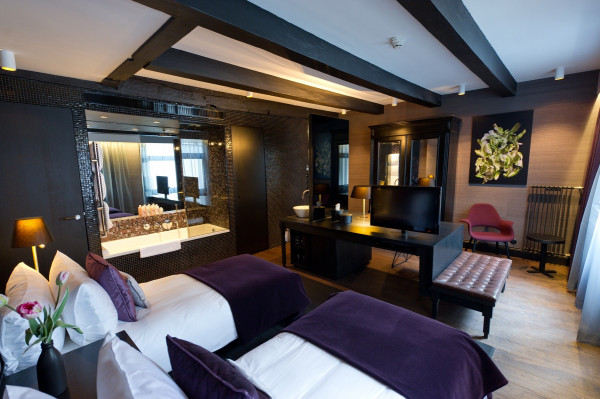 Canal House has a peaceful garden for quiet contemplation and stylish open-plan bedrooms.
Hotel Toren offers opulent accommodation within two canalside buildings.
In Jordaan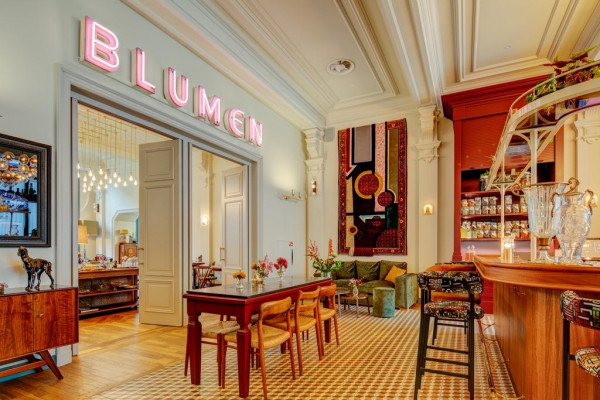 Mr Jordaan hides neatly styled rooms within a traditional exterior in the Jordaan.
Hotel Mercier has smart Art Deco rooms in an historic Jordaan building, accessorised by antiques and original art.
For a romantic stay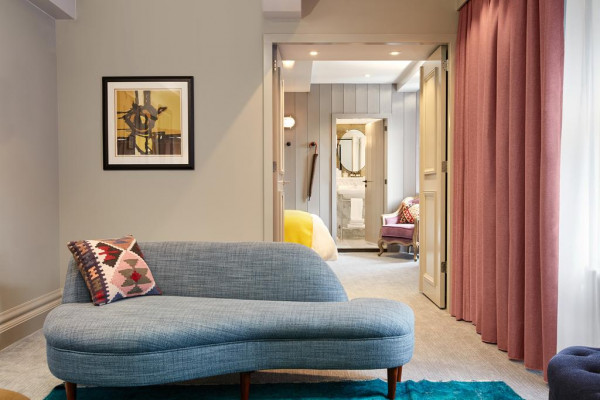 The Pulitzer offers luxurious accommodation overlooking the canal, plus an excellent restaurant and atmostpheric bar.
Still not sure? Browse our list of all the best places to stay in Amsterdam, or contact a friendly guru for advice.
posted Tuesday, 12th July 2022