10 Best Value Country Hotels for a UK Getaway
The Hotel Gurus offer their independent recommendations for the 10 best budget country house hotels - perfect for a budget conscious UK getaway. They know the best budget country hotels from Wales and the West Country to Scotland and Sussex.
Our Gurus recommend cosy countryside hotels, perfect for a rural weekend break that won't break the bank.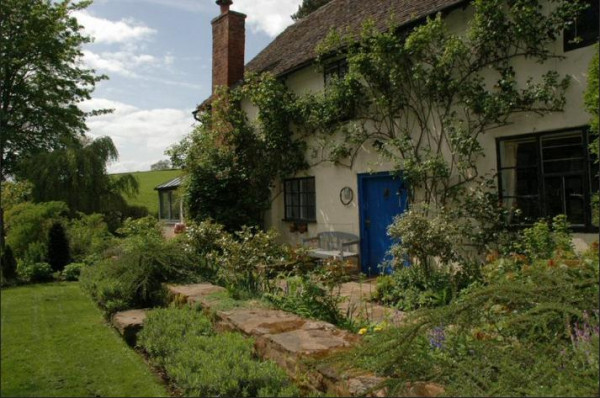 Here's our Guru's selection of the UK's best budget country hotels, perfect for a weekend break that won't break the bank. From B&Bs to charming country house hotels, via rather a lot of funky inns, these are the sort of places you can ring up on a whim on a Friday afternoon and be down in time for a cosy supper!
From Cumbria to Cornwall, our Gurus have searched up and down the country for the best budget country hotels and now we've got it covered!
10 Best Country Hotels for a Budget UK Getaway
Best Value Country Hotels - The West Country
In Cornwall we suggest The Gurnard's Head, an informal, character filled inn and gastropub ideal for those looking to walk the coastal path, and also close to the top of our Guru's list of recommendations for the best country pub hotels in the UK. The coast-side location is stunning and the rooms are traditional and comfortable. They also have a great Sunday offer if you can sneak an extra day and take Monday off!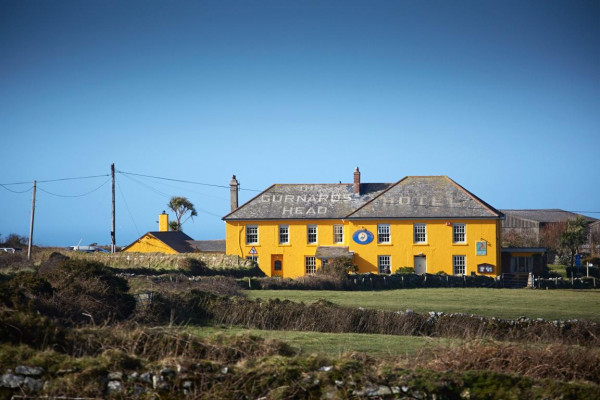 Devon offers up Bayards Cove Inn in beautiful and ever popular Dartmouth. It has seven comfy rooms, two of which are ideal for families, plus there's a cafe, bar and restaurant serving up the best of the county. Rooms start from as little as £84 per night including breakfast. Or you might try the Masons Arms in the pretty, coast village of Branscombe. Essentially a traditional country pub with six rooms upstairs and 12 cottage room attached - all just ten minutes walk from the beach, and starting from under £100 per night.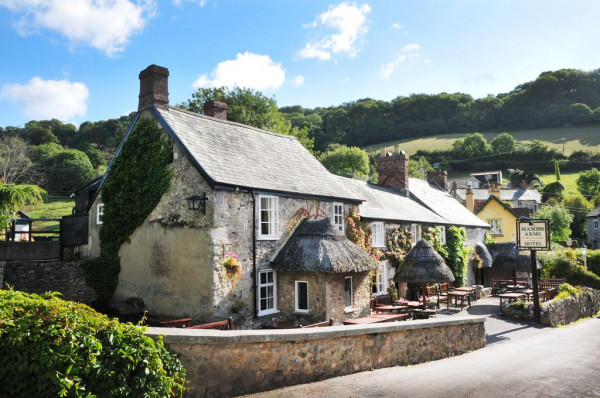 Best Value Country Hotels - The Cotswolds
The Cotswolds are always a popular weekend destination, but it is getting harder and harder to find a really good value country hotel in this neck of the woods. Try out the Horse and Groom in Bourton on the Hill, an informal gastropub with a great atmosphere and five smart bedrooms. Rooms here start around £120 per night.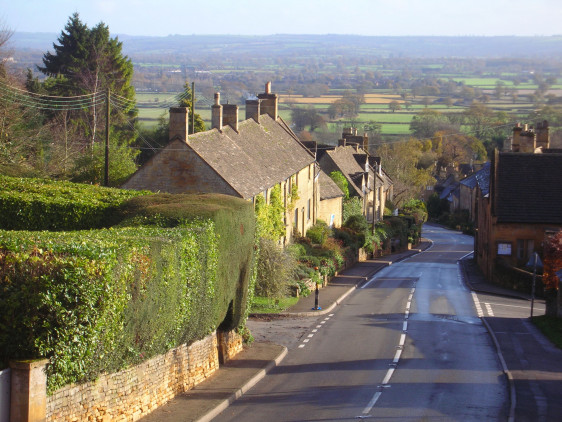 Or you could try The King's Head? A cosy and traditional English inn with 11 homely rooms right on the charming green of pretty Bledington. Expect bonhomie, bags of character, cosy corners and just the right sort of superior pub grub that suits today's new-style old country inn. As for the bedrooms, they are the sort we love: simple and unpretentious, yet artfully decorated with junk shop finds, painted furniture, pretty fabrics and comforting throws on excellent, white linen beds.
Best Value Country Hotels - The Lake District
If your idea of the best value country hotels, UK wide, includes incredible views of pristine countryside, which you would spend some of your break striding across, then the Sun Inn, ideally located for both the Lake District and Yorkshire Dales in the charming market town of Kirby Lonsdale, should fit the bill. After a day out on the hills and dales the bar, with its roaring log fire and award winning food, will provide welcome comfort. The Sun Inn was built in the 17th century so it's seen a lot of people doing just the same thing you will be.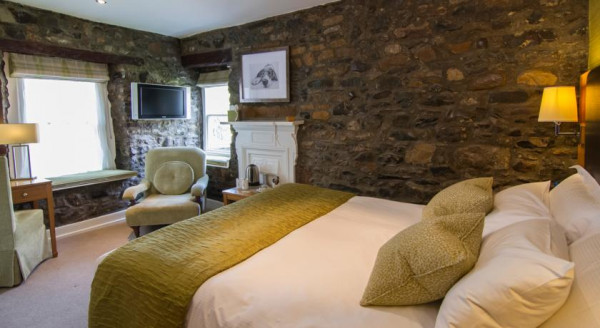 Best Country Hotels - Wales
Wales is also littered with great value country hotels with fantastic food, and the West Arms Hotel in Denbighshire is a great example. This unspoiled, 16th Century inn at the foot of the Berwyn Mountains has 16 cosy rooms made especially cosy and charming by their original features and antiques - the beds are four-poster or those pretty brass ones, and there are flagstones, inglenooks, beams and roaring fires.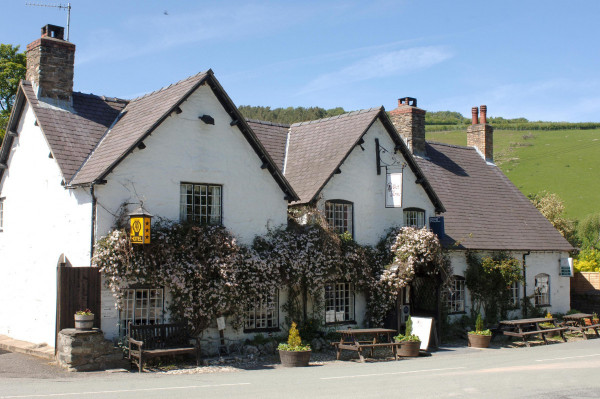 Best Value Country Hotels - Surrey
Bel And The Dragon, Surrey, is a great base located in an Area of Outstanding National Beauty. Hidden in the heart of pretty Jane Austen countryside, this newly renovated 15th century inn offers everything you might want in a rural getaway - tasty, well presented food, friendly staff, comfortable rooms and no shortage of walks.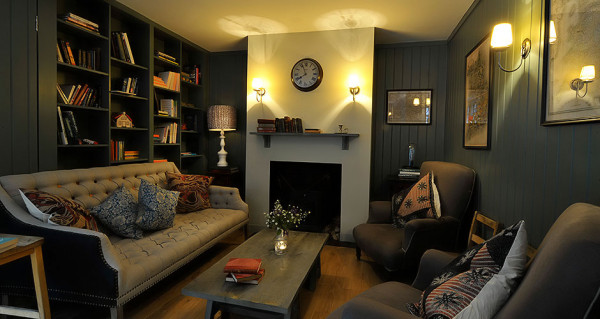 Best Value Country Hotels - Yorkshire
Rugged and charming, Yorkshire is England's largest county, home of the green rolling hills and narrow roads of the Yorkshire Dales, and the wonderfully wild heather moorlands of the North York Moors. Perfect for the Pennine Way and the Yorkshire Dales, The Lister Arms is a nine room postcard-perfect inn with lovely views and a buzzy pub. Plus you're close to Skipton, and rooms start from around £80 per night.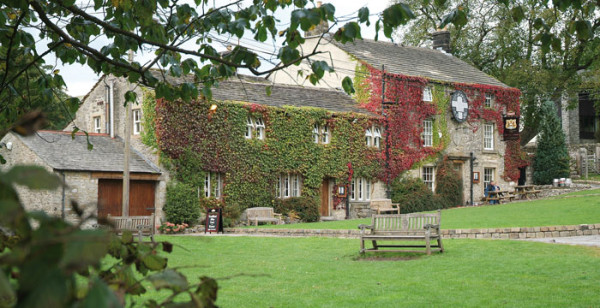 Best Country Hotels - Scotland
For a real taste of Argyll with its miles of jagged coastline, the Royal An Lochan hotel in Tighnabruich is an ideal place to stay. This hideaway is also one of our Guru's recommendations for the UK's best value romantic country hotels. The village overlooks a classic sea loch of the Kyles of Bute from which delicious shell fish is plucked for the restaurant.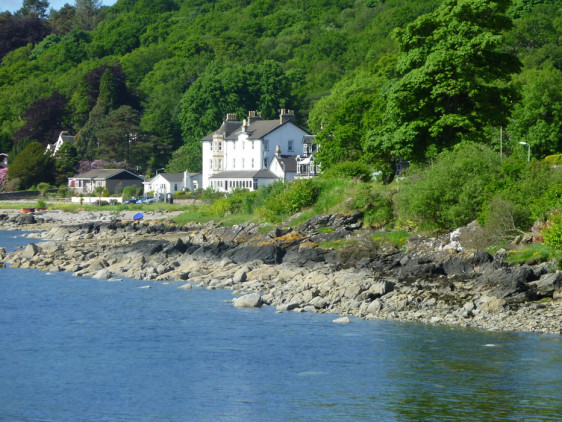 Not found the right property for you in our collection of the 10 best value country hotels in the UK?
The Best Budget Country Hotels:
Sights nearby - For those interested in art visit Churt's Sculpture Park

Great walks - Walk the Pilgrim's Way along the Surrey Hills

Designer - Uniquely designed interiors.

Good base in attractive countryside for a weekend getaway in Area of Outstanding Natural Beauty. Also the area where Jane Austen got inspiration for her novels. Couples will find it cosy and contemporary; larger groups and families will appreciate the spacious rooms and communal areas. See More

Check Availability

The Lister Arms

nr Skipton, Yorkshire

9 rooms from £80

Country Escape - Enjoy great ales and food at this postcard pretty inn situated in the National Trust's Malham village.

Great walks - Explore In the beautiful Yorkshire Dales National Park section of the National Trial, Pennine Way.

Sights nearby - Guests should visit the pretty market town of Skipton.

Views - Great views from hotel

Recommended by - Sawdays

A gloriously situated coaching inn, on the Pennine Way, in the Yorkshire Dales National Park. Pretty rooms with soft hues and lovely views. Unwind in the buzzy bar with dogs, fires and home cooking. The perfect base for walkers and those looking for some peace and tranquility. See More

Check Availability

Royal An Lochan

Tighnabruaich, Argyll

11 rooms from £100

Wildlife Area - Great for spotting marine mammals including otters, seals and dolpins

Birdwatching - See a huge variety of land and sea birds.

Great walks - Hill and coastal walks for all abilities

Views - Over the Kyles of Bute.

A hideaway hotel, with great seafood and heavenly views over the Kyles of Bute. Out of the way in an enchanting setting. See More

Check Availability

Restaurant - Excellent locally sourced food - the pub is consistently recognised for its high standards by the Cornish Tourist Board.

Great walks - Take part in the interesting and informative foraging walks with Caroline Arkley.

Surfing - Sennen Cove is the best known beach in the area, and very popular with surfers.

Views - Sweeping coastal views

Recommended by - I Escape, Good Hotel Guide, Sawdays

A charming Cornish Inn surrounded by breathtaking countryside. A magnet for walkers, the traditional rooms are designed to afford every comfort to these weary travelers. An informal coastal gastropub serves up the best local ingredients, cooked to perfection. Simple, characterful and homely. See More

Hotel Website

Bayards Cove Inn

Dartmouth (South Devon)

7 rooms from £84

Great walks - Go for lovely walks on the nearby beaches such as Blackpool Sands.

Sights nearby - Ten minutes walk from the magnificent Dartmouth Castle.

Fishing - Sea fishing trips can be organised by the hotel.

Seaside - Ideal for a seaside holiday.

Set a beautiful historic townhouse, Bayards Cove Inn is a classy establishment in Dartmouth. Its modus operandi is to do the simple things well and the hotel staff make good on this. Excellent restaurant, comfortable rooms and a beautiful setting overlooking the Dartmouth estuary all help of course. See More

Check Availability

Masons Arms

Branscombe, Devon

27 rooms from £95

Local exploring - A lovely low key base from which to explore the delights of South Devon

Beach nearby - Branscombe Beach a 10 minute walk

Sights nearby - Branscombe is full of lovingly restored historic buildings and the Jurassic Coast is on the doorstep.

Great walks - Explore the Jurassic coast on the South West Coastal path

Recommended by - Sawdays

Traditional country pub in a pretty coastal village. Cosy and stylish rooms - muted tones with real wood accents and antique touches. Fine ales and classic dishes, with the beach only a short walk away. A great place to rest your head whilst discovering East Devon's Jurassic coastline. See More

Check Availability

West Arms Hotel

Llanarmon Dyffryn Ceiriog, Denbighshire

16 rooms from £65

Sights nearby - Chirk Castle built in 1310 includes a dungeon and tower.

Great walks - Explore the Chirk Aqueduct along the River Dee.

Full of character

Romantic - Good for couples.

Unspoiled 16th Century Inn nestled in the foothills of the Berwyn Mountains. Traditional aspects maintained with the original features and antiques. Rooms are cosy and unique, with modern bathrooms. Seasonal menus, daily specials and a fully stocked bar entice locals and guests alike. See More

Check Availability

Y Meirionnydd

Dolgellau

5 rooms from £89

Hideaway - A perfect retreat from everyday life- a charming country hotel with a cosy bar, fantastic restaurant and chic rooms.

Great walks - Bring your walking boots and head out on the Mawddach trail with a lunch packed by the hotel.

Sights nearby - The area is dotted with ancient castles and areas of interest, ask your hosts to guide you.

Restrictions on children - Adults only

Recommended by - Sawdays

A quaint option at the heart of Snowdonia National Park. A former country jail now beautifully renovated. Rooms feature exposed stone walls, crisp white linen and comfortable beds. The intimate restaurant serves hearty food and there's a cosy bar. An ideal spot to return to after a day outdoors. See More

Check Availability

Horse and Groom

Moreton in Marsh, The Cotswolds

5 rooms from £120

Local exploring - An ideal base for exploring the beautiful Cotswolds, with charming Moreton in Marsh just down the road.

Sights nearby - Moreton in Marsh, Chipping Camden, Broadway and Stow on the Wold are all close by

Great walks - There is lovely walking for all abilities on the doorstep.

Traditional

Recommended by - Good Hotel Guide

Informal restaurant with rooms cum gastro pub in the now familiar mould; towny style, a buzzing bar and restaurant, and a small number of smart bedrooms. Five individually designed rooms in contemporary classic style, plus award winning food - a perfect laid back base for exploring Cotswold country. See More

Check Availability

King's Head

Burford

11 rooms from £110

Country Escape - A traditional inn - the inexpensive alternative to a country house hotel.

Quirky - Full of junk shop finds

Great walks - Beautiful country walks

Full of character

Recommended by - Good Hotel Guide

A cosy and characterful traditional English Inn. With simple, homely guest rooms and fine pub food - The King's Head offers guests are proper countryside getaway. Lovely scenic walks in the heart of the Cotswolds and outdoor activities available to those looking for something extra. See More

Check Availability

Foodies - Wonderful fresh seafood meets a creative chef, simply divine! Not to mention the gin library and Prosecco cocktails!

Total relaxation - Sit in the suite's bay window, or indeed on the restaurant's balcony, and watch the sun set on the sea- heaven!

Sights nearby - Just around the corner is the Electric Palace Cinema, the second oldest cinema in England- well worth a visit.

Views - Great views over the busy harbour and the Stour and Orwell estuaries.

Recommended by - Good Hotel Guide, Sawdays

A charming waterfront hotel overlooking the quayside at old Harwich. Contemporary rooms also capture the views over the harbour. The fish restaurant in a converted pub in the harbour is lively and popular with the locals. A great stay on the Essex coast. See More

Check Availability

Restaurant - Gastropub food

Sights nearby - Sutton Hoo treasures are two miles away

Recommended by - Good Hotel Guide, Sawdays

Well known, chic Woodbridge gastropub with rooms, close to Sutton Hoo, in a charming Suffolk village of cafes and boutiques. Good food and local ales. See More

Check Availability

Sun Inn

Kirkby Lonsdale, Cumbria

11 rooms from £99

Local exploring - Great base for exploring both the Yorkshire Dales and the Lake District.

Sights nearby - Devil's Bridge in Kirkby Lonsdale

Birdwatching - RSPB's reserve at Leighton Moss

Great walks - Ingleton Waterfalls Trail.

Recommended by - Sawdays

Traditional town pub with comfortable rooms in a charming market town near the Lake District and the Dales. Popular with locals for its award winning menu. A great base for serious walking, but need a car. Dog friendly with lots of outdoor activities on offer in the surrounding area. See More

Check Availability

Brook Farm Berrington

Tenbury Wells, NOT TO SHOW

2 rooms from £85

Garden - Cottage garden, woodland and an orchard.

Sights nearby - Historical sites around

Secluded setting - For escaping.

Views - Great views from hotel

Recommended by - Sawdays

A delightful haven of calm in rural north-west Worcestershire, a perfect rural b+b in a quirky farmhouse with a pretty garden, stream and roaring fires in winter. See More

Check Availability
posted Monday, 19th November 2018