The 20 best B&Bs in Devon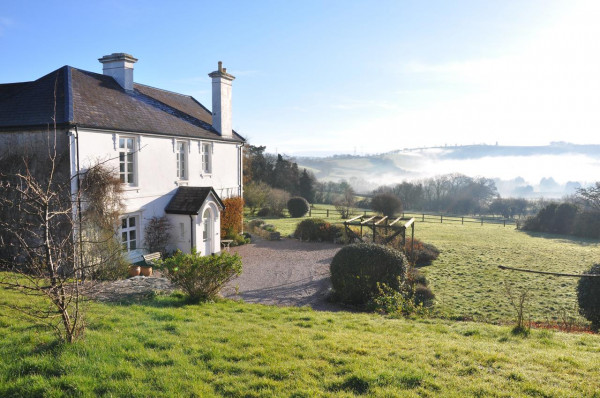 With such diverse accommodation options on offer in Devon, a B&B is often the way to go when you are in search of something a little less fussy and a little more intimate. However, you can be assured that you won't have to compromise on style with our collection of luxurious boutique B&B's in Devon. Our list of the best B&Bs in Devon has something for everyone: whether you want to base yourself in a remote spot in the heart of Dartmoor National Park and spend days trekking across the moors before returning to a roaring fire or whether it is a family-friendly stay you are in search of, where everyone can truly unwind. Why not browse through our hand-picked collection of B&Bs in Devon to start planning your trip?
For a B&B in Dartmoor National Park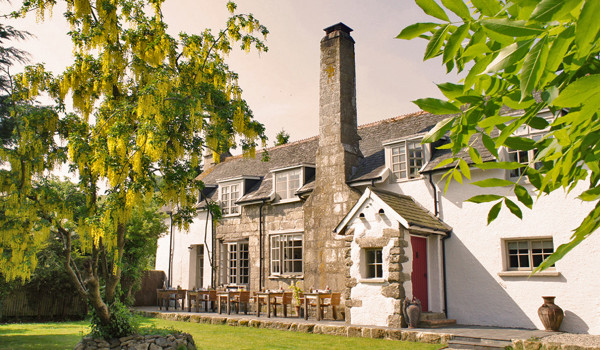 Weeke Barton is a Grade II listed property located right on the rolling hills of Dartmoor. Cosy interiors include open fireplaces, charming uneven walls, and exposed beams. An honesty bar complete with local produce is a nice touch. A great base for enthusiastic walkers.
Lobhill Farmhouse isn't strictly in the national park but it is just three miles outside it. A homely farmhouse with just four cosy rooms. The hosts are charming and there's the opportunity to self-cater. An ideal base for families.
Mitchelcroft is a characterful property boasting an enviable location in the heart of Dartmoor. Interiors are traditionally inspired and large floor to ceiling windows provide fabulous views across the surrounding countryside. A wonderful rural hideaway.
For a B&B within Exmoor National Park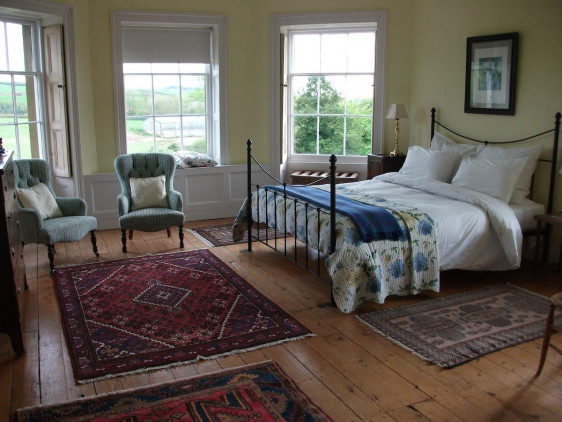 Beachborough Country House is situated right on the western edge of Exmoor. This elegant B&B features fireplaces and hardwood floors and is filled with antiques. There is a tennis court in the gardens and miles of fabulous walking country on the doorstep.
For a boutique stay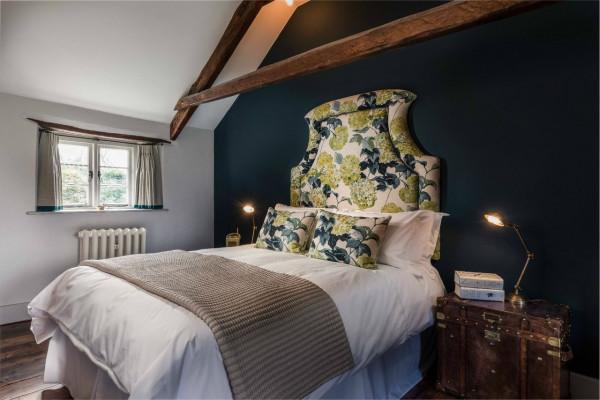 Hooppells Tor is an elegant B&B on Devon's south coast. The two beautifully styled rooms are the epitome of sophistication. Aga cooked breakfasts are a highlight, plus there are free-standing baths, an indoor pool, and a good wine selection. Perfect for a romantic rural escape.
Old Park Hall blends the old with the new. Housed in a stunning Georgian building, the property offers luxurious rooms, a superb restaurant and lovely rolling grounds.


For a B&B with a pool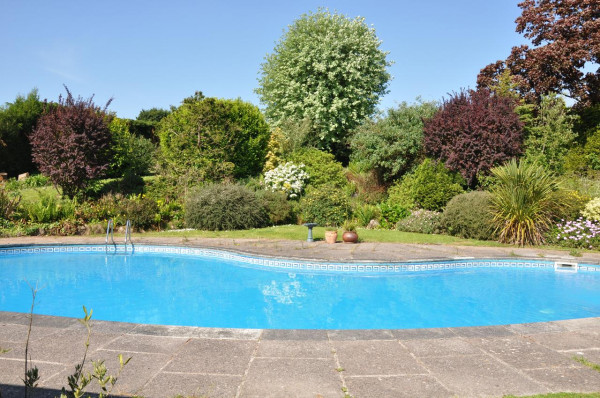 Kaywana Hall is a chic Californian style B&B complete with an outdoor swimming pool. The unusual design, which includes large expanses of glass, creates bright contemporary interiors. There are also a number of terraces to sit with a good book. A trendy rural getaway.
Bulleigh Barton Manor is a beautiful country house set in acres of mature gardens. Interiors are elegant and traditional complete with roaring fires and antiques. The hosts are wonderfully friendly and the large pool makes this the perfect choice for those travelling with children.


For access to the South West Coast Path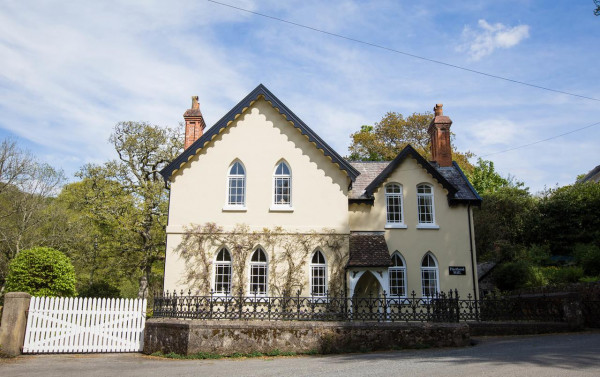 Hartland Mill B&B is a charming property set on the Hartland Heritage Coast. Interiors perfectly mix contemporary design alongside the building's original features. Located just 5 minutes from the South West Coast Path, this is an ideal choice for keen ramblers!
Strete Barton House is a 16th-century cottage set in a picturesque village close to the beach. Interiors have a boutique feel - contemporary with exotic touches. Just minutes from the South West Coast Path this is a comfortable base for walkers.


For access to the Jurassic Coast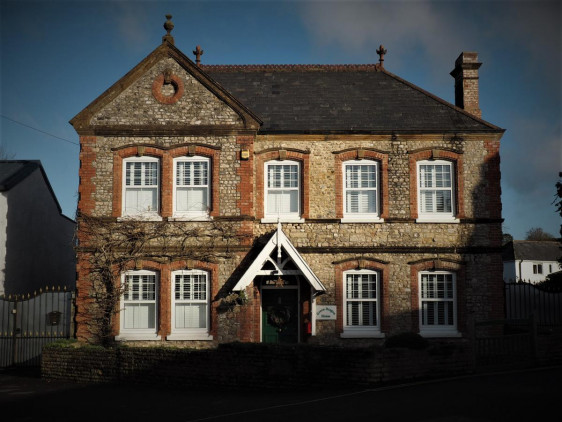 Green Dragon House is a beautiful property in the town of Axminster. Featuring comfortable rooms and offering excellent breakfasts, it's a great base for people who want to explore the Jurassic Coast.


For the warm welcome!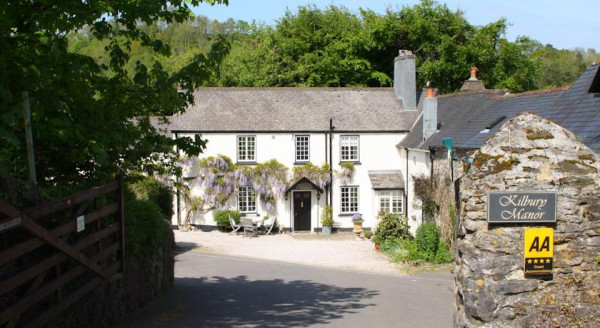 Kilbury Manor is hosted by Julia Blundell who was a finalist in the AA's Friendliest Landlady of the Year awards. She also whips up a mean breakfast! Beyond this, the interiors are cosy and homely and Dartmoor National Park is just a short distance away.
For a romantic escape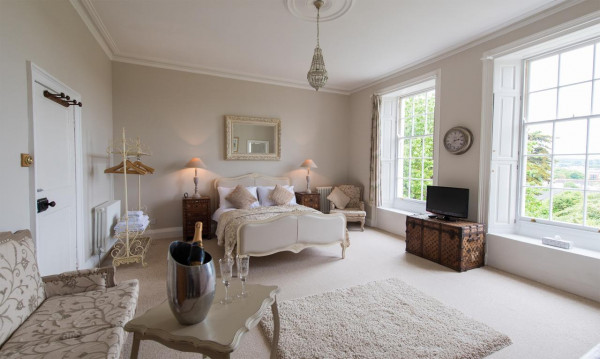 No 2 Broadgate really is a little gem, just a short way from Barnstaple's town centre. Boasting delightful rooms that exude a simple elegance, some with large free-standing bath tubs. Peaceful and intimate, it's perfect for a romantic weekend away.
Keynedon Mill is set amidst the beautiful rolling landscape of South Devon. Housed in a rustic old stone mill, it features elegant rooms, sumptuous breakfasts and lovely gardens. A great spot for a romantic retreat.
The Cider House is a real charmer set amidst lovely gardens and featuring just four chic luxurious rooms and delicious breakfasts with many of the ingredients grown on site. A secluded and picturesque spot perfect for a romantic weekend getaway.
For families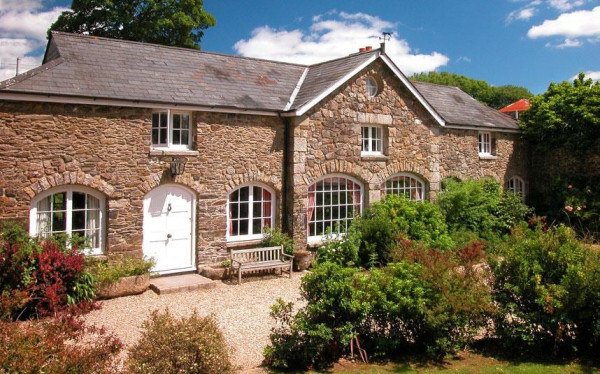 Burnville Farm boasts a spectacular setting amidst rolling hills near Dartmoor National Park. Offering lovely rooms, an outdoor pool, and self-catering cottages which are ideal for families.
Fingals is a laid back sort of B&B which prides itself on making guests feel at home, making this an ideal choice for those travelling with children. Better yet the interiors have a boutique feel and there's plenty of outdoor pursuits in the surrounding area.
For a secluded spot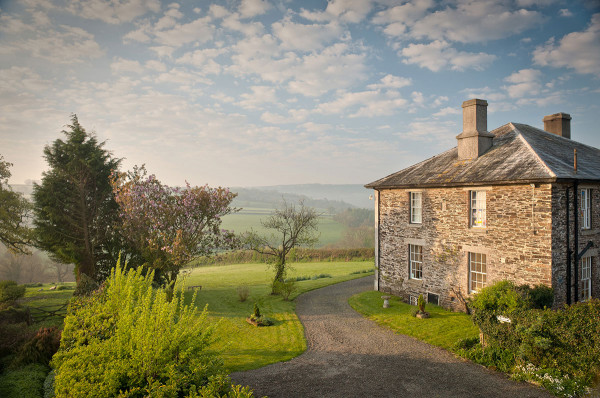 Beera Farmhouse is the place to come for complete peace and quiet. Set within 180 acres of farmland on the border between Devon and Cornwall the property boasts breath-taking views across the Tamar Valley, a designated Area of Outstanding Natural Beauty.
Lee Byre is a family-run B&B set in a secluded spot in the stunning Devon countryside (near Dartmoor). Offering just three charming rooms which are traditional in style. A tranquil location with warm hosts. The perfect rural escape.
Still not sure?
Browse through our list of all the best places to stay in Devon.
Or you could refine your search to our Guru's recommendations for the Devon's most romantic hotels, or the best pubs with rooms in Devon, or the best hotels in Devon by the sea.
Alternatively, you could contact one of our friendly Gurus for personalised advice.

Weeke Barton

Bridford, Devon

5 rooms from £120

Great walks - Dartmoor rambling

Secluded setting - For escaping.

Full of character

Local markets - Good for local colour.

Recommended by - Mr & Mrs Smith, I Escape, Sawdays

Rustic chic - Grade II Listed Weeke Barton, with 5 gorgeous en-suite rooms, licensed dining and 5 acres of wild but kept gardens tucked away in the beautiful rolling hills of Dartmoor. See More

Check Availability

Kaywana Hall

Dartmouth, Devon

4 rooms from £170

Great walks - Down to the river Dart or through the valley

Cooking classes - Next door at Manna from Devon

Restrictions on children - Adults only

Swimming Pool - Indoor/outdoor

Recommended by - I Escape, Sawdays

Modern design, Californian style boutique B+B with a pool, close to the River Dart. Rooms have their own entrances and sit out terraces, so ideal if you don't want to be disturbed. See More

Check Availability

Great walks - Five minutes walk from the stunning South West Coast Path.

Birdwatching - Go birdwatching on the stunningly beautiful Lundy Island.

Sights nearby - Take a trip to the magnificent nearby Hartland Abbey.

Quiet and charming, Hartland Mill B&B is an excellent option for those looking for somewhere to stay on the Hartland Heritage Coast. Surrounded by abundant natural beauty, it's perfect for people looking to explore some of Devon's finest scenery. See More

Check Availability

Lobhill Farmhouse

Okehampton, Devon

4 rooms from £85

Country Escape - A charming farmbouse located just 3 miles from Dartmoor National Park.

Great walks - Find endless scenic walking trails running through Dartmoor and also routes straight from the property.

Secluded setting - For escaping.

Remote - Off the beaten track.

A gorgeous farmhouse boasting an enviable location just outside Dartmoor. Lovingly styled rooms feature polished wooden floors, crisp white linen and soft hues. The ever friendly host offers both B&B and self catering. Ideal for couple or family breaks. See More

Check Availability

Mitchelcroft

Buckfastleigh (Dartmoor)

3 rooms from £85

Country Escape - Boasting a secluded spot within Dartmoor National Park.

Great walks - Take long walks along the endless and picturesque walking trails running through Dartmoor.

Kayaking - Dicover the beauty of the South Devon coast in a kayak.

Full of character

A characterful B&B boasting an enviable location in the heart of Dartmoor. Three individually styled rooms are light and comfortable and offer private outdoor seating areas to enjoy the views. Indulgent breakfasts are served in a contemporary breakfast room with floor to ceiling windows. See More

Check Availability

Kilbury Manor

Buckfastleigh

5 rooms from £85

Country Escape - Proper country living - experience life in a true English rural idyll

Local markets - Good for local colour.

Birdwatching - Good birding near the hotel.

Sights nearby - Well located for major sights.

Recommended by - Good Hotel Guide, Sawdays

A 17th century listed cottage situated to the south of Dartmoor National Park. Friendly, comfortable B&B with a beautiful garden. Large rooms with stylish decor - a mix of traditional and contemporary. Two are situated in the converted barn. The perfect place to relax and unwind. See More

Check Availability

Great walks - The Exmoor National Park is full of wonderful walking routes.

Tennis - Enjoy a game of tennis on the house's court.

Full of character

Situated on the edge of Exmoor National Park, Beachborough Country House is a characterful B&B in the village of Kentisbury. Rich with antique charm, the rooms are comfortable and elegant. A great base for exploring Exmoor. See More

Check Availability

No 2 Broadgate

Barnstaple, Devon

3 rooms from £90

Great walks - Go for walks along the nearby Devonshire coastline.

Sights nearby - Take a trip to the nearby Watermouth Castle.

Local markets - Browse the wares in the Pannier Market.

Restrictions on children

No 2 Broadgate really is a little gem, just a short way from Barnstable's town centre. Boasting delightful rooms that exude a simple elegance with lush ensuite bathrooms. Peaceful and intimate, it's perfect for a romantic weekend away. See More

Check Availability

Keynedon Mill

Kingsbridge, Devon

4 rooms from £95

Surfing - The Devon coastline has lots of great surf spots, some of which just a couple of miles from the B&B.

Great walks - The surrounding countryside plays host to a number of lovely walking routes.

Birdwatching - Twitchers will enjoy birdwatching at Frogmore Creek.

Full of character

Set amidst the beautiful rolling landscape of South Devon, Keynedon Mill is a delightful B&B. Housed in an rustic old stone mill, it features lovely rooms, sumptuous breakfasts and a superb gardens. A great spot for a romantic retreat. See More

Check Availability

Local exploring - Perfect for exploring the countryside surrounding Torquay.

Birdwatching - The surrounding scenery offers a varied landscape that is home to a vast array of birdlife.

Sights nearby - Take a day trip to nearby Totnes, hailed as one of Britain's funkiest towns.

Great walks - Go for beautiful walks along the South West coastal path.

Beautiful views, charming hosts and lovely bedrooms all come together to create Bulleigh Barton Manor. A few miles from Torquay, it offers guests a great base for exploring the wonders of South Devon. See More

Check Availability

Burnville Farm

Dartmoor, Devon

4 rooms from £95

Sights nearby - Take a day trip to Tavistock, voted the UK's best market town.

Great walks - Dartmoor National Park is full of superb walking routes.

Swimming Pool - Seasonal outdoor pool

Recommended by - Sawdays

Set on a beautiful Devonshire farm amidst rolling green fields, Burnville Farm is an excellent B&B. Boasting lovely rooms, an outdoor pool and stunning views, it's a great base for exploring Dartmoor. Also offer self-catering cottages that are great for families and groups. See More

Check Availability

Beera Farmhouse

Tavistock, Devon

3 rooms from £96

Great walks - The surrounding countryside is full of lovely walking routes.

Sights nearby - Visit the magnificent nearby Bicton Gardens.

Romantic - Good for couples.

Views - Great views from hotel

Set in rolling Devon countryside, Beera Farmhouse is a delightful B&B. The individually decorated rooms exude charm and character and the farm's sprawling land is ripe for exploring. See More

Check Availability

Lee Byre

Okehampton, Devon

3 rooms from £100

Active Holiday - With Dartmoor National Park on the doorstep there's a host of outdoor pursuits to enjoy.

Great walks - Discover the North Devon and Cornish coast on long walks.

Outstanding location

Full of character

A family run B&B boasting a secluded spot in the stunning Devon countryside. Three charming rooms are traditional in style with exposed stone and beams, sink-into beds and fabulous views. Hearty breakfasts are served and the hosts are more than happy to share their knowledge of the region. See More

Check Availability

Views - Panoramic views across Start Bay from Start Point light-house to the mouth of the river Dart

Sea Views - Beautiful views from the garden and terrace

Great walks - Just off the south west coast path

Restrictions on children - No children under 8 years

This top-notch B&B is a 16th century cottage set in a picturesque village close to the beach. High standards of interior decor - contemporary with exotic touches. Sleigh beds and striking colour schemes. Relaxing and comfortable, with a beautiful garden and terrace overlooking the sea. See More

Check Availability

The Cider House

Yelverton, Devon

4 rooms from £160

Great walks - Wander through the Cider House's lovely gardens and the surrounding estate.

Sights nearby - Guests have access to the magnificent nearby Buckland Abbey.

Romantic - Good for couples.

Full of character

Recommended by - I Escape, Sawdays

The former cider house of the Buckland Abbey monks, this elegant B&B is a real charmer. Set amidst lovely gardens and featuring just four chic, luxurious rooms and delicous breakfasts with many of the ingredients grown on site. Perfect for a sophisticated rural retreat. See More

Check Availability
posted Wednesday, 9th November 2022