10 Top London Hotels with Hot Tubs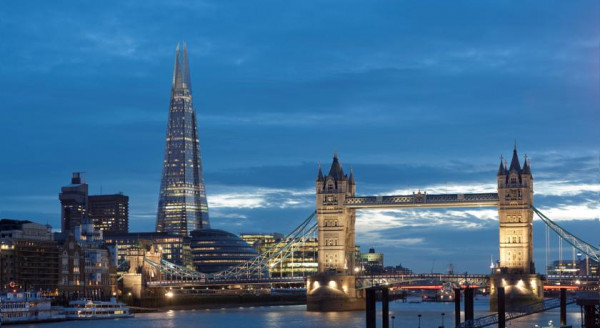 Busy, buzzy, beautiful London. For many people it really is the capital city of The World, and if we don't live there then we need to return regularly for a fix of this exciting, elegant, energetic, ever-changing city. And of course when it comes to accommodation in London there are thousands of options. Which is why it's useful to start with a curated list. And the Hotel Guru's Gurus have been 'working hard' to bring you their recommendations for London hotels with hot tubs, and can now bring you their list of 10 top London hotels with hot tubs.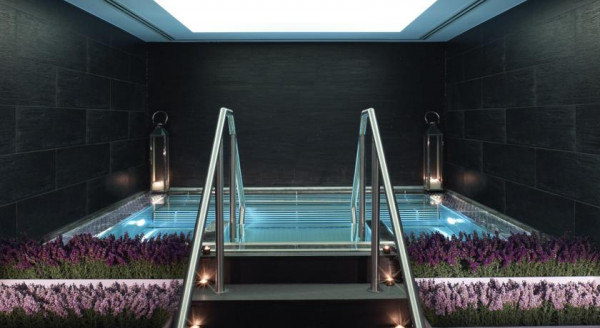 A day out in London is more than likely going to be packed full, and there's nothing like retreating to a hot tub at the end of the day/ night to help recharge for more in the morning. Our Guru's collection of 10 top London hotels with hot tubs includes some of the historic stalwarts of London's luxury hotel scene, as well as some hip and happening design accommodation 'experiences' and some great comfortable, classy options.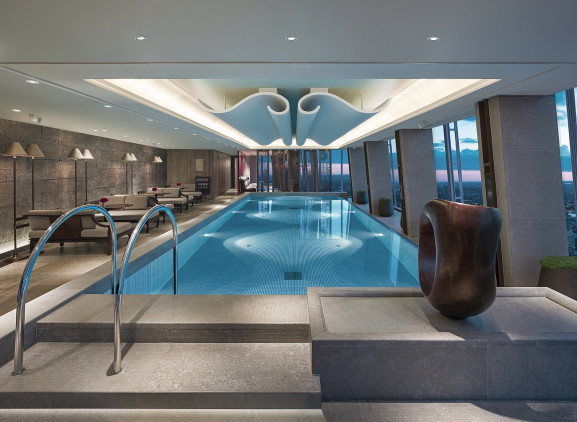 10 Top London Hotel with Hot Tubs
Grand Dame London Hotels with Hot Tubs
The Ritz is all glitz and glamour, from the dapper doorman to the wonderful neoclassical details and the incredible Art Deco Tivoli bar. The decor is luxurious in the classical sense of the word, Louis XVI style with a touch of the Belle Époque about it. It's world famous for a reason.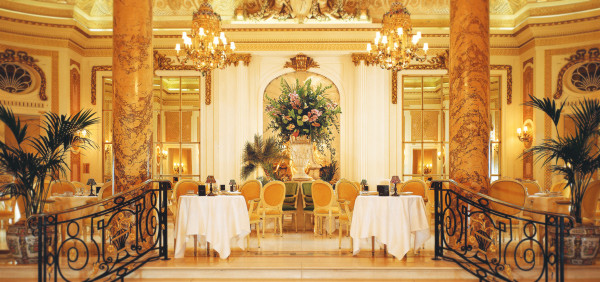 The Corinthia Hotel is a beautifully restored grand London hotel with an elegant amount of glamour and sensational service. The original features of the building, built in the 1880s, are magnificent and the modern luxuries, like the marble bathrooms complete with built in televisions at the end of each bath, don't detract at all from its elegance and there's a wonderful choice of bars and restaurants to match. It's a real treat.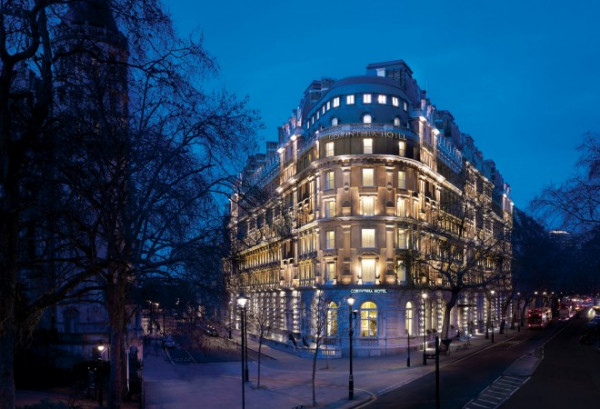 The Langham is a vast Victorian service institution which has been running for more than 150 years. Beautifully upscale, and the recent £80million renovation, has ensured all its mod. cons. are totally mode as well as beautiful. Perfect for old fashioned luxury and pampering.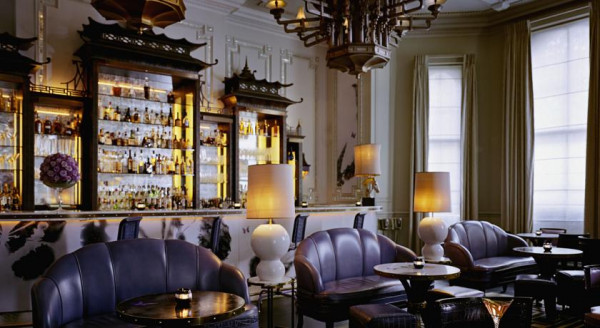 Romantic London Hotels with Hot Tubs
The Hotel Café Royal is part old timer, part modern marvel. It was wonderfully, and completely, refurbished in 2008 and the reinvention saw all of the properties treasures brought back to life and some new treasures added. There's a huge range of bars and restaurants and a sumptuous spa with an 18metre lap pool a Vichy shower, a Watsu hydrotherapy pool and of course jacuzzis.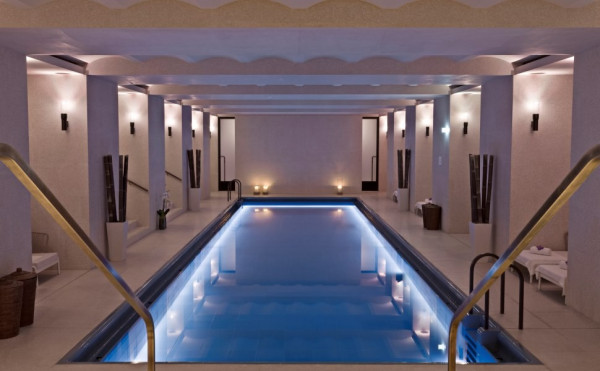 The Landmark was one of the first luxurious Victorian railway properties, a wonderful Gothic Revival building, conveniently located just opposite Marylebone station. The rooms and suites are opulent and stylish, in a classical style, there's an incredible entrance and a stunning eight storey atrium under which you'll find the Winter Garden restaurant. There's also a 15metre pool, spa and jacuzzi.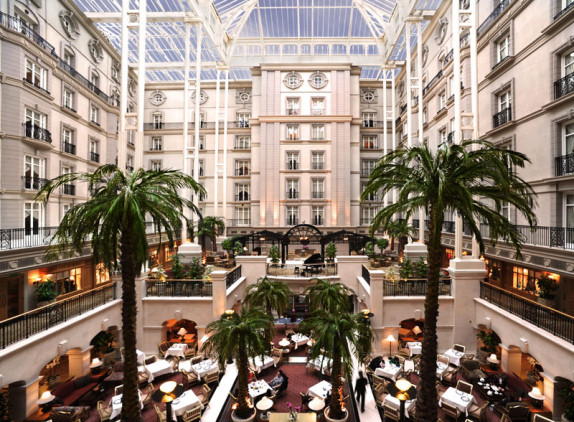 Hip and Happening London Hotels with Hot Tubs
The Shangri-La at The Shard is a new bucket-list destination for London, stunning from the inside and out, with five stars worth of Asian influenced luxury and floor to ceiling views. The pool on the 52nd floor is Europe's highest infinity pool and there are a number of hot tubs, and hot tub suites, plus a luxurious spa with all the trappings.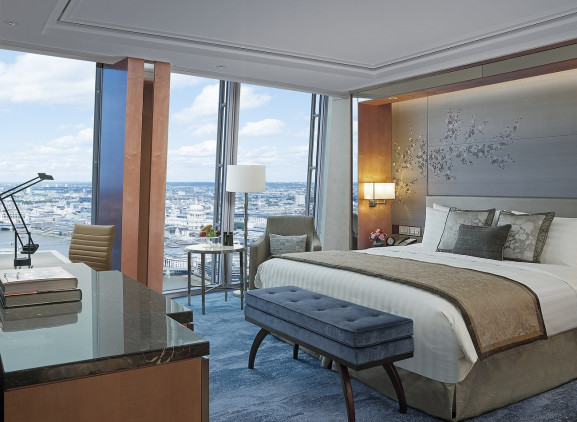 The 41 Hotel has fantastic views over Buckingham Palace and 28 rooms decorated in an opulent monochrome. You're close to The Mall, but you don't need to eat out, there's 24hr dining and an honesty bar. Full of character.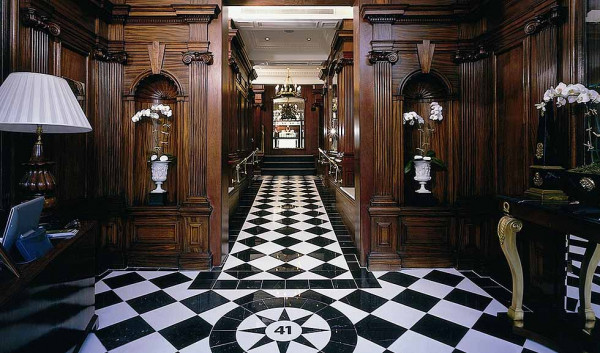 Sanderson is an 150 room design hotel converted from a Listed former textiles warehouse just north of Oxford Street. There's a two storey spa and gym plus a very fashionable bar. Expect bespoke furniture and decor, including sleigh beds and ceiling mounted oil paintings.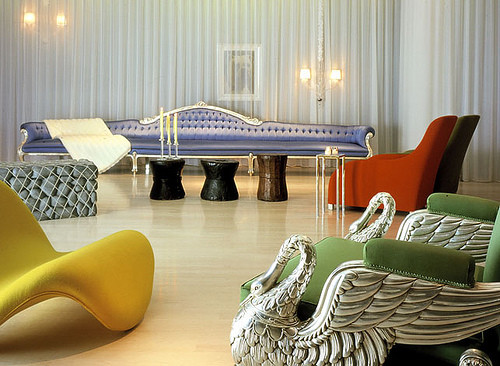 Delightful Out of Town London Hotels with Hot Tubs
The Bingham in green and pleasant Thames-side Richmond, is a great little boutique hotel with 15 rooms, a smart bar which spreads out onto the terrace overlooking the river and a Michelin starred restaurant. Peaceful and relaxing, but still around 30mins from the centre of town.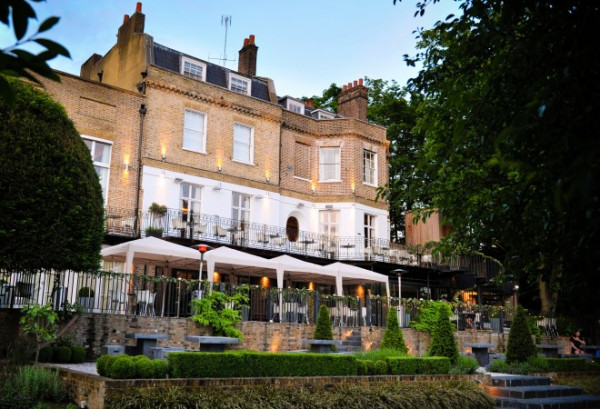 K West isn't really out of town, it's in Sheperd's Bush, just a credit card throw from the Westfield shopping centre. But it's just far enough from the centre of town to be a bit more affordable, especially if you're looking for an urban spa break. Their spa is subterranean and peaceful, then upstairs the bar and lounge buzz.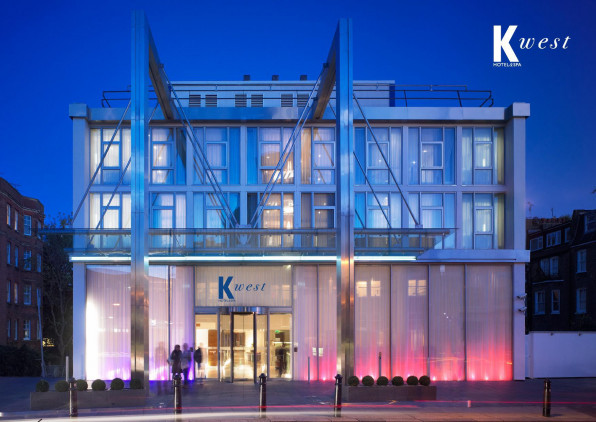 If you haven't found your perfect hotel on our Guru's list of 10 Top London Hotels with Hot Tubs you could:
10 Top London Hotel with Hot Tubs
The Ritz

London (Mayfair)

136 rooms from £395

Glitz and glamour from the dapper doormen to the lavish hallways and Neoclassical features. Large beds and luxurious features make up the classically decorated rooms. The Rivoli Bar is an Art Deco lovers dream, whereas the restaurants house fine art works and British cuisine. Don't miss High Tea.

Romantic Break - From your first Martini at the Art Deco Rivoli, to the final dance in the ballroom this is sure to be a weekend to remember.

City Style - Louis XVI-style interiors in the heart of London with Belle Époque furnishings and opulent silk upholstered headboards.

Foodies

Sights nearby - Just minutes from the famed Picadilly Circus and the shows of the Westend.

Recommended by - Frommers, Kiwi Collection

Check prices

Grand hotel with a 21st century approach, top quality and irresistibly seductive. Perfect.

Spa - ESPA Life

Spa breaks

Swimming Pool - Indoor/outdoor

5* Luxury - Very high service standards.

Recommended by - Mr & Mrs Smith

Check prices

The Langham, London

London (Bayswater)

380 rooms from £390

Historic central London luxury hotel that offers a contemporary edge to its opulent Victorian décor. Classicly styled, spacious and comfortable rooms and suites, dining overseen by the Roux dynasty plus spa and pool. An upscale escape aimed at those in search of high-class pampering.

Local exploring - The Langham is the ideal base whether you want to shop, sightsee or enjoy London's buzzing nightlife.

Sights nearby - Within two miles of Trafalgar Square, Buckingham Palace and Big Ben.

Swimming Pool - Indoor pool in what was originally a large bank vault!

Lively area - In the thick of the action.

Check prices

Bucket list destination property that really has the "Wow" factor. Asian influenced interiors, with five star luxuries as standard. Floor to ceiling windows in both bedrooms and bathrooms to make the most of the spectacular views over London. Everyone must stay here once – despite the price tag!

Swimming Pool - Awesome indoor pool on the 52nd Floor. It's Europes highest infinity pool and a must for all guests!

Views - The Shard must have some of the best views over the whole of London.

Sights nearby - Situated right next door to London Bridge, all of London's best bits are easily accessible.

Local markets - Trendy Borough Market is round the corner

Check prices

The Landmark

London

300 rooms from £276

Luxurious hotel that was originally conceived as one of the great Victorian railway properties. It now boasts large opulent stylishly classic bedrooms and suites, plus a stunning eight storey atrium housing the Winter Garden restaurant.

Sights nearby - Just down the road from Madame Tussauds

Swimming Pool - Chlorine free 15m heated indoor Pool

Traditional

Spa

Check prices

Hotel 41

London

30 rooms from £395

There's a clubby feel to this top floor 'eyrie' with views over Buckingham Palace. Opulent rooms in monochrome tones are laced with all the most up to date high tech mod cons and every indulgence you can think of. Eat around the clock and make the most of the honesty bar. A real treat of a hotel.

City Style - An exclusive hotel mixing tradition with high tech mod cons and unbeatable service, right in heart of London.

Sights nearby - This hotel boasts a wonderful location opposite Buckingham Palace and close to The Mall.

Opulent

Full of character

Recommended by - Fodors, Frommers, Michelin Travel

Check prices

Hotel Café Royal

London (West End)

160 rooms from £440

A luxurious reinvention of a London institution. Spacious rooms and suites whose interiors perfectly blend the modern and contemporary with beautiful period features and bathrooms of sheer indulgence, carved from stunning Carrera marble. Good dining options and a seriously cool spa and pool.

Local exploring - Perfectly situated in the heart of London with easy access to all the best sights and nightlife

Spa - Stunning subterranean spa with surely the coolest pool in town

Sights nearby - You can easily get to all of London's top attractions either on foot or by tube

Swimming Pool - Fabulous 18m indoor pool

Check prices

Sanderson

London (West End)

150 rooms from £335

Ian Schrager's second design hotel in London, in a former textiles building in the rag trade area north of Oxford Street. Great spa and gym, and a fashionable bar.

Spa - Two storey spa

Lively - Hip and happening.

Designer - Uniquely designed interiors.

Recommended by - Tablet, Frommers, Kiwi Collection, Michelin Travel

Check prices

The Bingham

Richmond, Surrey

15 rooms from £143

A spectacular boutique hotel on the banks of the Thames and surrounded by Richmond Park. Beautiful Farrow & Ball painted rooms have elegant four poster beds, sumptuous furnishings, and all the mod cons. Stunning river views from the garden, terraces, and Michelin star British restaurant.

Boutique - Floor to ceiling French windows, four poster beds, immaculately painted Farrow and Ball walls, chandeliers.

Views - Wonderful views over the river offer peace and a sense of restfulness.

Foodies - Michelin star restaurant, Modern British.

City Style

Recommended by - Mr & Mrs Smith

Check prices

K West

London (Shepherds Bush)

219 rooms from £119

Cool modern hotel just a credit card's throw from Westfield shopping centre. Spacious rooms in classy muted tones, a compact subterranean spa, and recently refurbished public rooms, including a buzzing bar and lounge, make it perfect for out-of-town shoppers and those craving an urban spa break.

Spa - Subterranean spa with wide range of therapies and pampering on offer. The hotel also has its own Nail Bar.

Sights nearby - Hop on the tube at Shepherds Bush for easy access to all major attractions

Swimming Pool - Indoor hydrotherapy pool

Lively - Hip and happening.

Check prices
posted Thursday, 24th January 2019
Search the best hotels in London