The 20 Most Romantic Hotels in London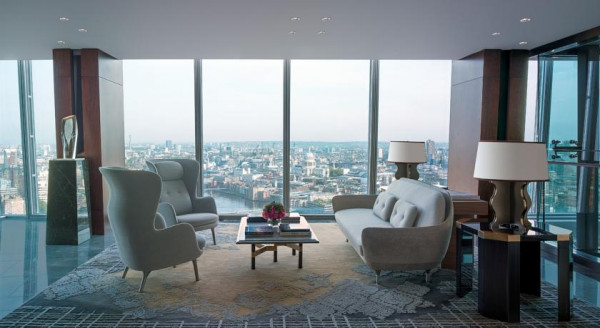 London is a wonderfully romantic city. Ok, so maybe it doesn't have Venice's canals, but you can row on Hyde Park's Serpentine, past the beautiful Italian Gardens - or horse ride or cycle for that matter. The architecture may not be quite as romantic as Paris, but it certainly has elegance, the quality of the opera rivals Milan, and the theatre and shopping rival Broadway. And the art collections give those of Paris, Rome and Florence a run for their money. As does the restaurant and cafe scene. And our recommendations for the 20 most romantic hotels in London rival the worlds most romantic hotels as well.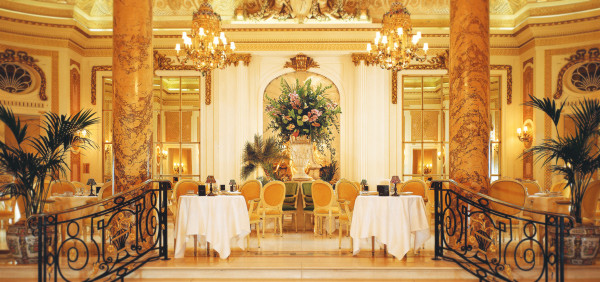 London is a great spot for honeymoons, it's rife with romantic pockets, from the 'Press for Champagne' button at Bob Bob Ricard, to the flower markets, the bars with romantic rooftop views, the unusual museums, the wonderfully decadent afternoon teas and the ever present possibility of scenic strolls. So you've included London's best honeymoon hotels on our list of the 20 most romantic hotels in London. Along with the most romantic grand dame hotels and the most romantic hotels in the West End.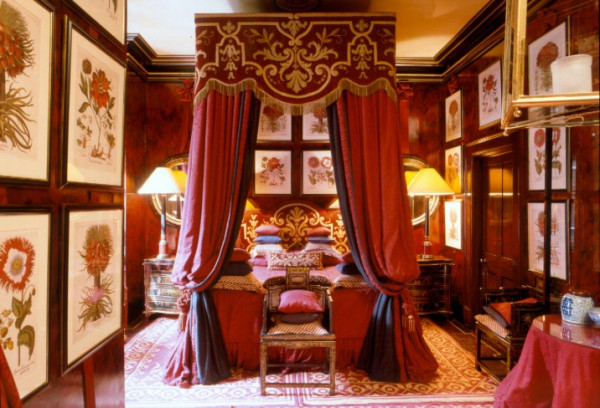 Our final list of the most romantic hotels in London is a failsafe collection of beautiful, special and memorable properties all able to offer something a little extra to couples. So why not book in to one of the 20 most romantic hotels in London and let the city, and nature take its course.
The 20 Most Romantic Hotels in London
London's Best Honeymoon Hotels
The Corinthia Hotel is a beautifully restored grand London hotel with an elegant amount of glamour and sensational service. The original features of the building, built in the 1880s, are magnificent and the modern luxuries, like the marble bathrooms complete with built in televisions at the end of each bath, don't detract at all from its elegance and there's a wonderful choice of bars and restaurants to match. It's a real treat.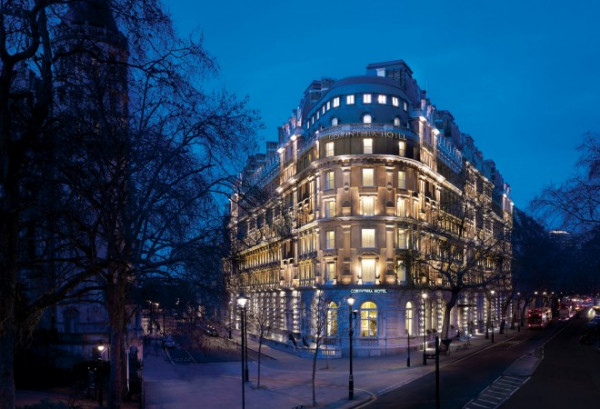 The Ritz is all glitz and glamour, from the dapper doorman to the wonderful neoclassical details and the incredible Art Deco Tivoli bar. The decor is luxurious in the classical sense of the word, Louis XVI style with a touch of the Belle Époque about it. It's world famous for a reason.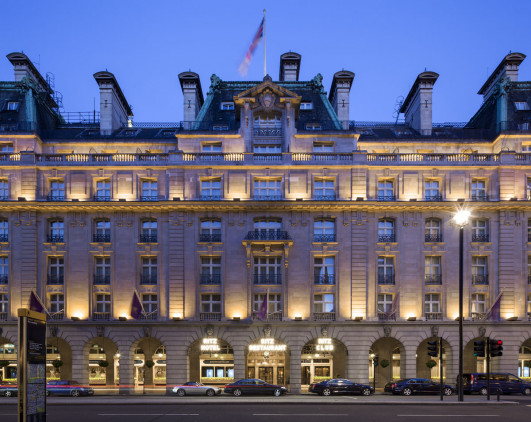 The Shangri-La at The Shard is a new bucket-list destination for London, stunning from the inside and out, with five stars worth of Asian influenced luxury and floor to ceiling views. The pool on the 52nd floor is Europe's highest infinity pool and there are a number of hot tubs, and hot tub suites, plus a luxurious spa with all the trappings.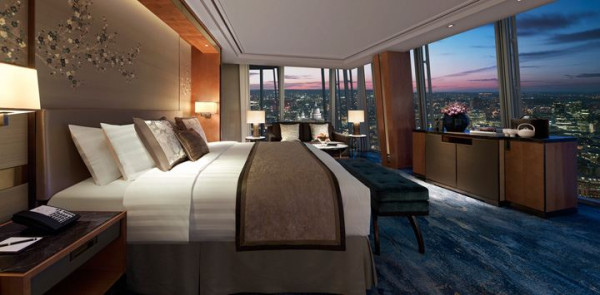 Blakes is the grandaddy of all boutique hotels, a wonderfully theatrical creation wth 45 individually decorated decadent, themed rooms crammed full of wonderful antiques, interesting artwork and beautiful fabrics. Plus, of course, the restaurant is excellent and you're peacefully, but well located, on the edge of Chelsea.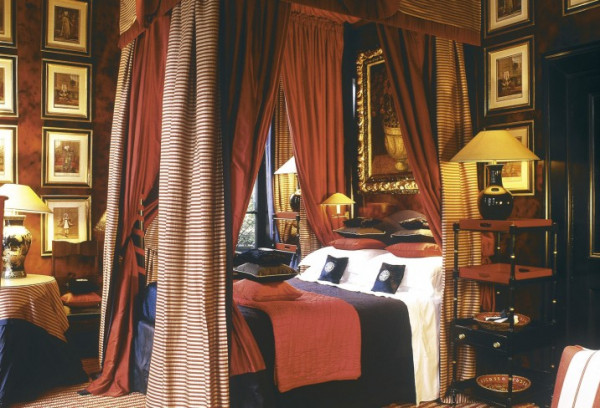 Hazlitts, The Rookery and Batty Langley's (sister properties) tick all the romance boxes, though one is located in Soho, the other in Clerkenwell and the third in Spitalfields. Interiors are sumptuous and filled with gorgeous antiques and period pieces. Take your pick...all three make a wonderful post wedding bolthole!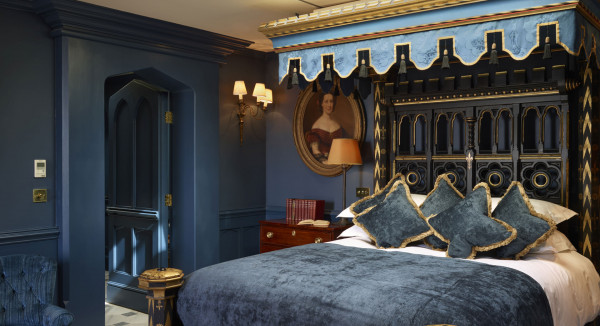 The Most Romantic Grand Dame Hotels in London
The Art Deco wonder that is Claridge's is a pleasure to behold, and offers seamless service, impeccable snd extremely popular dining, a luxurious spa service and a classic London afternoon tea. Its recent refurbishment has only made more of the beautiful original features.
The Goring Hotel is a family-owned hotel - we're now on to the fourth Mr Goring at the helm - in the heart of Belgravia with an award-winning afternoon tea and a Michelin starred restaurant. You're close to the Palace, Mayfair, Knightsbridge and the parks, but within the hotel you'll find private gardens and magnificent breakfasts. Plus The Goring has found new fame as the hotel Kate Middleton chose to stay in on the night before her wedding to Prince William.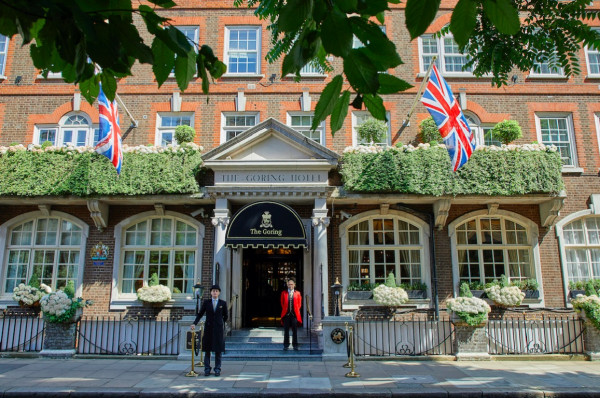 The Most Romantic West End Hotels
The St. James's Hotel & Club in Mayfair is a fantastic West End hideaway with 60 rooms, including a couple of really fantastic rooftop suites, and a high end restaurant.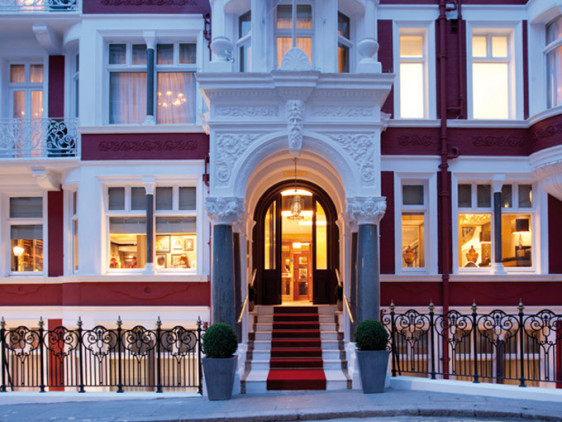 The Dean Street Townhouse in Soho offers sophisticated decor and mouthwatering British cuisine within its peaceful doors. You're right in the thick of things, both fashionable and cultural and there are plenty of memorable romantic details - like claw-footed tubs and big mahogany fourposter beds.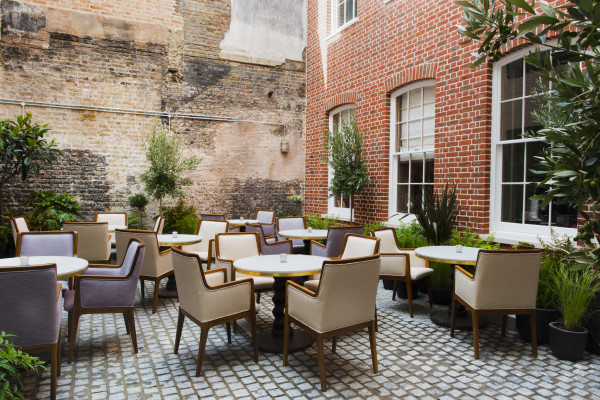 Romantic London Hotels with Hot Tubs
The Hotel Café Royal is part old timer, part modern marvel. It was wonderfully, and completely, refurbished in 2008 and the reinvention saw all of the properties treasures brought back to life and some new treasures added. There's a huge range of bars and restaurants and a sumptuous spa with an 18metre lap pool a Vichy shower, a Watsu hydrotherapy pool and of course jacuzzis.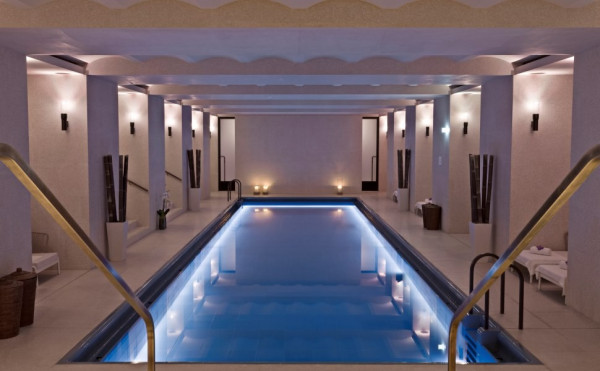 The Landmark was one of the first luxurious Victorian railway properties, a wonderful Gothic Revival building, conveniently located just opposite Marylebone station. The rooms and suites are opulent and stylish, in a classical style, there's an incredible entrance and a stunning eight storey atrium under which you'll find the Winter Garden restaurant. There's also a 15metre pool, spa and jacuzzi.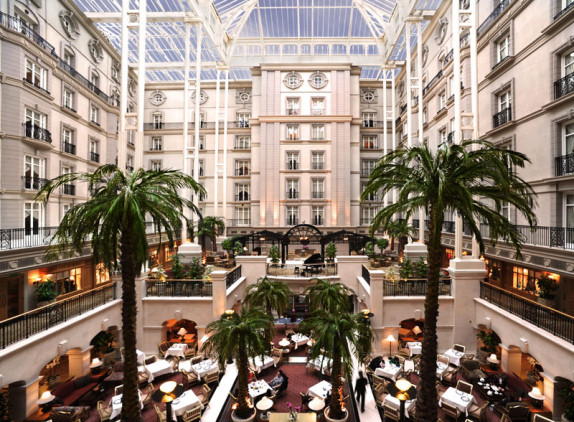 If you like the idea of a hot tub, check out our Guru's full list of top London Hotels with Hot Tubs.
Hip, Happening and Romantic London Hotels
Sanderson is an 150 room design hotel converted from a Listed former textiles warehouse just north of Oxford Street. There's a two storey spa and gym plus a very fashionable bar. Expect bespoke furniture and decor, including sleigh beds and ceiling mounted oil paintings.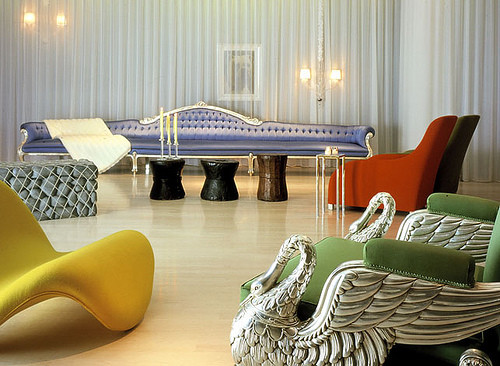 The Hotel 41 has fantastic views over Buckingham Palace and 28 rooms decorated in an opulent monochrome. You're close to The Mall, but you don't need to eat out, there's 24hr dining and an honesty bar. Full of character.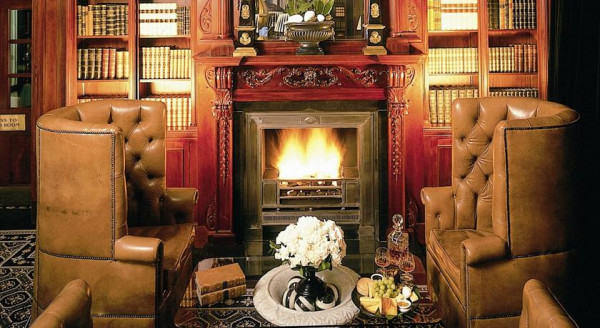 The Most Affordable Romantic Hotels in London
The Zetter Hotel in City-adjacent Clerkenwell, is a Victorian warehouse turned trendy boutique hotel. There are plenty of fun details - like vending machines and design-y chairs - and there's an amazing view from the roof.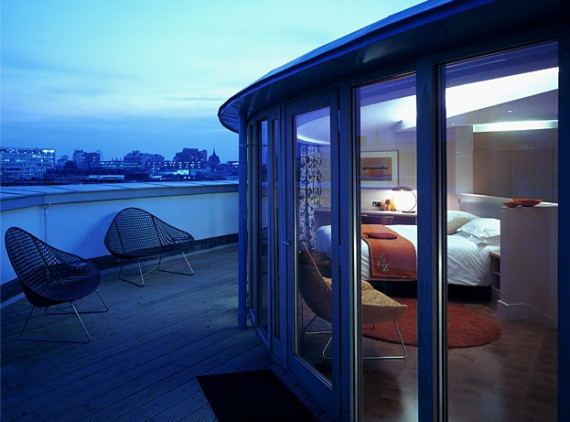 Twenty Nevern Square is a well located Victorian townhouse in Earl's Court with 20 generous sized rooms and calm, but stylish decor blending Italian, Asian and colonial influences. The bar has a huge skylight and they offer a breakfast which is worth getting out of bed for.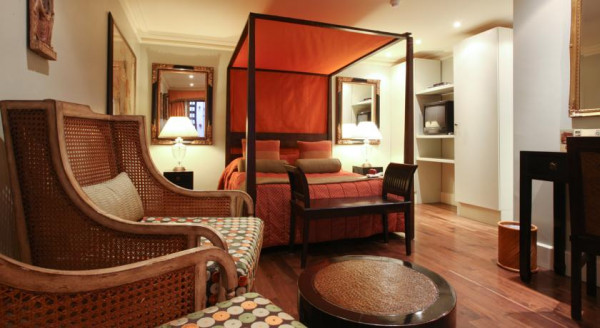 Romantic Out-of-Town Hotels
The Bingham in green and pleasant Thames-side Richmond, is a great little boutique hotel with 15 rooms, a smart bar which spreads out onto the terrace overlooking the river and a Michelin starred restaurant. Peaceful and relaxing, but still around 30mins from the centre of town.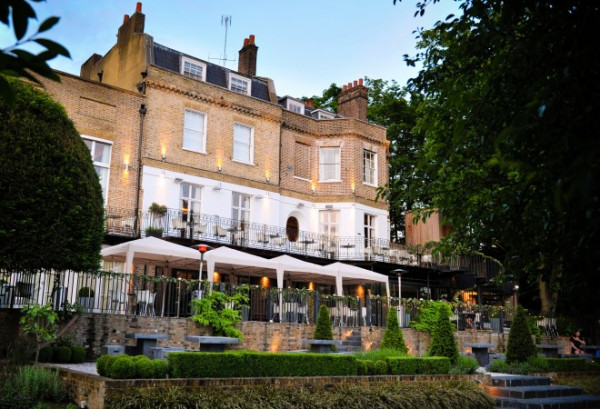 Hoxton is hardly 'out-of-town' for Londoners these days, but it is a bit of journey from the museums and Oxford Street, so the hip and happening Hoxton Hotel has made it on to this part of the list. There are more than 200 modern, minimalist rooms plus a bar and restaurant trendy Hoxtonites appreciate. Close to the city and Spitalfields.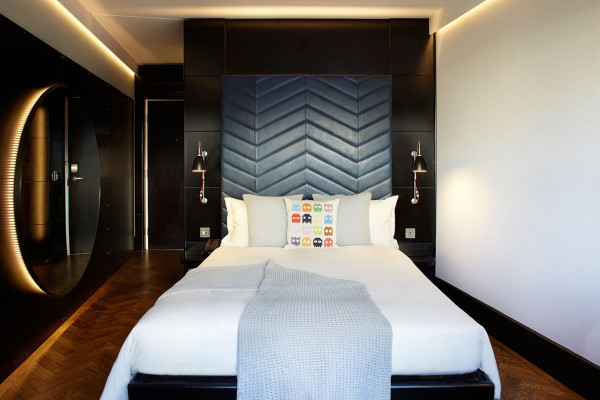 Still not sure?
The 20 Most Romantic Hotels in London
posted Tuesday, 8th October 2019
Search the best hotels in London