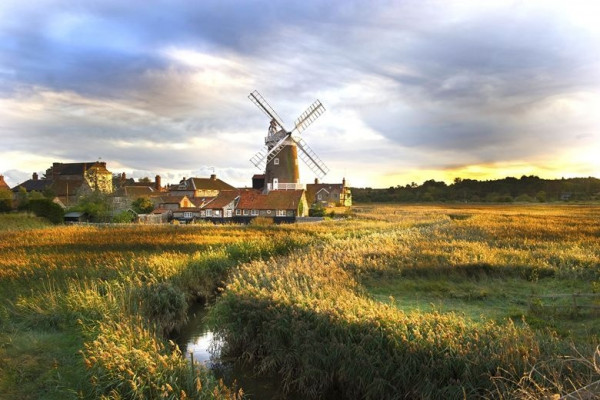 Staying in one of our Guru's top unusual UK hotels will take your break from memorable to unforgettable. We love a fun and fantastic conversion, and have discovered a breathtaking windmill by the sea, a charming hotel in an old newspaper office and even a converted prison! Or, for an unusual luxury hotel try staying in your own castle, tower or folly! Our list of the most unusual hotels in the UK are dotted around the country, but we have got a couple of great options by the coast, some remote rural escapes and one of the most unusual hotels in London on the list too. This is really just the tip of the unusual iceberg though, and there are plenty more where these come from if you're looking for something special…
The Hotel Maketh the Holiday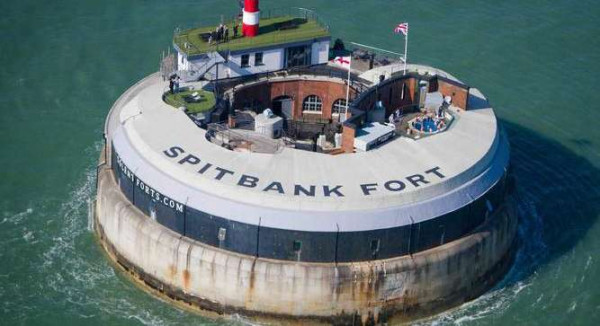 Are you perchance interested in the work of Agatha Christie? Or in Art Deco design? Or the golden age of glamour? If you're even remotely interested in any of these topics then Burgh Island off Bigbruy-on-Sea in Devon will Blow Your Mind. Time has stood still since the 30s on this small tidal island, and guests are expected to dress for dinner and enjoy pre-war cocktails as an aperitif. You reach the island via amphibious vehicle and once the tide is in you're on the island to stay - and in its heyday it was well loved by Ms. Christie herself, and Noel Coward and others and it is rather like staying in a Poirot or Bertie Wooster novel. Dancing is to live bands and there's a tennis court and croquet lawns.
Just off the coast of Portsmouth and the Isle of Wight is another really unique holiday destination: Spitbank Fort, a fort to luxury hotel conversion. As soon as you leave Gunwharf Quay, the experience begins, including the boat trip across, a fantastic tour of the fort and its eclectic collection of objects, drinks with a view in the crow's nest bar, or in the cellar wine bar, a dip in the hot tub, entertainments in the games room and supper in the officer's mess or by the rooftop fire pit.
Unusual UK Escapes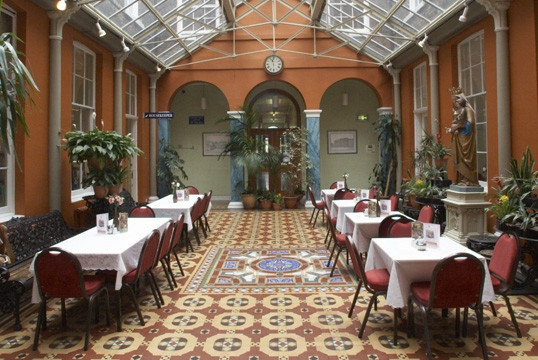 What could be more of an escape than staying in a working convent? Which is exactly what you can do if you're in York. The Bar Convent Guesthouse is certainly a memorable UK hotel: an 18 room guesthouse converted from part of an elegant, living convent, originally founded in 1686. A baroque chapel, Victorian garden and glass roofed entrance hall make this an impressive building, the cafe serves meals until high tea, and best of all is staying amongst the sisters of the convent… And paying from only £80 per night for the privilege.
For Families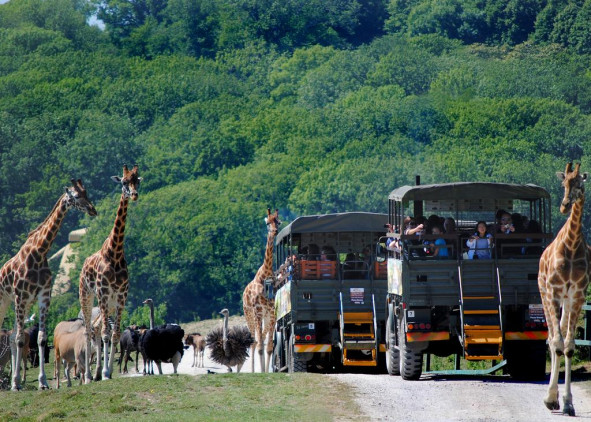 Fancy waking up with only a pane of glass between your family and a family of tigers, wolves, rhinos or giraffes? Well that's a possibility at the Port Lympne Hotel, part of the Port Lympne reserve in Kent. Around 700 rare and endangered animals live here, but it's not a zoo, it's a breeding facility. As well as staying in rooms close to the animal enclosures, you can also stay in the main house, which is a very stylish country manor house hotel, or you can glamp. Amazing, whatever your choice.
By the Coast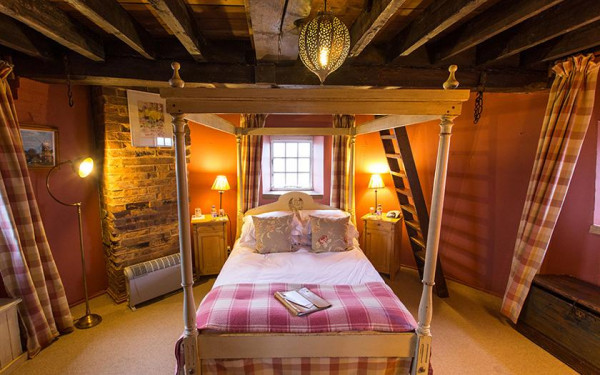 Our first choice for unusual UK hotels by the seaside would have to be Cley Windmill in Norfolk: a romantically restored 18th Century windmill with beautiful views, which is now an upmarket B&B with access to an excellent chef. Rooms in the windmill are sheer 'Swallows and Amazons' fun and adventure, and there are panoramic views from the look-out. Though you can also stay in their converted stables or boathouse, where you can choose to self-cater.
Or for a proper island break getaway, try the Star Castle Hotel, converted from a star-shaped castle on St. Marys, off the Isles of Scilly. There are 38 newly refurbished rooms, which are quaint but extremely comfortable, and there are two excellent restaurants. Owner Robert Francis has two passions: lobster fishing and wine and you will enjoy the fruits of both.
Hotel Portmeirion and Castell Deudraeth were originally created to show how an area could be developed, but without ruining the surrounding countryside. Both properties boast unique design and offer a charming stay overlooking Snowdonia's Dwyryd Estuary.
Unusual Castle Hotels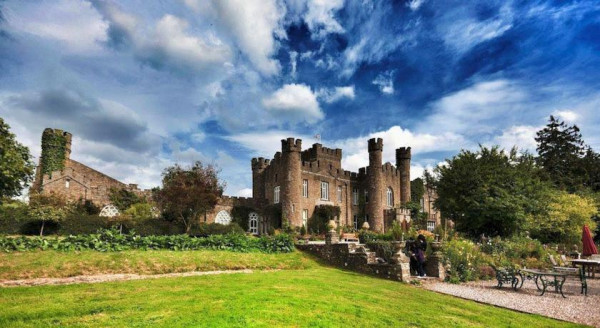 Many an unusual UK hotel has been converted, and resurrected, a beautifully dilapidated old castle, but two of the best are Augill Castle, near Kirby Stephen in Cumbria, between the Lake District and the Yorkshire Dales. Stuffed with antiques, this eccentric mid-Victorian-folly-castle has 14 rooms, with four-poster beds and roll top baths. Dinner (on request) is communal, around a huge oak table and breakfast is a leisurely affair. Dogs and children welcomed.
And Swinton Park in Yorkshire, which is a more traditional, luxurious affair, set in 250 acres complete with battlements, towers and turrets, plus lakes, walled gardens, a spa, fishing, golf, cooking classes and with an award winning restaurant. Swinton Park also qualifies for our list of the UK's best unusual spa hotels.
Hotels with a Theme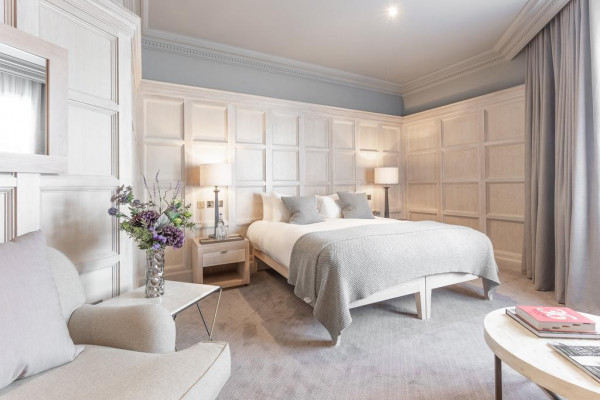 Themed hotels are certainly unusual, but many seem to miss out some of the essential pleasures of a hotel stay. We like The Scotsman created from the offices of said newspaper in the heart of Edinburgh and The Avaitor at Farnborough airport.
For a clever conversion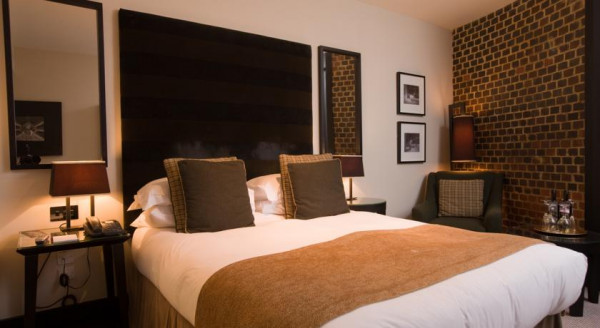 Oxford's Malmaison has been imaginatively converted from a prison - the cells are now modern bedrooms but the Gothic colours and original fittings, doors and window bars remain! The hotel is spread over three storeys, with a central atrium and red carpets. The Exercise Yard has become an attractive outside space and you can enjoy pre dinner drinks in what was once the Visitor's room. Before it was a prison it was a castle, so it's a double conversion.
For London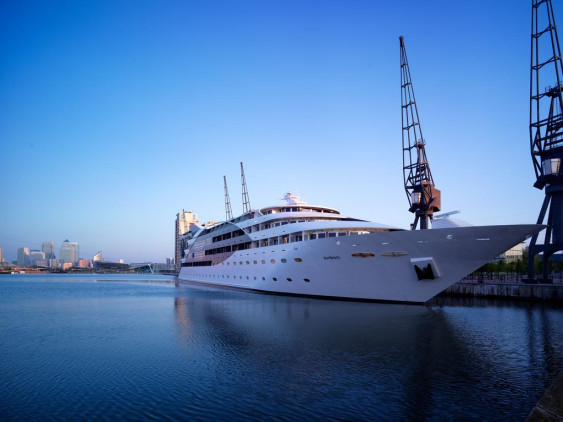 Moored on the Thames, just a short distance from Canary Wharf is the Sunborn Yacht Hotel, a permanently moored super yacht with 135 smart, classically styled rooms, a restaurant and a spa. It's just 15minutes from London City airport too.
Downright Eccentric!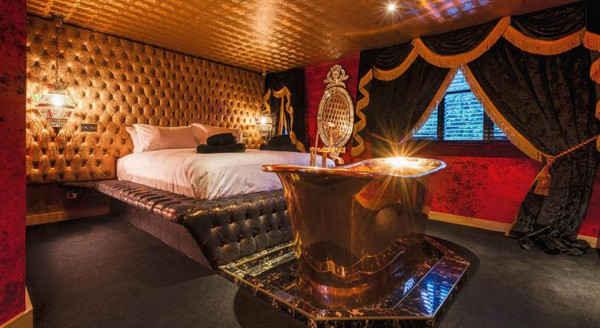 There's an element of eccentricity to all of our selection of unusual UK hotels, but the Crazy Bear Hotel in Stadhampton deserves special mention. This eclectic creation was originally an old coaching inn, but now the reception is a double decker bus, champagne flows from a tap in the bar, there are pink padded walls and leopard print carpet in the restaurant. It's also great for fly fishing.
Still not sure which to book?
posted yesterday