✓ Book Online Now
✓ Save time, save money
The Best Hotels near Lake Tahoe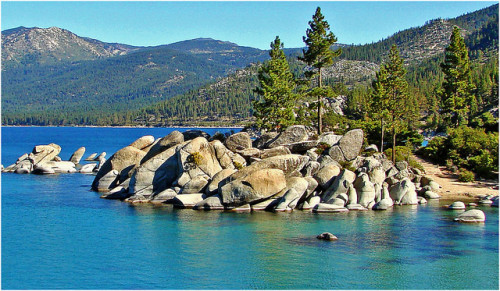 Don Graham via Flickr
Lake Tahoe is a place of superlatives. It's one of the deepest, cleanest and highest elevated freshwater lakes in the world. It's also extremely beautiful. And the sailing and skiing are exceptionally good. There are many reasons to visit Lake Tahoe, so choosing the best hotels near Lake Tahoe really depends on when you're travelling and what kind of a holiday you're looking for, but our Guru's recommendations for the best hotels near Lake Tahoe are all unique, and they all have great views, so they're a great place to start looking.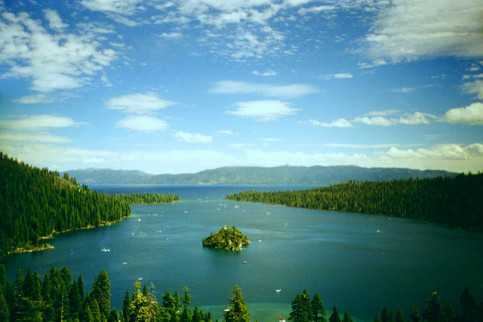 Brian Shamblen via Flickr
To paint Lake Tahoe with broad brush strokes, the north shore is generally quieter and more upscale, the south shore has the casinos and busier restaurants, the west shore is quite rugged and the east shore is even less developed.
Use our pick of the best hotels near Lake Tahoe and start to plan your trip.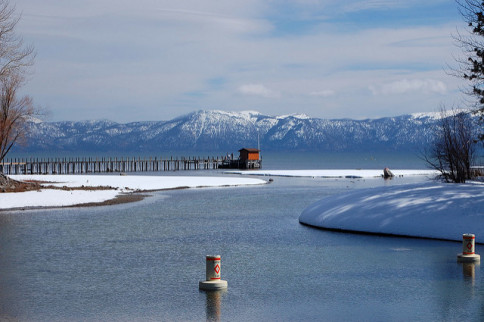 Luke H. Gordon via Flickr
Tahoe City is on the Californian north shore and has many of Lake Tahoe's cafes, restaurants, bars, supermarkets and outdoor outfitters, so it's also the easiest place to refuel. And has some of the best hotels near Lake Tahoe if you're looking for convenient access for sailing, boating, biking and climbing in summer. Beyond the outdoor adventures, Tahoe City has a couple of historic museums focusing on the region's history, an original settler's cabin dating from 1908, and some amazing hiking trails.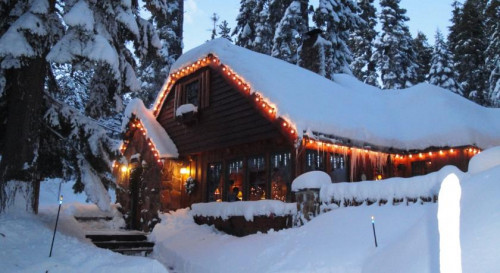 The Cottage Inn is a cosy B&B refuge in a log cabin nestled into the forest, just a stone's-skim from Lake. There are 22 large, wood-furnished rooms with fireplaces and spa tubs.
The Sunnyside Restaurant and Lodge also has wonderful views of Lake Tahoe and its snowcapped surrounds, plus there's an excellent all-American restaurant and 23 contemporary rooms.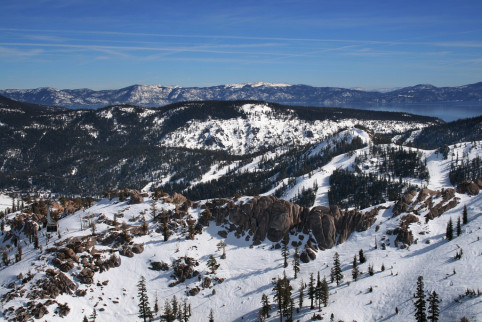 Flickr user Matt Baume
Squaw Valley is also on Lake Tahoe's north shore, and, ever since it hosted the Winter Olympics in 1960, it's been considered one of the world's best ski resorts. Both in terms of views - which are of astounding granite peaks - and of ski terrain - it's vast! Not to mention the range and standards of the resort itself. So of course you'll find some of the best hotels near Lake Tahoe for skiers in Squaw Valley, but it's also a great place to come in summer.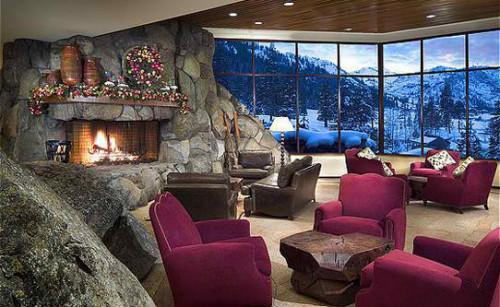 The Resort at Squaw Creek, is a 400 room all year round resort with an outdoor pool and stunning views. The accommodation is modern and there's a wealth of dining options.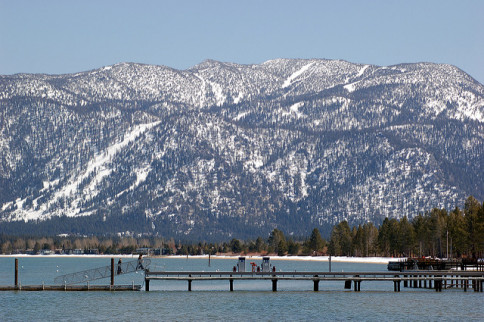 jcookfisher via Flickr
Heavenly is on the California/ Nevada border, on the southern side of the lake. Here you'll find some of the best hotels near Lake Tahoe if you're looking for high peaks, vertical drops and long ski runs. Skiers tend to follow the sun, skiing on the Nevada side in the morning and the Californian side in the afternoon, but wherever you ski the views are spectacular.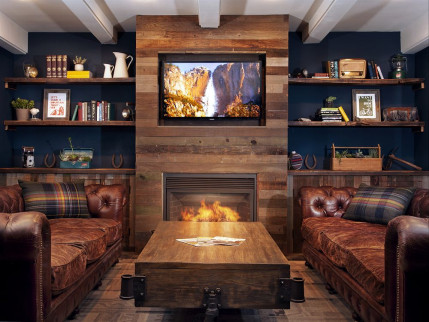 The Ridge at Tahoe is at the foot of the Sierra Nevada, overlooking Lake Tahoe. In winter it offers great access to the slopes and a 'ski paradise', and in summer there are three tennis courts, indoor and outdoor pools and watersports on the lake. There are almost 800 rooms, plus a large restaurant and deli.
The Landing Resort & Spa in the Heavenly Village is a contemporary, 77 room hotel with a private beach on Lake Tahoe. It's spacious, comfortable and serene.
The Basecamp Hotel is a great value boutique hotel right on Lake Tahoe, with white-on-white decor, exposed metal and wood, and craft beers and wholesome food on the menu.
Still not sure which of our Guru's recommendations for the best hotels near Lake Tahoe might be perfect for you? Contact one of our friendly Gurus for advice or widen the net and check out all our California recommendations.
posted Friday, 1st July 2016
comments powered by

Disqus
Search the best hotels in California