The Best Hotels in Darlinghurst, Sydney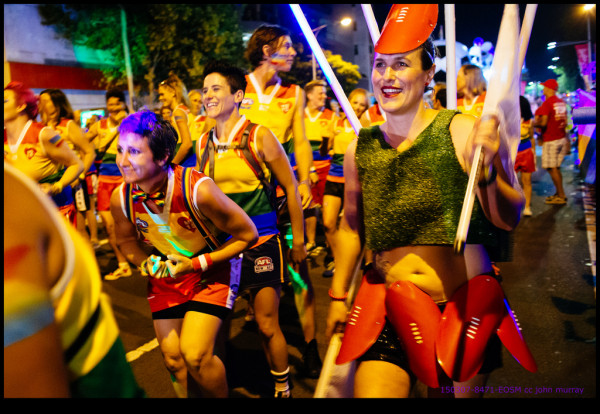 Flickr user Murray
Darlinghurst manages to be hip and elegant, while also leafy, and very close to the centre of Sydney, which is what makes many of the best hotels in Darlinghurst so appealing. It's also got some of the most interesting places to eat and drink in town, a fantastic bookshop, and it hosts Sydney's Mardi Gras.
Darlinghurst is an arty area as well, this is where you'll find the National Art School - in what used to be a prison - the Australian Design Centre and the Australian Centre for Photography. It's also where you'll find the Brett Whiteley Studio, preserved as a gallery after his death and now home to some of his best work. There are numerous private studios and galleries in the area as well.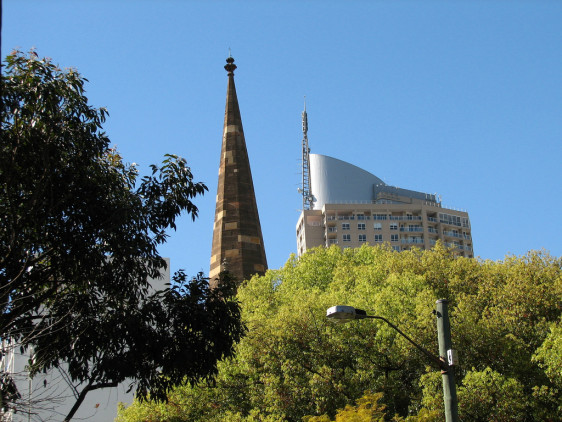 Flickr user Kate's Photo Diary
Darlinghurst also has the Australian Museum, Australia's first museum and still an excellent one.
If you walk down towards the water you'll come to Woolloomooloo, a gentrified ex-naval area now home to some of Sydney's best modern restaurants and some pretty cool bars and hotels. To the east of Darlinghurst is Paddington, which is where you'll find some of Sydney's best boutiques and cafes - and a great weekend market, and to the west is leafy Surrey Hills, which also offers plenty of places to eat and drink, centred around Crown Street.
The Best Hotels in Darlinghurst
Hip Hotels in Darlinghurst
The Medusa is a small boutique hotel converted from one of Sydney's charming city terraced townhouses.All rooms come with every mod con, superior linens and a small kitchenette. Walking distance to either the Central Business District or the Opera House.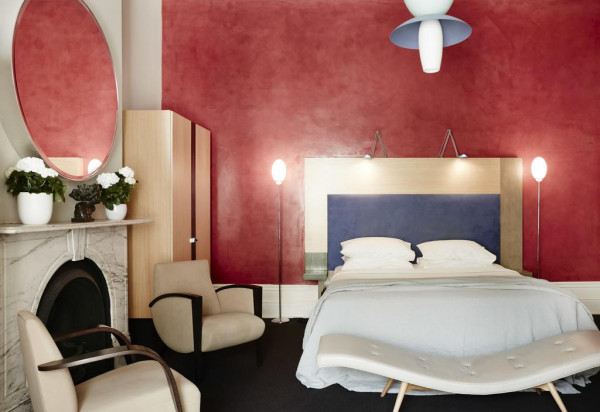 The Best B&Bs in Darlinghurst
ADGE Apartment Hotel in Darlinghurst offers 12 stylish, self-catering apartments and penthouses within an easy stroll of all the city's highlights. Each apartment has its own balcony with great views, and top of the range kitchen appliances. Plus there's an Italian restaurant and bar on site.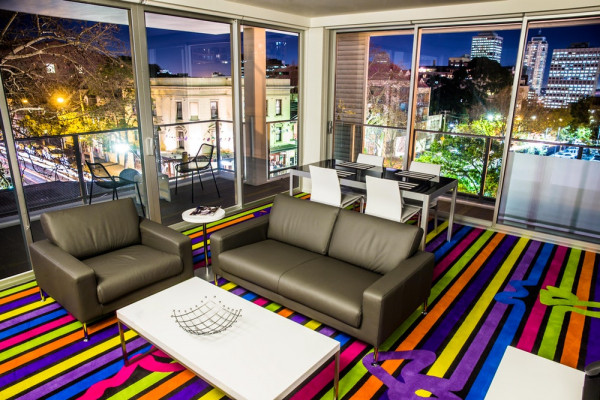 If you haven't found your idea of the best hotels in Darlinghurst on our Guru's list you could:
The Best Hotels in Darlinghurst
The Medusa

Sydney (Darlinghurst)

18 rooms from AU$314

Sights nearby - Close to historic St John's Church, The Garvan Institute and local cafes and shops. Within easy access of the Surry Hills.

Full of character - Ecletic mix of old and new features

Swimming Pool - Situated in outside courtyard

Lively area - In the thick of the action.

Recommended by - Fodors, Tablet

This beautifully furnished boutique hotel is housed in a converted city townhouse to brilliantly blend old and new. Location in the heart of Darlinghurst, Sydney's vibrant restaurant district, makes it ideal for foodies. Dogs are welcome too. See More

Check Availability

ADGE Apartment Hotel

Sydney (Surry Hills)

12 rooms from AU$298

Sights nearby - Within easy walking distance to Sydney Harbour, Hyde Park and the CBD

Restaurant - Recommended.

Top of the range kitchen appliances and ensuite rooms ensure self-catering in Sydney has never been so simple and stylish. Each apartment has a personal balcony to take in the central sites of the city, six minutes drive to Sydney Harbour. See More

Check Availability
posted Thursday, 25th April 2019