Where to stay in Copenhagen
Top Tips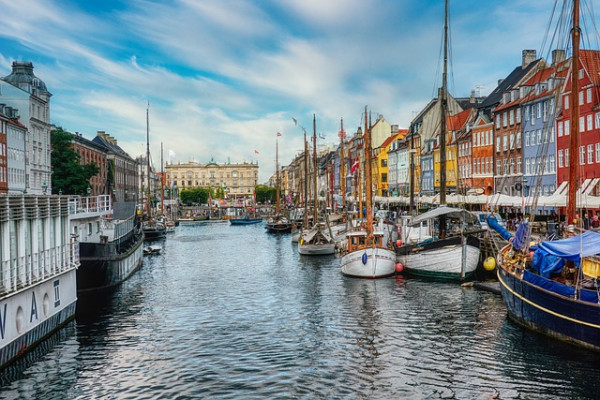 Thomas Wolter from Pixabay
Our detailed guide to the best neighbourhoods in Copenhagen is just what you need to help you plan your visit. We've got great neighbourhood recommendations that you can match to your own holiday plans, whether you're here to admire Copenhagen's art and design, to marvel at its maritime history, to sample Scandi cuisine, to revel in its nightlife, or to see the sights of this beautiful and unique city. Copenhagen is a big city, but with a relatively small footprint, so it has quite a number of very central neighbourhoods, with quite a bit of variety between them.
Neighbourhood Guide to Copenhagen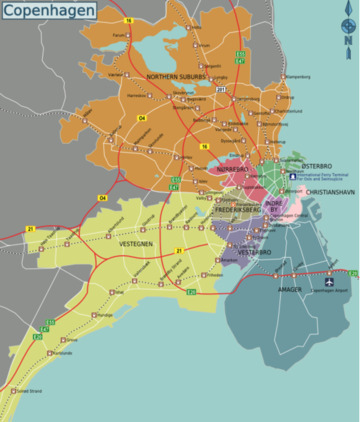 Stefan Ertmann
Copenhagen is just as elegant and charming as you're anticipating, but it might even be cooler and friendlier than you think! There's a fantastic amount going on here, and it's not just fresh exhibitions, design, or music, or cuisine — it's everything. Copenhagen is known for its design, and the locals have a real appreciation for both form and function when it comes to architecture, furniture, fashion, and everything else in our modern lives — including urban planning. So visitors and locals alike appreciate how easy it is to get around Copenhagen, round the clock, by bike, bus or metro. Copenhagen definitely doesn't sprawl; it's small, but well planned enough to still have the parks and boulevards that make a city feel spacious. And Copenhagen's waterways are an asset too, both aesthetically, and as a functional way to get around. Clean enough for a dip too! The foodie scene is world class, Copenhagen now has 15 Michelin-starred restaurants, and its food markets are incredibly innovative places. Its museum and arts scenes offer breadth and quality too. It's a real cliche to stay it, but it is really obvious why Copenhagen so frequently polls as one of the world's most livable and loveable cities. This "friendly old girl of a town" does have a lot to draw you in.
Indre By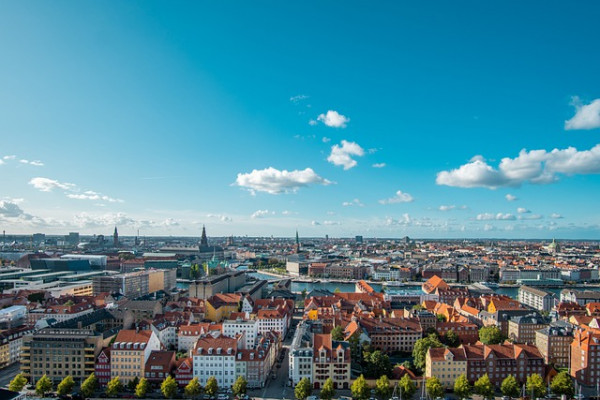 SvitlanaRom from Pixabay
Indre By is Copenhagen's historic heart, and inner city (which is the direct translation too); it's the bit between the two bodies of water, the inner harbour and the lakes. Being the oldest part of town some of the buildings here are medieval, and in some areas the streets are narrow and cobbled. There are quite a few neighbourhoods that make up Indre By, including Nyhavn: the old picturesque port district, the Latin Quarter, and Tivoli: of the gardens, which we'll cover in detail below, but broadly this is where you'll find the majority of the main, formal, attractions, like the museums and palaces, and some of the best shopping and restaurants. Indre By is also where you'll find many of Copenhagen's best shopping streets and most beautiful department stores, and liveliest entertainment, whatever the time of day. Copenhagen's Central Station is on the edge of Indre By and Vesterbro, and there are numerous metro stations and bus stops in this area if you don't want to walk.
Pros and Cons
Pros: central, major attractions, atmospheric, impressive architecture, harbour-side, huge range of dining and drinking options
Cons: some areas are busy
Ideal For: sightseers, families, visitors exploring on foot, foodies
Click here for our recommendations fof the best hotels in Indre By.
Latin Quarter, or Latinerkvarteret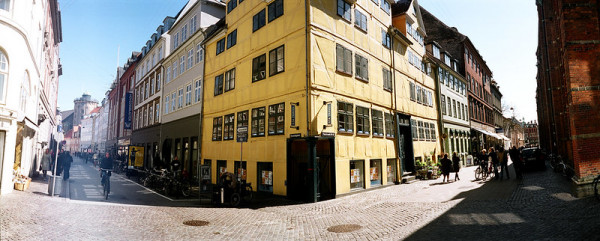 By Flickr user Stig Nygaard
The Latin Quarter neighbourhood is nestled into Indre By between the shopping areas of Strøgetand Nørre Voldgade, and Nørreport, which is one of the city's largest transport hubs. This charming warren of narrow, cobbled streets lined with thin, pastel-coloured buildings, used to be the university quarter, where you were more likely to hear people speaking Latin, but the campuses have now moved, and taken the Latin language, but not the buzzing atmosphere in the numerous cafes, bars, restaurants and clubs. As well as a lively evening, the Latin Quarter is a great place for hunting down great coffee, vintage fashion and jewellery, and one-off design boutiques. The Latin Quarter's main landmarks are its churches, squares and Copenhagen's main synagogue.
Pros and Cons
Pros: charming, historic, lively, great nightlife, vintage and boutique shopping
Cons: lively of an evening, narrow streets mean accommodation is cosy
Ideal For: night-owls, hipsters
Tivoli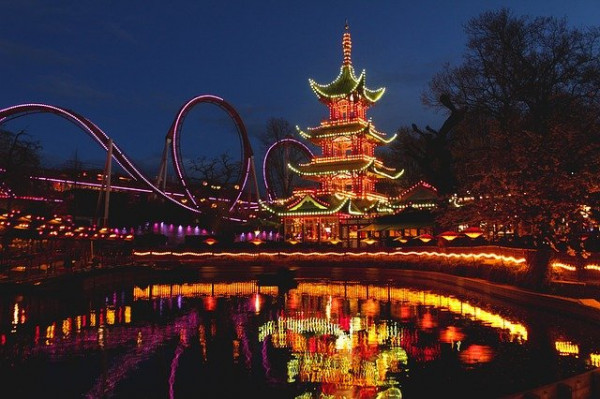 Haydn Squibb from Pixabay
Also part of the Indre By district, Tivoli is the neighbourhood surrounding the Tivoli Gardens and pleasure park: charmingly ornamental gardens built around ferris wheels, rollercoasters, dragon boats, one of the world's tallest swing rides, lakes with pagodas, and graceful fountains, open grass and millions of flowers. You might think that being close to this wonder, be it by day, or lit up in a rainbow of lanterns at night, would be enough, but the Tivoli neighbourhood has recently been designated a 'Cultural District', spreading to include the excellent National Museum, Christiansborg Palace, Ny Carlsberg Glypptotek and Copenhagen's Central Station. There are hotels within the Tivoli Gardens complex, but there are also plenty outside. Again, this part of Indre By is extremely convenient for cafes, bars and restaurants, for shopping, and for transport links.
Pros and Cons
Pros: historic, fun, central, major attractions, great range of entertainment
Cons: busy, touristy
Ideal For: families, fun-lovers, visitors exploring on foot
Vesterbro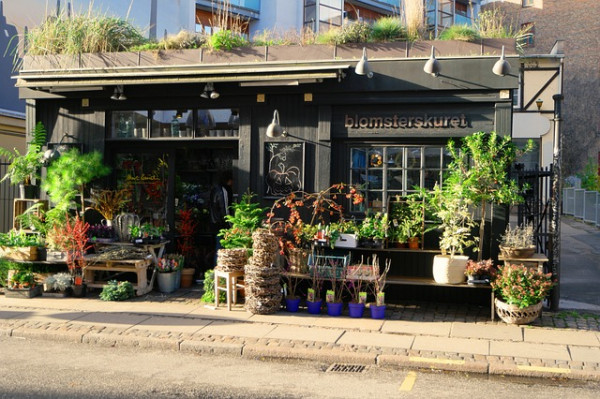 Nils Nyvang from Pixabay
If you head west out of Copenhagen's Central Station you'll be going into Vesterbro. This part of town doesn't look as elegant as the historic centre, but it's super cool. It used to be a bit seedy, but the hipster wave has gentrified this part of town, and now we think of it more as a bit 'gritty', and the perfect place to come for an artisan coffee, or to shop independent boutiques, appreciate street art, get your hair cut in an old school barbers, or go for cocktails in a bar with a cleverly curated drinks list. Vesterbro also has hip restaurants, venues and underground clubs. It's still pretty lively come the evening, especially around its borders with Kødbyen, the meatpacking district, and leafy, residential Fredriksberg. Vesterbro is also close to the Tivoli Gardens.
Pros and Cons
Pros: lively, central, fun, hip, great value
Cons: noisy, busy
Ideal For: night-owls, fun-lovers, hipsters
Click here to see our pick of the best hotels in Vesterbro
Kødbyen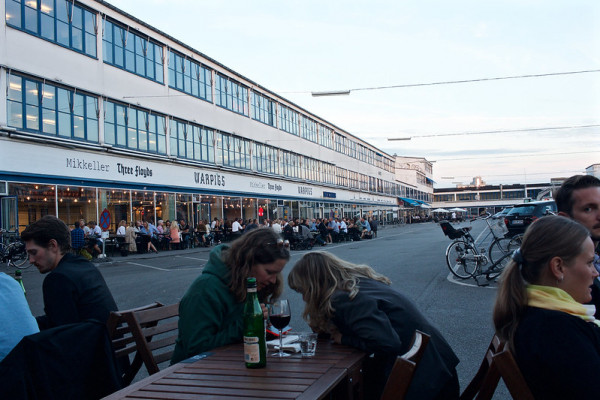 By Flickr user Naotake Murayam
Kødbyen, literally translated as 'meat city', is quickly becoming the city's hippest spot — modelled largely on the transformation of Manhattan's Meatpacking District. Think hip, young and trendy, and now home to ad. agencies, independent galleries and plenty of bars, which alternate with the butchers, who're far from giving this area up. It's actually a pretty cool pairing, and especially useful when it comes to the restaurants, which are popping up here thick and fast, benefitting from all that local fresh produce. There's a good range of menu prices, but the quality is generally high. And you're very centrally located.
Pros and Cons
Pros: lively, great food and drink, great nightlife, hip atmosphere
Cons: noisy, busy
Ideal For: night-owls, foodies, hipsters
Nyhavn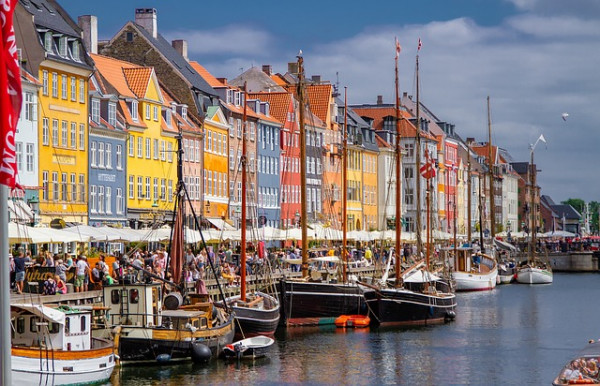 Arjun Jaisawal from Pixabay
If you've done any research on Copenhagen you'll have come across images of Nyhavn: it's the canal, lined with sailing boats and narrow, colourfully painted townhouses and warehouses, and you may have seen in the photos that beyond it in one direction is the harbour, and in the other it's central, historic Copenhagen. You may also have seen it photographed lined with outdoor cafe seating and people having a jolly nice time. You probably can't see the building numbers, unless you have a magnifying glass, but number 9 is the oldest, built in 1681, and numbers 18, 20 and 67 have all housed Hans Christian Anderson at one time or another. Nyhavn is a central part of Indre By, and especially close to the Amalienborg Palace, the Design Museum and several excellent shopping streets, and just across the water from Christianshavn. You're also close to that iconic statue of the Little Mermaid.
Pros and Cons
Pros: historic, atmospheric, central, colourful, water-side
Cons: touristy, busy
Ideal For: flaneurs, couples, families, history-buffs
Kalvebod Brygge and Islands Brygge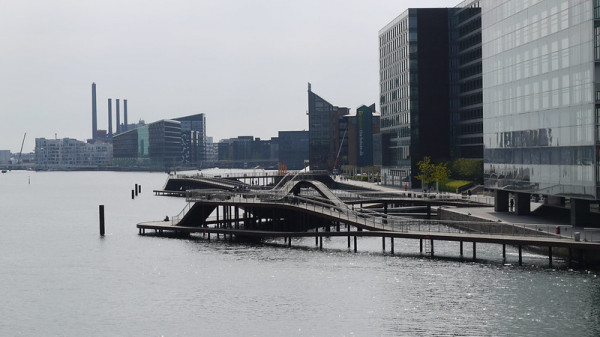 By Flickr user Marie Thérèse H
Kalvebod Brygge and Islands Brygge are waterfront parts of Vesterbro, which are both quite business-y in character but with a couple of great hotels. Both neighbourhoods were recently redeveloped industrial areas, but, whilst you can still see the old rail tracks, and parts of old warehouses and factories, these are just design reminders; these areas are all new and buzzing with life, including a lot of activity happening in and on the water. Kalvebod Brygge is a great part of town to visit during the summer, when the Kalvebod Wave, an undulating wooden boardwalk along the water, is packed with people relaxing. There's also a huge, contemporary shopping centre. Islands Brygge is also especially nice in the summer, when its waterfront park Havneparken, and its Copenhagen Harbour Baths is especially lively.
Pros and Cons
Pros: water-side, modern architecture, peaceful
Cons: sterile feeling (if you don't like contemporary architecture), big hotels
Ideal For: visitors wanting to stay somewhere unusual
Fredriksberg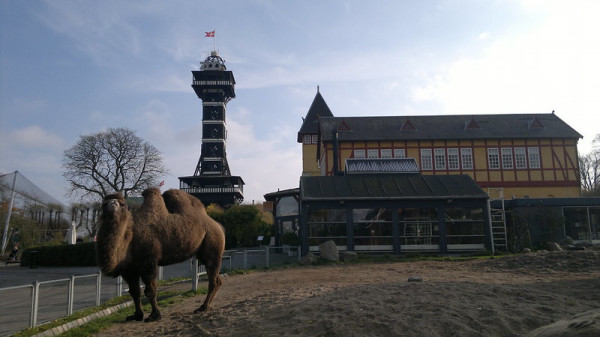 By Flickr user Mark Healey
For all intents and purposes as a visitor, Fredriksberg is part of Copenhagen, but it's technically its own island and its own municipality, and historically it's been a wealthier one too, with more parks, wide, elegant, leafy boulevards and more beautiful housing. It's right up against Vesterbro, so very central, but it's more peaceful and green, and where you'll find an abundance of parks, including Fredriksberg Have, the royal gardens and the Copenhagen Zoo. Fredriksberg is also where you'll find the Fredriksberg Palace and City Hall. It's also known for its theatres, and for its specialty food street, Værnedams, which is right on the border between Fredriksberg and Vesterbro, and is one of the best places in Copenhagen for international food supermarkets and specialist food shopss. And it probably doesn't surprise you that the next thing we're going to say is that Fredriksberg is also great for restaurants, including Michelin-starred ones, and 'new Nordic' trailblazers.
Fredriksberg is a really easy region to base yourself in, because a lot of Copenhagen's bus routes pass through, and it's got three metro stations.
Pros and Cons
Pros: central, elegant, green, great food shops, great shopping
Cons: expensive
Ideal For: foodies, families, couples
Christianshavn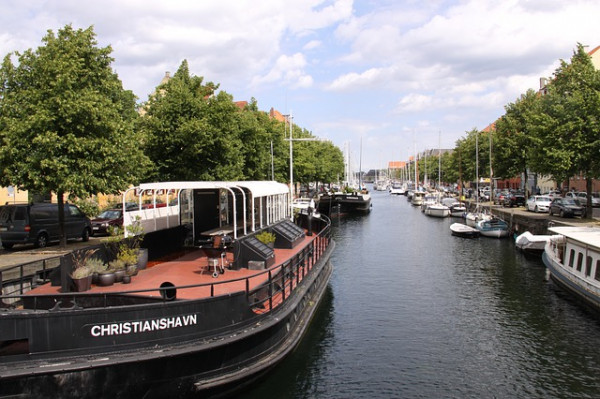 Bente Jønsson from Pixabay
Picturesque Christianshavn island is a place of alternative outlooks, outdoor cafes, and canals and cobbled streets. If you think there's a whiff of Amsterdam in the air here you'd be right, its canals are modelled on Amsterdam's, though it is very low-rise, with colourful, mis-matched housing. It's also home to Freetown Christiana, a bohemian section of the city that was taken over by hippies in the 70s, the impressive and modern Copenhagen Opera House, and the Church of Our Saviour, which has a golden spire known for the views it offers over all of Copenhagen. This diversity carries through to Christianshavn's foodie culture, it has three Michelin-starred restaurants, including famed noma, but also a fantastic food market known for its incredible street food. Christianshavn is central, and you can cross back to mainland Copenhagen via bridge, so it's not a challenge for sightseers. And it has a wonderfully romantic atmosphere come the evening.
Pros and Cons
Pros: atmospheric, historic, great street food markets, lively of an evening, central, water-side
Cons: varied neighbourhood on the island
Ideal For: foodies, visitors wanting to stay somewhere unusual, hipsters
Nørrebro and Nørreport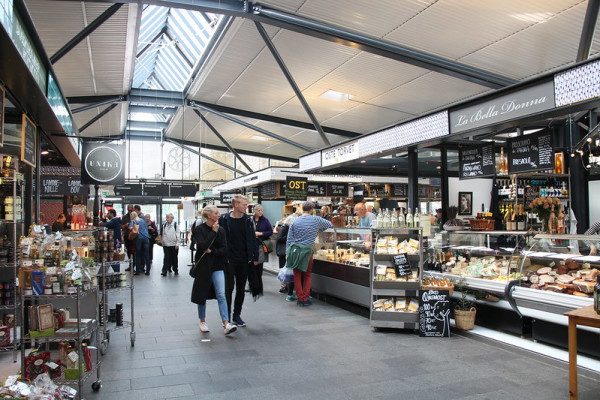 By Flickr user Bex Walton
Nørreport Station is the main transport hub for the area, though it's still part of Indre By, but if you walk out of the station and northeast down Fredriksborggade, and across Queen Louise's Bridge, you'll then be in Nørrebro, separated from the central part of Copenhagen by the lakes area. Nørrebro and Nørreport are known as being vibrant, colourful areas, great for food stalls and markets, plus cafes, bars and restaurants. Nørrebro is one of Copenhagen's most diverse neighbourhoods, great for international supermarkets, delis and independent coffee shops, but also for shopping more generally, and second-hand especially: head for Ravnsborggade if you're interested in real vintage and antiques. Nørrebro and Nørreport are also great neighbourhoods for art lovers, home to the National Gallery and the States Museum for Kunst, and numerous small independent galleries. This is also where you'll find the beautifully serene, but bijou Rosenborg Palace and its gardens, and Assistens Cemetery, where many famous Danes are buried.
Of an evening parts of Nørrebro get pretty lively, especially around the lakes and Sankt Hans Torv, which is known for its clubs.
Pros and Cons
Pros: colourful, atmospheric, diverse, great food markets, great shopping, great choice of bars and restaurants
Cons: busy, noisy
Ideal For: hipsters, foodies, visitors wanting to stay somewhere unusual, value-seekers
Østerbro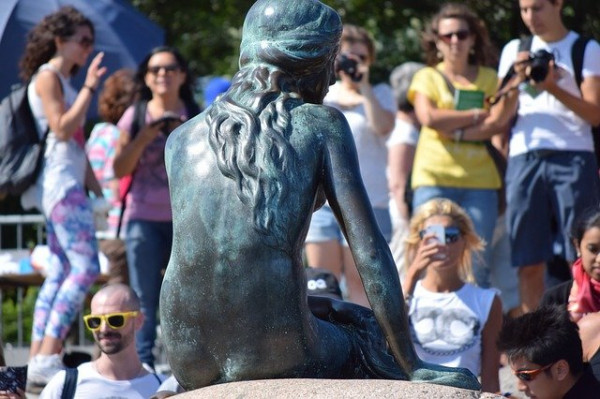 Paolo Ghedini from Pixabay
Østerbro is one of the least touristy parts of Copenhagen, a residential area just north of Indre By, with a great main street lined with excellent local brand boutiques, independent cafes and restaurants. In Copenhagen residential is still very charming, and there are cobbled roads, lots of trees and parks, elegant townhouses, purpose-built apartments in ornamental buildings, and mansions, some of which are today used as foreign embassies. One of the highlights of Østerbro is Fælledparken, a huge oasis of green known for its summer concerts, but most people find themselves in Østerbro inadvertently, having sought out the Little Mermaid statue. Østerbro is also home to the Frihedmuseet or Danish Resistance Museum, the yellow-bricked Nyboder district, and several 'B-list' art galleries and museums, which are B-list for their scale, not their exhibits.
Østerbro is on the S-train line, and in Zone 1 of the transport ticketing system, which means it's still close to the centre of town. You can also use the Green Line water busses to get from Nyhavn to parts of Østerbro.
Pros and Cons
Pros: green and leafy, peaceful, great dining and drinking options, water-side
Cons: residential, expensive
Ideal For: families, romantics, visitors wanting to stay somewhere unusual
Search the best hotels in Copenhagen