The 4 Best Hotels in Centro Seville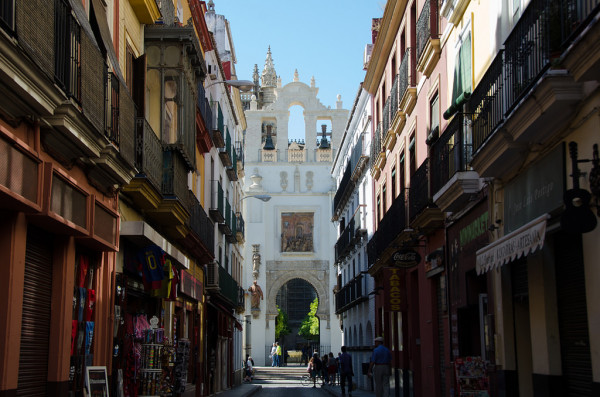 Flickr user Sandra Vallaure
Seville's Centro neighbourhood stretches between the Plaza Encarnacion and the Plaza Nueva, and its main attraction is its shopping, which is centred around Calles Sierpes, Cuna and Velazquez. This area also abounds with cafes and restaurants, to fuel the shoppers and provide vital space for flaneurs. And if you choose to stay in one of the 4 best hotels in Centro Seville, you're just to the south of the Metropol Parasol: the worlds largest wooden structure, but probably better known for its undulating wooden walkway which offers incredible views of Seville. And it's just to the north of the Ayuntamiento de Sevilla (Town Hall), and close to the cathedral, the Alcázar and the Archive of the Indies.
While you will find Mango and Zara etc. here, the shopping here goes far beyond that. This is the place for handmade shoes and bags, traditional and beautiful fans and intricately embroidered shawls, quirky Spanish art and one-off boutiques offering their own clothing lines.
The 4 Best Hotels in Centro Seville
The Best Hotels close to Seville Cathedral
The super-stylish EME Catedral Hotel has luxurious rooms, a spa, a Michelin-starred restaurant and wonderful views of Seville Cathedral from the rooftop.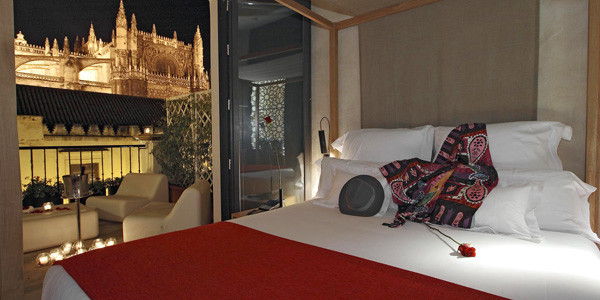 Smaller and simpler, the Alminar hotel is just across the quiet, pedestrianised way from the cathedral - we're talking 50 metres away. That does mean the cathedral views from the bedroom's balconies might be a touch detailed, but it's pretty amazing. The decor is minimalist and the rooms are large and well laid out.
Casa 1800 is a luxurious hotel with 33 rooms arranged around an elegant central courtyard. The decor is perfect - think opulent chandeliers, exposed stone and four-poster beds. You are in the vibrant heart of town with a rooftop terrace and pool offering spectacular views.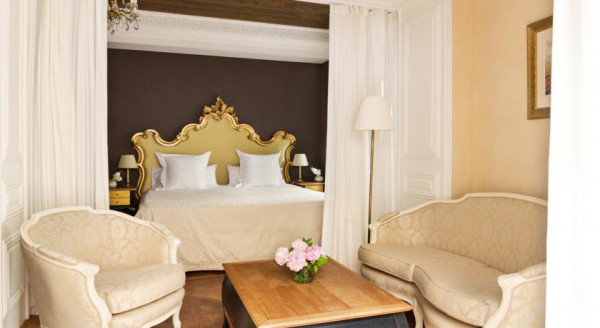 The Best Value Hotels in Centro Seville
For just under £100 per night, the Hotel Doña María is a well located townhouse hotel with 62 traditionally elegant rooms and suites - some suitable for families, just a five minute walk from the Alcázar of Seville. The hotel has an elegant sitting room, an exotic internal courtyard garden and a rooftop pool with cathedral views.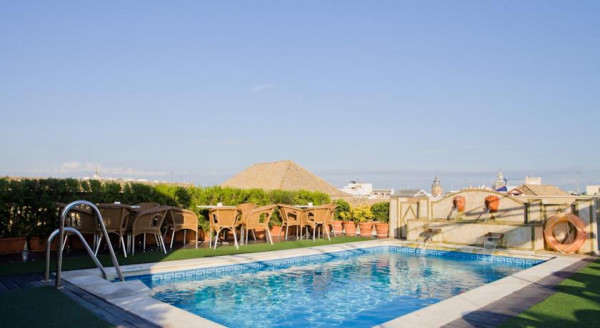 If you haven't found your idea of the best hotels in Centro Seville on our Guru's list or the 4 Best Hotels in Centro Seville you could:
The 4 Best Hotels in Centro Seville
posted Thursday, 11th April 2019