Top Tips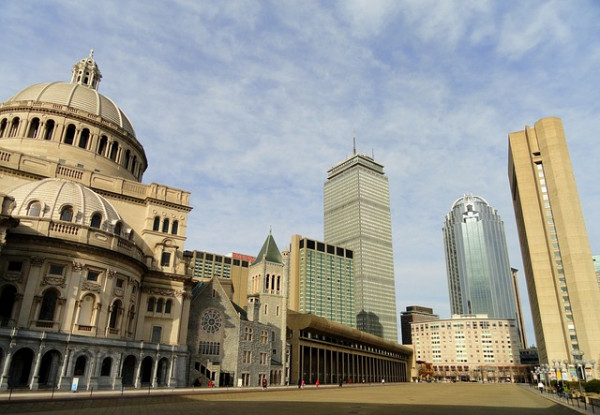 David Mark from Pixabay
The Hotel Guru guide to the best neighbourhoods in Boston for visitors is packed with useful tips and recommendations to help you choose where to stay in Boston for you, whether you're here for Boston's major historic sights, its elegant architecture, elegant culture, sporting buzz, great restaurants or live performances. Or, ideally, a combination of everything.
Neighbourhood Guide to Boston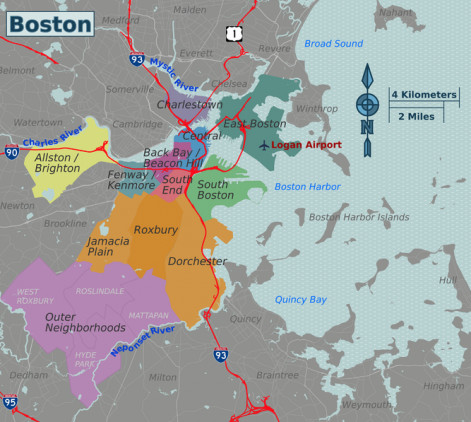 ButteBag, CC BY-SA 4.0
Since the 19th century Boston has been a cultural and artistic capital of the United States, known for its arts and architecture, libraries, museums, orchestras and theatres. But declaring Boston the 'Athens of America' misses out the city's status as the oldest in the United States, and its myriad of historic sites and sights; and it downplays Boston's cuisine, especially its seafood, which is world class, and its sporting prowess: many visitors come just for the Red Sox, the Patriots and the Celtics.
Some of Boston's most visited sites include the Museum of Fine Arts, known for its Monets and Japanese art, and ancient Greek, Roman and Egyptian art; the Harvard Museum of Natural History; the Institute of Contemporary Arts; the Museum of Science, the Bunker Hill Monument; the Boston Common and Public Garden, the oldest park in America, known for its swan boats; the New England Aquarium; and the Freedom Trail, a four kilometre walking trail which takes you around 16 historic Boston sites, including Paul Revere's House; and Paul Revere's House.
Boston is a great city to navigate on foot, with lots of historic buildings to come across, and plenty of green spaces and leafy streets. Many of the major tourist sites can be reached on foot, but the public transport system complements this with a subway system, trolley buses and bus service, run by one transit agency. The same agency also runs the water shuttles and commuter rail network, if you decide those would be useful.
Downtown Boston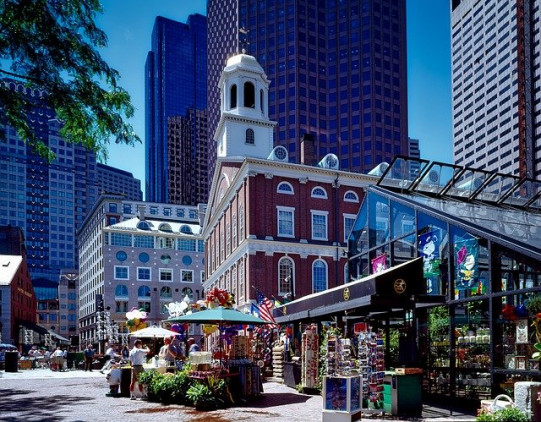 David Mark from Pixabay
Downtown Boston is where you'll find the greatest wealth of historic and cultural treasures in Boston. And many company headquarters as well. This neighbourhood attracts more visitors than it does residents, though there's plenty of charm to this European-looking city centre, with its pedestrianised precincts and elegant, considered architecture designed to impress. But there are a lot of hotels in the area, and the excellent public transport links mean that many workers commute into this heart, and hub, of town. When it comes to sights and major sites, Downtown, and the neighbourhoods neighbouring it, are where you'll find most of most bucket listers, including the Massachusetts State House and the Old State House, Boston Common and the Boston Public Gardens. One of the best ways to see the sights is to follow the Freedom Trail which winds round 16 of them on foot. Downtown Boston also hosts a number of excellent outdoor markets, including the Haymarket, Boston's oldest outdoor market, and the Quincy Market, which is one of Boston's largest. And you're only 20 minutes from the airport.
Pros and Cons
Pros: central, major sights, historic, incredible architecture, great range of accommodation, great bars and restaurants, excellent transport links
Cons: can be touristy
Ideal For: sight seers, families, first-time-visitors, on-foot-explorers, history buffs
Discover our recommended hotels in Downtown Boston.
Beacon Hill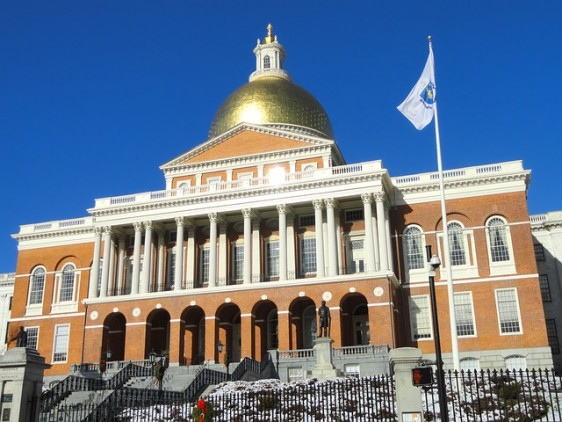 David Mark from Pixabay
Beacon Hill is part of the Downtown area, but a distinct neighbourhood in itself, one that very much typifies Boston, from its elegant retail and residential streets, to its green spaces which include the Boston Common, and landmarks which include the Massachusetts State House. The Beacon Hill neighbourhood is the exception to the rule about there not being a lot of residences in Downtown Boston, because this is where many of the city's members of Congress live, in gorgeous stately homes, with views over the State House, the Boston Athenaeum and the numerous impressive squares.
Pros and Cons
Pros: central, major sights, incredible architecture, historic sights, luxurious atmosphere, great restaurants
Cons: expensive
Ideal For: sight seers, treating yourself, romantics, history buffs
Click here for all our recommended hotels in Beacon Hill
West End and North End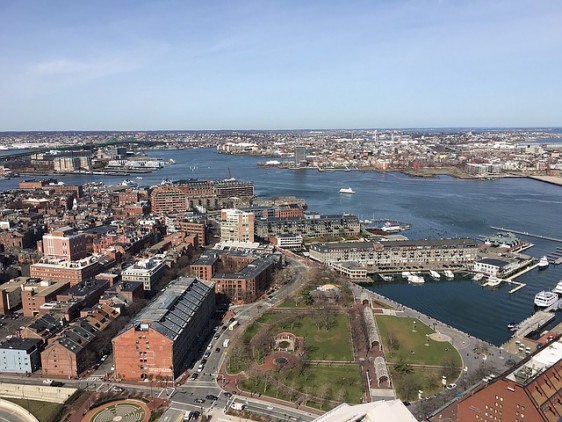 Judy Luca from Pixabay
They don't sound like they'd be neighbouring neighbourhoods, but Boston's West End and North End are. The West End has the Museum of Science and the New England Sports Museum, plenty of parks and newer high-rise condos, plus you're close to many of the sports stadiums. While the North End has the Paul Revere House, the Old North Church, the Quincy Market, the Copp's Hill Burying Ground, and a high street with a collection of flourishing Italian style delis and restaurants — which is why North End is sometimes called 'Little Italy'. These are the sort of neighbourhoods where people walk up and down the street buying groceries from all the different grocers, cheesemongers and bakers etc., rather than from a supermarket.
Pros and Cons
Pros: central, atmospheric, major sights, historic sights, market shopping, sports venues, excellent bars and restaurants, neighbourhood feel
Cons: not too much choice if you don't like Italian food?
Ideal For: history buffs, sight seers, cool cats, foodies, families
Chinatown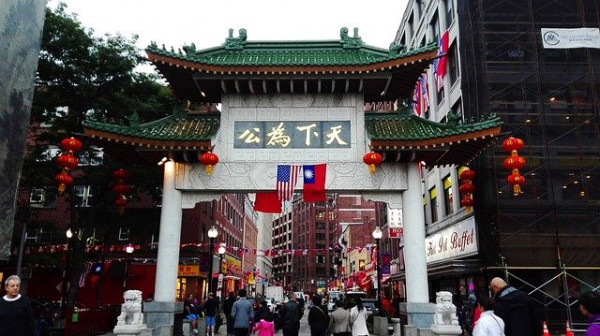 Aurore Duwez from Pixabay
Boston's Chinatown is the fourth largest Chinatown in the U.S., a neighbourhood originally built on landfill, though you'd never know it now, from the colourful architecture, lively shops and noisy, fragrant atmosphere. Boston's Chinatown neighbourhood is a place for all the senses, a great place to eat, and one of the best places in town to go out of an evening. Chinatown is right next to the Theater District, and the neighbourhood itself has an exponentially large range when it comes to music venues, bars and clubs, from jazz clubs, to hopping dance floors and Royale, New England's largest nightclub. And, as with other Chinatowns Boston's is also a great place for shopping and markets.
Pros and Cons
Pros: central, great food, lively nightlife, colourful atmosphere, great shopping
Cons: small and bustling
Ideal For: night-owls, party people, theatre goers, value seekers, sight seers, foodies
South Boston and the Boston Harbor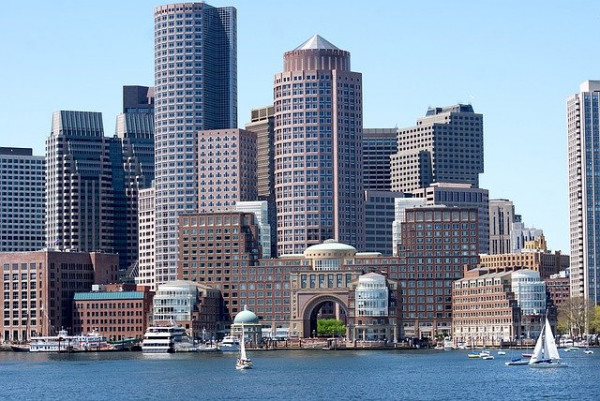 bobwright from Pixabay
South Boston is a large neighbourhood with mini neighbourhoods within it, including the seaport Boston Harbor, which is a rapidly developing waterside destination. Much of the development centres around the Institute of Contemporary Art, which has a whole little entertainment district clustered around it with hip restaurants and bars, but before that there were the Boston Tea Party Ships and Museum, the Children's Museum, Castle Island and Fort Independence and the Boston Harbor Islands National Park. South Boston, or Southie, is back from the waterfront, and the gentrification process is slower, but it is happening, especially around the John F Kennedy Presidential Museum and Library and the Commonwealth Museum.
Pros and Cons
Pros: hip, new development, waterfront, major sights, art galleries, lively nightlife
Cons: varied neighbourhoods
Ideal For: cool cats, nightlife owls, hipsters, art lovers, sight seers, value seekers, couples
Click here for all our recommended hotels in South Boston
Back Bay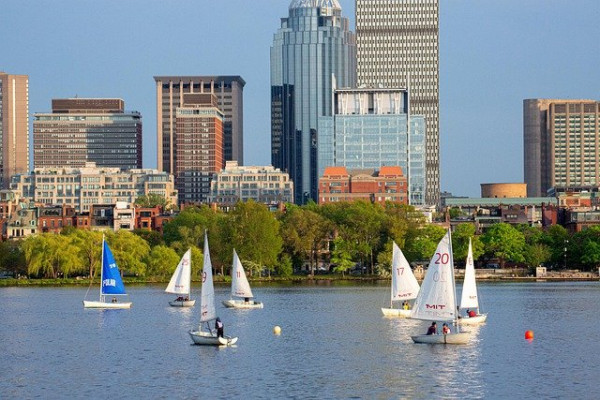 Jonathan Sachs from Pixabay
Back Bay is one of Boston's most elegant neighbourhoods, known for its fashionable windows, beautiful architecture, coolest cafes, and smart Victorian brownstones. This is the sort of place to people watch, and to be seen, to browse independent shops and boutiques — especially on Newbury Street — though you can also find plenty of high-end designers and high street fashion. Back Bay's restaurants are an appealing collection too. And it's central enough to list the Boston Public Library, Trinity Church and the Prudential Centre Observatory amongst its landmarks. From the Prudential you can see all Boston laid out below you. Back Bay is also very close to the Public Gardens, Boston Common and the Charles River.
Pros and Cons
Pros: central, elegant architecture, luxury shopping, excellent cafes and restaurants
Cons: expensive
Ideal For: sight seers, families, treating yourself, luxury lovers, romantics, shoppers
Click here for all our recommended hotels in Back Bay
South End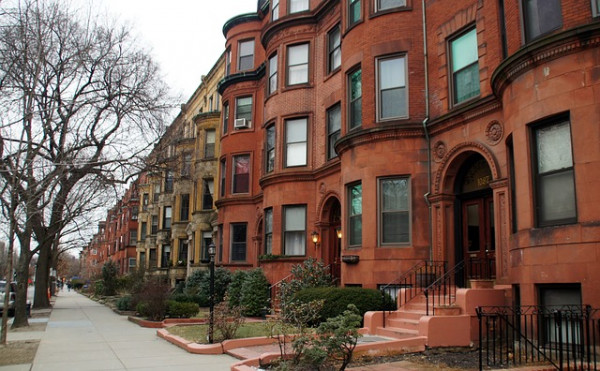 bryanucla from Pixabay
Slightly further out of centre, South End is a hip neighbourhood fast becoming one of the most desirable ones to live in in Boston. The charming rows of Victorian brownstone houses on leafy streets close to small-but-lovely parks and neighbourhood hubs of cafes and delis are certainly appealing, and there are plenty of chic restaurants, buzzy bars and independent boutiques. There are also a couple of art galleries and smaller museums. SoWa, is an artsy district within the neighbourhood, and where you'll find many of the best examples. SoWa also has the biggest local market in Boston. When it comes to eating out, the leafy streets of South End are known for their innovative approach, whatever the size or cuisine of the establishment. Plus, this is where you'll find Harriet Tubman's House.
Pros and Cons
Pros: central, hip, great theatre and nightlife, excellent cafes and restaurants, arts district, leafy parks
Cons: off-centre
Ideal For: hipsters, cool cats, theatre lovers, couples, families, art lovers
Click here to see all our hotel recommendations in South End
Fenway-Kenmore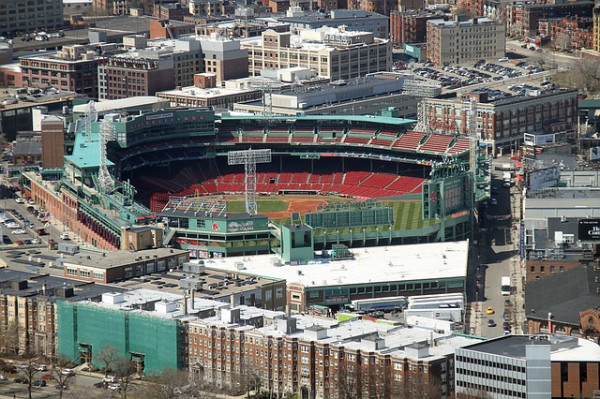 Monica Volpin from Pixabay
If you're interested in sport then Fenway and Kenmore might be familiar names to you, Fenway Park is the home of the Boston Red Sox. The Kenmore part of the name refers to the area around Kenmore Square, which is more of an arts hub than a sports one, home to the Boston Symphony Orchestra, the Museum of Fine Arts and the Isabella Stewart Gardner Museum. This is a great neighbourhood for shopping too, and very central. There are a number of local universities, which impacts the nightlife, and there's plenty of choice and a lively atmosphere.
Pros and Cons
Pros: central, sports grounds, cultural sights, great nightlife
Cons: busy on game days!
Ideal For: sports fans, art lovers, music lovers, romantics, families
Click here for our pick of the best hotels in Fenway-Kenmore
Jamaica Plain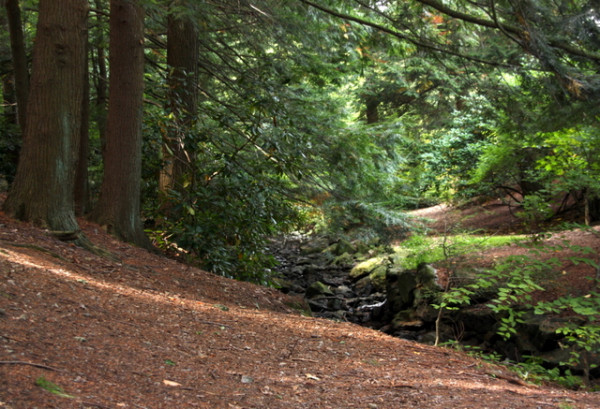 By Flickr user Bill Ilott
South of centre and off-centre, Jamaica Plain is a quiet, residential neighbourhood with its own forest and a collection of really charming cafes and restaurants. The forest is the Arnold Arboretum, which covers 280 woody, grassy acres. Jamaica Plain is also home to the Franklin Park Zoo. If you want to shop South Street has an excellent range.
Pros and Cons
Pros: quiet, leafy, residential, great cafes and restaurants, friendly atmosphere
Cons: off-centre
Ideal For: families, value seekers, explorers
Search the best hotels in Boston