✓ FREE cancellation on most rooms
✓ Save time, save money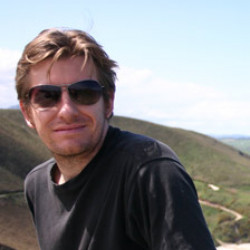 After reading English at Worcester University, Marcus travelled through Asia and Australia before completing a Postgraduate in Periodical Journalism at the London College of Communication in 1999. He worked as a staff writer for two travel websites before going freelance in 2001. He has since written travel features for a wide variety of UK papers, magazines and websites including The Guardian, The Sunday Telegraph, the Independent on Sunday, the London Evening Standard, the Sunday Times Travel Magazine, Wanderlust, Marie Claire, easyJet, Summit Hotels, Expedia.com and thisistravel.co.uk. He has also worked in radio and television. Subjects have ranged from extreme snowmobiling in Russia, where there is no translation for "it's a bit early for neat vodka, thanks", to surfing in Australia, where a dolphin nearly nibbled his toe. In 2006 he was the commissioning editor on BMI's inflight magazine Voyager and contributing editor on the Ryanair magazine. He lived in Madrid for six months in 2007 and he now specialises in the UK and short-haul and covers all genres, from five-star to sleeping under them.