The 12 Best Boutique Hotels in Capri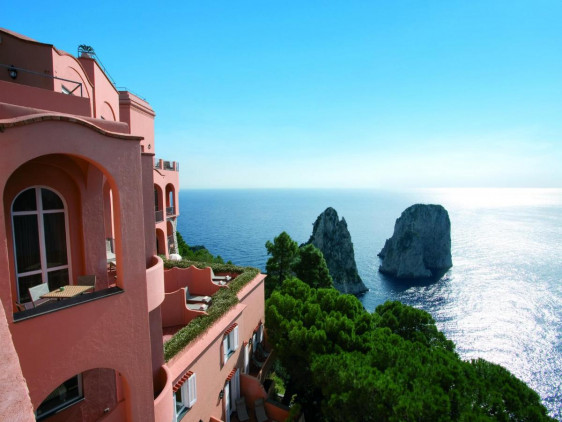 With a picturesque coastline, pretty villas, steep cliffs, and world-class restaurants it is hardly surprising that Capri is a haunt of the super-rich. However, it is accessible to all. Along with its many obvious lures, it also has some particularly good hotels — especially the ones set in grand traditional villas. Our hotel experts always favour a boutique property for their intimate feel, personalised service, unique design, and sense of place. With this in mind, our Hotel Gurus have compiled a collection of the best boutique hotels in Capri. Whether you want an atmospheric historic stay, a couples' escape, a five-star hotel or a boutique B&B there is plenty to choose from. So why not browse through our collection to start planning your next trip?
For a historic stay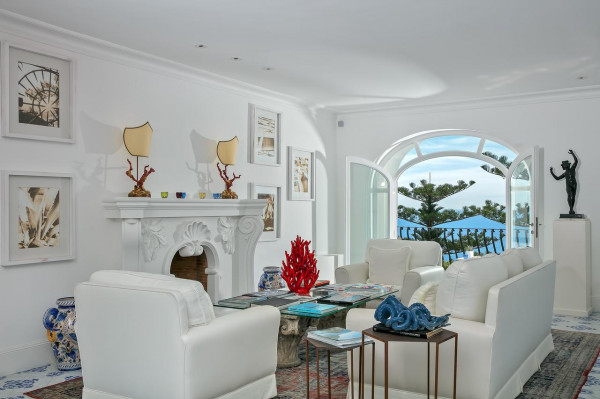 Casa Raiola is an elegant 18th-century building on Capri, brimming with original features and true Italian charm. The two apartments boast opulent rooms featuring heavy antique furniture, chintz fabrics and french doors leading onto the terrace. Pick this for an authentic stay.
Casa Mariantonia is set in tranquil Anacapri and is a picture-perfect pink villa that is one of the oldest hotels on the island. The accommodation blends classical style with modern amenities, whilst there's also a beautiful garden with a pool in which to relax with a book. The restaurant is noteworthy too. A lovely hideaway.
Hotel La Minerva is a charming 18-room hotel which has been in the same family for three generations. Built in typical island style, with sweeping arches, cross-vaulted ceilings and cheerful majolica-tiled floors. Spread over five gently terraced floors inching towards the sea — this is a classic Capri stay.
For couples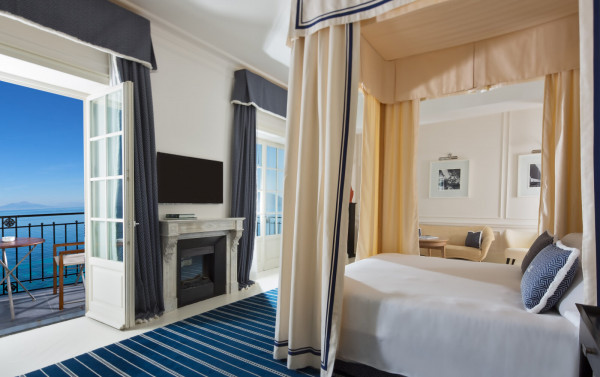 JK Place Capri boasts artistic elegance straight from the pages of a coffee table book. Just steps from the ocean this chic hotel offers unbeatable views from its terrace. Stunning rooms with balconies in maritime creams, whites and blues and a fantastic swimming pool area. Utterly divine and undeniably romantic.
Punta Tragara is a little gem of a hotel in a breathtaking location — high up on the island's edge with dramatic views of the Faraglioni limestone pinnacles. An oasis of calm with luxurious, elegant rooms, sublime food served on candlelit verandas, and two saltwater pools. A great choice for honeymooners.
For the beach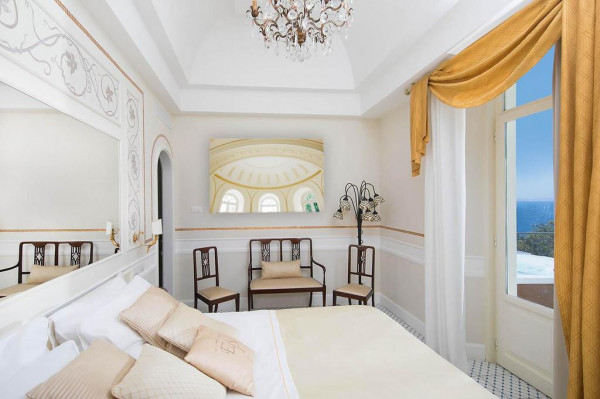 Art-Nouveau Excelsior Parco features eleven smart, typically Mediterranean rooms with spoiling sea views. Spend the day on the beach (a few minutes' walk away) before coming back to relax with a good book in the rooftop garden. A relaxing stay.
For luxury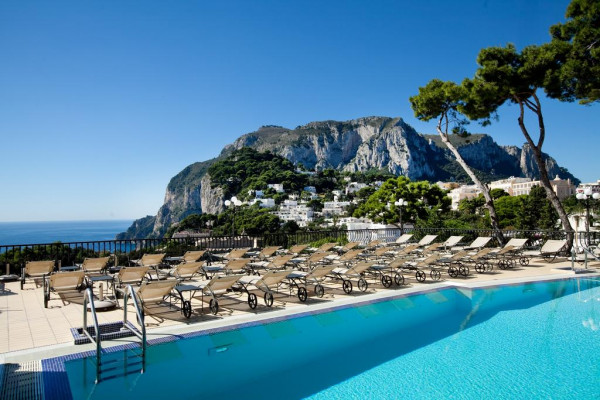 For a B&B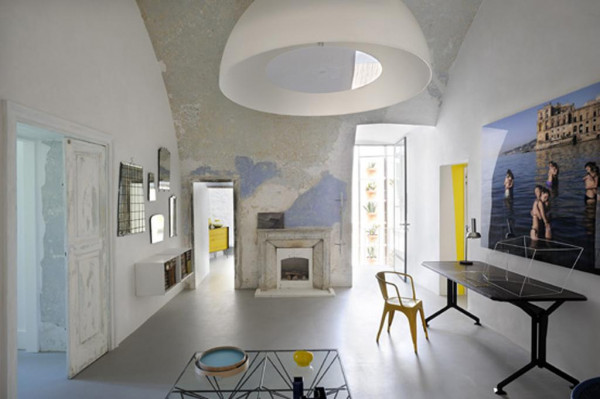 Caprisuite is a gorgeous boutique B&B with just two rooms in the old town of Anacapri. Minimalism at its best, there's nothing clinical here. Whitewashed walls and exposed stonework are offset by fading frescoes and flashes of limoncello yellow. A private spot for couples or a group of four.
Hotel La Canasta is an immaculately kept and personally run B&B with great attention to detail. Attractively furnished, expect whitewashed walls and tiled floors. Spotless rooms ooze unfussy elegance with wrought iron beds, colourful pictures, and smart fabrics. Complete with a pool — this is a well-priced hideaway.
Still not sure where to book?
posted Wednesday, 1st June 2022
Search the best hotels in Capri