The 10 Best Value Hotels in Florence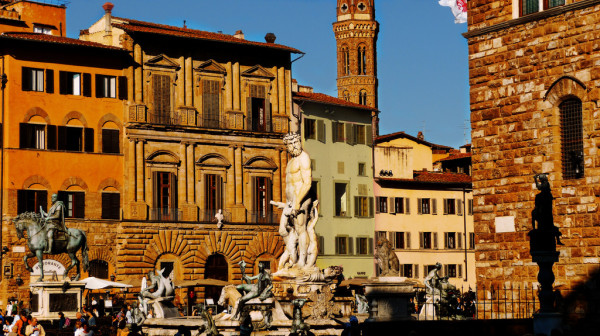 Flickr user Mariano Mantel
Historic, romantic, home of some of the world's greatest art museums and some exceptionally beautiful architecture, Florence is a truly unmissable destination. And despite its perennial appeal and popularity, it can actually be quite an affordable one. You can find the hotels on our Guru's list of the 10 best value hotels in Florence dotted all over the city, from the most beautiful piazzas, to spots right by the Arno, or Duomo-adjacent.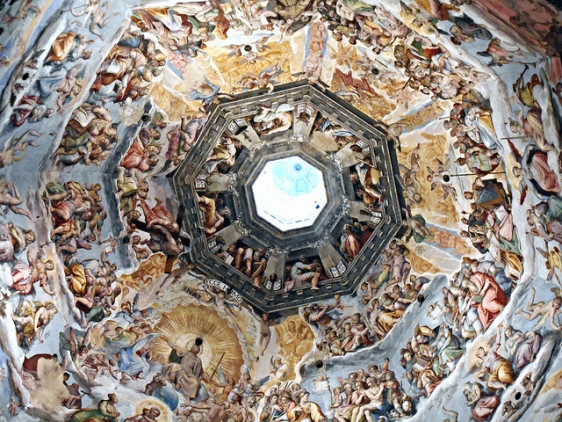 Karl via Flickr
In summer, when the city is awash with people marvelling at the views, there are still affordable options, but if you're looking for the very best deals from the best value hotels in Florence, then consider travelling outside peak season. You're likely to escape the heat, the crowds, and find yourself a very reasonable accommodation bill from the properties our Gurus are recommending as the 10 best value hotels in Florence.
The 10 Best Value Hotels in Florence
The Best Value Classic Hotels in Florence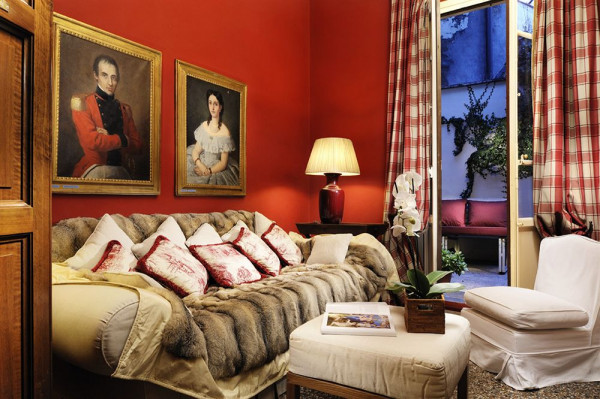 Just one minute from the Duomo, N4U offers a meeting of historic Florence with family friendliness and great value in a great location. This five room B&B has been converted from a thousand year old tower, and the result is a quirky, characterful collection of rooms with beautiful views and lovely original features.
Or try the Casa Howard, a chic and intimate B&B in an elegant Florentine palazzo with 13 individually decorated and themed rooms. The owners are a couple of textile designers, and their flair can be seen throughout the property. Doubles start from as little as €99 per night.
The Best Value Hotels in Florence for Couples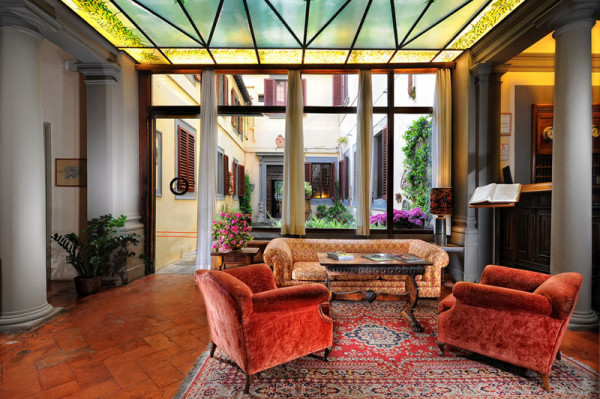 The Hotel Monna Lisa is a romantic Renaissance palace with beautiful period decor, original paintings and sculpture and lovely rooms. There's also a lovely garden and breakfast courtyard. Suites have private balconies. And the 45 rooms start from around €125 per night.
The Best Value City Break Hotels in Florence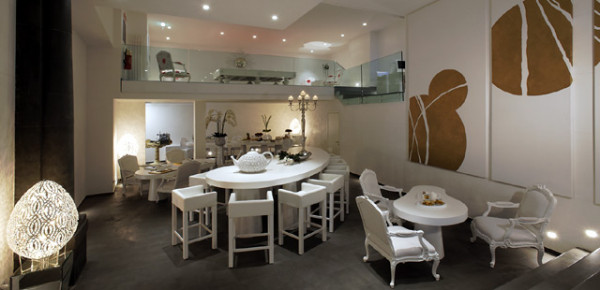 The Hotel Rosso 23 is a beautiful old building carefully renovated into a 45 room contemporary style hotel. The now modern rooms and living areas are in reds, blacks and greys and there's a lovely inner courtyard and breakfast room. A short walk from the Duomo. Room rates start from around €130 per night.
Or Hotel Home? a slick modern hotel within a traditional Renaissance shell. Expect white walls, wooden floors and a small gym, a hot tub, snack menu and stunning panoramic views from the terrace.
For another more modern option try Floroom, a four room B&B with white walls, black parquet floors, exposed wooden ceiling beams and splashes of modern art.
The Best Value Family Hotels in Florence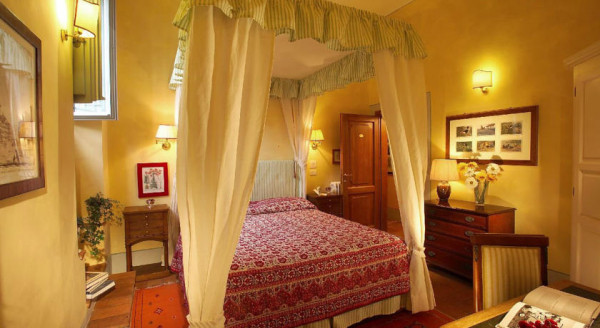 Antica Dimora Firenze is an owner run B&B with just six rooms, right by the Duomo. You get the best of Florence, including four-poster beds, decorative details and antiques, plus breakfast, and all from around €120 per night.
The Best Value Off-Centre Hotels in Florence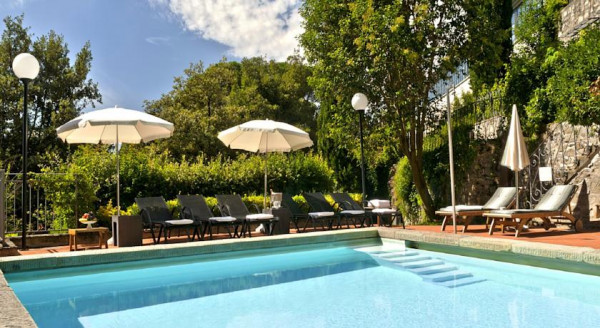 Villa Fiesole is a charming, traditional villa in the hills overlooking Florence. There are 32 rooms, all with parquet floors, and creamy, neutral decor, and a restaurant, terraces and a swimming pool. With a room rate which starts from €99 per night.
The Best Value Hotels in Florence for Luxury Lovers
Experiencing Florence in luxury doesn't have to come with a big price tag, and our Gurus have turned up several properties worth a recommendation (many of the properties already mentioned easily fit this category).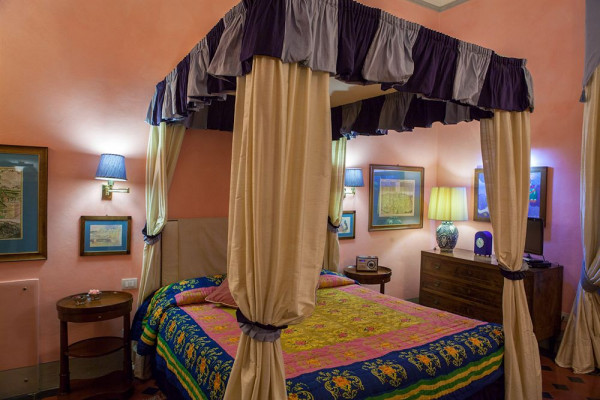 The Antica Dimora Johlea is a six room boutique hotel with romantic, eclectic decor, which includes canopied four poster beds and vintage treasures. It also has a roof terrace with panoramic views of the city, and the rooms start at less than €140 per night.
Still not sure which of our Guru's recommendations for the 10 best value hotels in Florence might be perfect for you?
The 10 Best Value Hotels in Florence
Romantic Break - With beautiful suites, charming terraces and plenty of sites within walking distance this is the perfect romantic hideaway.

Families - Large family rooms are available making this a great choice for those travelling with young children.

Value chic - With chic Italian design and rooms starting at just €80, this is a very reasonable stay.

Cooking classes - The hotel can organise Tuscan cooking classes by an expert chef, with genuine ingredients and traditional recipes.

Recommended by - I Escape

Casa Howard is a unique guesthouse in an elegant historical palace in the heart of Florence. Family-friendly base within easy reach of some of the best shops and restaurants. Each room is as unique as the guests. Centrally located and great value. The perfect alternative to a boutique hotel. See More

Check Availability

Value chic - Beautifully adorned rooms with silk fabrics and four poster beds, from just €90 per night B&B.

Views - Take your drink or coffee up to the roof terrace and enjoy spectacular city views.

Romantic Break - Stunning rooms and unbeatable views.

Sights nearby - Florence Botanical Gardens, Cathedral of Santa Maria del Fiore, San Lorenzo Church and Ponte Vecchio.

Recommended by - Sawdays, Michelin Travel

A neighbourhood guesthouse offering an authentic feel of Florentine life; ancient tiled floors and shuttered windows mix with brightly coloured soft furnishings. Plenty of thoughtful touches - books to borrow, free cakes and hot drinks all day - and with a knock-out roof terrace. Great value too. See More

Check Availability

Floroom

Florence

4 rooms from £104

Groups - With just four rooms, this is a great option for groups wanting to rent out a place in its entirety

City Style - Chic contemporary monochrome style set against the building's original features, a trendy stay

Sights nearby - Located just behind the Ponte Vecchio and Palazzo Pitti

Designer - Uniquely designed interiors.

Recommended by - Mr & Mrs Smith, I Escape, CN Traveller

Chic boutique B&B with just four bedrooms. White walls, black parquet floors, wooden beam ceilings and splashes of modern art. Perfectly located in the heart of the city this is a convenient city spot, and great value too. See More

Check Availability

Value chic - Perfect location, top service and comfortable rooms. From as little as €87 per night B&B.

Local exploring - Just ten minutes from the Duomo and the rest of Florence is easily accessible on foot.

Sights nearby - Next door to Renaissance Palazzo Pandolfini and gardens, just 10 mins walk from the Duomo.

Full of character

Recommended by - Sawdays

Charming hospitality welcomes guests to this stylish, owner-run B&B in a prime location near the Duomo. Four poster beds, antiques and decorative detailing is a delight to wake up to. Perfect for families or couples - a home away from home that won't break the bank. See More

Check Availability

Villa Fiesole

Florence

32 rooms from £86

Active Holiday - With cycling, hiking, and mountain biking opportunities abound, this is a great choice for an active break

Local exploring - Located on the hill of Fiesole, just five miles from Florence yet surrounded by beautiful countryside

Cooking classes - Take a cooking class at the hotel to learn how to make Tuscan dishes

Swimming Pool - Outdoor pool heated in September and October

A lovely traditional villa in the hills overlooking Florence. Traditional rooms with parquet floors, fireplaces, creamy hues, and private balconies. Restaurant, meeting room, terraces and swimming pool. Great value, very romantic. See More

Check Availability

N4U

Florence (Tuscany)

5 rooms from £95

Value chic - Affordable, centrally located, with beautiful city views, original domed brick ceilings, antique paintings and ceiling art.

Sights nearby - Just one minute from the Duomo, the sybol of Florence, and under ten minutes from Michelangelo's David.

House party feel - Be prepared to meet people.

Full of character

Centrally located family-friendly B&B in a historic tower over 1,000 years old. Art deco touches with eclectic antiques add character to the rooms. Breakfast is served in-room. This spacious, quirky B&B is great value and offers its own history with some large frescoed rooms. See More

Check Availability

Local exploring - Perfectly located 5 minutes from Florence Cathedral and Santa Maria Novella train station

Contemporary - Pick this property for simple modern style

Sights nearby - Within wallking distance of the Duomo, Uffizi and Ponte Vecchio

Views - Superior rooms all enjoy great views over the city

A noble building renovated in contemporary style. Modern bedrooms and living areas all in reds, blacks, and greys. Lovely inner courtyard and breakfast room. A great choice for those on a budget. See More

Check Availability

Traditional - Boasting original artworks, antiques, and sculptures, this converted palace is a nostalgic stay

Romantic Break - The opulance of this palace makes it an ideal choice for a romantic escape

Sights nearby - Situated in the heart of the city you can reach most major sights on foot

Local markets - Visit the San Lorenzo or Pulci markets

Utterly romantic Florentine palace. A Renaissance dwelling with the atmosphere of another age. Period decor, sculptures, and original paintings in beautiful rooms and suites with private balconies. Lovely garden and breakfast courtyard. An (art) lovers choice. See More

Check Availability

Hotel Home

Florence

39 rooms from £115

Sit-out Terrace - Enjoy panoramic views of the city's skyline from the roof terrace

City Style - Slick modern minimalism in a traditional Renaissance building

Sights nearby - Wander through the famed Baboli Gardens and admire the sculptures

Spa - In-room treatments on request

Recommended by - Michelin Travel

Slick modern minimalism set within traditional Renaissance architecture. All white rooms and suites with wooden floors and all the mod cons. Small gym, massages and a hot tub, Tuscan snack menu, and stunning panoramic views from the terrace. A lively little spot, refreshingly cool. See More

Check Availability
posted Wednesday, 26th June 2019
Search the best hotels in Florence