The 10 Best Hotels in the Hills of Florence
Spectacular, stimulating Florence is surrounded on three sides by hills, planted with olive groves and vineyards, and dotted with beautiful villas. During Florence's busiest, hottest months our Guru's recommendations for the best hotels in the hills of Florence offer respite from the heat and the crowds - especially those with their own pools and spas. From many you can see the city - from a shaded terrace - and it's quite common for them to offer a shuttle service into town and back, so you can still put in a whole day sightseeing.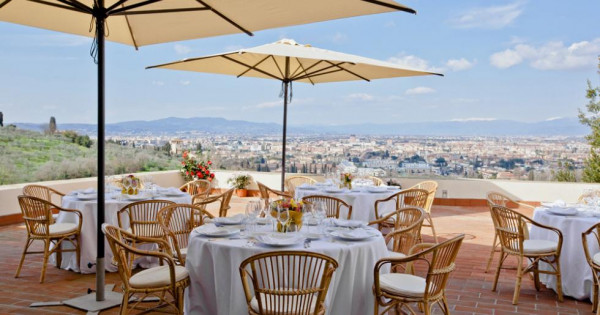 Some of our Guru's recommendations are so close to the Centro Storico that you can walk to the Duomo in little more than half an hour. Though with their gardens and orchards they feel as if they're deep in the Tuscan countryside.
The 10 Best Hotels in the Hills of Florence
The Best Hotels in the Hills of Florence for a Special Occasion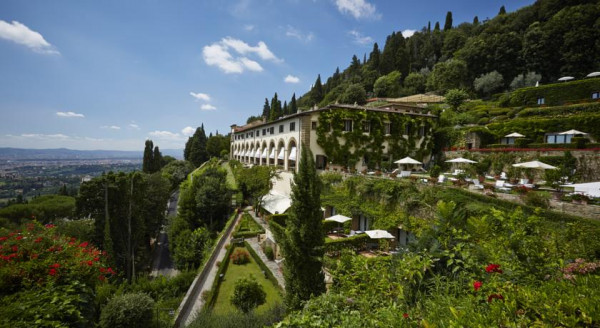 The Villa San Michele, with its Michelangelo facade, started life in the 15th Century as a monastery, but is now a luxurious 46 room boutique hotel. The wonderful decor has an old world elegance, there's a Michelin starred restaurant and the immaculate gardens offer views over Florence.
Il Salviatino is an extremely romantic, extremely luxurious 15th Century palazzo conversion. The 45 rooms and suites are lavish, with vaulted ceilings and oak floors and there's a spa, a choice of restaurants and some spectacular valley views.
Or, if you'd prefer your historic villa just five minutes drive from the centre of Florence, then the Villa Tolomei may be for you. It's a small five star hotel, set in 20 peaceful hectares of olive groves and vineyards, with wonderful gardens, a lovely pool and spa and a fantastic Tuscan restaurant.
Hotels with Spectacular Views of Florence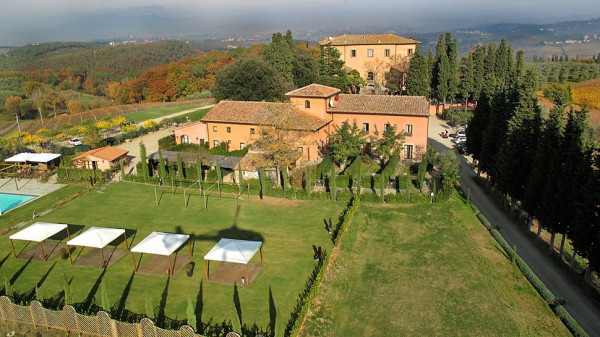 The Villa Mangiacane is a five star villa with a collection of 27 romantic rooms and suites. Some of the rooms have four-poster beds, fireplaces and mezzanine levels. All of them have huge bathtubs, butler service and stunning views over the vineyards and grounds of the villa. There's also a pampering spa a great restaurant.
Once a private home, the Torre di Bellosguardo is a beautiful villa which overlooks Florence from its hilltop position. If you appreciate palatial rooms with wonderful frescoed ceilings and four poster beds then this might be the place for you.
Retreat to the Hills of Florence!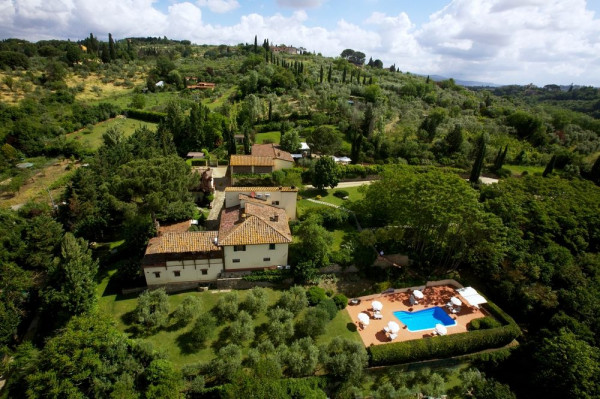 The Marignolle Relais & Charme is a private retreat surrounded by rolling Tuscan hills, but also only 15 minutes from central Florence. There are ten classically styled rooms with fine fabrics and antiques, plus a pool and beautiful gardens. There are wonderful walks all around and they run cooking classes for when you get bored of the culture in town!
The Best Value Hotels in the Hills of Florence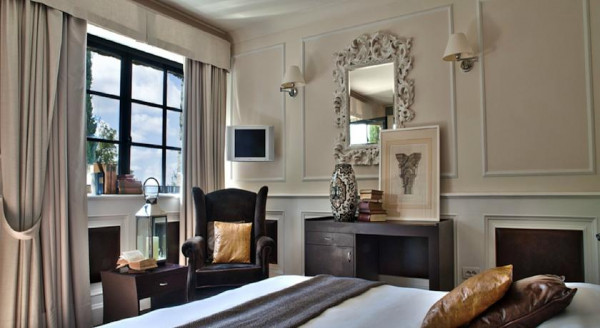 The Villa Fiesole is a charming, traditional villa in the hills overlooking Florence. There are 32 rooms, all with parquet floors, and creamy, neutral decor, plus a restaurant, terraces and a swimming pool. With a room rate which starts from €99 per night including breakfast.
If you haven't found your idea of the perfect place to stay in Florence on our Guru's list of the 10 best hotels in the Hills of Florence you could:
The 10 Best Hotels in the Hills of Florence
posted Wednesday, 26th June 2019
Search the best hotels in Florence