✓ Check Availability
✓ Book Online Now
A room with a view: the best B&Bs in Florence
Stroll any Florentine strada and you'll come across places to lay your head. Some are well advertised, but some of the grandest hotels and best B&Bs in Florence are hidden behind courtyards with tiny, inconspicuous entrances, so you may not even realise you're passing these exclusive homes-from-home. Tiny Florence, packed with cultural treasures, is awash with guest houses, hotels, villas and B&Bs of all shapes and sizes. But the more choice the harder the decision!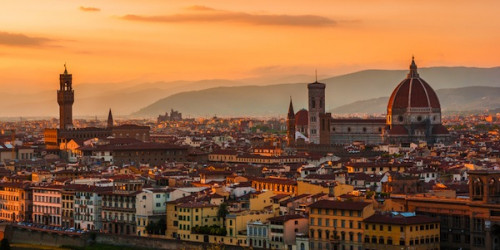 If you need access to a laundry, gym or onsite restaurant then you probably need to stay in a hotel, but if you don't then Florence is the perfect city to opt for B&B accommodation.
There are so many wonderful places to eat here, and the centre of town is so packed with things to do that you can't not find culinary, and other, treasures within a short walk from your bed. Staying in a B&B is also a great way to get personal recommendations.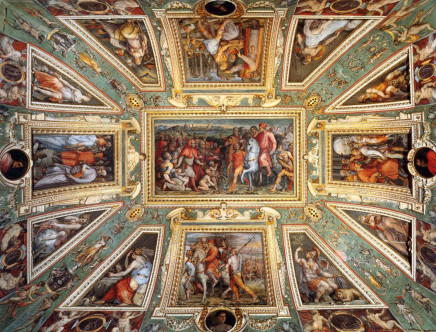 Some of the best B&Bs in Florence were once the city's great homes and mansions, and plenty of owners boast of charming 18th Century features - and they would know, as many properties have been in the same families since then!
The huge number of hotels and guest houses means that in the cooler, quieter months there are some excellent accommodation deals to be found. There's always something on here. A thousand and one events are packed in from late spring through early autumn - this is when there are outdoor events as well, but Florence is also a wonderful place to visit in December, January, February.
Our selection of the best B&Bs in Florence is not ordered in any form of preference, rather we have grouped them according to type or location.
Florentine Grandeur
Cradle of the Renaissance, Florence is one of the world's most beautiful cities, packed with wonderful art and architecture on a grand scale. Marble statues grace piazzas, ceilings and walls are fresco-covered and views are handsome and historic. And if you're here for Michelangelo, Botticelli and Leonardo da Vinci, then why not have the accommodation to match!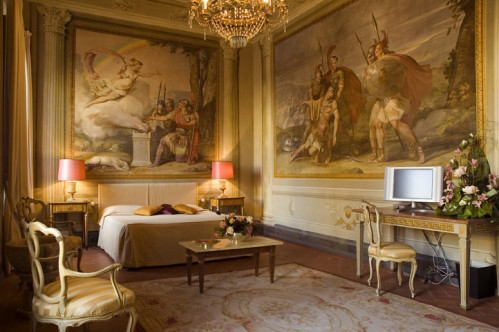 Traditional and affordable
It's not surprising that Florence, with her numerous charms, is one of the most expensive Italian destinations. But it doesn't have to be. B&Bs are often a more affordable accommodation option, but not all guest houses are created equal, so beware of the false economy so often found in Florence - sparsely furnished rooms, exaggerated locations and non-existent public spaces… And check out our tried and tested recommendations for some of the best B&Bs in Florence where style and comfort is also comfortably priced.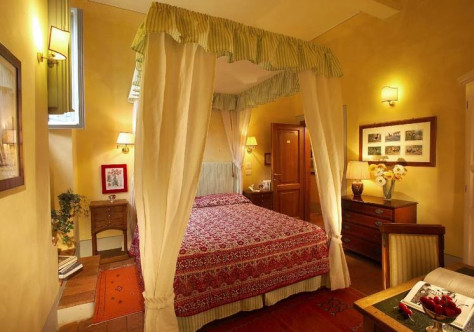 Florentine City Break
As well as historic art treasures, Florence has a rich modern cultural scene. This is a place to come to eat extremely well, to attend great classical music concerts or the opera, to see the latest art exhibitions - both old and contemporary and to live a little, or a lot. So Florence has long been the city break of choice for people whose taste runs to the artistic.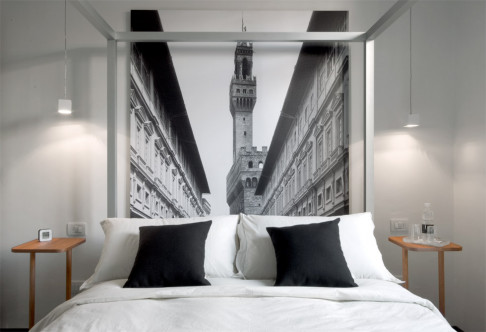 Tuscan Peace
Florence has a lovely rural-urban feel, so some of the villas on the outskirts of town feel like they're deep in the Tuscan countryside, while still being only about a 30minute stroll to the centre of town.
One of the best things about staying in one of the villas on the outskirts of Florence is that there's a chance you'll have a lovely view of Florence. There's also the benefit of being close to the vine-lined hills of Chianti.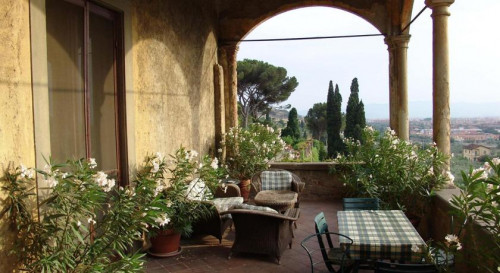 Nothing here that ticks all the right boxes? Then take a look at all our Florence recommendations.
posted Friday, 12th February 2010
comments powered by

Disqus
Search the best hotels in Florence