A room with a view: the best B&Bs in Florence
Stroll any Florentine strada and you'll come across places to lay your head. Some are well advertised, but some of the grandest hotels and best B&Bs in Florence are hidden behind courtyards with tiny, inconspicuous entrances, so you may not even realise you're passing these exclusive homes-from-home and some of the best villas in Florence.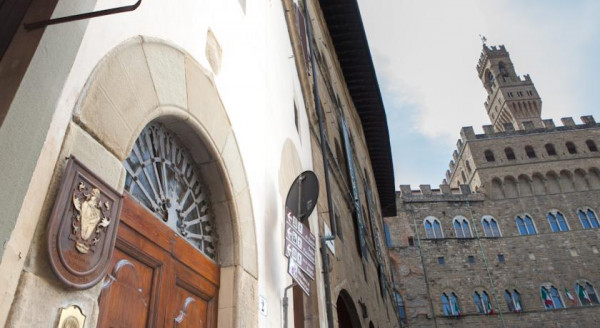 Tiny Florence, packed with cultural treasures, is awash with guest houses, hotels, villas and B&Bs of all shapes and sizes. But the more choice the harder the decision! If you need access to a laundry, gym or onsite restaurant then you probably need to stay in a hotel, but if you don't then pick confidently from our list of the 10 best B&Bs in Florence.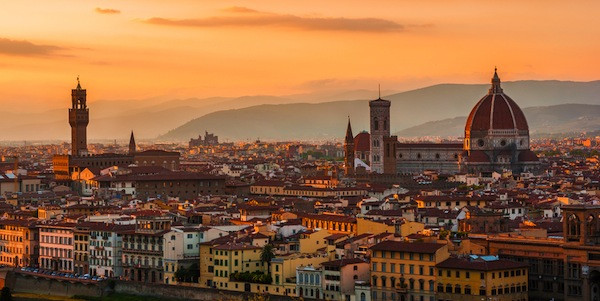 Some of the best B&Bs in Florence were once the city's great homes and mansions, and plenty of owners boast of charming 18th Century features - and they would know, as many properties have been in the same families since they were built.
The 10 Best B&Bs In Florence
The Best B&Bs In Florence for Florentine Grandeur
Cradle of the Renaissance, Florence is one of the world's most beautiful cities, packed with wonderful art and architecture on a grand scale. Marble statues grace piazzas, ceilings and walls are fresco-covered and views are handsome and historic. And if you're here for Michelangelo, Botticelli and Leonardo da Vinci, then why not have the accommodation to match and stay in one of the best villas in Florence.
If you want the best location there is then Residenza d'Epoca is one of the best B&Bs in Florence. On the upper floors of a private house on the edge of the Piazza della Signoria, there are few rooms with a better view than these ten. Traditional, unfussy decor focused on heritage and comfort, and an excellent breakfast make this a B&B you'll remember fondly.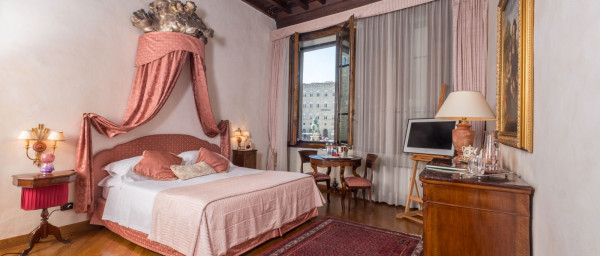 Palazzo Galletti has an enviable location, occupying the first floor of a mansion-with-a-view. Galletti has eleven rooms, nine of which have elegant, semi-contemporary decor and tiny terraces, and two of which are spectacular - vast, with wonderful frescos. The nine are a pleasant, comfortable place to stay with a beautiful view, the two suites make this one of the best B&Bs in Florence for people looking for something really special.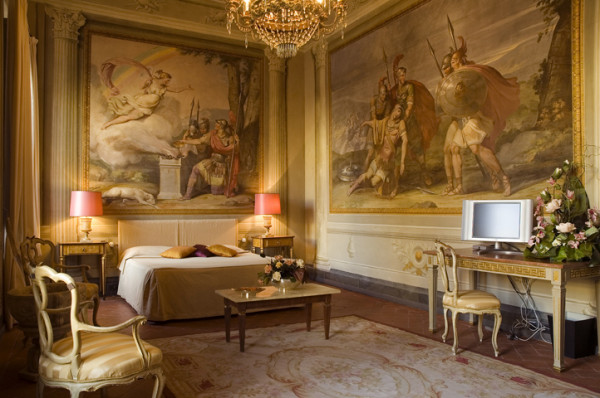 Built in 1517 to be used as a convent Loggiato dei Serviti is one of the most prestigious historic residences in Frolence. Add to this its views across the Piazza SS Annunciata to Brunelleschi's Ospendale deli Innocenti, the charming antiques, rich fabrics and parquet floors, and you have one of the best B&Bs in Florence if you're after class, character and original features.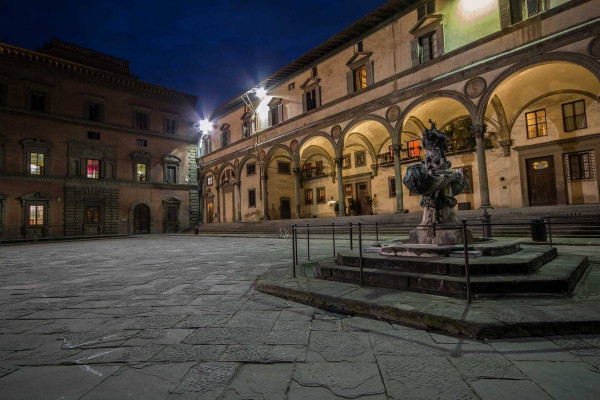 The Best Traditional B&Bs In Florence
It's not surprising that Florence, with her numerous charms, is one of the most expensive Italian destinations. But it doesn't have to be. B&Bs are often a more affordable accommodation option, but not all the best guest houses in Florence are created equal, so beware of the false economy - sparsely furnished rooms, exaggerated locations and non-existent public spaces… And check out our tried and tested recommendations for some of the best B&Bs in Florence where style and comfort is also comfortably priced.
Casa Howard has long been one of our favourite places to stay in Florence - it offers beautiful accommodation at superb prices. It's an intimate spot with just thirteen unique bedrooms and right in the centre of things too. Doubles from €112 per night including breakfast.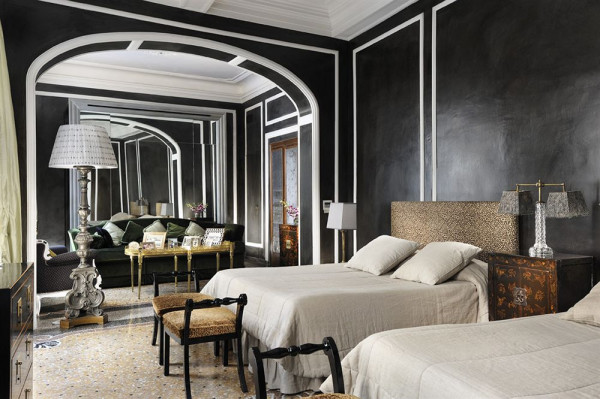 Charmingly traditional, only 10 minutes from the Duomo and starting at €120 per night, Antica Dimora Firenze is one of the best B&Bs in Florence if you're looking for good value. There are only six rooms in this delightfully chintz-tastic guest house, several have four poster beds and all are airy and fresh feeling.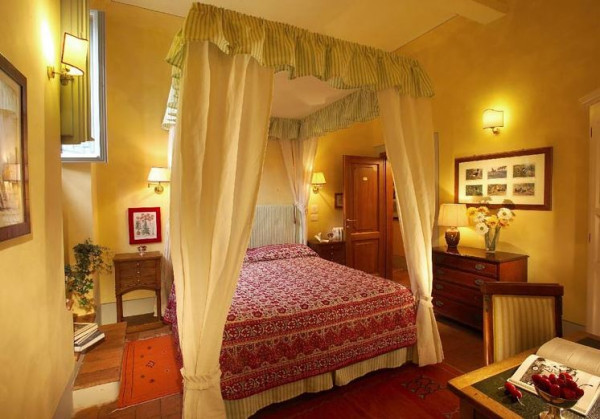 The Best B&Bs In Florence for a City Break
As well as historic art treasures, Florence has a rich modern cultural scene. This is a place to come to eat extremely well, to attend great classical music concerts or the opera, to see the latest art exhibitions - both old and contemporary and to live a little, or a lot. So Florence has long been the city break of choice for people whose taste runs to the artistic.
If you love the beauty of Florence's architecture, but prefer something more modern when it comes to your own space, Floroom is probably the one for you. The decor in these four rooms is monochrome, splashed with modern art. You're right in the heart of town, just behind the Ponte Vecchio.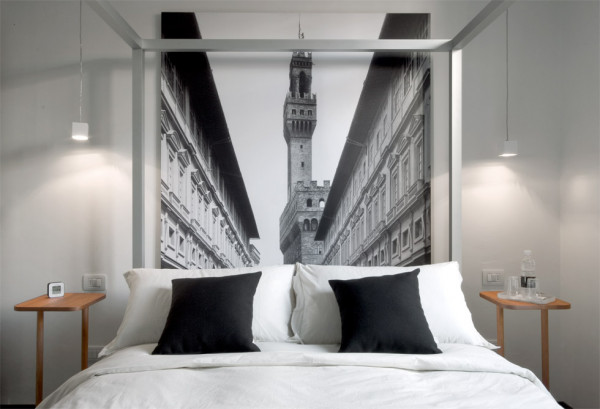 Le Stanze de Santa Croce is another B&B with more modern interiors. It's possible to book out Le Stanze de Santa Croce for your exclusive use - it has eight rooms. So this is also one of the best B&Bs in Florence for large groups.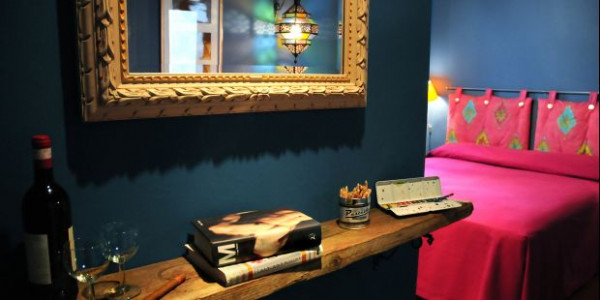 The Most Romantic B&Bs in Florence
Velona's Jungle has just four luxurious suites, all designed with a wildlife theme, but all different, and packed with fantastic animal prints, vintage furniture and objets d'art. The location is elegant and offers easy access to all the main sights, but it's also quite residential.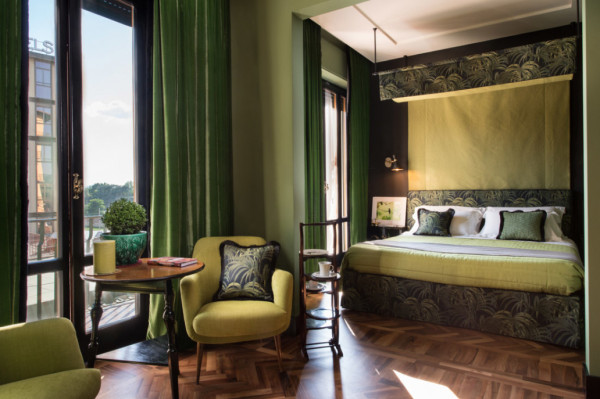 The Best B&Bs In Florence for Tuscan Peace
Florence has a lovely rural-urban feel, so some of the villas on the outskirts of town feel like they're deep in the Tuscan countryside, while still being only about a 30minute stroll to the centre of town. One of the best things about staying in one of the villas on the outskirts of Florence is that there's a chance you'll have a lovely view of Florence. There's also the benefit of being close to the vine-lined hills of Chianti.
Villa Antea is in the north of Florence, about 15 minutes from the centre of town, in a lovely, leafy old neighbourhood, shaded by lime and poplar trees. One of the best B&Bs in Florence if you want peace and quiet, Its six rooms are large, luxurious and traditional.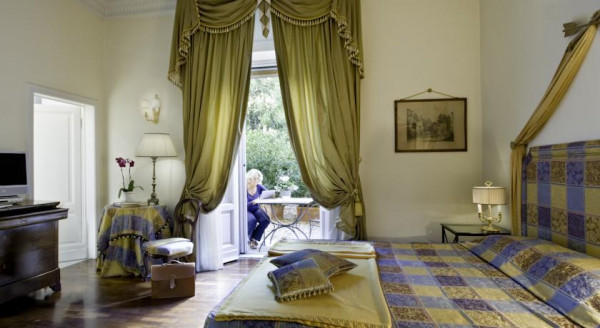 The Best Value B&Bs in Florence
The Residenza Sassetti is right in the ehart of Florence, ideal for sightseeing and browsing the bountiful choice of restaurants and bars. The five minimalist rooms are comfortable with tasteful artwork hanging on the walls and the sort of modern, stone bathroom most homes would be proud of. Rooms start from €99 per night.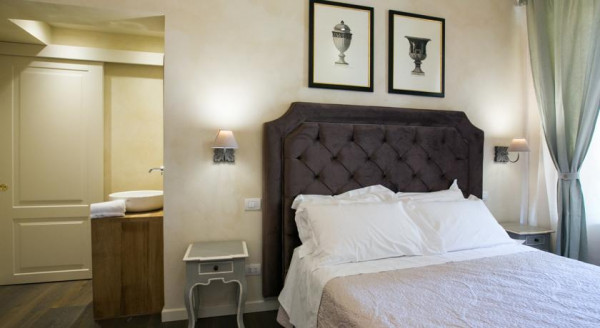 Still not sure which of our Guru's recommendations of the 10 best B&Bs in Florence might be perfect for you?
10 Best B&Bs in Florence
posted Wednesday, 26th June 2019
Search the best hotels in Florence