6 of the Best beach hotels on Ibiza
Ibiza may be primarily known for its clubbing scene but originally it was its laidback atmosphere and beautiful coastline that attracted visitors - particularly the hippy crowd. As well as decent, but popular, beaches around the well-known resorts of Ibiza Town, San Antonio, Playa d'en Bossa, Cala de San Vincent or Portinatx (the latter slightly less frenetic in high season than the others) and Santa Eulalia, you'll find - if you're prepared to explore - scores of golden-white beaches and hidden coves. These are perfect for just idling on - often listening to some lazy Balearic beats in the background - or for snorkelling, watersports and, in some cases, diving. Use our guide to the best beach hotels on Ibiza and start planning your holiday now!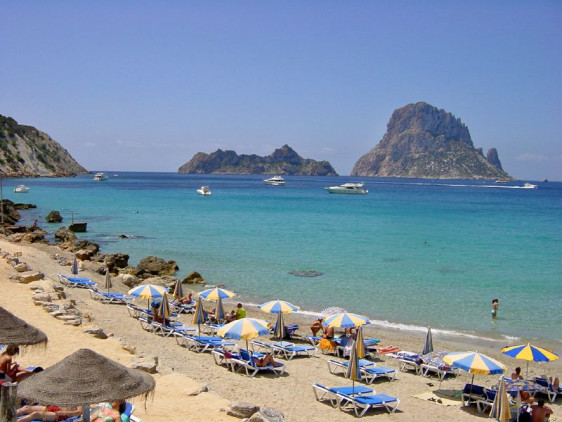 Flickr user Xavi
In the south and south-west, Cala Jondal and Cala d'Hort are fine, relaxed beaches, good for families, snorkelling and pedalos. For a bit of surfing action, try Aigues Blanques on the east coast.
Two beautiful beaches, worth the effort of reaching, are Cala d'en Serra, near Portinatx, and Cala Salada, north of San Antonio on the west coast, the latter with cliffs and pine-clad hills protecting its sandy bay. Great for sunsets.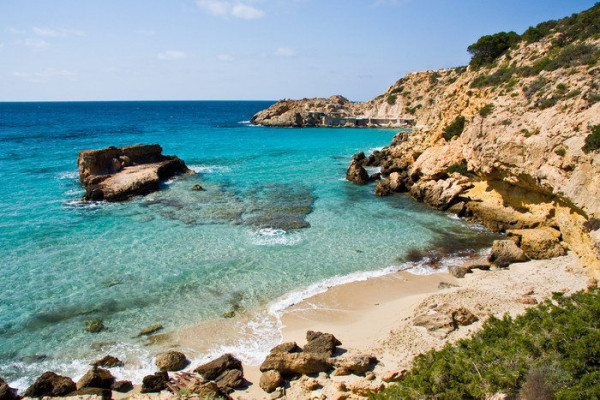 Flickr user Rafael
But the best beach is a boat-trip away on Formentera, the large island just south of Ibiza. Head for Playa Mitjorn, with its long beach of white sands and beautiful snorkelling in the clear seas.
While some of the finest beaches may take a bit of effort to reach, there are plenty of others that are strolling distance if you choose to stay in one of Ibiza's best beach hotels.
6 of the Best beach hotels on Ibiza
For good Value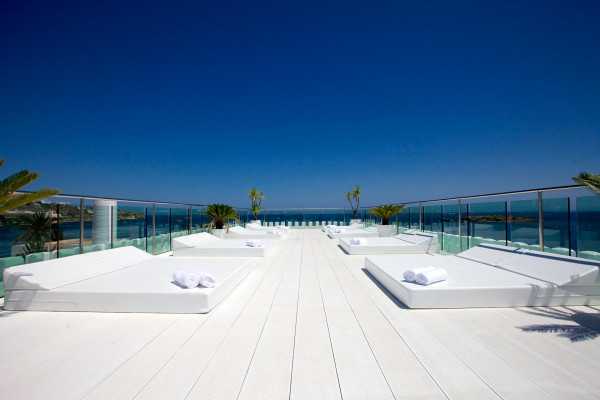 With its blinding-white colours and art-deco styling, Es Vive makes a stylish as well as good-value hotel overlooking the sea in Ibiza Town. There's a stunning roof terrace, plus evening DJs by the large pool.
Although tucked away in woods in the north of the island, Cas Pla is strolling distance from the beach. Rooms are cool in cream with wooden floors, plus there's a large pool and gardens.
With cliff walks starting directly from the hotel, Can Pujolet has a stunning location overlooking the seas and beaches on the north-west coast. This handsome, laidback agroturismo offers airy, beamed rooms - some self-catering - and a lovely pool.
For luxury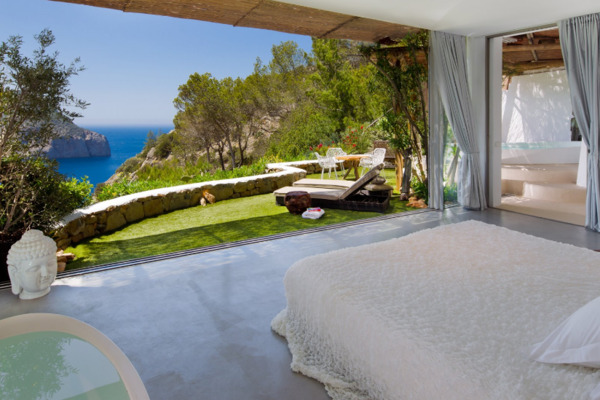 There are more spectacular cliff-top views, as well as plenty of watersports, at the stylish Hotel Hacienda Na Xamena. Rooms - most have sea-views - are white-on-white chic with beautiful natural-wood furniture, while infinity pools tumble down the cliffs to the sea. There's a spa, too.
With fabulous views over Ibiza Town and close to beaches, Hotel Ocean Drive has a cool, Miami design with modern art-deco styling and sleek chrome and leather. The rooftop bar is the place to be seen.
Also in Ibiza Town, but a little further back, La Torre del Canonigo - as its name implies - was originally a medieval tower built on the town's Roman acropolis. The views are stunning and the rooms are Ibiza-cool in white with terracotta floors, the best with private terraces.
Whether you want to be close to the island's action or tucked away from the crowds, our hand-picked selection of the best beach hotels on Ibiza lets you choose. Nothing here that suits? Then check out all our Ibiza recommendations or contact a friendly guru for advice.
posted Monday, 30th March 2020