The Best Hotels near the Maritime Museum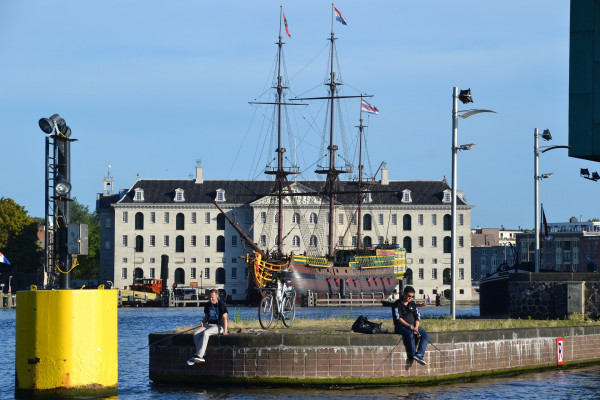 Image by Janneke Nijenhaus fro
The replica sailing ship Amsterdam is the key attraction at the Maritime Museum (Het Scheepvaartmuseum) – a fascinating monument to the golden age of the Dutch maritime empire. Many of the best hotels near the Maritime Museum are in the Jewish Quarter and Plantage neighbourhood or on the Waterfront. On board Amsterdam, visitors can experience activities ranging from clambering below decks to firing the cannon or helping hoist cargo. Inside the three wings of the Museum building – once Amsterdam's royal arsenal – high-tech exhibits bring seafaring history to life. An amazing collection of beautifully detailed ship models and fascinating antiquarian charts and globes is another eye-opener, and the majestic location on an artificial island in the harbour is picturesque. More of the best hotels near the Maritime Museum can be found in the rejuvenated Eastern Docklands neighbourhood, beside the IJ.
FOR A WATERSIDE STAY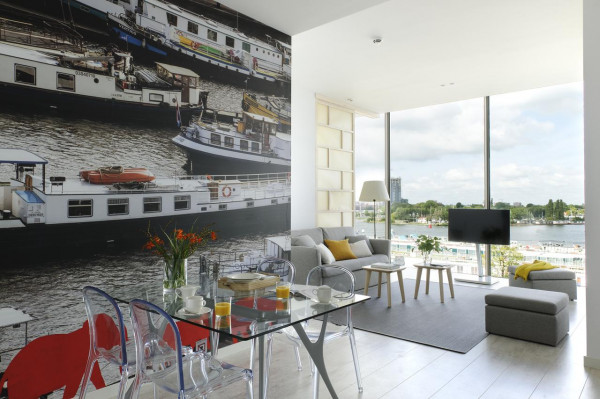 A bike ride away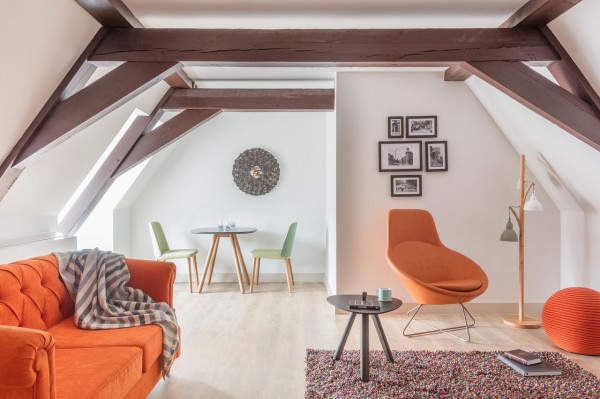 Smart self-catering suites and leafy surroundings make The Wittenberg a super base for families visiting the Maritime Museum. Ride there on one of the hotel's own bikes.
Still not sure? Widen the net to include all our Amsterdam recommendations, or contact one of our gurus for advice.
Local exploring - Located in a prime, central location in Amsterdam, these apartments make a great base for local exploring

Families - These self-catering apartments are great for families travelling with children

City Style - With chic, designer interiors, this hotel has lots of contemporary city style

Sights nearby - Visit the Basilica of St. Nicholas in Amsterdam's old town, a short distance from the hotel

This hotel offers luxury suites in the centre of Amsterdam, close to Amsterdam Centraal. Apartments have custom layouts and designer interiors with large windows and ample living space; book the penthouse suite for fantastic river views. Book a free breakfast kit online; a chic and modern city stay. See More

Check Availability

The Wittenberg

1018 VL Amsterdam

115 rooms from £187

Groups - With the option of two or three bedroom apartments complete with living areas and kitchens, these are ideal for a group getaway

Local exploring - The apartment style living is ideal for more independent travellers, and it's well located to easily access the famous sights

Chic - Enjoy the best of both worlds with your very own 18th century Amsterdam apartment (with very chic modern interiors)

Sights nearby - Head to the nearby Hortus Botanicus just across the canal, the world's oldest botanic garden

Historic accommodation in a peaceful, leafy central area consisting of chic self-catering apartments, ideal for independent travellers. The decor is simple and fresh, with a muted palette of greys and creams and hip statement pieces. A stylish home-away-from-home. See More

Check Availability
posted Tuesday, 12th July 2022