6 of the Best Hotels near Dam Square
The Dam is the heart of the historic centre. The epicentre of Amsterdam's busiest tourist neighbourhood, it's where most visitors start exploring the city. You'll find many of the best hotels near the Dam in Amsterdam Centrum and the adjoining Oude Zijde (de Wallen) neighbourhood.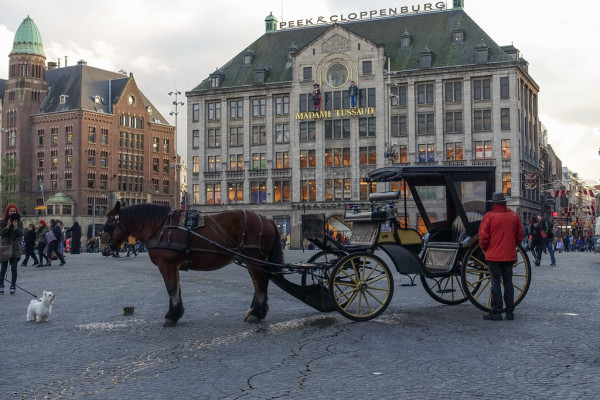 Flickr user Salon NYC
There's nothing left of the 12th-century stronghold built by Gijsbrecht van Amstel, the city's founder, but the Nationaal Monument marks the spot where his castle stood. Erected in 1956, the 22-metre column commemorates Dutch victims of the Nazi occupation during World War II.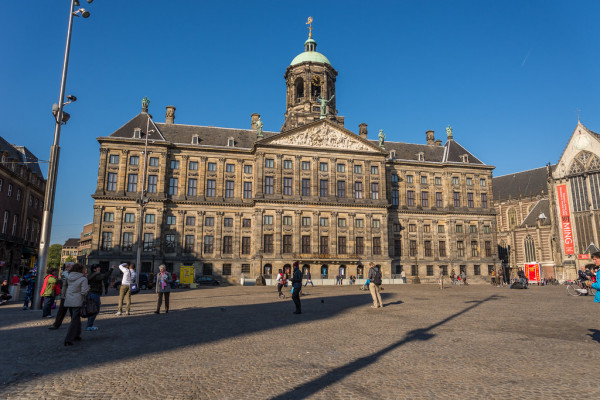 Flickr user Paul Cagnon
On the west side of the square stands the grand Koninklijk Paleis. This opulent Baroque pile, built at the height of the Dutch Republic's 'Golden Age' as the city's town hall, became a royal palace when Napoleon Bonaparte made his younger brother Louis, King of the Netherlands in 1808. It's been a seat of the Dutch monarchy since 1814, when both Louis and his big brother lost their thrones. Inside, it's magnificent, with florid marble halls and a fine sculpture collection.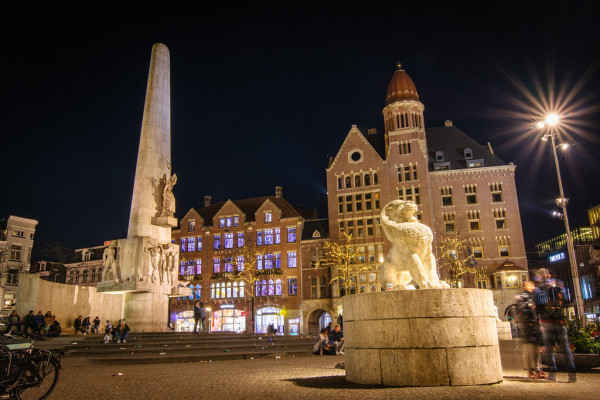 Flickr user Viv Lynch
The Dam is a favourite venue for street performers and 'living statues' who impersonate historical figures and fantasy characters – for some loose change, you can take a selfie with Rembrandt, Gandalf, or Napoleon. More of the best hotels near the Dam await in the Negen Straatjes – a chic enclave west of the historic centre.
The best hotels near the Dam
FOR A CENTRAL BASE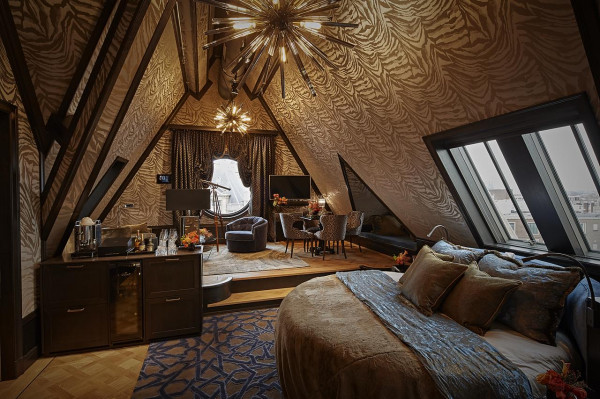 Amsterdam hotels don't come any more central than Hotel Twenty Seven. Right on the Dam, this posh hotel has opulent suites and an intimate cocktail bar.
At hip and centrally-sited Hotel V Nesplein dark wood floors and beautiful bathrooms accentuate slick modernist rooms. The restaurant bustles, and the bar hosts live music.
FOR LUXURY AND FINE DINING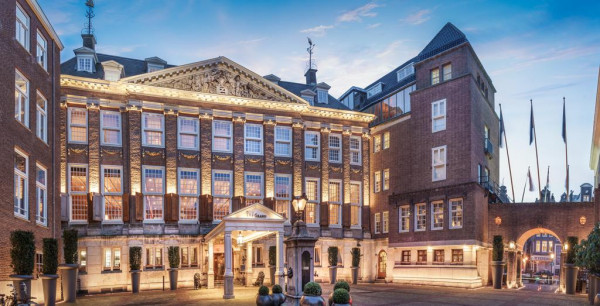 Sofitel Legend Amsterdam The Grand offers a lavish spa where you can unwind after a day's sightseeing before dining in the Michelin-starred restaurant. Suites have butler service for that extra touch of class.
Hotel de l'Europe combines Michelin-acclaimed cuisine with luxurious rooms and facilities including one of central Amsterdam's few hotel pools.
FOR CANAL-SIDE CHIC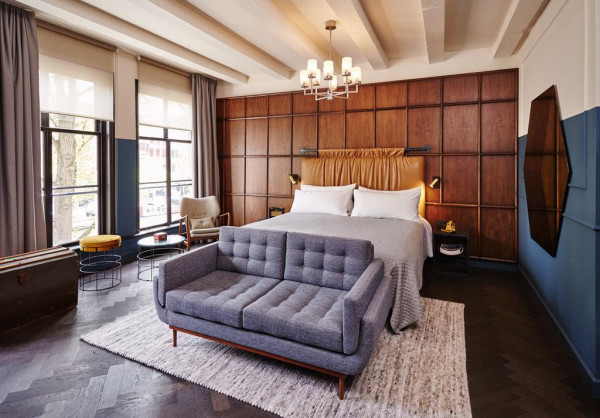 The Hoxton is one of the most achingly cool hotels in Amsterdam. In the Negen Straatjes district, a ten-minute walk from the Dam.
Hotel Estherea is a charmer on the inner shore of the Singel. Luxury suites, vibrant colour schemes and a tempting bar.
Still not sure? Check out all our Amsterdam recommendations, or contact a friendly guru for advice.
posted Tuesday, 12th July 2022