20 Great Value London Hotels - Cheap and Chic!
It's not too difficult to find cheap accommodation in London. There are numerous conveniently located chain hotels, and Earls Court, Bayswater and Pimlico are awash with old hotels and hostels with reasonable prices - along with candlewick bedspreads and swirly carpets… But finding cheap and chic is more of a challenge. To uncover our recommendations for 20 great value London hotels that are cheap and chic our Gurus have really sifted though our hotel knowledge looking for the best value B&Bs in London, the best value hotels in London's suburbs and some affordable London boutique hotels. And we hope you'll be pleasantly surprised with what's on the list.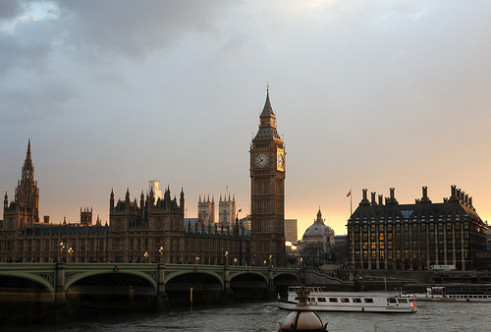 Great value design hotels with vibrant colours, compact designs and cutting edge technology have become popular in other European capitals, but there aren't so many in London. What London is beginning to have are 'no frills' options, which have cut out the frills you don't really care about but have kept the ones you do - like free wifi, comfortably sized rooms and bathrooms, top quality beds and plasma screens. Chic budget hotels in London can also be found if you venture a bit further away from the centre of town. There's an excellent public transport system, so you don't really need to stay within walking distance of the British Museum or South Kensington.
The 20 great value London hotels listed here aren't in order of preference or price, but are grouped with similar hotels.
20 Great Value London Hotels - Cheap and Chic!
Cool London Hotels
Head away from the parts of town most tourists know about, to the fresh and arty areas where all the cool kids hang out and you can find some great chic budget hotels in London. Hoxton, Shoreditch, Bethnal Green and even tech-central, Clerkenwell, are sprouting accommodation options, and many of them are in line with the funky feel of the areas.
The Hoxton Hotel uses the same pricing model as Easyjet - the earlier you book the less you pay - and prices start from just £99 per night. The similarity to the airline stops there, The Hoxton Hotel definitely has designer frills. This is a purpose built, modern building with all the stylish comforts you can imagine. The huge ground floor has a shop, sitting room, bar, restaurant, internet cafe, two blazing fires, and of course, the reception. So it gets used by locals as well as visitors, creating a buzzy atmosphere.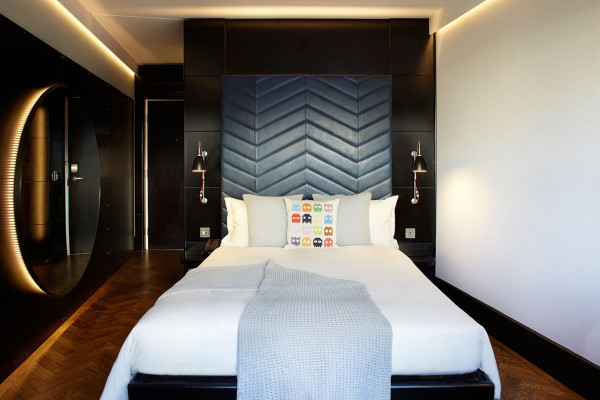 Town Hall is Bethnal Green's stark, Edwardian municipal Town Hall, turned cool design hotel with a heart. There are 98 rooms, some of which have their own kitchens. Though there's also an acclaimed modern restaurant. They've added a pool and spa in a glass top floor. But they've kept the tea lady, who now delivers cocktails to the rooms between six and eight.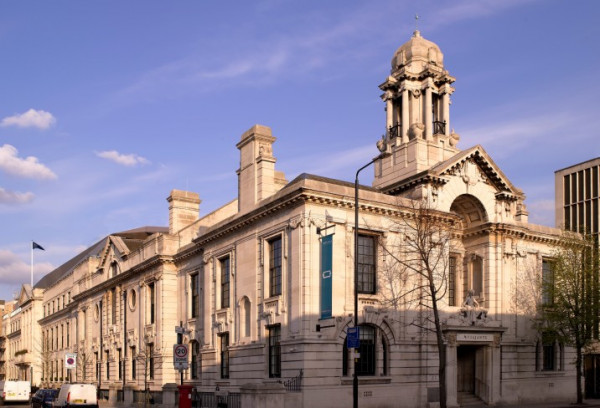 Great Value Central London Hotels
Trendy, arty, fun luxury brand citizenM's London branches, citizenM Bankside, citizenM Shoreditch and citizenM Tower of London, easily make the list of the best chic budget hotels in London, with prices starting at around £99 per night. In all three living spaces are large and beautifully designed, and sleeping spaces are small but with every comfort. As well as the in-room-tablets which you can use to control everything - from the lighting to the temperature, all citizenMs have powerful rain showers, large beds with luxury linens, free wifi and free movies on demand and lots of modern art on display.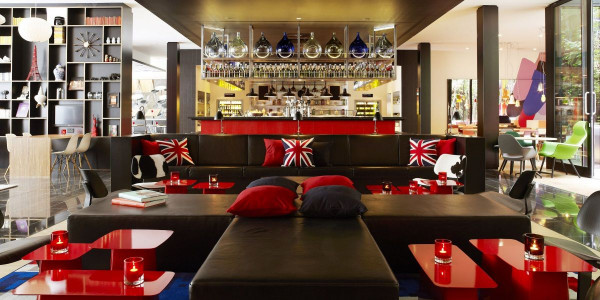 Qbic London is the newest addition to the cool budget hotel gang. Here you'll find super comfy beds and minimalist furnishings all within spitting distance of Brick Lane. And the best bit? Rooms start from just £69 per night!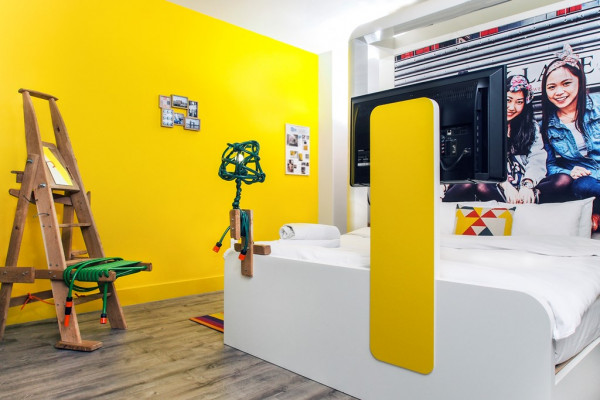 London's Best Value Boutique Hotels
While choosing a slightly less touristy location can be an excellent way to keep costs down, there are also chic budget hotels in the parts of London closest to the museums and galleries, big shopping roads and other major sights. In the 'hotel districts' of Earls Court and Bayswater hotels have been slower to convert to the in-room-tablet style technology of European design hotels, but there are plenty of properties going for a 'modern boutique' feel which are also reasonably priced.
The Rockwell Hotel is another of the best chic budget hotels in London where the compromise isn't on location. The Rockwell is even closer to South Kensington, and it has an elegant restaurant and bar, and a gym too. The Rockwell is a perfect example of a 'no frills' hotel where they in fact do have the frills that really matter to most people.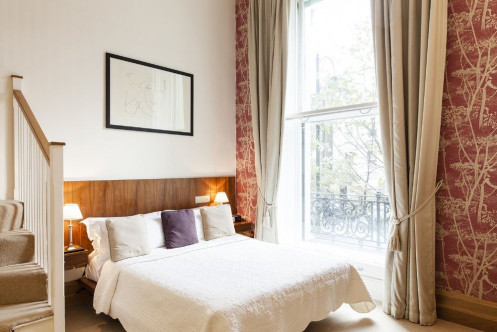 Excellent use of space is also what makes the New Linden Hotel one of the best chic budget hotels in London. There are 51 rooms converted from this row of townhouses just north of Hyde Park, and all have been carefully designed to make the most of the space available, then decorated with quality natural materials and clever lighting. There's no restaurant or room service but good business facilities, so this is one of the best chic budget hotels in London to stay in if you're here on business.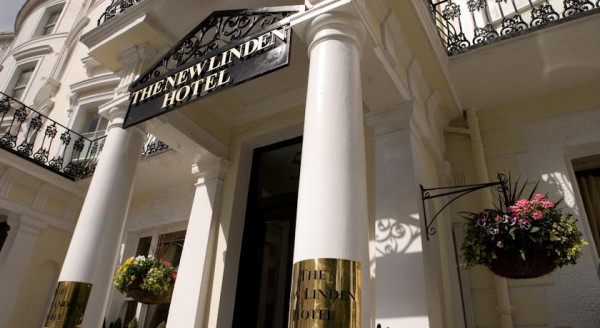 Sydney House Hotel has recently had a chic makeover, upgrading the comfort of the beds, the quality of the linen, the smartness of the decor and the technology. Their excellent location in Sydney Street, between the Kings Road and Fulham Road, the gorgeous views from the roof terrace and the prices - which start from £125 per night, haven't changed.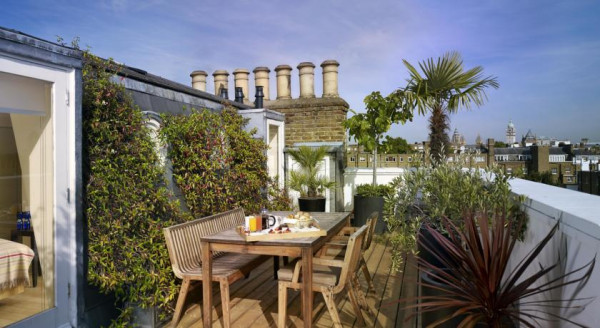 Great Value London Hotels in Less-Obvious Locations?
If you're not fussed about tube travel there are some excellent chic boutique hotels in London suburbs. You're not really compromising on location, because some of these areas are great places to stay in their own right.
High Road House is Soho House's 'out-of-town' cousin, which is hardly out-of-town at all, on bustling boutique-y Chiswick High Road. The brasserie is big with the locals so it's a buzzy place to hang out. The 14 all white wood rooms are definitely chic and boutique, and guests are able to use the member's facilities as well. Chiswick is green as well as smart, and only about 30mins from the centre of town by tube.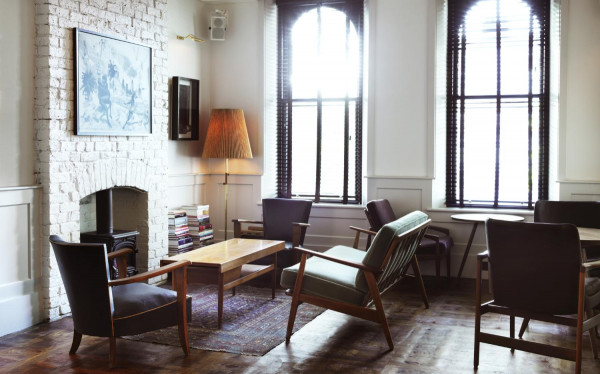 The Brook Green Hotel isn't really out-of-town, Hammersmith is only about 20mins from Piccadilly Circus, but it does benefit from being in a quiet, leafy and residential area. This pub has recently been refurbished to include 17 simple, comfortable rooms upstairs, where you can stay from £114 per night. Breakfast is included in the room rate and it's an excellent example of a hearty pub breakfast, so no scrimping there!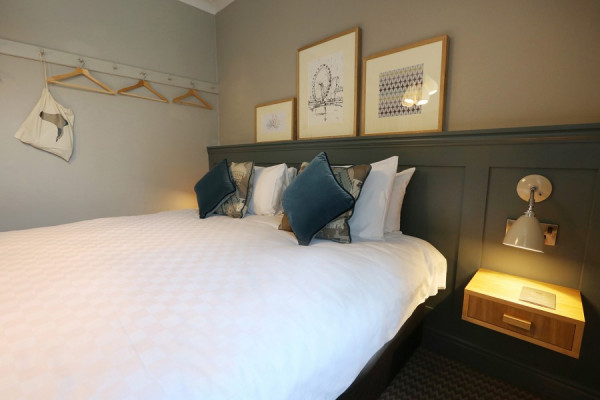 The Victoria Inn in Peckham has gone down a more traditional route to becoming one of the best chic budget hotels in London.. A gastropub downstairs, upstairs there are 18, simple bedrooms, priced from £120 per night.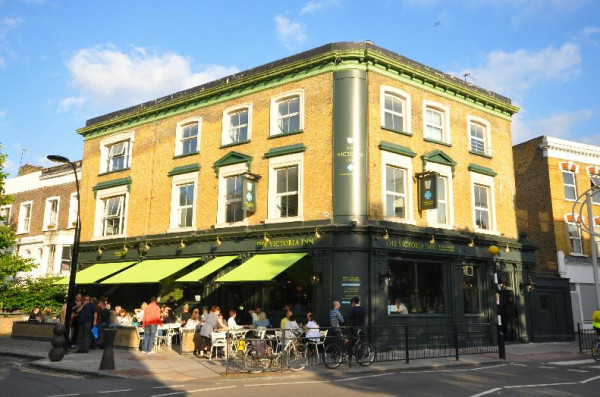 Camberwell's Church Street Hotel has 31 bright, cheerful, Mexican themed rooms with numerous thoughtful touches. Plus there's a fantastic cocktail lounge which also serves great tapas. And rooms start from around £90 per night.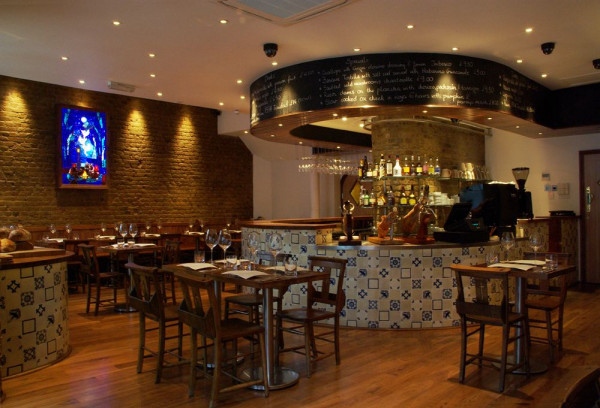 Hotel 55 on Ealing Common is one of a new breed of hip 'off centre' boutique-style hotels. With Japanese contemporary design in neutral colours and decent size rooms, with private balconies, a serene terrace garden - but with great rates. Momo Japanese Restaurant is well worth checking out for its authentic cuisine and warm atmosphere. And the West End is just 20minutes away from the tube station which is just around the corner.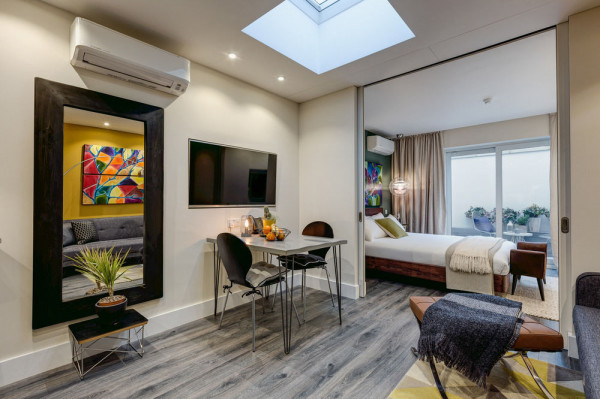 Or you could head further out, to beautiful, leafy Richmond, close to Richmond Park, Kew Gardens and Twickenham Stadium, among other attractions. Here you could stay at The Petersham, which is a 58 room hotel with a large county house feel and fantastic views over the Thames and some charming architectural details. Plus, it's serene at night...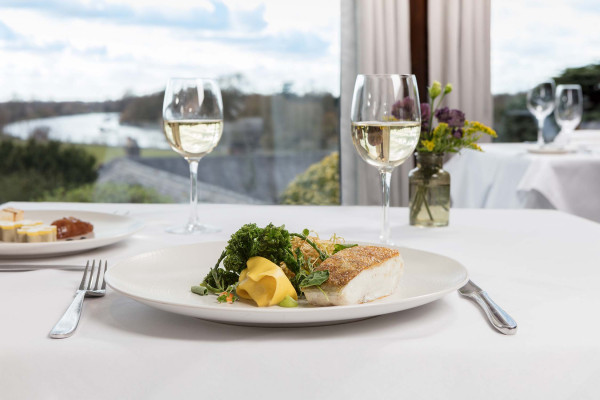 Simple, Affordable London Hotels
These hotels may not quite deserve to be called 'design', but they've certainly been cleverly and carefully designed to make the most of the available space, and decorated in pleasant, comfortable neutrals. Proving that if you give up a bit of the chic you can save a bit more of your budget too.
The Nadler Kensington's varied room sizes and self catering option make it a good choice for people planning a longer stay. There are bunk rooms, singles, and larger doubles, all with clean lines and a fresh feel. You're not in London to stay in but it's nice to have a comfortable base, and that's why The Nadler qualifies for the list of best chic budget hotels in London.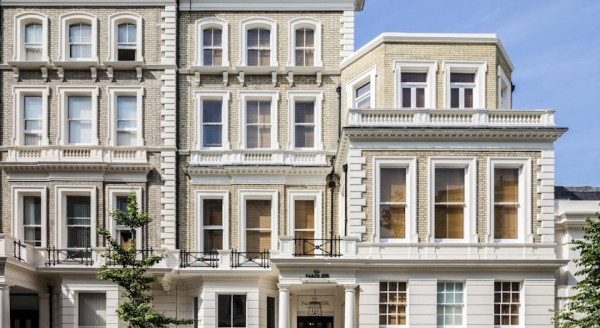 The London Bridge Hotel is basically a stylish business hotel, which also offers great rates for leisure tourists. The decor is coolly monochrome and there are excellent facilities for business travellers - like three restaurants and a gym, but the location is also great for exploring London.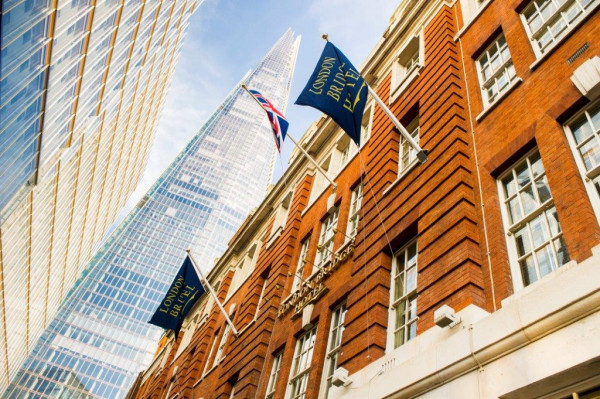 London's Best Value B&Bs
Twenty Nevern Square is an Earls Court townhouse which has been cleverly converted into one of the best chic budget hotels in London. From the outside it doesn't look as if it could have the 20 rooms it has - some of which are a fair size. The location feels too buzzy to contain a peaceful haven, but it does. It also has a great bar with a high ceiling and a big skylight.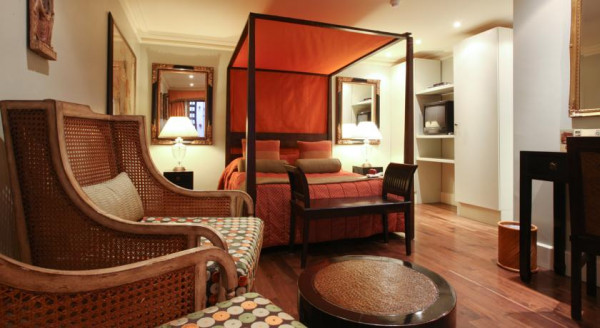 At B+B Belgravia and Studios@82 there's no compromise on location, the compromising is in the facilities; there's no restaurant, gym or lift, but rooms are comfortable and attractive. And the Belgravia location means you're close to the museums of South Kensington, the shopping of Sloane Square and the Kings Road, and loads of great pubs and restaurants. And prices start from less than £100 per night.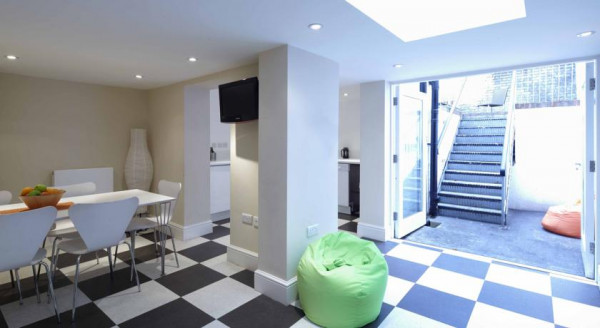 The Lord Milner is another excellent Belgravia B&B. The rooms exude old world style, with beautiul four-poster beds and some very nice antiques. It's all very romantic. And only about 10minutes walk from Buvkingham Palace.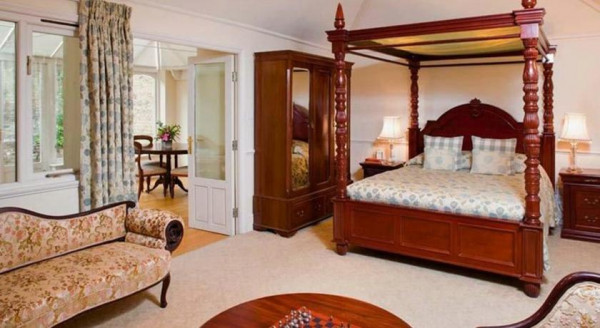 The Windmill, Clapham has been modelled on old fashioned coaching inns, and offers relaxed, homely service right on Clapham Common. There's no restarant or bar, but its sister pub, The Windmill on the Common, is a good place to tick those boxes.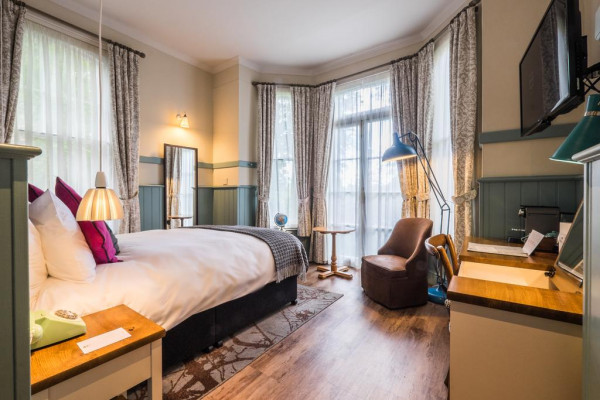 If you browse through our list of the 20 great value London hotels and still haven't found the right blend of chic and budget for you, you could:
20 Great Value London Hotels - Cheap and Chic!
CitizenM's East London outpost in trendy Shoreditch. You'll find the usual "luxe for less": large comfy beds, stylish designer furniture, contemporary artworks and generally trendy vibe in the friendly and lively lounge/bar/restaurant area. Excellent value in a truly hipster part of town.

Local exploring - Ideally located for exploring London's trendy East End and great transport links to the rest of the city.

Sights nearby - Walking distance from Spitalfields Market and Brick Lane.

Full of character

Local markets - Good for local colour.

Check prices

A budget stay just a stone's throw from the Tower of London. CitizenM's trademark offering includes rooms with stunning city views, 24 hour food, and funky interiors that are just perfect for hanging out! A good choice for both business and leisure travellers.

Value chic - With CitizenM's trademark chic interiors at great prices, it's a brilliant London stay for those on a budget.

Local exploring - Fantastic location for exploring not just the Tower of London, but the rest of the city too

Sights nearby - You're right next to the tube, so the whole of London is easilly accessible ontop of the sights on your doorstep

Views - There are great views over the Thames, Tower Bridge and the Tower of London from the balcony

Check prices

This stylish City hotel fits right in to the vibrant East London scene, with the perfect mix of style and attitude. Modern minimalist rooms with garden views and unique touches. The Hoxton Grill, a local favourite is well worth checking out. Unbeatable location.

Local exploring - Check out the buzzy restaurants and bars, vintage shops and yummy food markets of East London.

City Style - A understated yet chic hotel in hip Hoxton- home to artists, city slickers and students.

Sights nearby - Nearby Liverpool Street is where you will find the Gherkin, the Shard and other skyscrapers that make up The City's skyline.

Local markets - Spitalfields Market is a great place for food stalls, boutique shops and the early risers might catch the flower market.

Recommended by - Fodors, Frommers

Check prices

Town Hall

London (Bethnal Green)

98 rooms from £148

Clever redesign of a stark Edwardian municipal building into a cool design hotel with a heart. Viajante restaurant is a foodie favourite.

Designer - Designed by top architects Rare

Swimming Pool - 15m heated indoor pool

Spa

Recommended by - Mr & Mrs Smith, Tablet, Frommers, Kiwi Collection, Michelin Travel

Check prices

Trendy, contemporary "luxury for less" hotel on London's Southbank. Ideal for arty types, with iconic Vitra furniture throughout, modern art on display and a stone's throw from the Tate. Tablets in every room for mood control and a host of other goodies thrown in with the price.

Sights nearby - Very close to Tate Modern and the Millenium Bridge

Lively - Hip and happening.

Recommended by - Tablet

Check prices

Qbic Hotel

London

185 rooms from £69

Distinctive but simple, clean and modern hotel with quirky minimalist furnishings and good amenities. Appropriately arty spot from which to explore one of London's most cultured, multi-ethnic and inexpensively fashionable new areas.

City - Well located in London

Sights nearby - All of London's highlights are easily accessible. Close to the trendy Brick Lane

Lively - Hip and happening.

Quirky - An experience!

Check prices

An understated and elegant B&B, in central Belgravia. The contemporary design, self service facilities and unbeatable location combine to make this an ideal spot in the heart of the city. Numerous restaurants and bars on your doorstep, complete the picture.

Families - These contemporary, well located studios are ideal for families with self catering facilities and plenty of space.

Local exploring - Grab one of the B&B's free bikes and head out to explore Westminster the heart of historical and vibrant London.

Sights nearby - Use the River Thames as your guide and head east to catch a glimpse of Big Ben, London Eye and other sights.

Great walks - Whether Hyde or Battersea, be sure to take a stroll around the royal parks of London.

Recommended by - Frommers, Fodors

Check prices

The Rockwell Hotel

London (South West)

40 rooms from £145

Townhouse turned contemporary independent hotel in West London is great value for its central location, landscape garden and facilities. Modern, light rooms make the perfect base for exploring the city or visiting on business. Modern British dishes at the airy restaurant matched by a fine wine list.

Value chic - With double rooms starting from just £145 per night, it's great value for money

Local exploring - Location Location Location!

Local markets - Earls Court is home to a local market as well as boutique shops and independent cafe.

Sights nearby - Natural History Museum welcomes visitors with the skeleton of a dinosaur.

Recommended by - I Escape, Tablet, Good Hotel Guide

Check prices

The Petersham

London (Surrey)

58 rooms from £80

Country house feel by the river in leafy Richmond village. Superb restaurant, traditional bedrooms, fine views and a sit out terrace. Good wedding and business venue.

Restaurant - Recommended.

Sights nearby - Great for Richmond Park, Royal Botanic Gardens and Twickenham Stadium

Views - Over the River Thames

Local markets - Good for local colour.

Check prices

Chic tranquility meets a West London colonial-style townhouse. Good value. Fantastically well connected by tube, train and bus. A wide range of different rooms and a breakfast worth getting out of bed for.

Local markets - Food markets are taking off in the city, so be sure to explore the local ones on the weekends.

Full of character

Four poster beds - For romantics.

Romantic - Good for couples.

Recommended by - Good Hotel Guide

Check prices

Charming Victorian townhouse turned luxury boutique, in the heart of Notting Hill. Stylish rooms with floor to ceiling windows, Oriental influence and access to a rooftop terrace. Fantastic value for money in a desirable part of town, just minutes from the famed Portobello Road Market.

Value chic - Fantastic location, luxurious Egyptian cotton sheets and a rooftop terrace overlooking the London skyline- a steal!

Local exploring - Perfectly placed for exploring London's cosmopolitan Notting Hill neighbourhood, on foot or by bicycle.

Local markets - Notting Hill is home to many boutique shops. Head to Portabello Road on the weekend for a trinkets market.

Great walks - Just north of Hyde Park, where you can walk around the Serpantine Lake or along the miles of pathways.

Check prices

Sydney House Hotel

London (South West)

21 rooms from £179

A pretty and chic little grade II listed townhouse in the popular residential borough of South Kensington. Compact, modern rooms at attractively affordable prices and prime positioning for Chelsea shopping. Breakfast only restaurant, however there are plenty to try nearby.

Local exploring - Outstanding location, within walking distance of several tube stops, plus a multitiude of major sights and museums.

Romantic Break - Choose the romantic 'Top Room' with private rooftop garden, chic interiors and sweeping views of the city.

Great walks - Spend a lazy afternoon in nearby Hyde Park or Kensington Gardens, ideal locations for walking and picnics.

Restrictions on children - Children cannot be accomadated at this hotel.

Check prices

This wonderfully vibrant Mexican themed hotel is a shining light in Camberwell. Bright, cheerful rooms are full of character and thoughtful touches. Make sure you sample the to die for tapas, as well as the knockout cocktails in the Havana Lounge. A new wave of affordable and stylish hotels.

Exclusive offer - London bargain

City Style - A totally unqiue experience with quirky and meticulously thoughtout design, bold colours and unique charm.

Value chic - Excellent value for money- top quality service, decor, cuisine and vibes for a reasonable price tag.

Local markets - Borough Market on the weekend is a fantastic food heaven with stalls from all over Europe and places to catch a quick bite.

Great walks - South London is full of parks, walk ways and beautiful buildings full of history.

Recommended by - I Escape, Fodors, Good Hotel Guide

Check prices

Soho House's Chiswick outpost brings the contemporary-chic of their other properties to this leafy residential area in West London. Crisp white and wood make up the guest rooms, add a splash of vibrant colour, a buzzy bar and restaurant and you have the perfect stay.

City Style - Oozing city style with a private members club, effortlessly chic interiors, lively bar and a wonderful location.

Local markets - Chiswick is its own town within the city of London and there is a market on the common every weekend.

Great walks - Enjoy a stroll along south-side of the Thames Embankment for some of London's most notable views.

Designer - Ilse Crawford was the original designer.

Recommended by - Mr & Mrs Smith, I Escape, Kiwi Collection

Check prices

Hotel 55

London

29 rooms from £79

One of a new breed of hip 'off centre' boutique-style hotels. With Japanese contemporary design, decent size rooms, private balconies, terrace garden and great prices. Momo Japanese Restaurant is well worth checking out for its authentic cuisine and warm atmosphere.

Value chic - Stylish interiors, secluded balconies, personal service, trendy bar and delicious food- all for a totally reasonable price!

Great walks - Ealing Common is a hub of activity in the summer, and all year round is home to walkers, joggers and roller bladers.

Local markets - Ealing Broadway has a wonderful weekly market that's well worth checking out.

Lively - Hip and happening.

Check prices

Brook Green Hotel

London (Hammersmith)

17 rooms from £109

A pub-like façade and interior, with boutique rooms upstairs, a cool cocktail bar downstairs and a handy west London location. Friendly service and excellent pub food complete the picture. A good value option with easy access to all London has to offer.

Sights nearby - Easy access to all of London's major attractions

Traditional

Check prices

Set above a traditional Victorian Inn - a gastro pub located in Peckham, for a different kind of stay. Great pub food, a lively and popular bar and simple, stylish bedrooms. Located in this vibrant borough, there are many trendy bars, restaurants and clubs nearby.

Foodies - For those after a modern British East End experience the gastropub downstairs offers just that

Local exploring - Affordable accomodation just 5 miles from Central London

Sights nearby - Visit Dulwich Park or the free Horniman Museum and Gardens

Great walks - Peckham Rye Park

Check prices

The Royal Borough of Kensington and Chelsea's famously grand townhouses are converted into streamlined, designer accommodation. Light rooms with high ceilings, bay windows and ktichenettes are a good choice for longer stays. Proximity to the tube network makes it prime location.

Value chic - Self catering facilities can cut your costs in half, with no compromise on style or location.

Local exploring - Proximity to centre of town and main attractions makes this a great stay for local exploring.

Great walks - Hyde Park is a large space in the heart of the city and offers miles of walkways and trails for cyclists.

Local markets - The Acklam Village Market is open every Saturday and Sunday, come rain or shine.

Recommended by - Sawdays, Frommers

Check prices

Stylish business hotel, popular with tourists, in prime Southwark river location offers gym facilities and modern features. Chic rooms are luxurious with all the needed mod-cons. Londinium restaurant offers British cuisine, or head to the Quarter Bar and Lounge for drinks and casual small plates.

Local exploring - Local exploring is made easy from this fantastically located hotel.

Sights nearby - The view from the Shard, Tower Bridge and the Tower of London for medieval history.

Local markets - Borough Market is a popular food market with Londoners and tourists alike.

Romantic - Good for couples.

Recommended by - Frommers

Check prices

The Windmill, Clapham

London (South Side Clapham)

42 rooms from £129

Modelled on old-fashioned coaching inns, this hotel offers a relaxed, homely service. Located in Clapham Common, close to two tube stops, it is well situated for a London getaway. The nearby pub, The Windmill on the Common, is traditional, warmly welcoming and perfect for a cheery meal or drink.

Local markets - London markets accessible via underground

Sights nearby - Well located for major sights.

Check prices

The Lord Milner

London (South West)

11 rooms from £144

A splendid five-star B&B, in the upmarket district of Belgravia, in central London. The rooms exude old world class and style, with beautiful four poster beds and bespoke furniture. With all of London's central attractions within easy reach, it's perfect for a romantic weekend in London.

Romantic Break - The individually decorated rooms brim with romance and charm, and there is plenty to be seen and done in ultra-smart Belgravia.

Sights nearby - Just a ten minute walk from Buckingham Palace and a twenty minute to Westminster Abbey.

Opulent

5* Luxury - Very high service standards.

Check prices
posted Thursday, 24th January 2019
Search the best hotels in London