London's 10 Best Character Hotels
London is a city with a lot of different facets to her appeal, but there's no doubting that this grand old lady is a charmer with plenty of character. She can be regal and haughty, treading a wonderfully British line between opulence and austerity, she can be forward thinking and fashionable in places and downright historical in others. She's a stalwart for traditions, but can also be up for all sorts. So part of the challenge of choosing London's 10 best character hotels is in choosing the facet of her character.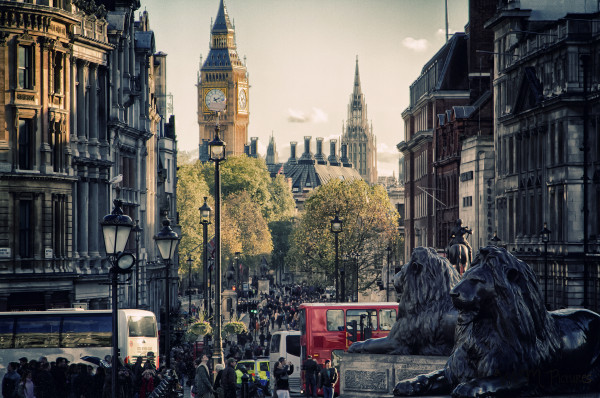 Price is another issue when it comes to making accommodation recommendations for London's 10 best character hotels. Finding an affordable and half way decent bolthole has always been a challenge, and many visitors resort in desperation to the serried ranks of uninspiring hotels around Bayswater, Earls Court and Victoria just to ensure they have enough money left over for the price of the entrance fee to the Tower of London or a ride on the London Eye. But recently prices have steadied somewhat, and it's now possible to find a room in one of London's best character hotels that's in line with similar types of accommodation in the countryside.
To address the questions of price and character our gurus have collected a clutch of little places with heaps more charm than the norm, then thrown in a couple of traditional luxury options. One facet of London's character is her traditional grand hotels after all.
London's 10 Best Character Hotels
London's Best Grand Hotels
For traditional five star character you can't go past London's best luxury grand dame hotels. And these are names most of us will recognise.
While this list isn't in order other than by type, no one would argue the case against Art Deco masterpiece Claridge's appearing at the top of a list of London's best character hotels. Her recent makeover served to highlight her wonderful original assets and polish up this old dowager duchess's glamour.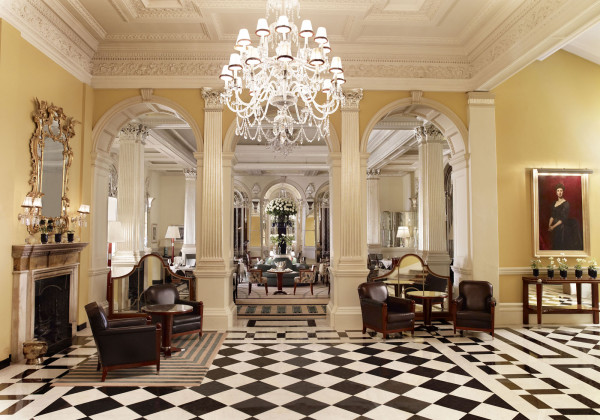 The Goring Hotel is another wonderful London institution, with its credentials as a family-run country house affair tipping it into the list of London's best character hotels. Now on the fourth Mr, Goring, but still offering a wonderful traditional English experience, with magnificent breakfasts, private gardens and long serving staff. This is where Kate Middleton spent her last night as a single gal, and the hotel's fame hasn't stopped growing since - yet it's still the very heart and soul of English understated discretion.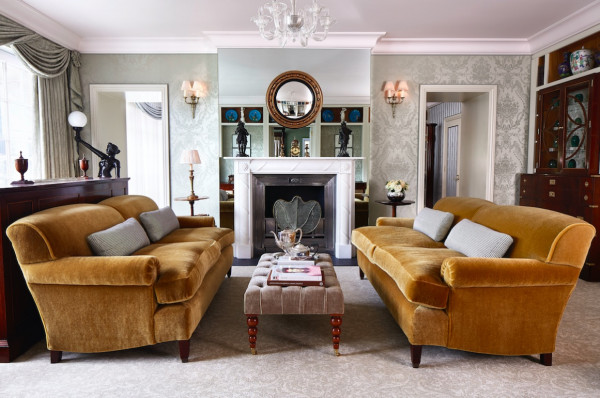 The Connaught Hotel is another brilliant bastion of Britishness, which has also recently been given a 'freshen up', this time with more modern results - think light and airy replacing ever so slightly slightly stuffy.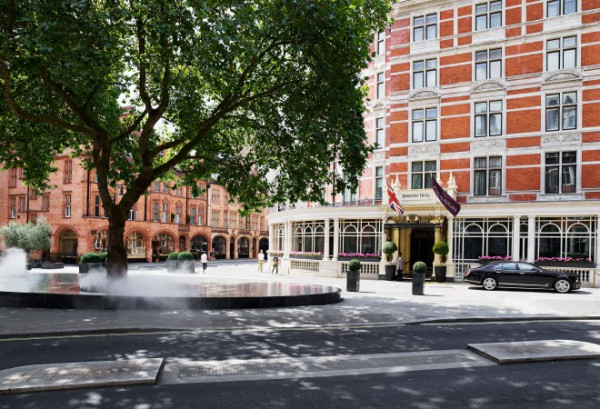 London's Best Character Hotels in the West End
The West End is a lively place to be at all times of the day and night, and one of the London locations most visitors want to stay in. Visit the galleries and museums, shop Regent and Oxford Streets, take in a play, or the opera, dine in some of London's best restaurants, and stay in one of London's best character hotels…
The Stafford London by Kempinski in Mayfair makes the list because of its wonderfully quiet cul-de-sac location and Edwardian style. The decor is traditional without being heavy and there's plenty of good value luxury for those who want it.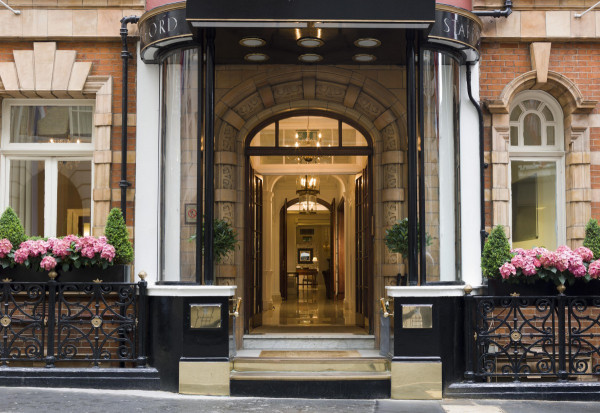 Soho is the West End's more lively side, but Hazlitt's, with its Georgian period grandeur sits peacefully above the action. Hazitt's does a great line in elegance with flair and each of the 27 rooms has its own character, and treasures. This is one of London's best character hotels for people who appreciate the benefits of staying in a smaller hotel.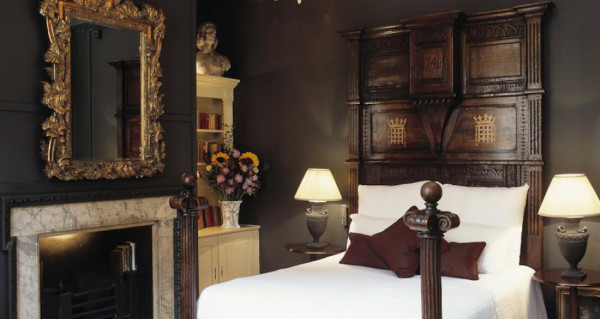 West London's Best Character Hotels
The Portobello is the quintessential shabby-chic boho London bolt hole. A favourite of musicians in the 70s, the Notting Hill location now means it can charge a bit more for its rooms than it used to. And this is Notting Hill shabby-chic - but there's round the clock room service, so if you ever dreamed of ordering scrambled eggs and champagne at four o'clock in the morning this is London's best character hotel for you.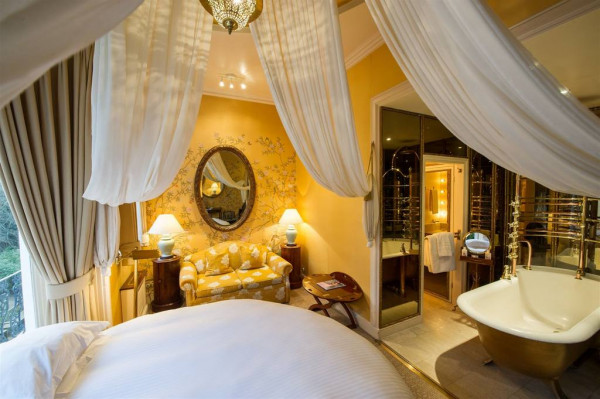 The Gore in Kensington couldn't have a more different vibe. This hotel has been around since the 1980s and has long been a favourite with stars who like a bit of respectful distance. Each room is different, but all are beautiful. There are lots of prints and paintings and some real treasures when it comes to antiques. There's been a conscious decision here to put character before mod. cons..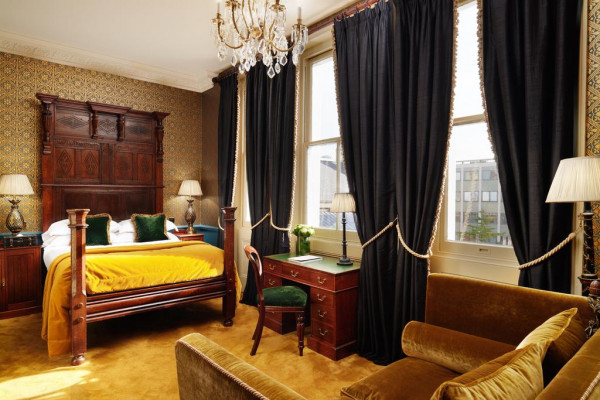 Whether or not the The Petersham qualifies as one of London's best character hotels depends largely on whether you consider Richmond to be part of London. But for the sake of the argument lets call it Far West London. It's only zone four anyway, but there's a country feel to Richmond, what with Richmond Park, Kew Gardens, Ham House and Hampton Court so close. The views are marvellous and you're right by the Thames.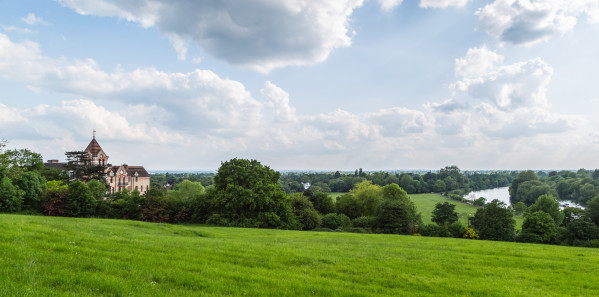 Great London Character Hotels in Perfect Locations
If you want to stay in The City of London, The Rookery is one of London's best character hotels for you. Three adjacent 18th Century house have been converted into one faithfully restored Georgian townhouse hotel, with plenty of period features, like roll top baths, traditional shutters, flagstone floors and copper plumbing.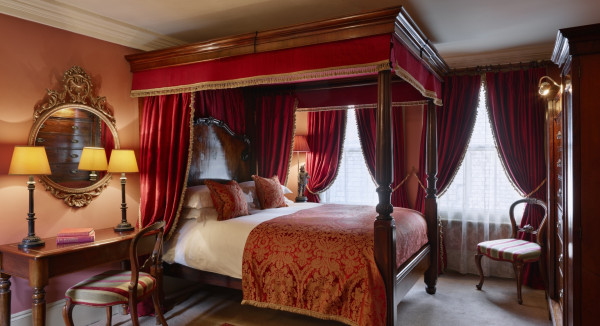 Another top choice if you need to be in the city is Batty Langley's. A relative newcomer to the London hotel scene, this property oozes character and style with twenty nine rooms and suites filled with classic antiques and period features. Plus there's even a little courtyard for sitting out in warmer months.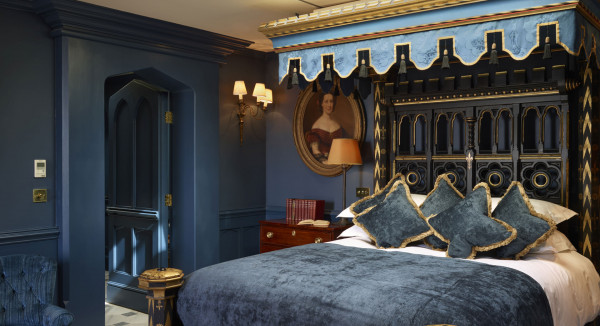 No 11 Cadogan Gardens is in a great spot for both the shopping on the Kings Road and the museums in South Kensington. And it's a good example of traditional decor with modern flair - think Murano chandeliers and lashings of brocade. And a library… And open fires, when appropriate...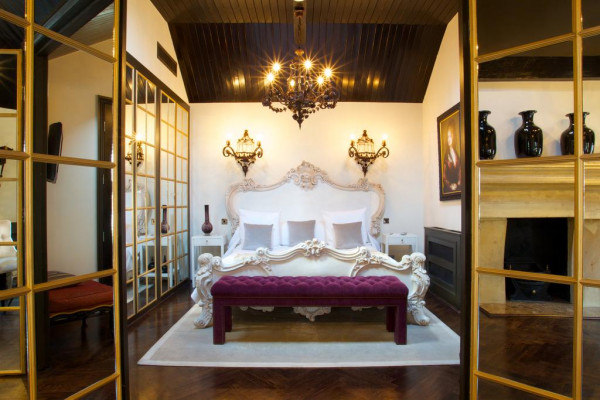 London's Best Value Character Hotel
While some of the hotels on this list of London's best character hotels will set you back more than a pretty penny per night, not so all.
Twenty Nevern Square has 20 rooms, starting from just £115 per night, in busy, buzzy Earls Court. A converted Victorian charmer, this hotel has deceptively generous proportions. And the Asian influence of the decor has a treasured colonial feel to it. The bright bar with its exposed ceilings and huge skylight is the kind of place you choose to hang out in.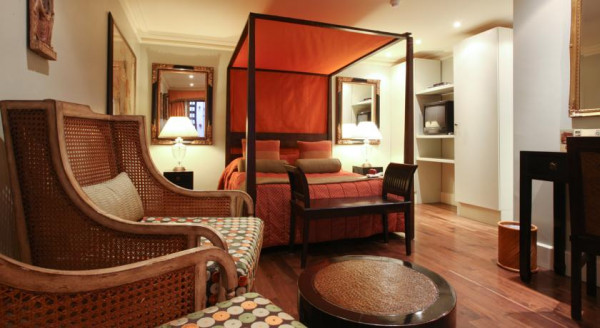 If you believe part of the experience of staying in a city is using its public transport then the Church Street Hotel is for you. Totally charming, with a bit of Mexican colour and kick to it, the hotel is on a fantastic street, just not the most central one. The compromise on travel means you'll pay as little as £90 per night though, so if your idea of character includes bright colours and quirky features then this is London's best character hotel for you.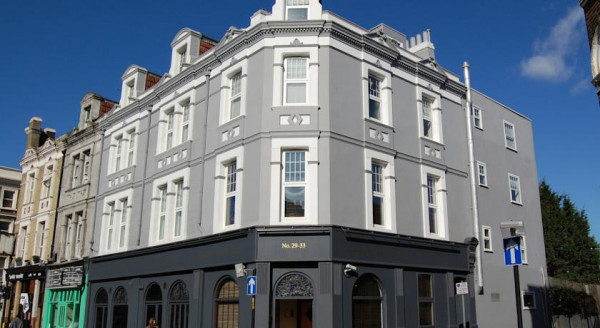 Still not found the perfect London hotel?
London's 10 Best Character Hotels
posted Thursday, 24th January 2019
Search the best hotels in London