Best Hotels in the Highlands and Islands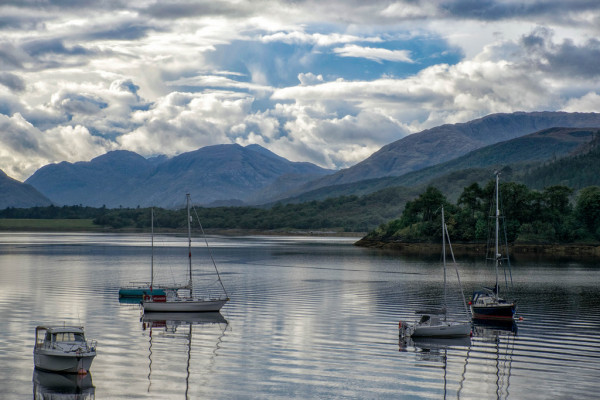 Flickr user Welsh Photographs
The Highlands and Islands is a loose term for the most enormous swathe of Scottish countryside as varied as it is vast! It covers all ground from Inverness to the North and then west from Fort William out towards the rugged but spectacular coastline, then beyond to Skye and Harris. The land is covered with beautiful mountain ranges, magnificent beaches and glorious river valleys. Catch it in the right weather, then you'll be hard pushed to find a more magical place in the world. Many of the best places to stay in the Highlands and Islands have spectacular mountain or sea views, some have both!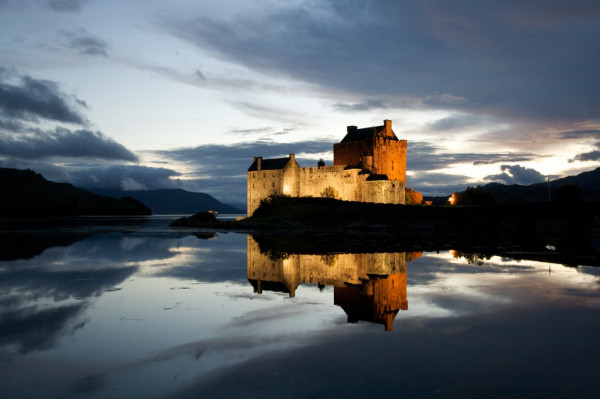 Flickr user Juan Diego Godoy R
Things not to miss:
The islands in the region are spectacular and packed with variety. From the mountainous glories of Skye to the rugged beauty of Lewis, it's hard not be blown away by Hebrides.
Beaches abound all along the west coast of Scotland with some of the finest being on islands such as Barra, Tiree and Mull. For something truly unique, fly to Barra and land on the white sands of the world's only commercial beach runway (checking tide tables is advised).
For those keen on hiking, it's hard to look beyond Ben Nevis, the UK's tallest mountain.
Found at the Kyle of Lochalsh, Eilean Donan is one of the regions most significant landmarks with the castle playing a crucial role in Scottish history since the 13th century.
Inverness's fame has been mostly due to the nearby Loch Ness, which is full of charm whether you are looking for legend or landscape.
It's hard not to associate Scotland with it's most famous export: whisky. The Highlands and Islands are home to the world's finest distilleries, so don't miss out on the chance to do a whisky tour when in the region.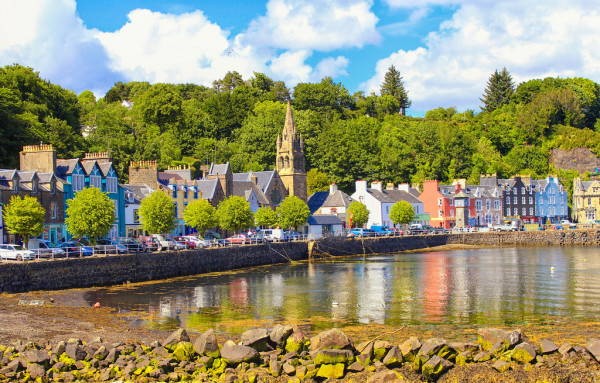 Flickr user Ray in Manila
Our selection of the best places to stay in the Highlands and Islands echoes this variety with choices as diverse as Greshornish House, a remote but luxurious property situated on its very own peninsula on the northern shores of Skye or the Rocpool Reserve a chi-chi offering in the centre of Inverness.
The best places to stay in the Highlands and Islands
For foodies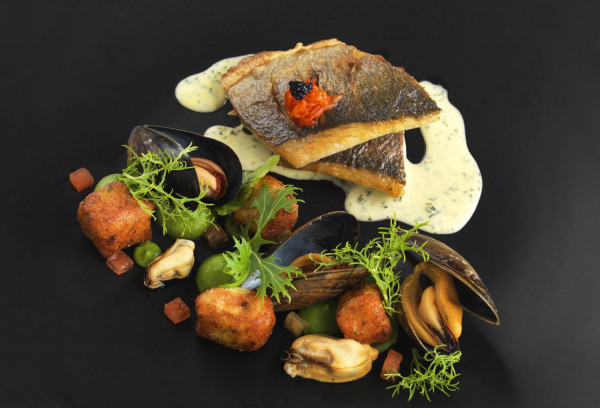 The Albannach, a Michelin starred establishment perched above Lochinver Bay. Offering homely accomodation and sumptuous food, it's a great stopping point for gourmet travellers.
Kinloch Lodge on Skye, owned by food writer Clare MacDonald and her Clan Chief husband Godfrey, which boasts Michelin starred dining plus residential cookery courses, roaring fires and a very homely feel.
For luxury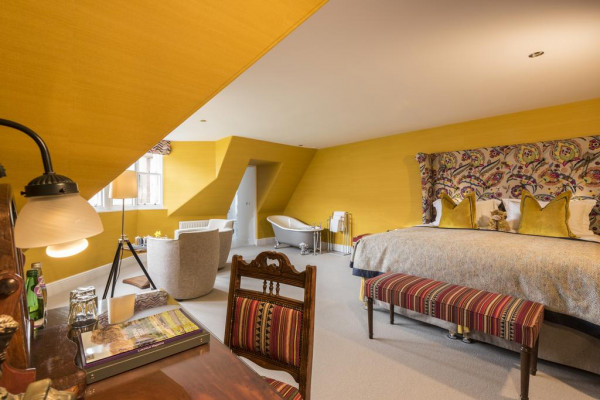 The Torridon, a country escape on the shores of Upper Loch Torridon where opulence is twinned with contemporary design and 3 AA Rosette standard cuisine in the fine restaurant.
Glencoe House offers luxurious accomodation in a handsome baronial setting. Featuring lovely rooms, beautiful surrounding gardens and an excellent in-house restaurant, Glencoe House does things in style.
For Outdoor Pursuits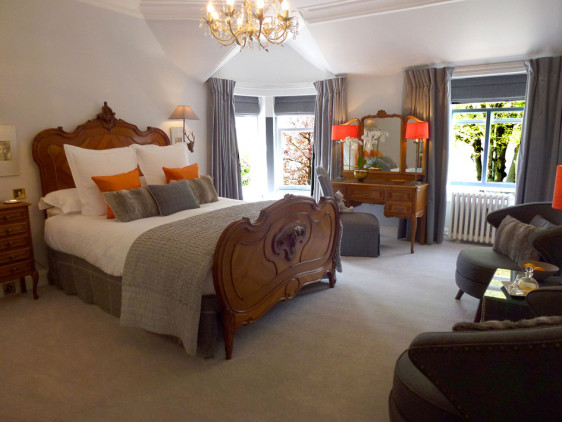 Fort William is the 'outdoor capital of the UK', so if your launching off for an adventure, The Lime Treeis a great accomodation option. Stylish rooms, an in-house art gallery and an excellent restaurant all combine to create a stellar guesthouse.
If your looking for a luxurious place to retreat to after a hard days hiking, The Grange is a good choice. Set in a Victorian townhouse, it has lovely rooms and offers beautiful views out over Loch Linnhe.
For a house party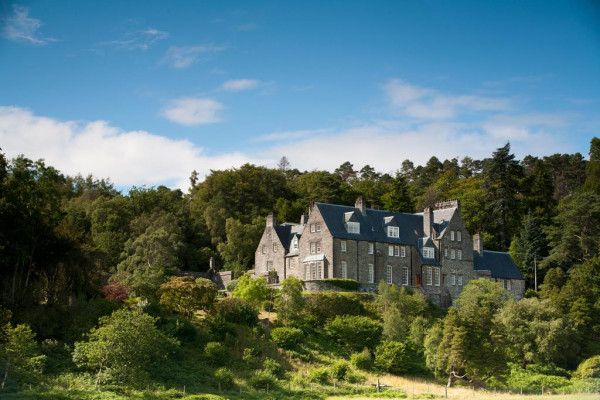 Arisaig House on the Road to the Isles. This fine Victorian mansion is now run as a relaxed B&B, but also offers a great solution for larger groups. Book in advance and they can provide picnics to take to the beach plus set three course dinners.
Loch Ness Lodge is a brilliant party property too. It has seven sumptuous rooms plus a highly skilled chef who provides creative and contemporary "Franco-Scottish" cuisine. On top of all this it has a top notch spa and great views over Loch Ness.
For a great B&B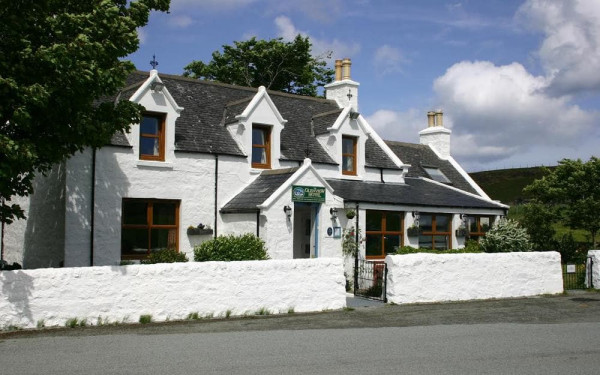 A delightful B&B out on the wilds of Skye, Glenview is a great option. Offering charming rooms, stunning views and an excellent restaurant focusing on local produce, it's the perfect base for a trip to Skye.
For Golfers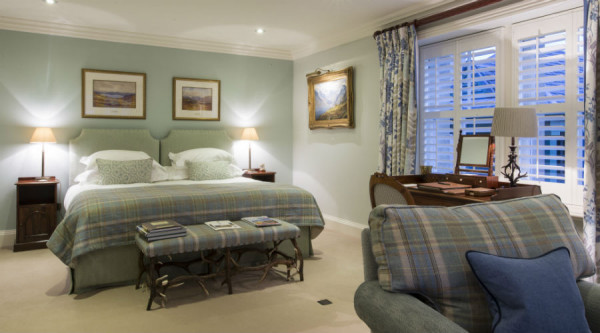 Royal Dornach is one of Scotland's finest golf courses and Links House provides the perfect base for playing this classic course. With spacious, comfortable rooms and a great dining option, it's a good place to relax after a day on the links.
For a holiday cottage
Sometimes the best option is a self catering property, especially if you are travelling with a group or friends or family. We recommend the selection with our online partner Booking.com.
Travel Information
The best options for flying to the Highlands and Island are either to go to one of Scotland's major hubs such as Edinburgh and hire a car or fly to smaller regional airports such as Inverness in the north or Stornoway for the Outer Hebrides.
Having a car is almost a necessity for accessing this area so we recommend visiting our online partner Holiday Autos.
Weather is difficult to predict in the Highlands but the summer is the best option for travellers looking to explore the area.
Still not sure?
posted Tuesday, 5th January 2021