The 20 Best Hotels with Hot Tubs in the South East
If you're planning a UK mini-break there are plenty of great accommodation options out there these days, so for many of us it comes down to the extra facilities - like a great spa or hot tub. Just what you want if you're looking to relax, or maybe plan a romantic surprise? Our Guru's collection of the 20 best hotels with hot tubs in the South East contains all our favourite hot tub hotels, grouped into hotels with a private hot tub, great country house hotels with hot tubs in the South East, great spa hotels and great, but affordable, spa hotels. So hopefully you'll find the best hotels with hot tubs in the South East for you on this list too!
The Best Hotels with Hot Tubs in the South East by Location:
The Best Hotels with Hot Tubs in the South East
The Best Hotels in the South East with a Private Hot Tub
If you're looking for a private hot tub with a view, the Crab and Boar is a wonderful option. It has an enviable position: high in the Newbury Downs, and several of its 14 rooms have private terraces with their own hot tubs. The decor was updated in 2015, into to a rustic-inn/ boutique hotel hybrid, which is a real pleasure to stay in - but this is actually an historic spot and Oliver Cromwell is a previous guest.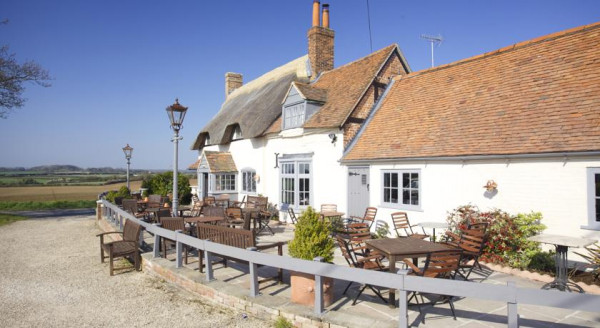 If you're looking for a room with a private hot tub try the Godman or Farriers Suites of the South Lodge Hotel. Both have a private terrace with a hot tub with room for four. The hotel is located near Horsham and has beautiful views over the South Downs. Guests with romance in mind will also benefit from the Michelin starred restaurant and sumptuous rooms.

Marlow's Hand & Flowers is an eight room property with two Michelin stars and a beautiful courtyard garden. The decor is contemporary, but retaining the exposed beams and some of the other original features. The Angus Suite has its own private terrace with hot tub.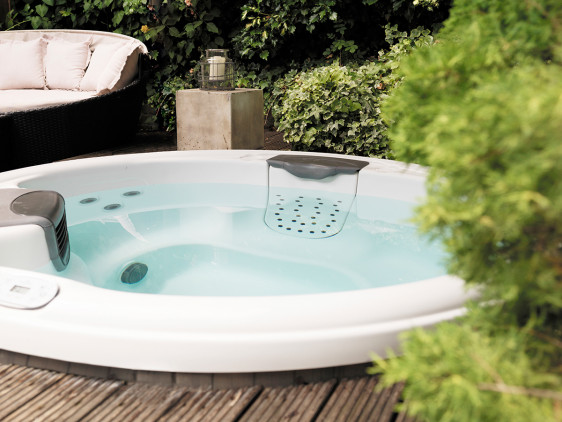 Chewton Glen is a gorgeous country house hotel with a wonderful spa and a collection of tree-house suites with panoramic views and private hot tubs - if you're looking for something unusual. The hotel is surrounded by 130 acres of parklands. Expect five star service and gourmet dining.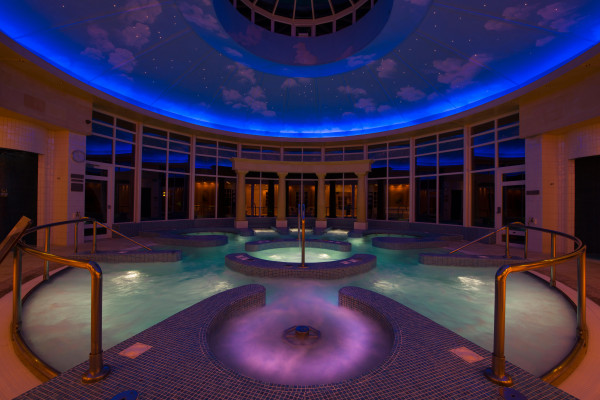 Best Hotels with shared Hot Tubs
Long time haunt of the anyone who could wrangle themselves an invitation - from Chaplin to Churchill and Laurence to Lennon - Cliveden House is an unreconstructed stately home with genuine Old Masters adorning the walls and a priceless collection of antiques. You're just 45 minutes from London, but the stylish, National Trust owned surroundings and luxurious details make this a trip-back-in-time. The hot tubs are of the outdoor, Canadian wood variety, and there's also indoor and outdoor pools and a good spa.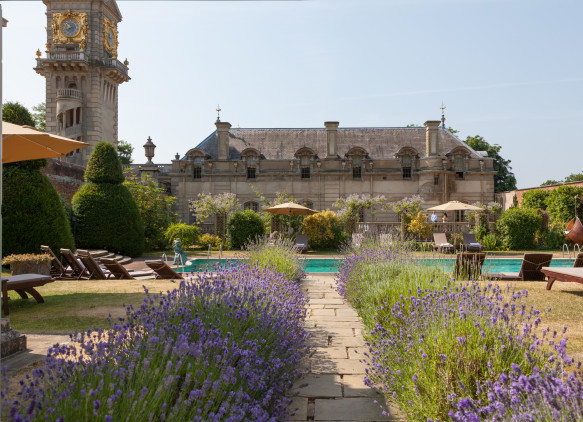 Rhinefield House Hotel is a magnificent Gothic/Tudor country house hotel in the depths of the New Forest. The decor is traditional and the wonderful formal gardens, water gardens and manicured lawns create a wonderful, relaxed atmosphere. There are fifty rooms, some of them quite grand, plus a choice of restaurants and a hot tub which accommodates four people.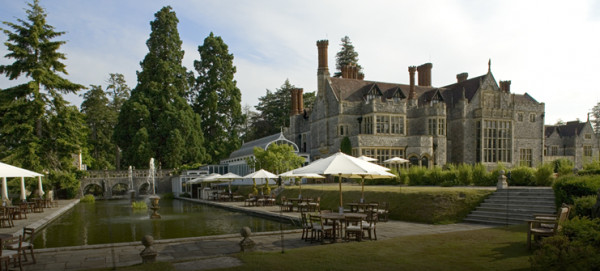 Bailiffscourt Hotel & Spa has an award winning spa, which is where you'll find their hot tubs, plus 30 acres of private parkland and direct access to the beach. Its 39 rooms are large with high ceilings and four poster beds and the mock medieval exterior lends atmosphere.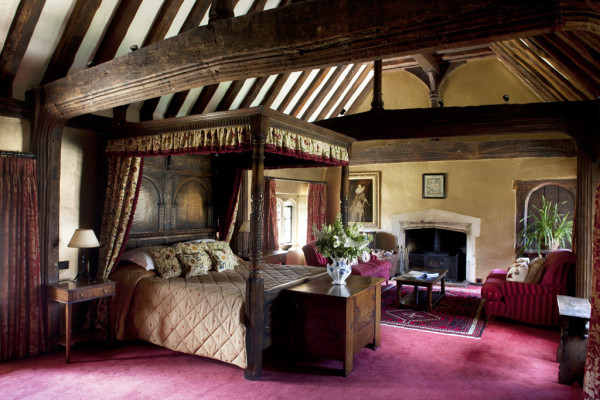 The Four Seasons Hampshire is a beautiful country house turned luxury hotel with traditionally decorated rooms, a spoiling spa, sauna and hot tubs, tennis courts and all sorts of country pursuits on offer.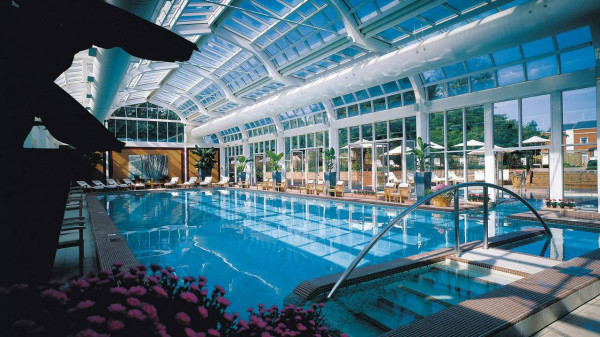 The Best Spa Hotels in the South East
The Grand Hotel in Eastbourne is a top contender if your idea of a romantic getaway includes time spent in a luxurious spa. There are also indoor and outdoor pools, an award-winning restaurant, a putting green and a children's playroom. Pets are welcome too. The Victorian stucco exterior and five stars help make for a memorable stay.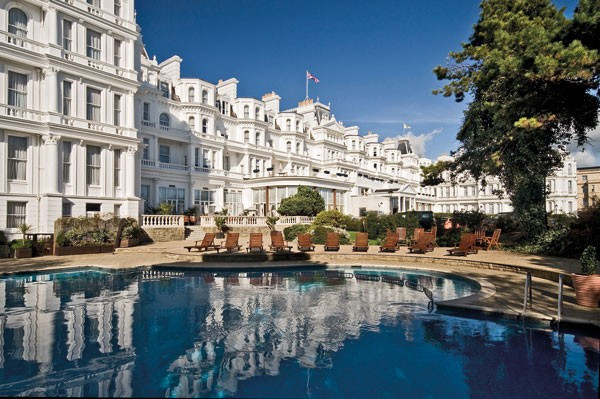 The Vineyard at Stockcross is a five star country retreat with a 30,000 strong wine cellar, an excellent restaurant, an award-winning spa and 49 individually themed, spacious and elegant rooms and suites. If you, or your loved one needs a bit of pampering this is the place to come.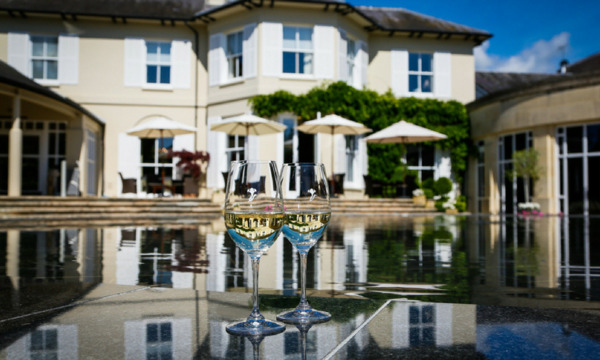 Pennyhill Park Hotel & The Spa is a beautiful, creeper-clad county house hotel with an award-winning spa (featuring eight indoor and outdoor pools and three Canadian wood hot tubs, and a Michelin-starred restaurant. In fact all the facilities are lavish, as is the decor in many of the 120-odd rooms. There's also 123 acres of Surrey parkland surrounding the hotel.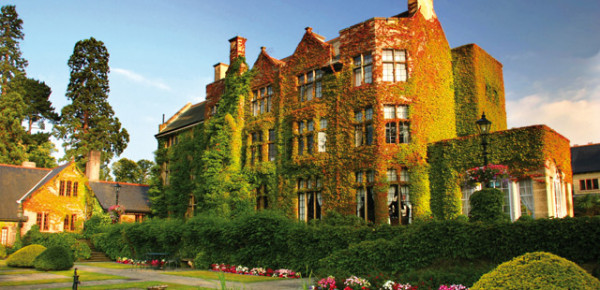 Ashdown Park Hotel is a country house hotel with excellent facilities for the whole family. The hotel has direct access to Ashdown Forest, with acres of parkland, plus a golf course, tennis courts, an award-winning restaurant with forest views and a beautiful spa.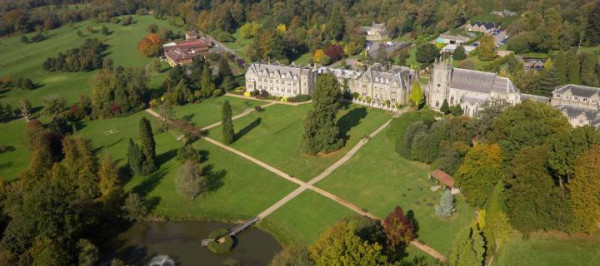 Robustly elegant and quintessentially English, The Randolph is an extremely comfortable grand dame of a hotel in the heart of Oxford. There are around 150 rooms and suites, a luxurious spa and an excellent, if traditional, restaurant. Their breakfasts are grand, as are their afternoon teas.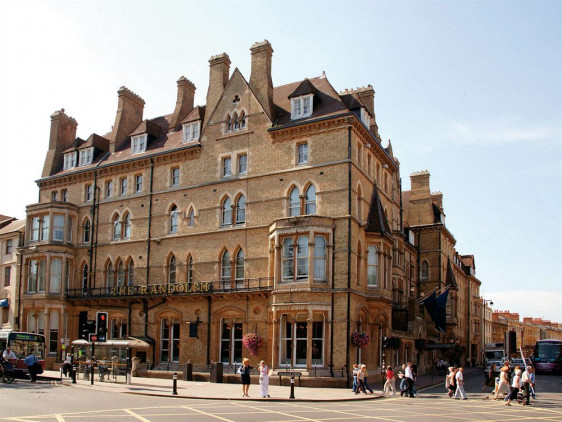 Just outside London, the Alexander House Hotel & Utopia Spa is a boutique country house hotel set in 120 acres of its own parklands. The 57 rooms have been recently refurbished in an opulent style, plus there's a champagne bar as well as a choice of fine dining options. Of course there's also a pool and spa, but this is the sort of hotel where your day stops for afternoon tea, so be prepared for the full mini-break experience.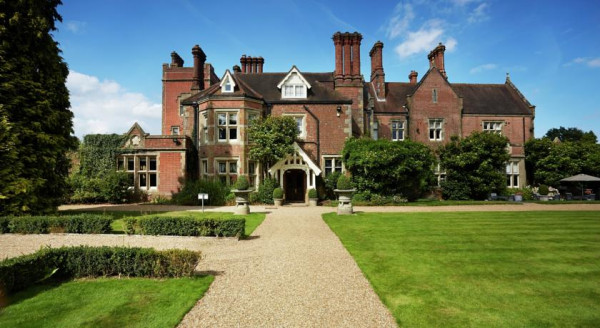 Tranquil and historic, Ockenden Manor is a 28 room country house hotel surrounded by lovely gardens and the High Weald Area of Outstanding Natural Beauty. There's a Michelin starred restaurant, a spa and beautiful terraces with scenic walking trails leaving directly from them.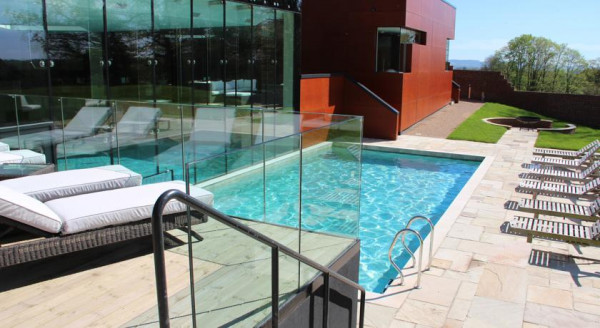 Danesfield House Hotel and Spa is a grand country house in the Italian Renaissance style set in 65 acres of beautifully landscaped gardens leading right onto the River Thames. There are 79 individually designed rooms, in a choice of traditional or contemporary style, and an excellent restaurant and spa.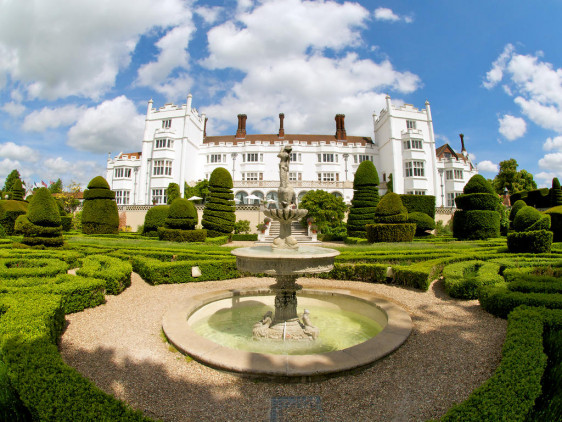 Coworth Park is a wonderfully English countryside retreat with a luxurious eco-spa, a choice of restaurants and bars and excellent equestrian facilities. This is a beautifully decorated hotel and a dream for anyone of a horsey persuasion.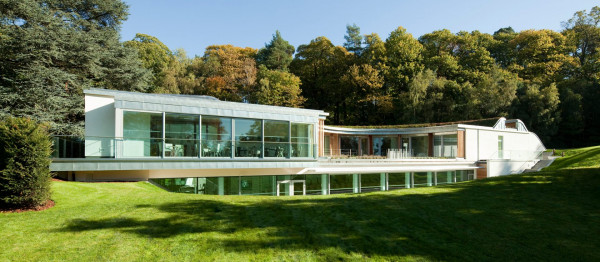 Stoke Park is a luxurious Palladian mansion turned 49 room country house hotel. It's beautiful. And, as you might expect has an award-winning restaurant, a spa and a country club with a golf course, a pool and indoor and outdoor tennis courts.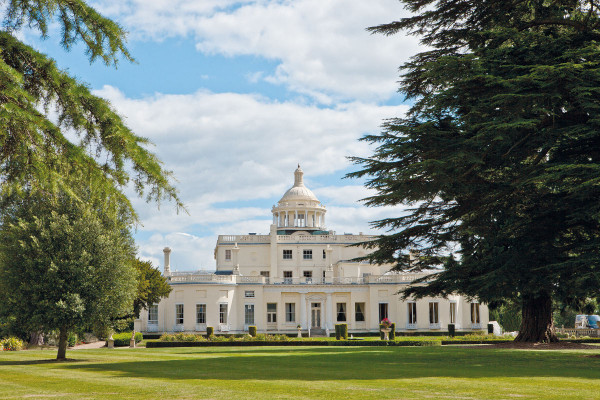 The Spread Eagle Hotel and Spa in Midhurst, within the South Downs, is a handsome old inn with four-poster beds and a gourmet restaurant. There are 39 rooms plus an indoor pool and contemporary spa. Perfect for history lovers.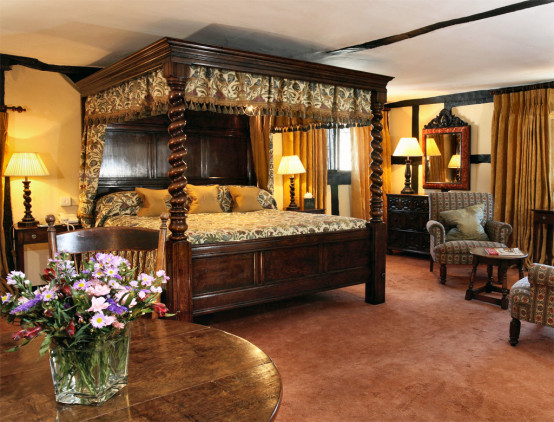 Great Value Hotels with Hot Tubs in the South East
Wallett's Court Country House is an old Jacobean manor house with spectacular, sweeping views towards and over white cliffs - near Dover. Not only does this property trace its roots back to the days of William the Conqueror, it also boasts the award-winning Garden of England Spa, which has a hot tub as part of the pool complex. There are 17 rooms, starting from around £140 per night.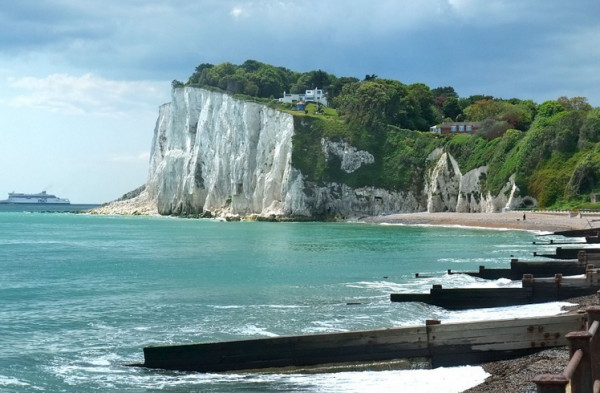 If you haven't found your idea of the best hotels with hot tubs in the South East on our Guru's list you could:
Hotels with Hot Tubs in the South East
posted Monday, 29th June 2020
Search the best hotels in United Kingdom