✓ Check Availability
✓ Book Online Now
The Most Romantic Hotels in the South East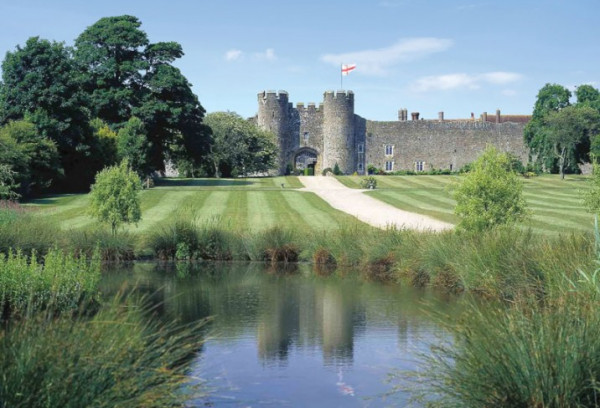 The South East of England is big. And there's a lot to see here. But if you're here for romance then our Guru's carefully curated list of the most romantic hotels in the South East is a good place to start planning your visit. We haven't included the most romantic hotels in London, that's a separate article.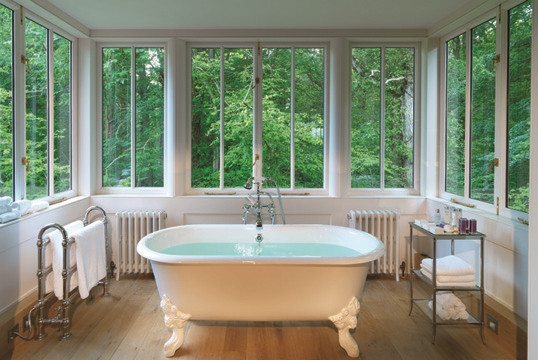 Our Guru's South East Collections:
The Most Romantic Hotels in the South East
The Best Special Occasion Hotels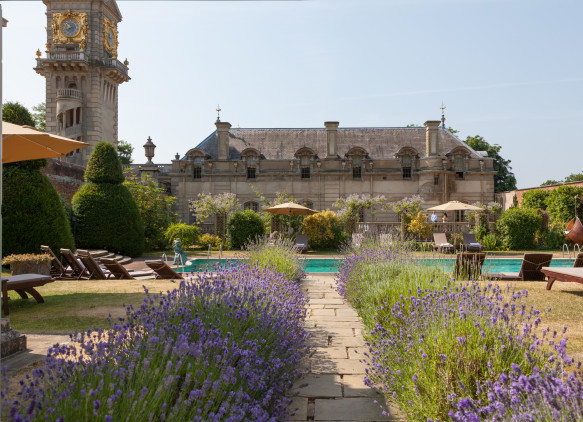 Long time haunt of the anyone who could wrangle themselves an invitation - from Chaplin to Churchill and Laurence to Lennon - Cliveden House is an authentic stately home with genuine Old Masters adorning the walls and a priceless collection of antiques. You're just 45minutes from London, but the stylish, National Trust owned surroundings and luxurious details make this a trip-back-in-time. The hot tubs are of the outdoor, Canadian wood variety, and there's also indoor and outdoor pools and a good spa.
Owned by the National Trust, Hartwell House in Aylesbury is a grand country house on one of 'England's great showcase estates'. Dating back to the 16th century, the house is exquisitely kept, and the grounds are beautifully landscaped. The restaurant is excellent and, despite the grandeur and luxury, the atmosphere is relaxed.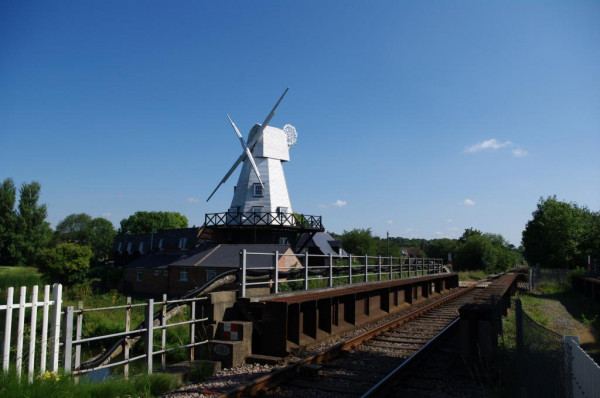 The Rye Windmill B&B has been converted from a Grade II listed windmill. Importantly, only two of the ten rooms are in the windmill itself, and these are the ones to book. You're right next to the river and within a short walking distance of Rye. The decor is simple and the breakfasts generous.
If you're looking for something memorable, then Amberley Castle, near Arundel in the beautiful South Downs is the 12th-century-castle-turned-19-room-hotel for you. Atmospheric doesn't begin to describe it, what with the moat, portcullis and acres of landscaped gardens.
Most Romantic Hotel Escapes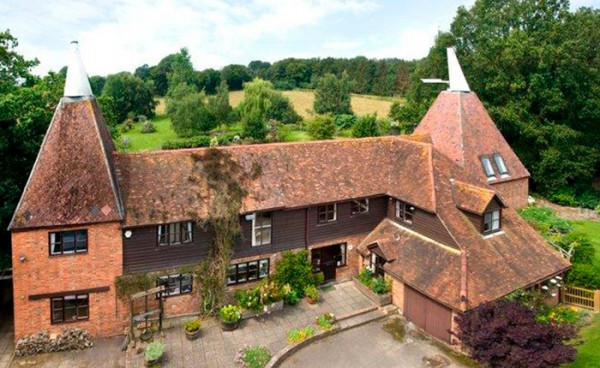 Kent's oast houses are one of its most unusual features, and the Bishopsdale Oast has been converted into a comfortable B&B with five elegant bedrooms. There are loads of great original features, like beamed ceilings, red brickwork and fireplaces. The breakfasts are hearty, the views idyllic and there's a pop-up restaurant on Friday and Saturday nights.
The Spread Eagle Hotel and Spa in Midhurst, within the South Downs, is a handsome old inn with four-poster beds and a gourmet restaurant. There are 39 rooms plus an indoor pool and contemporary spa. Perfect for history lovers.
The Mermaid Inn is an historic inn in the centre of Rye, dating back to the 13th century. There are 31 rooms, oozing with charm and original features: think carved four-poster beds, sloping, beamed ceilings and a vast fireplace in the bar. The restaurant has 2 AA Rosettes.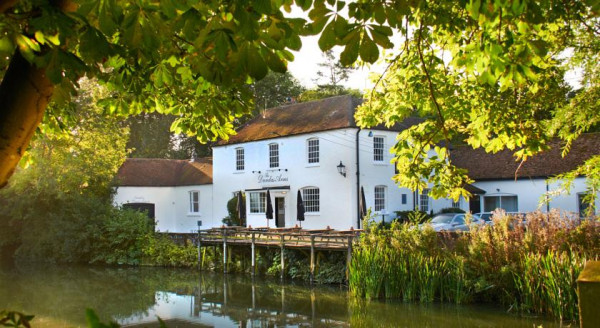 The Dundas Arms is a Grade II listed Georgian inn on the banks of the Kennet River in picturesque Kintbury, close to Newbury. The views from the eight classically country house bedrooms are peaceful and rural, but with luxurious bathrooms and wonderful feature wallpapers. Some of the rooms have private terraces. There's a welcoming pub plus a more formal dining room.
The Five Arrows in Aylesbury is a former coaching inn on the Rothschild's Waddesdon Manor estate. There are 16 pastel coloured rooms with exposed beams and four-poster beds, plus an excellent restaurant. This is a great spot for walkers as you're close to The Chilterns.
Jeake's House is a quirky, old fashioned and slightly theatrical B&B in the centre of characterful Rye. The 11 bedrooms and public spaces have some great antiques, including beautiful four-poster beds, and they do a truly epic breakfast.
The Most Romantic Mini-Break Hotels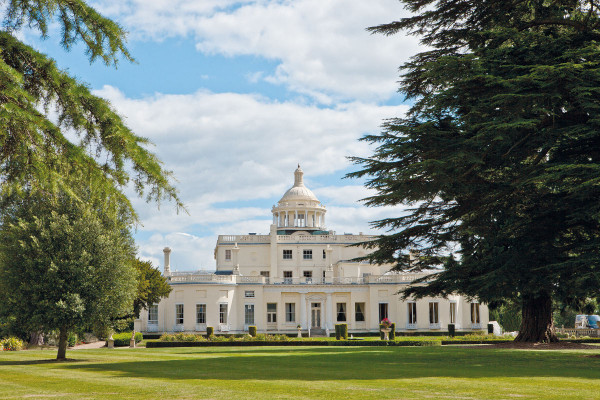 The Most Romantic Country House Hotels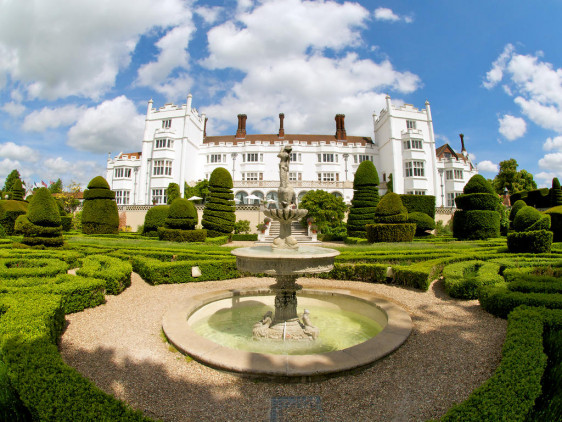 The South East's Most Romantic Foodie Hotels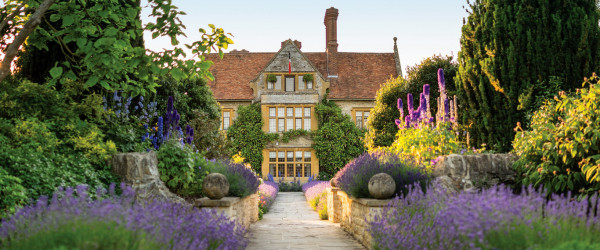 Le Manoir aux Quat' Saisons is beautiful country manor house turned Raymond Blanc hotel and restaurant. There are 32 charming rooms and 13 suites, extensive gardens and an acclaimed, two Michelin starred restaurant - obviously. Le Manor also runs cooking classes.
Bray's The Waterside Inn is the ultimate foodie venue. Michel and Alain Roux run the place and have three Michelin stars for their troubles. There are 22 sumptuous suites and rooms - some of the larger ones arranged in cottages nearby, and a wonderfully French breakfast served to your room on wicker trays.
Marlow's Hand & Flowers is an eight room property with two Michelin stars and a beautiful courtyard garden. The decor is contemporary, but retaining the exposed beams and some of the other original features. The Angus Suite has its own private terrace with a jacuzzi.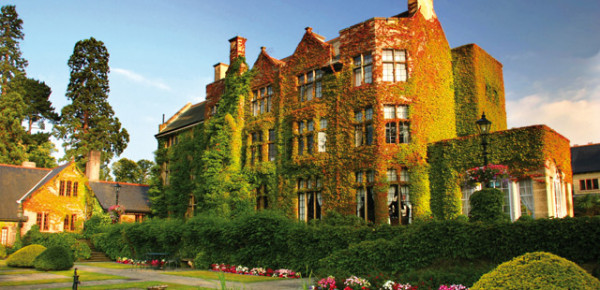 Pennyhill Park Hotel and The Spa is a beautiful, creeper-clad country house hotel with an award-winning spa and a Michelin-starred restaurant. In fact all the facilities are lavish, as is the decor in many of the 120-odd rooms. There's also 123 acres of Surrey parkland surrounding the hotel.
The Hambrough in Ventnor on the Isle of Wight is a must for foodies - it is the island's only Michelin starred establishment, but it also boasts stylish accommodation, pampering bathrooms and wonderful views over Ventnor's esplanade.
The Most Romantic Spa Hotels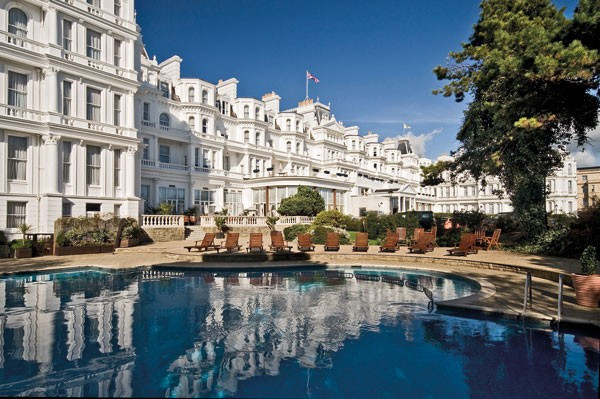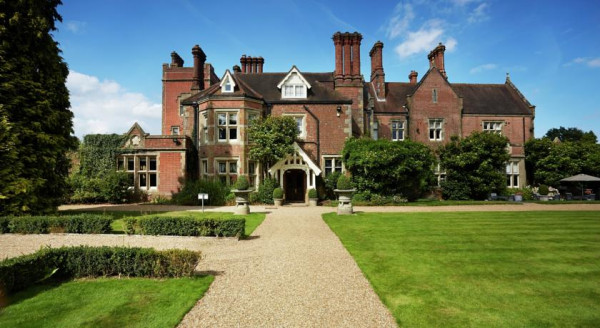 Just outside London, the Alexander House Hotel & Utopia Spa is a boutique country house hotel set on 120 acres of its own parklands. The 57 rooms have been recently refurbished in an opulent style, plus there's a champagne bar as well as a choice of fine dining options. Of course there's also a pool and spa, but this is the sort of hotel where your day stops for afternoon tea, so be prepared for the full mini-break experience.
Tranquil and historic, Ockenden Manor is a 28 room country house hotel surrounded by lovely gardens and the High Weald Area of Outstanding Natural Beauty. There's a Michelin starred restaurant, a spa and beautiful terraces with scenic walking trails leaving directly from them.
Chewton Glen is a gorgeous country house hotel with a wonderful spa and a collection of tree-house bedrooms with panoramic views and private hot tubs - if you're looking for something unusual. The hotel is surrounded by 130 acres of parklands. Expect five star service and gourmet dining.
The Most Romantic Hotels with a Hot Tub
If you're looking for a room with a private hot tub try the Godman or Farriers Suites of the South Lodge Hotel. Both have a private terrace with a hot tub with room for four. The hotel is located near Horsham and has beautiful views over the South Downs. Guests with romance in mind will also benefit from the Michelin starred restaurant and sumptuous rooms.
Bailiffscourt Hotel & Spa has an award winning spa, which is where you'll find their hot tubs, plus 30acres of private parkland and direct access to the beach. Its 39 rooms are large with high ceilings and four poster beds and the mock medieval exterior lends atmosphere.
Wallett's Court Country House is an old Jacobean manor house with spectacular, sweeping views towards and over white cliffs - near Dover. Not only does this property trace its roots back to the days of William the Conqueror, it also boasts the award-winning Garden of England Spa, which has a hot tub as part of the pool complex. There are 17 rooms, starting from around £140 per night.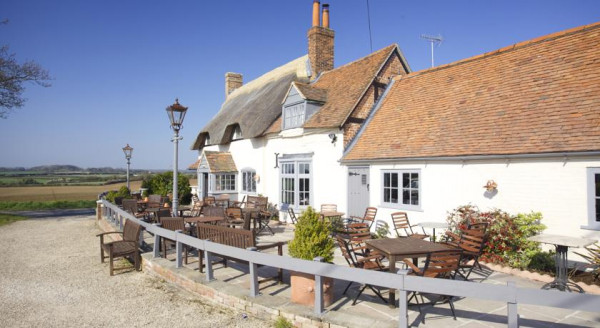 If you're looking for a private hot tub with a view, the Crab and Boar is a wonderful option. It has an enviable position: high in the Newbury Downs, and several of its 14 rooms have private terraces with their own hot tubs. The decor was updated in 2015, into to a rustic-inn/ boutique hotel hybrid, which is a real pleasure to stay in - but this is actually an historic spot and Oliver Cromwell is a previous guest.
The Four Seasons Hampshire is a beautiful country house turned hotel with traditionally decorated rooms, a spoiling spa, sauna and hot tubs, tennis courts and all sorts of country pursuits on offer.
Rhinefield House Hotel is a magnificent Gothic/ Tudor country house hotel in the depths of the New Forest. The decor is traditional and the wonderful formal gardens, water gardens and manicured lawns create a wonderful, relaxed atmosphere. There are fifty rooms, some of them quite grand, plus a choice of restaurants and a hot tub which accommodates four people.
The Most Romantic Hotels for Under £100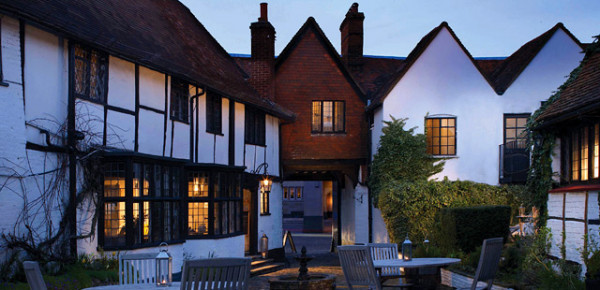 Amersham's The Crown Inn, is a modern coaching inn at the very end of the Metropolitan line, just 40 minutes from the centre of London. There are 23 compact, chic and comfortable rooms upstairs - you might recognise room number 12 from 'Four Weddings and a Funeral' - and downstairs is the bar with its inglenook fireplaces and old wooden floors. Rooms start from around £95 per night.
If you're looking for a lively mini-break, Brighton is always a good choice, and the Artist Residence Brighton, is an arty, centrally located place to stay with great views and a cool cocktail bar. The 23 rooms and suites have been individually decorated and you're close to the beach and everything else in Brighton.
The Miller of Mansfield is a traditional, ivy-covered inn in the pretty village of Goring on Thames. There are 15 individually designed rooms and suites, an acclaimed restaurant and bar and beautiful river views.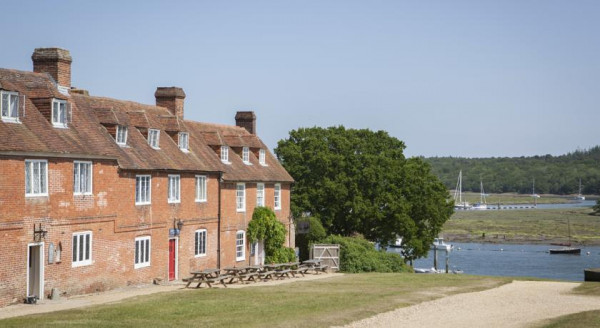 If you haven't found your idea of the most romantic hotels in the South East on our Guru's list you could:
The Most Romantic Hotels in the South East
Kintbury,, Berkshire

The Dundas Arms is a grade II listed Georgian inn on the banks of the Kennet, in picturesque Kintbury. Eight rooms are decorated in classic country house style, with feature wallpapers & luxurious bathrooms - river rooms with private terraces. Formal & pub style dining ensure something for all.

Local markets - The nearby market town of Newbury has plenty of shops selling local produce.

Fishing - Fly fishing on the River Kennet is popular in the summer months.

Great walks - Traverse the Ridgeway National Trail.

Traditional

Check prices

Aylesbury

Grand, majestic yet inviting hotel at the heart of an expansive country estate

Traditional

Spa

Recommended by - Frommers, Good Hotel Guide, Small Luxury Hotels, Michelin Travel

Check prices

Newbury, Berkshire

5* country escape close to Newbury in Berkshire, just an hour from London. A 30,000 strong wine cellar in a luxury hotel with award winning spa for the ultimate pampering. Spacious rooms and suites offer elegant comfort. The perfect country getaway for romance, girlie breaks or simply a great meal.

Foodies - Head chef Daniel Galmiche specialises in classic french/Mediterranean cuisine with a modern twist.

Spa - Award wining spa with a wide range of therapies and treatments on offer.

Sights nearby - 10 minutes from Highclere Castle

Great walks - On the South Downs

Recommended by - Johansens, Relais & Chateaux, Michelin Travel

Check prices

Marlow-On-Thames, Buckinghamshire

Romantic Italian Renaissance style country house set in 65 acres of beautiful landscaped gardens leading down to the River Thames. Individually designed rooms offer traditional or contemporary interiors and lovely views. Excellent restaurant and spa. Perfect for some downtime away from the city.

Spa - The Spa Illuminata Danesfield House offers pool, jacuzzi, steam room and a vast range of face and body treatments

Sights nearby - Pretty Thameside town Marlow is just 3 miles away, plus Windsor and Henley are close by

Great walks - There are lovely walks round the gardens and plenty of riverside ambles

Swimming Pool - 20m indoor pool

Recommended by - Johansens, Small Luxury Hotels

Check prices

Ascot, Berkshire

This elegant country retreat on London's doorstep delivers the Dorchester Collection's signature of five-star luxury and discreet service. A grand spa and outdoor country pursuits provide a mix of indulgence and activity, while Restaurant Coworth Park offers Michelin starred British fare.

Restaurant - Michelin starred

Spa - Conde Nast Best Destination Spa 2017

Swimming Pool - Indoor Pool

Four poster beds - For romantics.

Recommended by - Tablet, Johansens, Kiwi Collection, Michelin Travel

Check prices

Aylesbury, Buckinghamshire

A former coaching inn of the Rothschild's Waddesdon Manor, The Five Arrows provides a historic stay in the home county of Buckinghamshire. Pastel coloured bedrooms with exposed beams, some with four poster beds and traditional bathrooms. By all accounts the restaurant is 5*. A gourmet lover's dream!

Great walks - The Chilterns, with their never ending walking paths, are perfect for ramblers.

Full of character

Four poster beds - For romantics.

Traditional

Recommended by - Good Hotel Guide

Check prices

Marlow (Buckinghamshire)

With two Michelin stars this property serves mouthwatering gourmet food. Rooms are equally forward thinking: contemporary fittings combined with exposed beams, set against a neutral backdrop, some with copper baths. The Angus suite has a private jacuzzi terrace. There is a spa and courtyard garden.

Sights nearby - Marlow Suspension Bridge is close to the property and the All Saints Church is in nearby Bisham.

Sailing - A boat trip along the Thames is an ideal English summer's day activity.

Private Hot Tub - Three of the suites have private terraces with hot tubs

Great walks - Take a stroll through Higginson Park along the Thames.

Check prices

Buckinghamshire

Luxury Palladian mansion turned country hotel. Spa and country club with golf course, indoor and outdoor tennis courts, award-winning restaurants.

Swimming Pool - Indoor Pool

Spa

Traditional

5* Luxury - Very high service standards.

Recommended by - Mr & Mrs Smith, Johansens, Kiwi Collection, Small Luxury Hotels

Check prices

Pangbourne, Berkshire

Rural, chic hotel in a bustling village. Handcrafted Indian furniture, oriental rugs, delicate fabrics. Elegant restaurant with local produce.

Traditional

Quirky - An experience!

Recommended by - Good Hotel Guide, Sawdays

Check prices

Hillside 12 rooms from £156

The Isle of Wight

Stylish guesthouse in a charming thatched Georgian villa, overlooking Ventnor and the sea. Rooms are all white, with designer furniture and abstract art abound. Groups and families can also stay in the stables apartment adjacent to the house. A tranquil place to stay, with wooded gardens.

Views - Overlooking Ventnor with panoramic seaviews.

Great walks - At the foot of St Boniface Down

Secluded setting - For escaping.

Seaside - Ideal for a seaside holiday.

Recommended by - Good Hotel Guide

Check prices

Maidenhead

Ultimate foodie venue with three Michelin stars, on the banks of the river Thames. Run by top chefs Michel Roux and his son Alain. Sumptuous suites and bedrooms.

Restaurant - The Waterside Inn holds three Michelin stars.

Traditional

Recommended by - Good Hotel Guide, Relais & Chateaux

Check prices

Newbury, Berkshire

The Crab and Boar is an historic rural pub with rooms providing contemporary countryside accommodation with comfortable, cosy interiors and a relaxing restaurant for perfect weekend getaways. Some rooms have a private hot tub and terrace. Plenty of country pursuits and outdoor activities nearby.

Private Hot Tub - Several of the bedrooms have their own patios and outdoor hot tubs

Great walks - Fantastic country walks on The Crab and Boar's doorstep

Fishing - Near to some of the country's premier chalkstreams

Sights nearby - Highclere Castle - The Real 'Downton Abbey'

Recommended by - Sawdays

Check prices

Taplow, Berkshire

Grand country house hotel close to London, expensive but luxurious, with history

Swimming Pool - Indoor and Outdoor Pools

Country House - Grand neoclassical pile

Antiques

Restaurant - Recommended.

Recommended by - Mr & Mrs Smith, Frommers, Kiwi Collection, Michelin Travel

Check prices

Amersham, Buckinghamshire

A modern coaching inn on the end of the Metropolitan line, updated by Ilse Crawford design, understated with character, and good food

Romantic - Good for couples.

Recommended by - Tablet, Sawdays

Check prices

Buxted, East Sussex

Palladian mansion, now a luxury country house hotel close to Uckfield. Ideal for a relaxing country getaway and close to sights such as Hever Castle and Wakehurst Gardens. 2 AA Rosette standard modern British cuisine and cookery classes too.

Sights nearby - Close to Ashdown Forest and the famous Winnie the Pooh bridge, Hever Castle and Wakehurst Gardens

Cooking classes - Check for timings.

Great walks - Good for walkers.

Traditional

Check prices

Hastings

Elegant guest rooms provided in an eighteenth-century building. Guests can enjoy sitting rooms, beautiful gardens and the nearby town of Hastings. Freshly cooked breakfasts on offer, including locally caught fish and free-range eggs.

Restrictions on children - Children from 10 and up only

Great walks - Good for walkers.

Check prices

Rye

An old favourite; quirky, old-fashioned and slightly theatrical B&B bang in the centre of Rye. Full of character, in a wonderful town for weekending.

Sights nearby - Situated bang in the centre of town.

Full of character

Four poster beds - For romantics.

Traditional

Recommended by - Good Hotel Guide, Sawdays

Check prices

Rye, East Sussex

Charming and unusual B&B - two rooms in the mill itself (one of Rye's most famous landmarks) the rest attached. Next to the river and within walking distance of Rye town centre.

Landmark - Comes with a reputation.

Traditional

Check prices

Eastbourne, East Sussex

Eastbourne's 'White Palace' - a luxurious English seaside hotel. A host of facilities - spa, indoor and outdoor pools, award-winning restaurant, children's playroom.

Seaside - Ideal for a seaside holiday.

Kids Club - Fully staffed.

Traditional

5* Luxury - Very high service standards.

Recommended by - Johansens, Small Luxury Hotels

Check prices

St Leonards on Sea, East Sussex

Contemporary and stylish romantic refuge on the seafront. Impeccably decorated in whites and nudes, large light rooms, sea views. Fish restaurant.

Restrictions on children - No children under 5 years.

Sights nearby - Well located for major sights.

Seaside - Ideal for a seaside holiday.

Recommended by - Good Hotel Guide

Check prices

Lewes, East Sussex

Listed manor house set in beautiful gardens with heated pool and tennis court. Luxury B & B with antiques and a house party feel. Dinners can be arranged. Good base for Glyndebourne.

Garden - Attractive outside space.

Swimming Pool - Outdoor Pool

Great walks - Good for walkers.

Sights nearby - Well located for major sights.

Recommended by - Good Hotel Guide, Sawdays

Check prices

Burwash, East Sussex

A gorgeous little B&B in picturesque Burwash. Elegant romantic bedrooms impeccably decorated with lots of character. Fantastic breakfasts, friendly hosts, and plenty of local exploring. Perfect for a romantic getaway.

Sights nearby - East Sussex boasts National Trust properties, world-famous gardens, important historic monuments from the Norman Conquest.

Local markets - Rhye, Lewes, Tunbridge Wells nearby for antique shopping.

Great walks - Along the North and South downs.

Romantic - Good for couples.

Check prices

Brighton (East Sussex)

This arty 23 bedroom hotel, cocktail bar and restaurant is centrally located in Regency Square, with sea views over the iconic West Pier. Cool, contemporary decor in the middle of Brighton with lots of galleries and good restaurants just minutes away. Really great for weekend group getaways.

Close to nightlife - Explore everything this eclectic city has to offer.

Great walks - A stones throw from the beach front

Sights nearby - Walking distance to Brighton Pier

Other Activities - Visit The Theatre Royal

Recommended by - I Escape, Sawdays

Check prices

Winchester (Hampshire)

In an ideal location close to the centre of Winchester and perfect for couples escaping for a city break. Three individually decorated rooms feature charming design quirks such as antique mirrors and lighting, refurbished doors and bedheads and reclaimed Victorian radiators.

Great walks - Follow in famous footsteps along the Keats walk. You might just pen a verse or two.

Local markets - Winchester Market has a vibrant spread of locally sourced goods.

Restrictions on children - Children cannot be accommodated at the hotel.

Sights nearby - Winchester Cathedral is a must visit.

Check prices

Ventnor, The Isle of Wight

An enchanting clifftop villa with spectacular seaviews, in charming Ventnor. Lovely light and modern bedrooms with pampering bathrooms. Nearly all bedrooms have views, some with balconies.The fine dining restaurant uses local produce and experimental cooking. A chic stay.

Foodies - Chef Robert Thompson has transformed the restaurant into a veritable Mecca for foodies- emphasis is on local, fresh ingrediants.

Romantic Break - Stylish rooms, with private balconies overlooking the picturesque bay, incredible food and romantic walks along the coast.

Sights nearby - Visit the nearby is historical and beautiful village of Bonchurch, once the home of Charles Dickens.

Great walks - Make the most of the miles of sandy beaches and coastal paths.

Recommended by - Good Hotel Guide

Check prices

The Pig 31 rooms from £185

Brockenhurst

A country escape a step above the rest. Traditional meets modern world comforts in rooms with oh-so comfy beds and huge rain showers. The restaurant is worthy of a visit alone with produce being very locally sourced (often from the garden). Treatment rooms on offer for some pampering. Glorious.

Spa - Not a spa as such but treatment rooms that therapists come to on request from their sister hotel.

Great walks - Borrow a pair of Hunter wellies and set out in to the New Forest.

Sights nearby - Visit Beaulieu Abbey, Hurst Castle or Buckler's Hard.

Secluded setting - For escaping.

Recommended by - I Escape, Johansens, Mr & Mrs Smith

Hotel Website

Winchester, Hampshire

Modernised 17th century country house set in lovely parklands. Large rooms with antique furniture, sash windows and some with four poster beds. Excellent award winning cuisine, cosy bar and fragrant gardens. With plenty of countryside activities nearby, it's the perfect romantic luxury escape.

Country Escape - A 17th-century country house escape, set in 63 acres of stunning Hampshire parkland with tennis courts and lovely gardens.

Great walks - Wander the charming gardens on the estate, and further afield into the lovely Hampshire countryside.

Cooking classes - Make the most of the excellent on site chefs with the in house professional cookery school.

Fishing - Hire a ghillie for fishing on the Test or Itchen, a perfect days outing.

Recommended by - Frommers, Small Luxury Hotels, Michelin Travel

Check prices

Hook, Hampshire

A modernised country house estate with extensive additional modern wings attached. Classic rooms feature high ceilings, sash windows and some with in-room free standing baths. An abundance of country pursuits and spoiling spa. Ideal for the quintessential British country experience.

Spa breaks - Indulge yourself in the converted old stables, now an extensive spa using world-renowned products Sodashi and ESPA.

Country Escape - An indulgent country estate equipped with tennis courts, sauna, hot tub, spa, fine dining and luxurious suites.

Kids Club - Professionally organised children's programme

Swimming Pool - Indoor Pool

Recommended by - Johansens, Kiwi Collection

Check prices

New Milton, Hampshire

Classic and superbly run country house hotel with great attention to detail and a wonderful spa close to the New Forest. Newly built, luxury tree-house bedrooms set high in a scenic valley with panoramic views. 5 star amenities, imitable service and gourmet dining.

Exclusive offer - Last Minute Deals

Country Escape - A gorgeous country house spa, set in 130 acres of parkland at the edge of the magical New Forest.

Great walks - Plenty of walking across the 130 acres of parkland, or head into the New Forest.

Fishing - There is fishing available nearby, ask at the hotel for details.

Cooking classes - The Kitchen in collaboration with celebrity chef James Martin

Recommended by - Mr & Mrs Smith, Tablet, Frommers, Good Hotel Guide, Johansens, Kiwi Collection, Relais & Chateaux

Check prices

Lime Wood 32 rooms from £195

Lyndhurst, Hampshire

Scintillating luxury hotel in a superbly redesigned Georgian house in the heart of the New Forest. Wonderfully comfortable beds in large rooms all with unique features including free standing baths, fireplaces or four posters. A superb restaurant curated by a celebrity chef. Countryside perfection.

Exclusive offer - Lastminute offers

Foodies - A super chic restaurant, serving Anglo-Italian fare. A product of Lime Wood's Luke Holder and high-profile chef Angela Hartnett.

Families - Extra beds allowed in rooms, kids activities on site and baby sitting facilities makes this an obvious choice for parents.

Country Escape - A beautifully renovated country house situated in the heart of one of the UKs finest National Parks.

Cooking classes - The excellent Hartnett Holder &Co Backstage cookery school has a wide variety of hands on courses.

Recommended by - Mr & Mrs Smith, I Escape, Tablet, Good Hotel Guide, Johansens, Kiwi Collection, Relais & Chateaux, Sawdays

Hotel Website

Brockenhurst

Gothic/tudor style country house hotel set in the depths of the New Forest. Beautiful gardens and traditionally done bedrooms. Dining to suit all tastes and leisure facilities including outdoor swimming pool and gym.

Swimming Pool - Outdoor and Indoor Pools

Great walks - Situated in the heart of the New Forest National Park

Traditional

Check prices

Brockenhurst, Beaulieu

Lovely historic property situated on the Beaulieu River. Maritime themed living rooms downstairs whilst bedrooms have a traditional country feel with the addition of colourful Indian fabrics. An award winning restaurant serves modern British cuisine. A host of activities. Ideal for families.

Active Holiday - NFA, situated within the Beaulieu Estate, specialise in outdoor activities suitable both for team building and family fun.

Country Escape - A stunning historic and cosy riverside property situated within the 9,000 acre Beaulieu Estate and the New Forest.

Local markets - Make a trip to the quaint Lymington Saturday market and sample local foods and drink.

Great walks - The very location, within the New Forest, makes this ideal walking terrain.

Recommended by - I Escape, Sawdays

Check prices

Totford, Hampshire

The Woolpack Inn is a classic, traditional pub with beautifully designed rooms in a tiny rural hamlet. Seven elegant, rustic-chic rooms with exposed stone and brick walls. Great food with daily specials and outdoor wood-fired oven for casual pizzas. A real family friendly country find.

Active Holiday - Being dog friendly & boasting miles of lovely countryside make the Woolpack Inn very popular with shooting parties and ramblers.

Romantic Break - An ideal country escape for two- with log fires, sweeping views, cosy rooms, deep soaking tubs and wonderful traditional grub.

Great walks - There are a wide range of walks for all abilities on the doorstep, bring your pooch!

Fishing - The area is great for fly fishing, which can be arranged from the hotel.

Recommended by - Sawdays

Check prices

Gurnard, The Isle of Wight

Top quality food with Solent seaviews to match - a delightful and stylish b+b close to Cowes and popular with sailors. Just three bright, seaside chic, minimalist bedrooms, one with a private terrace. A lawn overlooks the sea. Delightful.

Restaurant - Recommended.

Views - Lovely Solent views.

Sailing - Can be booked nearby.

Seaside - Ideal for a seaside holiday.

Check prices

Crawley, West Sussex

Boutique country house hotel, set in 120 acres of parkland. Recently refurbished rooms are generously proportioned and sinfully luxurious. Enjoy the fine dining options and champagne bar. Spoiling facilities include spa and pool. Slip back to a simpler time where your day stops for afternoon tea.

Total relaxation - This is truly a place to let go of it all, an oasis of luxorious suites, spa treatments, fine dining and picturesque grounds.

Romantic Break - Inject a little romance into your weekend with two person tubs, enormous suites, tandem massages and candlelite dinners.

Great walks - Take a stroll around the 120 acre parklands and manicured gardens that surrround the property.

Spa - Award winning spa with wide range of treatments.

Recommended by - Small Luxury Hotels, Tablet, Johansens

Check prices

Cuckfield, West Sussex

This tranquil and historic manor house is just an hour from London, with lovely gardens, indoor and outdoor pool and Michelin star fine dining. Rooms exude comfort and style. Relax at the spa, explore the South Downs or sit with your favourite drink on the terrace. A beautiful mini-break location.

Foodies - The creative cuisine of Head Chef Stephen Crane has earned them a Michelin-Star, check out the seven-course Tasting Menu.

Country Escape - Submerge yourself in this country house hotel, with every whim and comfort taken care of there is no need to leave.

Great walks - This area boasts plenty of picturesque walks, ask your hosts to point out a few choice trails to follow.

Views - To the South Downs

Recommended by - Johansens

Check prices

Nr Arundel, West Sussex

Historic castle dating back to the 12th century. Atmospheric rooms, moat, and oak portcullis. Behind lie acres of landscaped gardens.

Four poster beds - For romantics.

Romantic - Good for couples.

Traditional

Recommended by - Mr & Mrs Smith, Frommers, Kiwi Collection, Relais & Chateaux, Michelin Travel

Check prices

Sidlesham, West Sussex

Contemporary waterside 16th Century Inn on the banks of Pagham Harbour Nature Reserve. Chic rooms ooze elegance and simple country charm. Enjoy a menu centered around locally landed fish and locally reared meats. A truly romantic escape in Dorset with views over the salt marshes.

Foodies - Wonderfully falvoursome cuisine, with seafood from the local fisherman, meat from the local farms and honey from the neighbours!

Country Escape - An ideal country escape, with plush rooms, mouthwatering cuisine, roaring fires in the cosy bar and plenty of local walking.

Great walks - Burn off some calories between lunch and dinner with an afternoon stroll on West Wittering's pebbly beach.

Birdwatching - Binoculars and a telescope are provided for spotting local birds and animals.

Recommended by - Mr & Mrs Smith, Good Hotel Guide, Sawdays

Check prices

Midhurst, West Sussex

A timeless family hotel, in the heart of the South Downs National Park. Classically styled rooms brim with old school elegance and comfort. The popular restaurant serves locally sourced wholesome cuisine. A unique spot, complete with grass tennis courts, golf course, two pools and spa.

Country Escape - The hotel grounds boasts a croquet lawn, golf course, grass tennis courts and the surrounding hills beckoning for country walks.

Total relaxation - With spa treatments, indoor and outdoor pool, sauna and steam room plus a terraced bar for whiling away the afternoon.

Sights nearby - Roman villas at Fishbourne and Bignor, plus Chichester Cathedral and plenty of stately homes close at hand.

Great walks - The hotel provides wellies for exploring the South Downs rolling into the distance.

Recommended by - Good Hotel Guide, Johansens, Sawdays

Check prices

Midhurst, West Sussex

Handsome characterful medieval inn with four-poster beds, gourmet restaurant and contemporary spa in the pretty Sussex market town of Midhurst. History lovers and romantics will enjoy a weekend visit or mini break.

Swimming Pool - Indoor Pool

Four poster beds - For romantics.

Full of character

Traditional

Recommended by - Frommers, Johansens

Check prices

Chichester, West Sussex

An elegant country retreat on the Goodwood Estate. Two golf courses, a spa health club and a choice of restaurants make this hotel an ideal weekend getaway. Bedrooms are smartly decorated, many with private sitting rooms and patio terraces.

Great walks - Stroll around the Goodwood Estate or explore the South Downs way

Sights nearby - Just outside Chichester

Swimming Pool - Heated indoor pool

Spa

Check prices

Nr Horsham, West Sussex

Classic luxury country retreat in 93 acres of parkland and woodland. Views over the South Downs, Michelin-starred restaurant, sumptuous rooms.

Private Hot Tub - Book the Godman or Farriers Suite for your own private terrace with hot tub

Four poster beds - For romantics.

Views - Great views from hotel

Traditional

Recommended by - Johansens, Small Luxury Hotels

Check prices

Climping, West Sussex

Atmospheric mock medieval house with award winning spa set amid 30 acres of private parkland with direct beach access. Large rooms feature high beamed ceilings, antique four poster beds and luxury bathrooms. Dine in equally sumptuous surrounds. Well positioned from London as a weekend get away.

Romantic Break - Lovely spa with a wide range of treatments, couples side by side bath tubs and a wonderfully secluded feel.

Country Escape - Cosy and luxurious interiors beckon you home from a day exploring the thirty acres of private parkland.

Great walks - Enjoy lovely coastal walks directly from the property, or explore the Norman chapel on the grounds.

Sights nearby - Visit Arundel Castle and try your hand at jousting.

Recommended by - Johansens, Tablet

Check prices

NOT TO SHOW

No Longer Operating. Gorgeous 18th century oast house turned B&B set amid Kent countryside. Five elegant bedrooms, with loads of original features - think beamed ceilings, fireplaces and brickwork. Perfect romantic retreat or escape from the city.

Sights nearby - A great base for exploring Kent and East Sussex - country houses, gardens, castles and the south coast.

Birdwatching - Spot the wild fowl from the comfort of your own room!

Views - Lovely views over the pond or deer filled parkland.

Restrictions on children - No children under 14 years

Check prices

Sandwich, Kent

Impressive Lutyens mansion in town centre with rooms/cottages for guests in the wonderful garden. Private and secluded stay, ideal for groups of friends or grown-up families.

Garden - 3 and a half acres of Lutyens and Jekyll designed gardens

Restrictions on children - No children under 16.

Full of character

Romantic - Good for couples.

Recommended by - Good Hotel Guide, Sawdays

Check prices

Nr Maidstone, Kent

Grand Edwardian country house b&b, with beautiful interiors, gardens and views over the Weald. A great rural escape, especially in summer, with pool, tennis, croquet.

Garden - Attractive outside space.

Romantic - Good for couples.

Great walks - The North Downs Way is just behind the house

Sights nearby - 5 miles from Leeds Castle

Recommended by - Good Hotel Guide

Check prices

Kent

Ten bedroomed 1920s mansion perched on a totally unspoilt stretch of coastline, with superb views of the English Channel. This seafront hotel offers traditionally decorated rooms, a restaurant, bar, library with games and a first floor lounge with telescope. Perfect for a quiet getaway.

Golf - Littlestone Golf Club, an 18 hole Championship Links Course next door.

Sights nearby - Leeds & Bodiam castles are within easy reach

Birdwatching - Dungeness Bird Observatory

Great walks - Good for walkers.

Recommended by - Good Hotel Guide

Check prices

Maidstone, Kent

Classic country house hotel set amid twenty two acres of Kent countryside. Traditionally furnished with many period antique pieces. Ideal location for a country weekend getaway. Popular venue for weddings and business events.

Sights nearby - Leeds Castle is only 3 miles away

Great walks - Good for walkers.

Traditional

Check prices

Dover, Kent

Old Jacobean manor house in country setting. Views over sweeping landscape towards white cliffs. Rustic bedrooms, spa, restaurant.

Swimming Pool - Indoor Pool

Four poster beds - For romantics.

Spa

Recommended by - Frommers, Johansens, Sawdays

Check prices

Fawkham, Kent

Georgian manor house turned country house hotel set amid twelve acres with excellent facilities including spa, health club, creche and much more. 2 AA Rosette standard fine dining. Easy access to the channel tunnel and Kent sights.

Sights nearby - Very close to Brandshatch plus plenty of stately homes and gardens

Swimming Pool - Indoor Pool

Traditional

Spa

Check prices

Ramsgate, Kent

Following a very recent renovation, original features of this magnificent building have now been combined with modern luxuries. Bedrooms are elegantly decorated and spacious. A magnificent bar with sea views and an exquisite restaurant menu. Log fires and afternoon teas. Seaside elegance.

Learning - UK's Most Inspiring Museum, the Powell-Cotton museum in Quex House, Birchington

Cycling - The Isle of Thanet is perfect cycling and walking territory

Other Activities - The Summer Squall - a summer arts festival.

Sights nearby - The Turner Contemporary Gallery

Recommended by - I Escape

Check prices

Royal Tunbridge Wells, Kent

Former royal butler and Aussie Harold Brown's devotion to Victoriana and service below stairs make this captivating Victoriana themed B&B in the centre of Royal Tunbridge Wells. An experience, with great stories from Harold included.

Traditional

Quirky - An experience!

Check prices

Faversham, Kent

A pretty vintage-laden B&B, a cross between New England style and French chic, in a glorious corner of Kent. Comfortable rooms, charming garden, very relaxed.

Recommended by - Sawdays

Check prices

Canterbury

A lovely one roomed B&B plus 2 cottages sleeping up to 5, just a stone's throw from Canterbury's cathedral. With stylish interiors, your own sitting room and wet room, it's the perfect romantic bolthole and haven for local exploring.

Local exploring - Ideally located in the centre of Canterbury for exploring the town and wider area.

Sights nearby - Walking distance to all of Canterbury's highlights

Quirky - An experience!

Traditional

Check prices

Oxford

A luxury boutique hotel in a wonderfully old building. The rooms have simple contemporary design. Bathrooms are pleasingly indulgent. A small but well stocked library is awaiting academics. The restaurant is excellent. Highly recommended.

Writing a novel - This recently refurbished masterpiece was once home to Oscar Wilde, sit in the luxurious library and draw inspiration.

Great walks - Book a guided walking tours of the city and University Colleges.

Sights nearby - Visit any one of the 38 University Colleges.

Full of character

Recommended by - Tablet, Frommers, Good Hotel Guide, Sawdays

Check prices

Stadhampton, Oxfordshire

Eclectic, eccentric – a one off converted coaching inn. Think padded leather walls, silver beds, copper free standing baths. A London red bus sits decoratively in the garden. The two restaurants serve traditional British or Thai food. Best for wacky weekends away.

Romantic Break - In room freestanding baths and intimate dining areas make for a romatic weekend away.

Fishing - Fly fishing is organised by the hotel both for events or just a day out.

Great walks - Explore the 80 acres of parklands with rare bread farm and woods.

Full of character

Check prices

Great Milton, Oxfordshire

Raymond Blanc hotel and restaurant. Beautiful country manor. Extensive gardens, acclaimed restaurant, luxurious rooms.

Cooking classes - Raymond Blanc's cookery school

Gourmet

Foodies

Romantic - Good for couples.

Recommended by - Tablet, Good Hotel Guide, Kiwi Collection, Relais & Chateaux, Michelin Travel

Check prices

Bicester, Oxfordshire

Elegant and historic country house hotel just a stone's throw from Bicester Village. Twenty five well appointed and elegant rooms feature stylish, traditional furnishings. Dinner is served in the stunning wood panelled Baron's Hall and the gardens are beautiful. Perfect for a romantic break.

Sights nearby - Within easy reach of Oxford, Blenheim Palace and the Cotwolds villages.

Swimming Pool - Outdoor heated pool, open during summer months.

Traditional

Check prices

Oxford

Robustly elegant, quintessentially English and extremely comfortable, The Macdonald Randolph Hotel is perfectly situated on the corner of Beaumont Street and St Giles, within easy walking distance of enough historic sites to satiate the appetite of the most culturally hungry traveller.

Great walks - Oxford's size makes it a wonderful city to explore on foot, wander the streets and soak up the history.

Spa

Four poster beds - For romantics.

Traditional

Recommended by - Frommers, Good Hotel Guide

Check prices

Goring on Thames, Oxfordshire

Traditional ivy-covered inn in village setting. Acclaimed restaurant, bar, individually designed suites, Overlooking the river.

Romantic - Good for couples.

Traditional

Great walks - Good for walkers.

Recommended by - I Escape, Sawdays

Check prices

Oxford

Sophisticated hotel with buzzing restaurant and bar. Tudor interiors updated with chic styling and large beds. Discreet and laid back luxury and perfectly positioned for sights. Contemporary art on the walls. An ideal city stay.

Local exploring - Neighbouring some of the oldest Oxford colleges and within walking distance of shops, theatre and the city's Botanical Gardens.

City Style - Georgian alcoves, wood-paneled walls and large sash windows meet bold modern art and understated elegant interiors.

Sights nearby - Plenty of sights to see nearby, the hotel is opposite St Mary's Church, and neighbouring University and Merton.

Great walks - Riverside and meadow walks from the hotel or walking tours with a guide.

Recommended by - Tablet, Frommers, Good Hotel Guide

Check prices

Surrey

You won't believe that this 16th century, quintessentially English manor house is but a ten minute drive from Gatwick airport. Complete with beamed ceilings, four poster beds, plush sofas and a crackling fire in winter months.There is also an award winning restaurant. Ideal for weddings and parties.

Fishing - In the River Mole

Local markets - Good for local colour.

Full of character

Secluded setting - For escaping.

Recommended by - Small Luxury Hotels

Check prices

Redhill, Surrey

Country house hotel with outstanding views over the Surrey and Sussex countryside. Rooms have been stylishly designed many with individual features including original artworks and feature beds. Ideal destination for both business and leisure travellers. Popular wedding venue.

Swimming Pool - Indoor Pool

Views - Great views from hotel

Four poster beds - For romantics.

Traditional

Check prices

Richmond, Surrey

A spectacular boutique hotel on the banks of the Thames and surrounded by Richmond Park. Beautiful Farrow & Ball painted rooms have elegant four poster beds, sumptuous furnishings, and all the mod cons. Stunning river views from the garden, terraces, and Michelin star British restaurant.

Boutique - Floor to ceiling French windows, four poster beds, immaculately painted Farrow and Ball walls, chandeliers.

Views - Wonderful views over the river offer peace and a sense of restfulness.

Foodies - Michelin star restaurant, Modern British.

City Style

Recommended by - Mr & Mrs Smith

Check prices

Bagshot, Surrey

Creeper clad 19th century country house hotel. Michelin-starred restaurant and award winning spa just half an hour from Heathrow. Country style with lavish facilities.

Spa - The fabulous spa boasts eight indoor and outdoor pools, plus canadian hot tubs, treatments and much more.

Traditional

Swimming Pool - Indoor/outdoor

5* Luxury - Very high service standards.

Recommended by - Tablet, Johansens, Small Luxury Hotels

Check prices

Chiddingfold, Surrey

Sat on the edge of Chiddingfold Green this ivy clad property is a picture of English village life. Inside the 14th century building it is all exposed beams, flagstone tiles, roaring fires and four poster beds, yet with DAB radios, in room DVDs and bathroom mod-cons. The restaurant is AA rated.

Great walks - The South Downs, Blackdown, Leith Hill and Winkworth Arboretum provide ample scenic walking routes.

Sights nearby - Jane Austen's House Museum and the immortalised town of Loxwood are both a short drive away.

Full of character

Birdwatching - Good birding near the hotel.

Recommended by - Good Hotel Guide

Check prices

Surrey

Good base in attractive countryside for a weekend getaway in Area of Outstanding Natural Beauty. Also the area where Jane Austen got inspiration for her novels. Couples will find it cosy and contemporary; larger groups and families will appreciate the spacious rooms and communal areas.

Sights nearby - For those interested in art visit Churt's Sculpture Park

Great walks - Walk the Pilgrim's Way along the Surrey Hills

Designer - Uniquely designed interiors.

Check prices
posted Wednesday, 21st June 2017
comments powered by

Disqus
Search the best hotels in United Kingdom