The Ultimate Guide to UK Hotels with Hot Tubs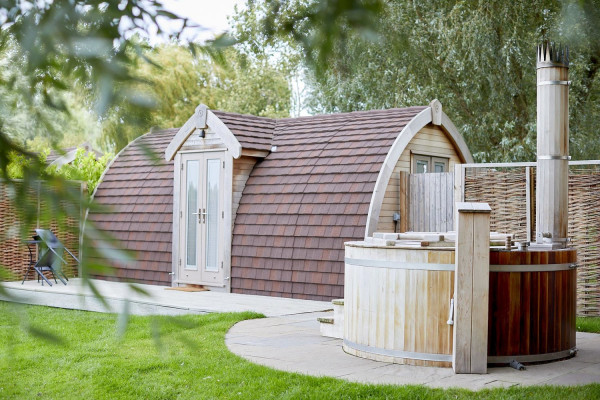 We all love a good weekend away, and in this article we're shining a light on the best hotels with hot tubs in the UK. In recent years we've seen an explosion in the quality and choice of hotel getaways in the UK, from country house hotels to luxury B&Bs. We are also becoming ever more discriminating — and for many of us it's the hot tub that makes the difference, especially if it's romance we are after... So here's our ultimate guide to the best hotels with hot tubs in the UK.
For the Scrapbook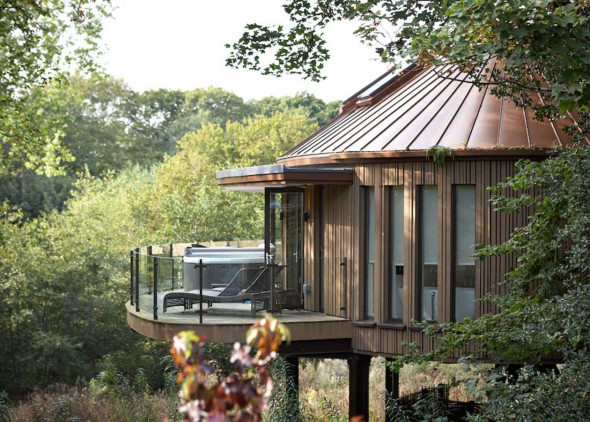 Chewton Glen is both luxurious and family friendly. It's always been beautifully positioned, on its own 130 acres on the edge of the New Forest, close to the coast, and the manor house has always been beautiful inside and out. But the addition of magical modern treehouse accommodation — complete with private terraces with hot tubs — really puts it in a category of its own when it comes to luxury for the whole family. The spa is a treat — with more hot tubs if you don't have one in your room — and there are two restaurants, a fantastic kids club, cookery classes, tennis courts and a huge pool.
For Romantics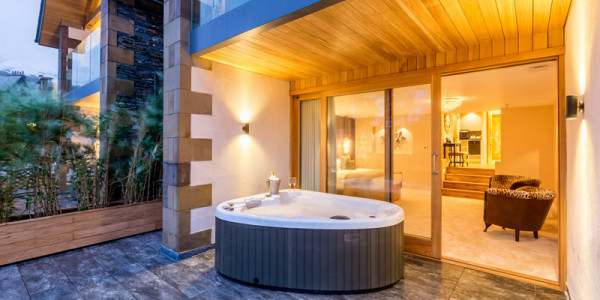 Summer Lodge is a wonderful country house hotel in the green hills of the Dorset Area of Outstanding Natural Beauty. Its 24 rooms and suites are very plush, with elaborate fabrics, and plenty of gilt and fringes, plus there's a gourmet restaurant and a fancy bar with a world-class sommelier. There's also a spa wth an impressive heated pool, a sauna and a hot tub. But for a special romantic treat book Ivy Cottage which boasts its own indoor hot tub.
Small and intimate feeling, the Windermere Boutique Hotel has been carefully converted from an Edwardian house close to the shore of Lake Windermere. There are 13 individually decorated rooms and suites, several with private hot tubs, balconies and terraces. There's also a bijou restaurant, and an adults only policy.
The Applegarth Villa in Windermere is a luxurious, adults only pick, with sumptuous details and private hot tubs — there are 15 rooms and seven suites, and all the suites have their own hot tubs. The decor ranges from memorable, to fully themed. There's also a bistro, and a bar with an impressive whisky collection.
For a Mini-Break Ex-London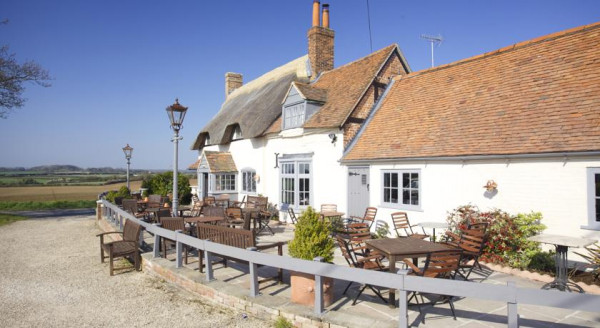 Berkshire's Crab and Boar is an historic, rural pub, offering contemporary, country-feeling accommodation and a relaxed atmosphere. This is the sort of place you'll want to come back to after a long walk, its cosy welcome, hearty, fine-dining food, and five rooms with their own hot tubs, make it a wonderful haven. There's even a helipad for the serious jet setters.
The Bird is a fun and colourful boutique hotel with plenty of romance to it, converted from a Victorian mansion overlooking Bath's Recreation Ground. There are 31 rooms and suites, decorated individually, and featuring original art and creative furnishings; one room has a hot tub. We love the terrace bar and Plate restaurant.
For a Mini-Break in London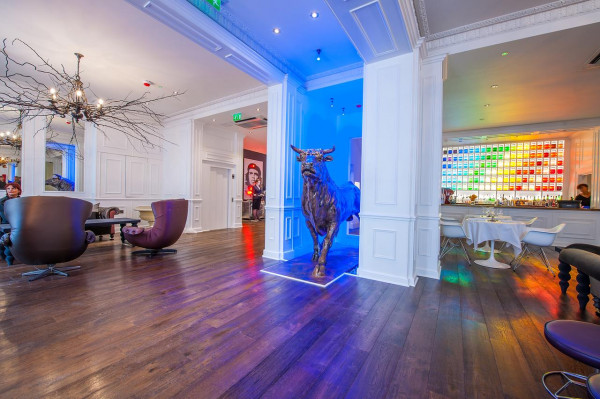 The Exhibitionist Hotel offers quirky luxury in museum-rich South Kensington. With art on the walls, and on the floors and ceilings, and a confident use of colour, this is a bold pick. The cocktail bar and restaurant offer similarly creative design principles. Several of the suites have private balconies and roof terraces, and two have their own hot tubs.
For a Country Escape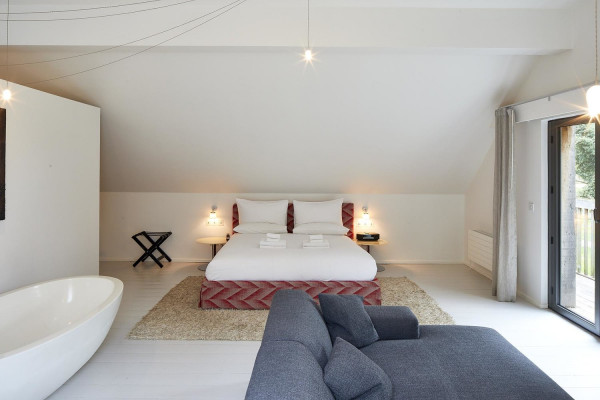 Tuddenham Mill is a converted watermill in rural Suffolk. If you appreciate minimal design, Starck bathrooms, Bose sound systems AND original features, then these 15 rooms and suites will please you. The Nook Rooms also boast private, wood fired cedar hot tubs. The restaurant is impressive too.
For a Rural Retreat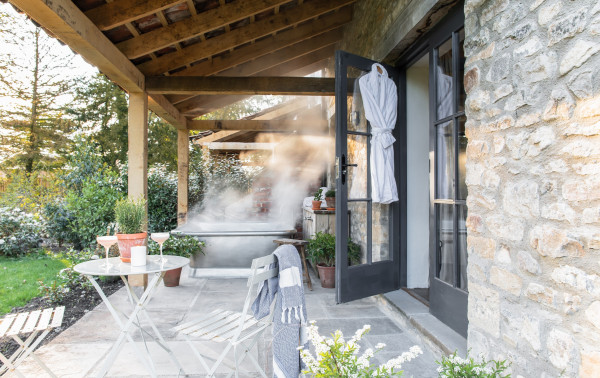 The Middleton Lodge Estate is a sprawling Yorkshire country estate with a range of accommodation based around the Georgian Palladian mansion. The main house has the rooms with the four-poster beds and fireplaces, but some of the rooms dotted around the estate have private hot tubs too. The decor is unfussy, with neutral colours and natural materials all around. The Coach House restaurant has an estate-to-fork ethos, the spa is eco-friendly, and they offer complimentary bike hire.
Dannah Farm in Derbyshire has been elegantly converted into an eight bedroom B&B, and it's billed as the perfect escape — an argument helped along by the fact that three of the rooms have private outdoor hot tubs, and there's a fourth hot tub hideaway in the garden. There's also a sauna and steam room. The views are relaxing too, mature gardens, and then rural hills, and there's a cosy lounge. No restaurant, but they offer breakfast.
For a Country House Hotel
With views over the South Downs and a Michelin-starred restaurant, the South Lodge Hotel in West Sussex offers the complete country house hotel experience. It's big — there are 89 rooms and suites — but it still feels intimate, with each room individually decorated with antiques and hand-made mattresses. Two of the suites have private terraces with hot tubs: The Godman and Farriers Suites.
The Hare and Hounds Hotel is a charming, Cotswolds Stone country house hotel just outside the market town of Tetbury. There are now 42 rooms and suites, most arranged around a charming courtyard, and all with elegant details. The fine dining restaurant and friendly, country pub are popular with locals as well as visitors, and it's surrounded by a large garden. If you're wondering about the hot tubs, they're in the suites.
For a Spa Break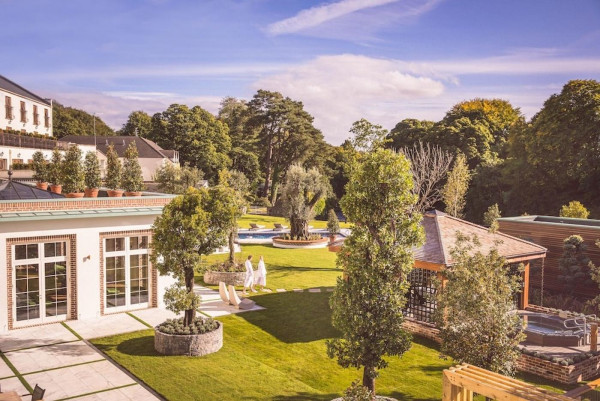 Set on 163 acres of mature woodlands, and right beside a meandering river, the Galgorm Spa and Golf Resort in Northern Ireland's County Antrim is large and luxurious, with a range of accommodation that includes rooms, suites and lodges. The spa gets mentioned in the name and you can see why, it's got all sorts of wonderfully rejuvenating treatments, plus a collection of five hot tubs, two saunas and a snow cabin. There's also an award-winning restaurant and a golf course. For a private hot tub book the Riverside cottage or one of the residences.
Cotswold House is more than one house, really, it's an historic row of houses in the quaint, Cotswold Stone village of Chipping Campden, converted into a 28 room hotel, compete with a spa and a beautiful dining room. On the inside all the mod. cons. hide behind Regency details — even the communal toilets have flat screen TVs. Behind the hotel are gardens, and cottages, and its here, in the cottage suites, that you'll find the private hot tubs. Plus the adults only spa, complete with hydrotherapy pool and hammam.
For Foodies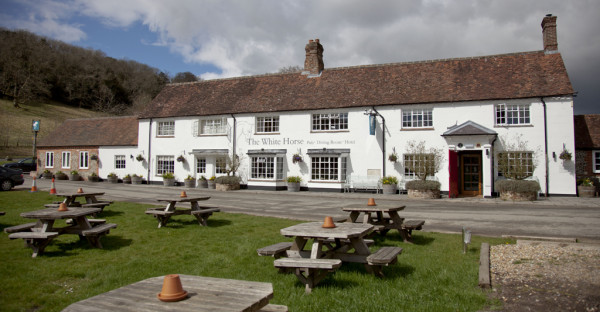 The White Horse we're talking about here is in Chilgrove, in the South Downs National Park, a charming pub with dining and rooms. The restaurant has an excellent reputation, and they buy in fish and game from local suppliers to create interesting menus. The 15 rooms have been converted from the stables, and two of them have private hot tubs.
Rocpool Reserve is a chic, contemporary townhouse conversion overlooking the river in Inverness. There are just 11 rooms and suites — with huge bathrooms — and Chez Roux, the restaurant, is overseen by Albert Roux OBE, and serves French country-style grub with a Scottish twist. Two of the rooms have private hot tubs for maximum luxury.
With Kids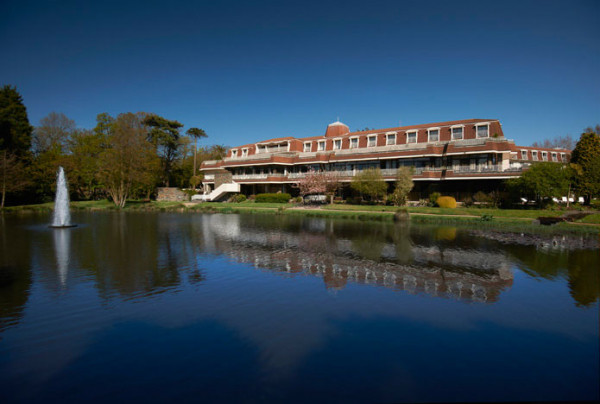 The St Pierre Park Hotel & Golf Resort is just outside St. Peter Port on Guernsey, alongside its own nine hole golf course. And within the resort grounds you'll find all sorts of facilities, including an impressive spa complete with tennis courts, pools, saunas, and a beauty salon, and a playground. There are 131 rooms and suites, and it's the Garden Suites which have their own hot tubs — and gardens — both overlooking the lake.
The Swan Hotel is a wonderfully relaxing Lake District escape on the south shore of Lake Windermere. A traditional coaching inn, with many contemporary improvements, this is a family-friendly spot with great facilities — that include a hot tub in the spa. There's also a terrace and gardens, a pool and playroom, and a choice of bars and restaurants.
For Great Value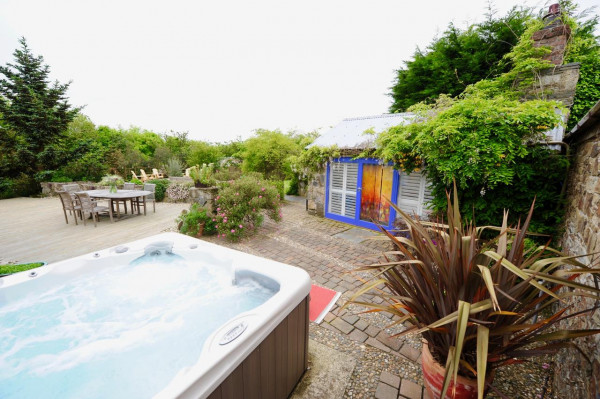 Titchwell Manor is an elegant and unfussy hotel on the Norfolk coast, offering incredible views and traditional comforts. Details like flagstone floors, and fireplaces keep it cosy — this building started out as a Victorian farmhouse — but the 27 rooms and suites have all the mod cons. Two of the rooms have private patios with hot tubs.
Lower Barns is a charming, six room B&B in St. Austell, Cornwall. Each of the rooms has been individually decorated, and features bright colours and treasures brought back from the owner's travels. Two rooms have private hot tubs.
Still not sure where to book?
You could browse some of our recommendations for hot tub hotels by location?
Or you could contact one of our friendly Gurus for personalised advice.
posted Monday, 21st February 2022