Best Pubs with Rooms in Sussex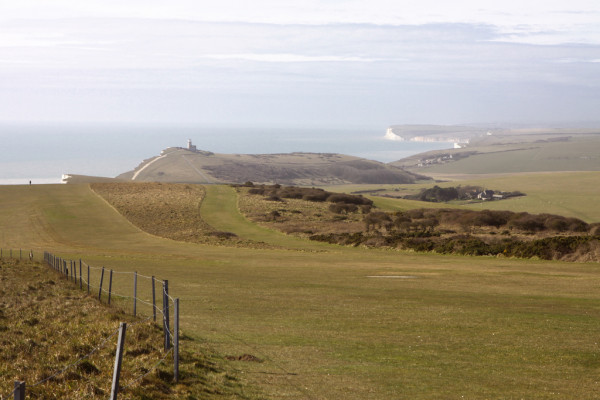 Petras Gagilas via Flickr
East Sussex is a major destination for Londoners escaping to the coast, with colourful Brighton, genteel Eastbourne and historic Hastings just a few of the options. Battle and Rye don't have the sea views, but there are plenty of beautiful sights to see, and then there's the coastal walking and the South Downs Way to be getting on with. And all of these destinations are home to some of our pick of the best pubs with rooms in Sussex - lovely, atmospheric inns with great food and comfortable rooms.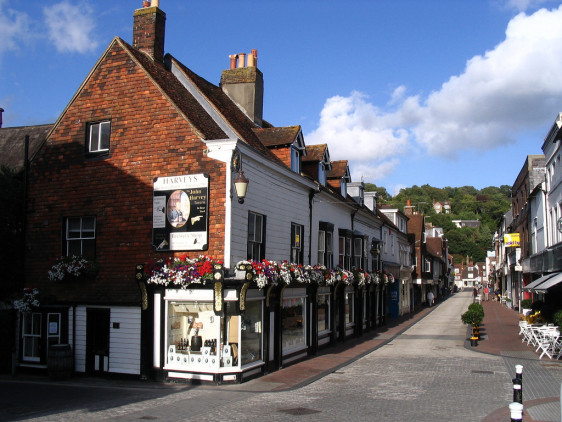 Pengannel via Flickr
West Sussex, as a county, is probably a little bit more peaceful, with a less dramatic coastline and the beautiful, cultured market towns of Chichester and Arundel. And of course more of the hills and dales of the South Downs. But when putting together a list of the best pubs with rooms in Sussex, our Gurus found just as many great pubs in West as East Sussex. And we happen to think that staying in a pub, with the camaraderie, the peace, the food and not having to worry about getting home at night, is a great way to experience Sussex. So here are out Guru's recommendations for the best pubs with rooms in Sussex.
The Best Pubs with Rooms in Sussex
The Best Sussex Pubs with Rooms with a View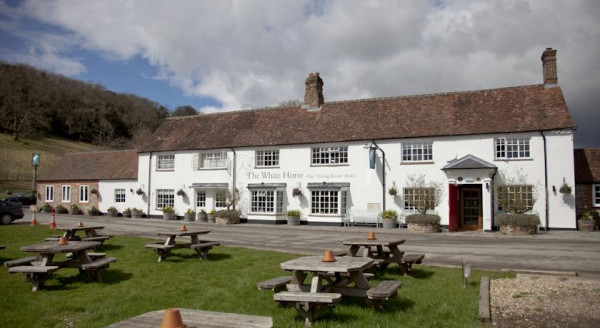 For Couples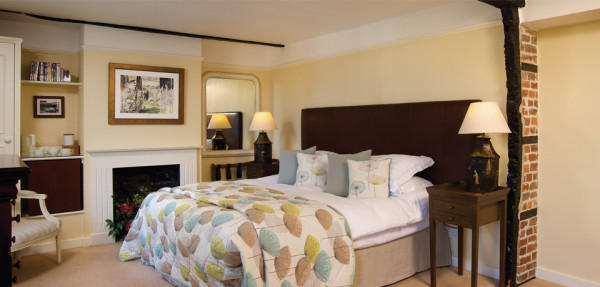 For Walkers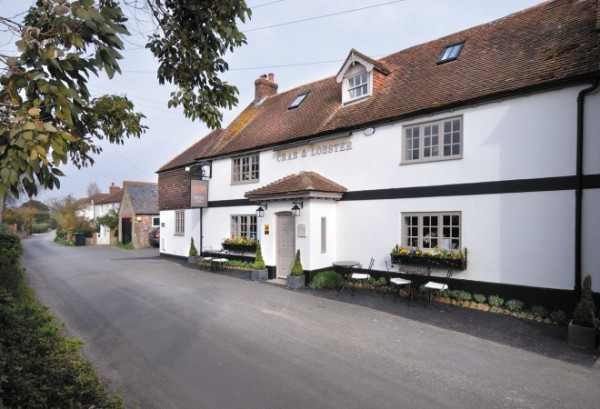 The Best Pubs with Rooms in Sussex for Families
The Best Value Pubs with Rooms in Sussex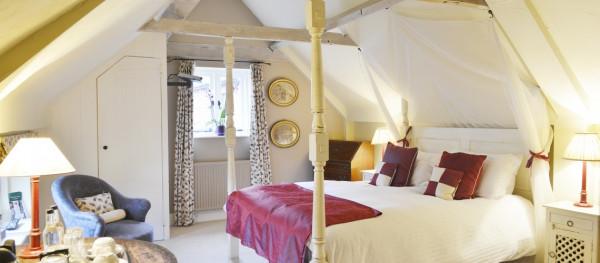 If you haven't found your idea of the best pubs with rooms in Sussex on our Guru's list you could:
The Best Pubs with Rooms in Susssex
South Harting, West Sussex

Comfortable contemporary pitstop close to the South Downs for couples, families and cyclists. A charming and quirky village inn, popular amongst locals and travellers alike. Rooms feature colourful tartans, exposed beams and modern bathrooms. Roaring fires and hearty meals create a cosy feel.

Country Escape - Nothing completes a trip to the country like a stay in a quintessentially English village inn!

Foodies - Hearty meals served elegantly - foodies will love

Sights nearby - Fishbourne Roman Palace and Gardens in nearby Chichester is a must visit

Local markets - The historic market towns of Petworth and Midhurst are simply charming

Check prices

Chichester, West Sussex

Charming 200 year old village inn turned popular restaurant with rooms in a quiet village. Cosy rooms with delicate pretty wallpaper and beamed ceilings. Downstairs a small bar pulls a good pint but the restaurant is the real showstopper. A lovely country escape.

Country Escape - Ideally placed for country pursuits such as rambling, fishing and shooting, with hearty food and cosy interiors to return to.

Foodies - Feast at the award winning restaurant, serving fresh, local and totally seasonal produce- a fine example of British cooking.

Great walks - Bring your wellies and a packed lunch from the hotel and head out to explore the stunning landscape of the South Downs.

Sights nearby - Explore the nearby Kingley Vale, home to one of Europe's most impressive and oldest yew forests.

Recommended by - Mr & Mrs Smith, Good Hotel Guide, Sawdays

Check prices

Chichester, DUPLICATE

Lovely cottages nestled in a rural setting in the heart of Sussex. Rooms combine rustic elegance with contemporary design - four poster beds, wool throws and wooden beams, private terraces and hot tubs to boot. A chic bar and restaurant with a superb wine-list. Pet friendly too.

Foodies

Local exploring

Country Escape

Designer - Uniquely designed interiors.

Check prices

Rye

Historic inn in the centre of Rye which dates back to the 13th Century. Rooms ooze period charm with carved four poster beds, sloping beamed ceilings and gorgeous original features including a vast fireplace in the bar. Delicious 2 AA Rosette dining. A perfect weekend getaway.

Historic - The cellars date from 1156 and the building was rebuilt in 1420. It's a genuine piece of Tudor architecture

Full of character

Traditional

Sights nearby - Well located for major sights.

Check prices

Rye

'Rye's most luxurious hotel,' they claim, and we think that is fair: newly renovated historic inn with plenty of special touches. Great seafood, sumptuous rooms with chic styling.

Restaurant - Recommended.

Lively - Hip and happening.

Recommended by - Mr & Mrs Smith, I Escape, Frommers, Good Hotel Guide, Kiwi Collection, Sawdays

Check prices

Petworth (West Sussex)

Cosy inn with comfortable rooms serving superior pub grub and a warm atmosphere Ideal for couples exploring the Sussex countryside and groups wanting a good spot for a gathering.

Local markets - The old market town of Petworth with its independant boutiques, cafes and antique shops is great for local exploring.

Sailing - The seaside towns of Bogner Regis and Worthing are great for maritime activities.

Great walks - The walking trails of the South Downs are accessible directly from the property.

Sights nearby - The impressive Petworth House is just five minutes away and well worth a visit.

Recommended by - Sawdays

Check prices

Sidlesham, West Sussex

Contemporary waterside 16th Century Inn on the banks of Pagham Harbour Nature Reserve. Chic rooms ooze elegance and simple country charm. Enjoy a menu centered around locally landed fish and locally reared meats. A truly romantic escape in Dorset with views over the salt marshes.

Foodies - Wonderfully falvoursome cuisine, with seafood from the local fisherman, meat from the local farms and honey from the neighbours!

Country Escape - An ideal country escape, with plush rooms, mouthwatering cuisine, roaring fires in the cosy bar and plenty of local walking.

Great walks - Burn off some calories between lunch and dinner with an afternoon stroll on West Wittering's pebbly beach.

Birdwatching - Binoculars and a telescope are provided for spotting local birds and animals.

Recommended by - Mr & Mrs Smith, Good Hotel Guide, Sawdays

Check prices

Arundel, West Sussex

Charming local inn boasting a prime location within the charming market town of Arundel. Rooms are decorated in palettes of cream with thick woollen throws, period sash windows and large roll top baths. Downstairs there is a cosy pub with restaurant serving seasonal dishes. A charming stay.

Local exploring - Right in the heart of Arundel you are walking distance from the Castle, Cathedral and river

Great walks - Along the banks of the river to the local favourite, The Black Rabbit

Sights nearby - Arundel Castle and Cathedral are must visits

Sailing - A boat trip along the river Arun

Check prices

Copthorne, West Sussex

A former farm house turned gourmet pub this delightful property is just a short drive from Gatwick airport. Spacious rooms feature design quirks and modern bathrooms with a retro twist. Dining is beautifully presented - plus a Full English is included in the room rate.

Foodies - AA Rosette awarded and a fine wine list

Sights nearby - The 16th century Wakehurst Place is just a short drive away

Great walks - The South Downs has plenty of walking paths

Full of character

Check prices

Midhurst, West Sussex

Venerable Georgian coaching inn at the centre of lovely Midhurst. Recently refurbished white washed rooms with exposed beams and antique furniture. Some have spectacular views. Inventive cooking, private dining and lively bar. Dripping with history and well placed to explore the local area.

Hideaway - A charming retreat, within easy reach of the South Downs, boasting beautiful antique furnishings and excellent cuisine.

Sights nearby - Explore the nearby sights of Petworth House, Arundel Castle and Chichester.

Great walks - Explore the miles of walking trials on the stunning South Downs.

Traditional

Check prices

Petworth (West Sussex)

On the outskirts of a 700-acre Petworth House, this wonderful homely inn is worth a detour just to experience its charm. Friendly staff, delicious food and a cosy atmosphere make for a thoroughly enjoyable stay - for families, couples and lone escapees.

Country Escape - Located within the picturesque grounds of Petworth Estate this is a true country getaway

Sights nearby - Visit the charming National Trust property of Petworth House

Great walks - The South Downs boasts plenty of walking paths

Quirky - An experience!

Recommended by - Sawdays

Check prices

Fletching, East Sussex

Very popular village gastropub with excellent food and 13 comfortable rooms, many with 4 posters, in picturesque Fletching, with fabulous views over the Ouse valley. Ideal for families.

Restaurant - Recommended.

Views - Lovely garden views over Sheffield Park

Full of character

Check prices

Rye, East Sussex

Michelin recommended laid back pub with rooms in the centre of Rye. Old beams, wooden floors, pine tables. Simple and comfortable rooms.

Traditional

Sights nearby - Well located for major sights.

Recommended by - Good Hotel Guide, Sawdays

Check prices
posted Friday, 31st March 2017
Search the best hotels in West Sussex