✓ Book Online Now
✓ FREE cancellation on most rooms
The Best Hotels for the Catskills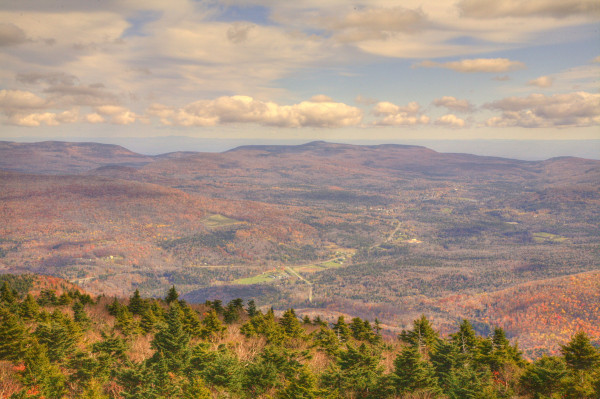 Flickr user Yusong Li
The Catskills have a special place in the hearts of many Americans. This great plateau worn into mountains and valleys is extremely beautiful, but it's also been wonderfully preserved and promoted by the work of the Hudson Valley School painters, who still inspire many visitors, and inspired the preservation movement which would keep this whole region of forests, gorges and soft peaks protected from development. Our Guru's recommendations for the best hotels for the Catskills are a relaxed collection, offering an opportunity for a wilderness escape amongst some breathtaking scenery.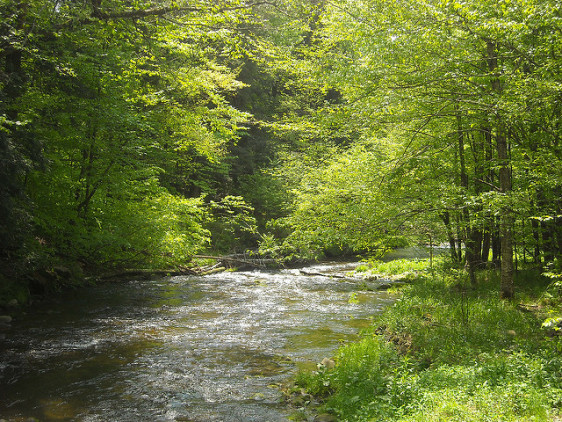 prettyemmy via Flickr
And during the fall the best hotels for the Catskills also offer views of some of the most spectacular foliage colours in the US, and this is certainly the closest place to New York to come to admire the dramatic change. This proximity to New York also means that in Winter the Catskills are a popular spot to ski. And did we mention that the fishing is good?
To be frank, the Catskills are popular with New Yorkers all year round. This landscape is about as different from a cityscape as you can imagine. There are lush forests, stoney, mist-shrouded mountains which smooth off at the peak to offer spectacular views, rushing rivers and dramatic waterfalls which then turn to gently meandering streams and some surprising opportunities to see local wildlife.
Our Gurus have found that along with traditional hotels, spa resorts and B&Bs, the best places to stay in the Catskills also include farm homesteads and quite sophisticated boutique hotels, so there's certainly plenty of choice.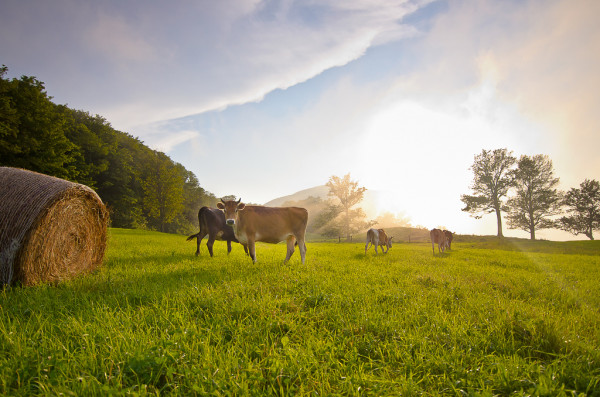 Flickr user Glenn Hilliard
As well as enjoying the natural visual feast the Catskills offer, for example along the Hudson River Art Trail, or along almost any highway, visitors might also want to see some smaller scale sights. Like Olana, one of the Hudson Valley's finest mansions, designed by the landscape painter, Frederic Church. Or the Franklin D. Roosevelt Home. There's also a great Woodstock Museum, on the site of the original Woodstock festival. A wonderful old aerodrome and Opus 40, a wonderful work of 'land art' carved from an abandoned quarry.
Use our guide to the best hotels for the Catskills and start to plan your trip to this enchanting region.
The Best Hotels for the Catskills
For a country stay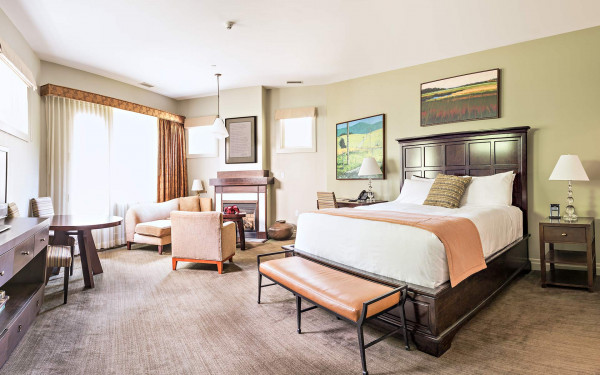 The Emerson Resort & Spa is a cosy, welcoming country hotel resort with 26 rooms and a spa with a long menu of treatments. Rooms are simple, in muted, natural shades and feating natural materials, plus there are three choices when it comes to dining onsite. There's a wide range of accommodation, including family suites.
For a hip stay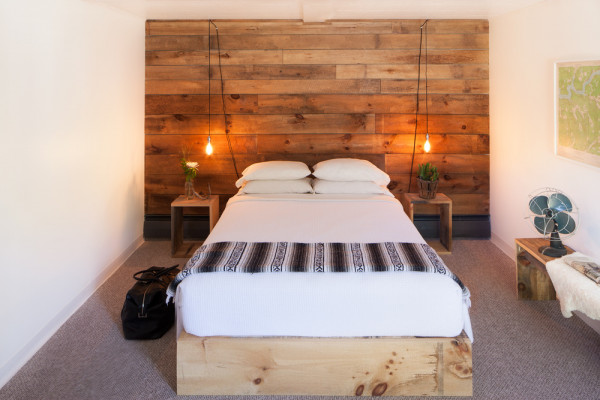 The Graham & Co has just 20 stylish, minimalist rooms, with white walls and wood accents and nothing too fancy. You're about two and half hours away from New York, but it feels like a lot more. There's an outdoor pool and free bike hire, and when it's busy they often put on a bonfire. Outdoorsy but comfortable.
For Woodstock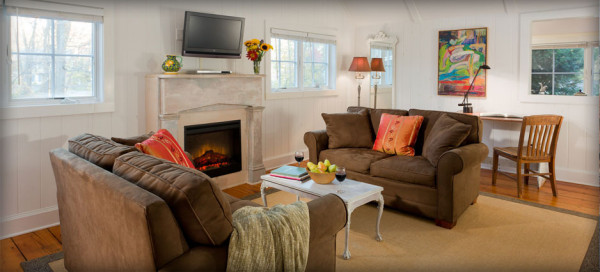 The Woodstock Inn on the Millstream is ideal if you want to be in Woodstock itself, yet the stunning surrounding area is also on your doorstep. Pretty rooms and cottages, some with jacuzzi tubs provide the perfect B&B stay.
Still not sure which of our Guru's recommendations for the best hotels for the Catskills might be perfect for you? Widen the net to include all our New York State recommendations or Contact one of our friendly Gurus for advice.
Phoenicia, New York State

This unique motor-home hotel is stylish with a minimalist eye for interior design with the white walls, wood accents, and clean lines. Just over a two-hour drive from NYC near Hunter Mountain. Enjoy the pool and complimentary bikes. Summer is here: settle into a lawn chair by a crackling bonfire.

Swimming Pool - Open-air swimming pool.

Secluded setting - For escaping.

Recommended by - Tablet

Check prices

Mount Tremper, New York State

Cosy, welcoming countryside destination offering high-quality accommodation, a full-service spa and three dining options. Rooms are furnished in natural, muted colours with wooden accents evoking a simple, tasteful charm. Some rooms feature gas fireplaces, rain showers and flat-screen TVs.

Spa - Full-service spa with emphasis on the use of stones, high-grade essential oils and ancient ritual treatments.

Great walks - Enjoy a breathtaking wander through the natural splendour of the Catskill moutnains.

Romantic - Good for couples.

Swimming Pool - Indoor/outdoor

Check prices

Woodstock, New York State

Relaxing country sanctuary serving delicious continental breakfast and providing bright, tidy rooms which are lovingly furnished with antiques and superior linens. In the more deluxe rooms and cottages, there are hot tubs, private balconies and fireplaces. All rooms are welcoming and well-kept.

Great walks - Enjoy the tranquil surroundings in any season with an invigorating hike.

Birdwatching - The Hudson Valley has a plethora of birdlife.

Sights nearby - Get lost in the labyrinthine Opus 40.

Romantic - Good for couples.

Check prices
posted Wednesday, 19th October 2016
comments powered by

Disqus
Search the best hotels in United States of America