The 6 Best Hotels in Nové Mesto, Prague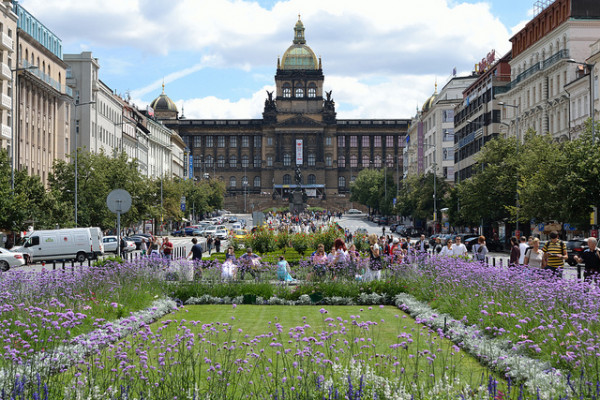 Cha già José via Flickr
Lined up right beside Prague's Old Town, Staré Mesto, the Nové Mesto, or New Town, is part of the Praha 1 district, right in the heart of this beautiful city, and including Wenceslas Square and the National Museum and National Theatre. The majority of Prague's headline sights are within strolling distance of all of our Guru's recommendations for the best hotels in Nové Mesto, and you're on all three Metro lines and a number of tram lines.
Wenceslas Square is more than a square, it's the start of Prague's main boulevard, which begins at the National Museum (which is a sort of natural history as well as a history museum). From then on the boulevard is lined with bars, restaurants and casinos, and some of Prague's best book shops.
The Nové Mesto is also where Prague's Botanical Gardens are located, in the grounds of the Charles University. And where you'll find the Prague City Museum, the Museum of Communism, and the fascinating, and surprisingly busy, Mucha Museum
The 6 Best Hotels in Nové Mesto, Prague
The Best Traditional Hotels in Nové Mesto
The Grand Mark is an opulent, five star hotel close to Republic Square, with 75 stunning rooms and suites - some with private balconies. The decor fuses the traditional with the contemporary, and there's a choice of places to eat, a terrace and a garden.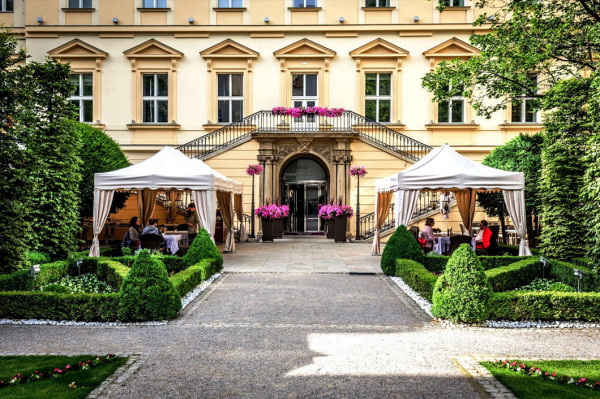 The Art Deco Imperial Hotel is another five star hotel, this one with a fabulous feel of old fashioned romance. The 126 rooms and suites are rather palatial, with high ceilings, grand beds and stand alone bathtubs. The restaurant is very good, the spa offers a wide range of treatments and the living areas are beautifully decorated.
The Best City Break Hotels in Nové Mesto, Prague
The Hotel Unic is a chic, affordable, 90 room hotel in the centre of town. There are 90 contemporary, and rather spacious, rooms, plus a trendy bar.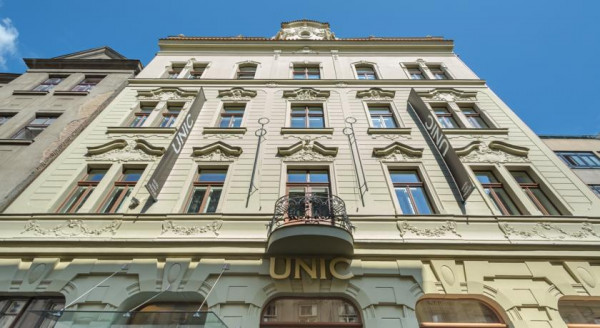 The Icon Hotel & Lounge is a contemporary hotel with 31 rooms and suites and an excellent restaurant and spa. The decor is pale with whitewashed walls and light wood floors, but there are splashes of colour.
The Best Small Hotels in Nové Mesto
Miss Sophie's is in a great spot just a few minutes from Wenceslas Square. There are 16 rooms with urban-chic decor in muted tones. Great for short trips and close to bars and restaurants.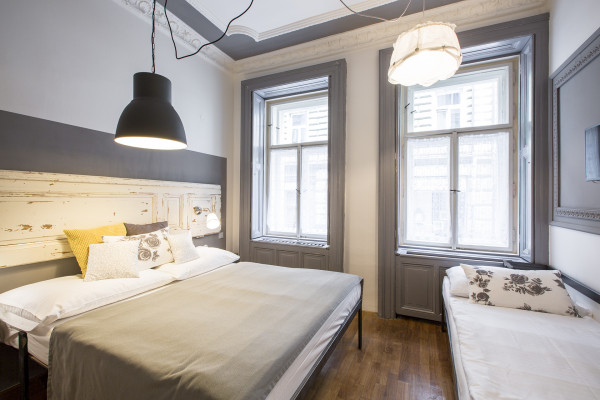 The Best Value Hotels in Nové Mesto, Prague
For around €70 per night you can stay at the Motel One, Prague, a contemporary, 141 room hotel perfect for business, but also great value for those exploring the city.
If you haven't found your idea of the best hotels in Nové Mesto on our Guru's list of the 6 Best Hotels in Nové Mesto you could:
The 6 Best Hotels in Nové Mesto, Prague
posted Wednesday, 24th April 2019