The Best Hotels in the Meatpacking District, New York
The Meatpacking District… Doesn't sound particularly appealing, does it? Sounds like pallets, freezer trucks at dawn, packaging rubbish and surly, burley men in overalls? And that was once the case, but as the actual meatpacking businesses declined they were replaced by nightclubs and other entertainments, rather than industrial tenants and suddenly the whole place started to look quite a bit different. But the 1990s the hipster boutiques started opening up - and they even got their own Apple store, so that in 2004 New York Magazine was calling the Meatpacking District 'New York's most fashionable neighbourhood.". By 2015 the Meatpacking District had its own Whitney Museum of American Art outpost, plus the impressive High Line Lines Park. And some of the best hotels in New York. And our recommendations for 5 of the best hotels in the Meatpacking District certainly reflect this hipness in their decor and atmosphere. Our recommendations for the best hotels in the Meatpacking District also put you close to Greenwich Village and the West Village, and the Chelsea Market, which is a foodie mecca at the moment.
For a hip stay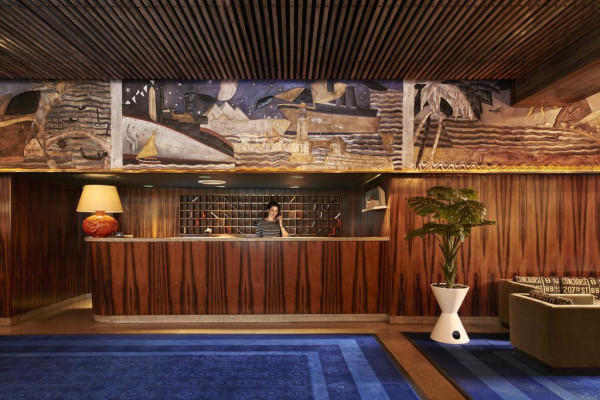 The Maritime Hotel has really taken the nautical theme and run with it throughout its 125 cabin-style rooms and suites, it's library, lounge, it's pool, cafe, bar and both restaurants, and all the way out its porthole shaped windows overlooking the Hudson River. And they have a 10,000square foot terrace.
For a hotel with a view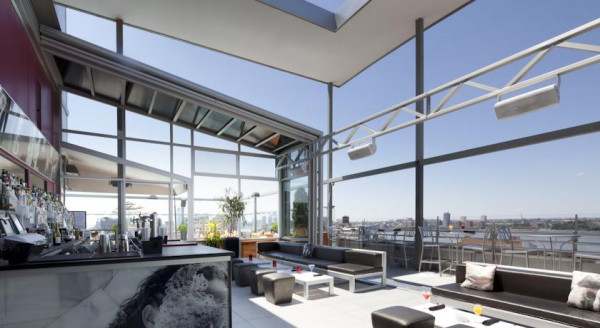 Gansevoort Meatpacking is a vibrant, 186 room hotel with a fantastic rooftop pool and terrace with 360degree views of New York, a relaxing spa and a reputation being being a fun place after dark. The decor is modern in a 60s way and stylish, with an industrial feel that goes with the area, and rooms have big windows and high ceilings. The bistro is good too.
The Standard is tall, thin and covered in windows, so you have views from every room - even from the comfort of your bath. The decor is chic, and a bit edgy to suit the neighbourhood, and the bar and restaurant are places to be seen in, as well as to enjoy hip all-American food. The 18th floor lounge has 360degree views, and becomes a nightclub after 9pm.
If you haven't found you idea of the best hotels in the Meatpacking District on our Guru's list of 5 you could try:
posted Tuesday, 20th April 2021