4 of the Best Hotels in Greenwich Village, New York
Greenwich Village, or simply 'The Village' to fans and locals, is a famous bit of Manhattan known for its arty, bohemian past and for being home to a significant LGBT community. Once a place of artist's garrets and studios, it's gentrified into being one of the most desirable places to live in New York. It's also one of the best places to stay in New York, and some of the best hotels in Greenwich Village are also some of our New York favourites.
By Flickr user Aurelien Guicha
Roughly arranged around Washington Square Park, Greenwich Village is pretty much bordered by Broadway and the Hudson River. But the funny thing about The Village is that its layout is a bit more organic than your standard Manhattan grid, and it's got some pretty narrow streets with some funny curves at the end. Which is part of the reason why a large section of Greenwich Village is considered an Historic District by the New York City Landmarks Preservation Commission. That and the sheer numbers of artists who took studios here, and authors who frequented these streets - Robert Louis Stevenson, Mark Twain, Walt Whitman, Anais Nin, Dail, Jackson Pollock and Andy Warhol to namedrop some of the most familiar names. Greenwich Village is also where you'll find the Cherry Lane Theatre and the Whitney Museum of American Art. Greenwich Village is also known for its jazz and stand-up comedy.
4 of the Best Hotels in Greenwich Village
Classic Greenwich Village Hotels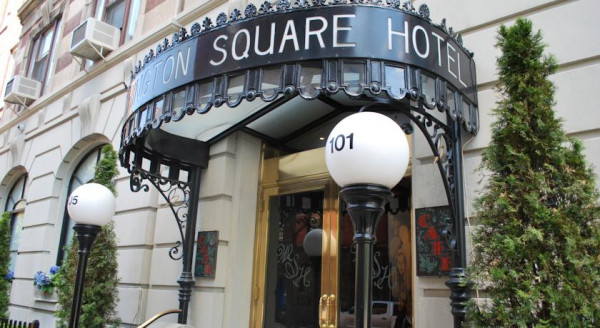 Built in 1902, the Washington Square Hotel is an historic residence turned 150 room hotel. The decor is 1930s Paris chic and the location is perfect, right on the corner of Washington Square Park. Intimate, low key and charming, this was a super hip place to stay in the 60s and 70s and is still friendly and atmospheric. Ask for one of the rooms with a view of the park.
The Best Value Hotels in Greenwich Village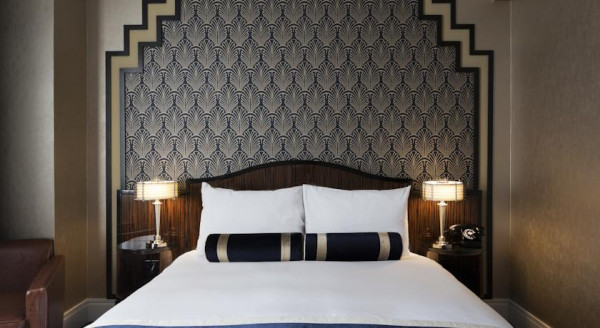 The Walker Hotel is an elegant, 113 room hotel in the heart of Greenwich Village. The decor and feel are vintage 1920s, with peaceful lighting, luxurious leather chairs, richly coloured fabrics and retro rotary phones. There's also a Parisian-feeling bar and bistro. Rooms start from around £165per night.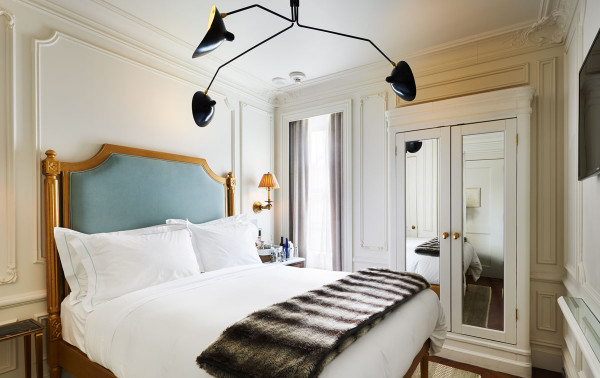 The Marlton in Greenwich Village has plenty of style and atmosphere, plus marble bathrooms, parquet floors, oak panelled walls and brass fixtures. It also has a cocktail bar, which is lovely, and a very nice French restaurant, also lovely - and an espresso bar! Now you're really talking. There are 107 rooms and suites starting from around £145 per night.
Spacious Stays in Greenwich Village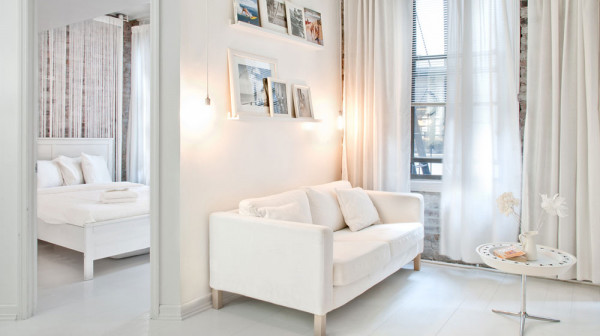 Greenwich Village isn't known for its generously proportioned hotel rooms, but if you want to stay in the area and you need a bit more space consider MySuites, a collection of contemporary suites with hotel-style services and self-catering accommodation. SO all of the suites have sitting rooms and kitchens, but there's a chef on hand too. Great for families and anyone who appreciates great design. And space.
If you haven't found you idea of the best hotels in Greenwich Village on our Guru's list of 4 you could try:
Or you could contact one of our friendly Gurus for personalised advice.
4 of the Best Hotels in Greenwich Village
posted Monday, 5th August 2019