The Best Hotels on the Outer Hebrides

Christine McIntosh via Flickr
Immaculate, windswept beaches, the Northern Lights, thousands upon thousands of migrating wading birds, wonderfully mysterious lochs and fjords, and a pace of life and rich culture akin only to themselves, make the Outer Hebrides an inspiring and revitalising place to visit. Of the 119 island of the Western Isles, or Outer Hebrides, there are only five main inhabited islands, Lewis and Harris - which, despite the two names, are actually two parts of the same island, North and South Uist, Barra and Benbecula. And that's where you'll find the best hotels on the Outer Hebrides.
Our Guru's recommendations for the best hotels on the Outer Hebrides offer incredible views from a comfortable setting, plenty of peace and quiet and the kind of friendly welcome the Hebrides are known for.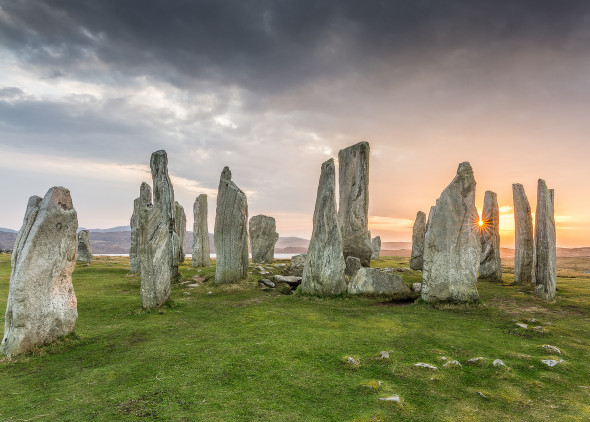 Chris Combe via Flickr
The Outer Hebrides are beyond the Inner Hebrides, off the northwest coast of Scotland, and the journey there covers more than just distance; culturally there's a pretty big jump in store for visitors. Around 60% of the population of the Outer Hebrides speak Gaelic, and this is where you'll find more than a third of Scotland's registered crofts. And the blackhouses you'll see - made from dry-stone walls packed with earth and roofed by thatch or turf - were still called home by locals until the 70s.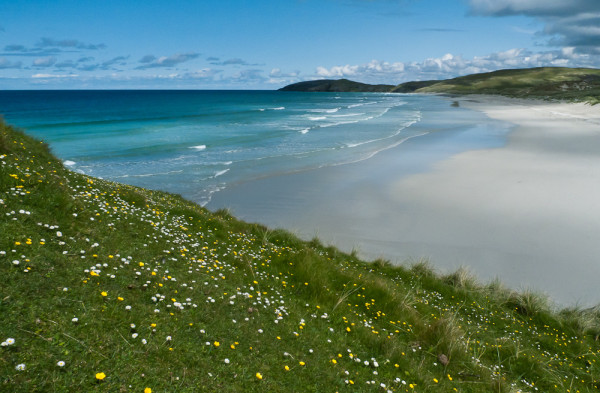 Simaron via Flickr
You might have thought of them as all rock and drama, but the Outer Hebrides have some of the world's most spectacular beaches. Down the western side of the island group runs mile after mile of pristine, deserted, pale sandy beaches. Until you get about 130 miles worth. Many of the most beautiful spots don't even have proper names, but the coastlines of Harris, Lewis, Berneray and North and South Uist are particularly perfect, and of those that do have names, Luskentyne, South Lewis, is the cream of the crop.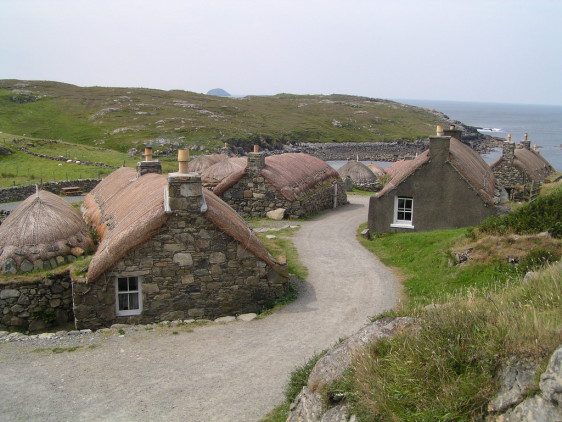 Iñaki Queralt via Flickr
The Outer Hebrides are also rich with history, and if you want to see some of the old sights then Kisimul Castle on Barra, the Blackhouse Museum, the Callinish Standing Stones and Carlorway Brooch on Lewis are definitely worth a look.
The Best Hotels on the Outer Hebrides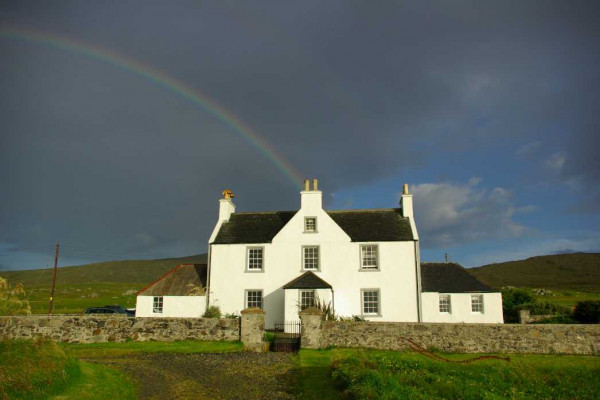 Scarista House on the Isle of Harris is an old Georgian mansion converted into a six bedroom hotel. The views of the coastline are incredible and there's plenty of charm, plus a cosy feeling and great food - expect the freshest seafood imaginable. Romantic and out of the way, this is a wonderful place to escape to.
Also on Harris, Amhuinnsuidhe Castle is an imposing property overlooking the rugged coastline. Rooms are generously proportioned and traditionally styled with antique furniture and chintz fabrics. The surrounding estate offers a number of country pursuits from salmon fishing to stalking.
Still not sure which of our Guru's recommendations for the best hotels on the Outer Hebrides might be perfect for you? You could:
The Best Hotels in the Outer Hebrides
Scarista House

Isle of Harris

6 rooms from $269

Views - Great views from hotel

Remote - Off the beaten track.

House party feel - Be prepared to meet people.

Hideaway - Tranquil and intimate.

Old Georgian manse on the Isle of Harris, now run as a charming hotel. Fabulous views over the stunning coastline. Rooms are cosy and comforting and the food is delicious: the freshest seafood imaginable. Perfect for a romantic escape away from it all. See More

Check Availability

Amhuinnsuidhe Castle

Outer Hebrides, Harris

21 rooms from $192

Active Holiday - The surrounding countryside provides a host of rural pursuits.

Fishing - Find excellent conditions for salmon and sea trout fishing on the estate itself.

Great walks - Spend days exploring the estate and beyond along the miles of walking trails.

Birdwatching - Spot golden and white tailed eagles among many other species.

An imposing property overlooking the rugged coastline of the Hebridean Isle of Harris. Rooms are generously proportioned and traditionally styled with antique furniture and chintz fabrics. The surrounding estate offers a number of country pursuits from salmon fishing to stalking. See More

Check Availability
posted Monday, 24th June 2019
Search the best hotels in Scotland