The 10 Best Hotels in Puglia's Towns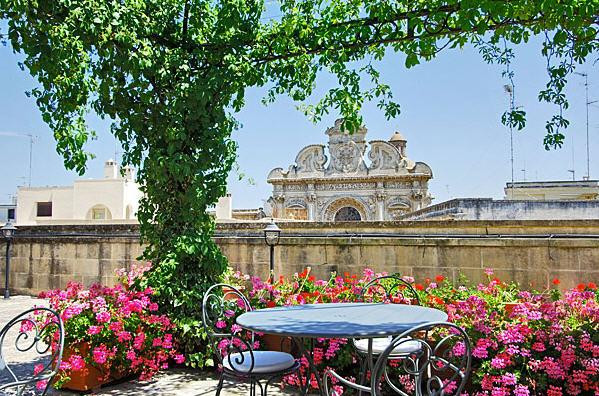 Puglia is dotted with fascinating towns and villages, many of which make good bases for exploring the region, and where you'll find some of the area's best hotels in Puglia's towns. Some travellers prefer coming back to a peaceful, rural spot after a hard day's sightseeing, but there's a distinct advantage to staying in one of the best hotels in Puglia's towns. As well as being in the thick of things, you can stroll to a local bar or restaurant, rather than navigate the remote roads around your masseria, and the region's decent public transport means you may not even need a car.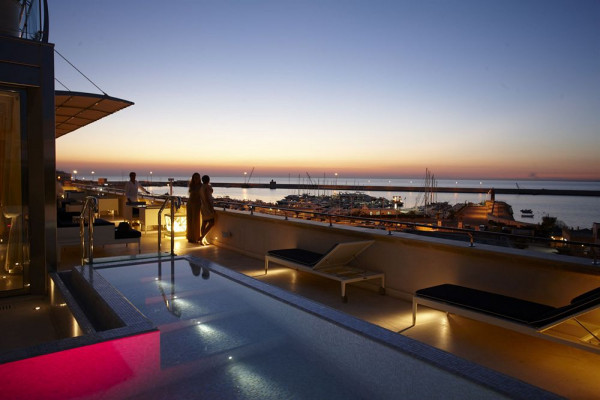 Puglia is long and relatively narrow, stretching more than 300kilometres from north to south, with highlights include glorious Baroque Lecce (known as the 'Florence of the South'), Martina Franca, Ostuni, Locorotondo, Otranto, Gallipoli, Trani, Polignano a Mare and Galatina. Even if our Guru's don't have a recommendation for one of the 10 best hotels in Puglia's towns in each of these places there's bound to be one not far away.
For Location, Location, Location
Our newest find in Ostuni, Paragon 700, boasts a fabulous central location. This stunning boutique property has eleven rooms and suites, all of which ooze elegance and sophistication, and where period features combine effortlessly with sleek modern touches. Plus there's an excellent restaurant and garden with pool.
The Patria Palace in Lecce is right in the heart of the old town, surrounded by lovely facades outside and lovely frescoes and stucco work inside. Also in lovely Lecce, the Risorgimento Resort is a stylish, five star contemporary hotel with an elegant restaurant, a spa and roof garden.
For Romance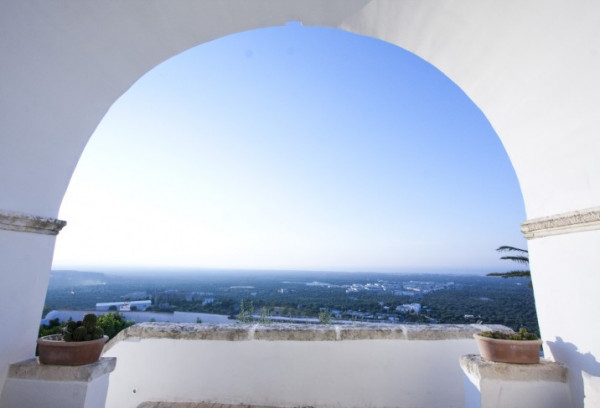 The La Sommità Relais Culti is a ten room hotel in the ancient white town of Ostuni, with minimalist decor and a lovely restaurant and spa.
For a Beach Break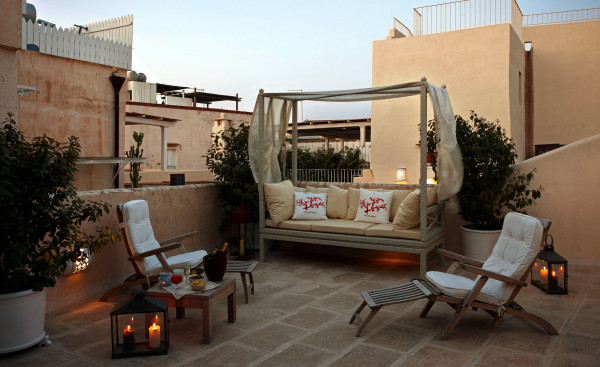 The Corte Palmieri in Gallipoli has 22 stylish and sun-drenched rooms, converted from a fascinating old building with plenty of charm and original features. Or try Palazzo Guglielmo, located in a small town by the Salentine Coast. It offers a range of smart accommodation featuring plenty of light hues, as well as lush gardens and a private pool. Quiet and serene.
Or you could try the Palazzo Del Corso, a five star property on Gallipoli's peninsula. Enjoy elegant, traditional interiors with four-poster beds and balconies. Magnificent views from the rooftop terrace and an excellent seafood restaurant.
For Great Value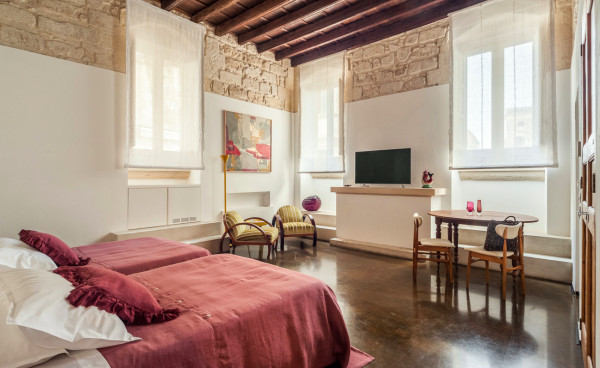 The Palazzo Personè in Lecce, is a great value six room B&B offering modern interiors behind a 16th Century Baroque facade. Or for a great value beach break try the Palazzo de Mori in Otranto, a stylishly Spartan B&B with ten rooms just above the old port and spectacular views.
For Families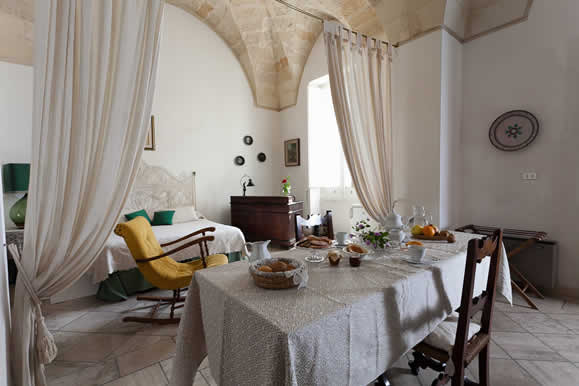 L'Orangerie d'Epoque in Puglia has just three pretty rooms and a gorgeous garden, with two of the rooms having kitchenettes and direct garden access, and the largest suite sleeping four. La Riviera in Gallipoli also has suites sleeping up to four, along with private balconies overlooking the sea and a beautiful collection of art and antiques.
Still not sure which to book?
posted Wednesday, 20th November 2019
Search the best hotels in Puglia