20 of the Best Hotels near Venice's Grand Canal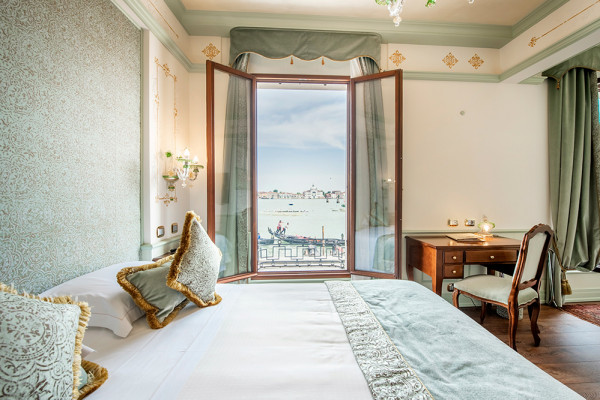 The Grand Canal runs through the centre of Venice, and it is along its length that you'll find some of the most breathtaking buildings and views of the city. So refining your accommodation search to the best hotels near Venice's Grand Canal will ensure a real Venetian experience. The Grand Canal is almost 4km long and runs in an s-shape through the city, both a thoroughfare and a living museum to this city's grandeur. Choosing one of the best hotels near Venice's Grand Canal doesn't just ensure your views, it'll also make your life simple when it comes to getting around — you'll find gondolas and water taxis right by your doorstep ready and waiting to ferry you to the various museums, galleries or restaurants. With a wide choice of hotels to select from, picking the best hotel on the canal for you can be a time-consuming task. With this in mind, our hotel experts have compiled a collection of their favourite properties on the Grand Canal. Whether you are in search of a converted Palazzo, a grand five-star, an apartment-hotel, or something that's offered at great rates — there is something to suit most tastes and budgets. So why not browse through our collection to start planning your next break?
For a romantic hotel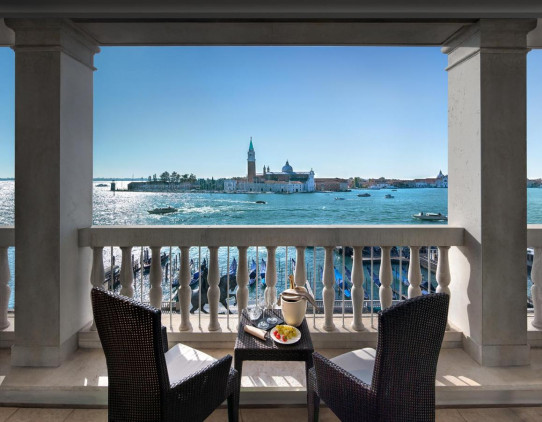 Or you might try the Hotel Londra Palace, which isn't right on the canal, but it is right on the lagoon, which the canal opens onto. This is an elegant, luxurious mid-sized option with spectacular lagoon views and a fine collection of art and antiques.
Palazzetto Pisani is an exquisite jewel of a 16th-century house on the Grand Canal overlooking the Accademia Bridge and Santa Maria della Salute. Stylish, richly furnished, welcoming and extremely comfortable. Grand rooms with private balconies make this an alluring choice for couples.
For a boutique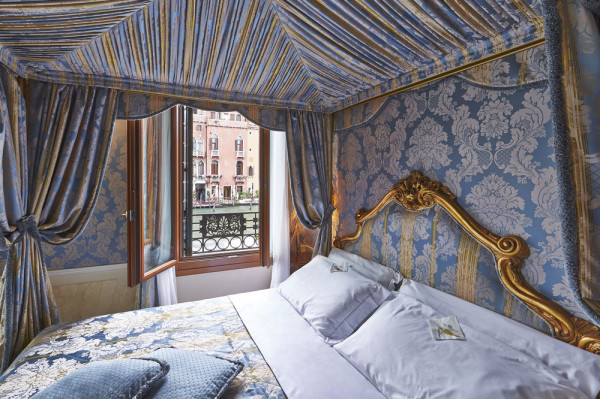 Hotel Canal Grande is an intimate four-star boutique hotel nestled in the ancient sestiere of Santa Croce. Refined and opulent suites are adorned with gold leaf, Murano glass and polished wood floors. A luxury choice with a beautiful terrace overlooking the Grand Canal.
Hotel Monaco & Grand Canal lies within a 17th-century aristocratic residence overlooking the Grand Canal. Rooms are dressed in royal teal with gold leaf finishes with velvet throws and period furniture. The best suites have Grand Canal views, as does the hotel restaurant. Another luxury choice.
Hotel Antiche Figure is a charming traditional property. Rooms are elegantly dressed and the best have canal views. Ideal for a real Venetian treat, within easy reach of the main sights.
For a five star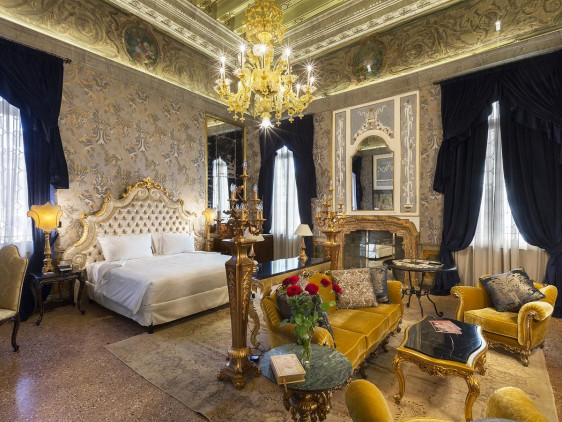 Palazzo Venart is a five-star hotel occupying a 16th-century palazzo on the Grand Canal. Restored frescoes and marble fireplaces adorn the building. Suites boast wooden floors, period furniture and hand-selected artworks; the best have Grand Canal views. Complete with a Michelin-starred restaurant, this is luxury defined.
Aman Venice is a smart hotel housed in a magnificent Rococo palace on the Grand Canal. Expect stacks of original features, from 18th-century frescoes to a 16th-century Sansovino fireplace; the best suites offer spectacular views of the canal. Renowned for its spa, this is a spoiling option.
For a city break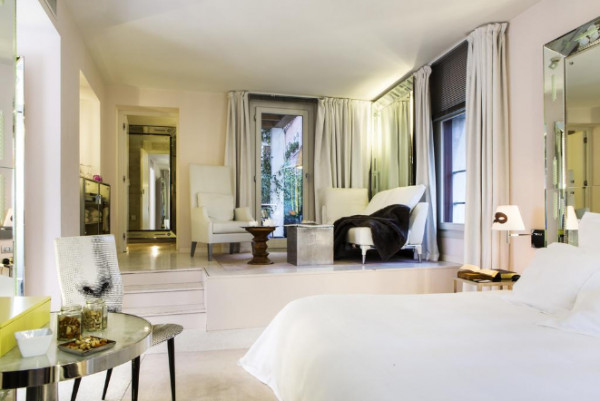 For a hideaway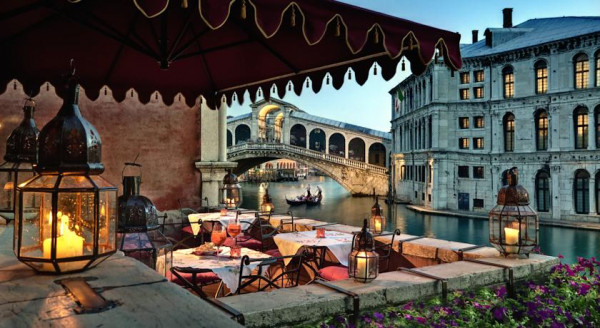 Al Ponte Antico has just seven rooms, all with gold brocade walls and elegant detailing, it's also got wonderful views, especially from its charming terrace.
GKK Exclusive Private Suites is located within a cosy interior passage and has only 6 rooms, making this ideal as a city hideaway. Set within a heritage building overlooking the Grand Canal, rooms are dressed in a modern Venetian style with patterned wallpaper and contemporary Italian furnishings.
For history buffs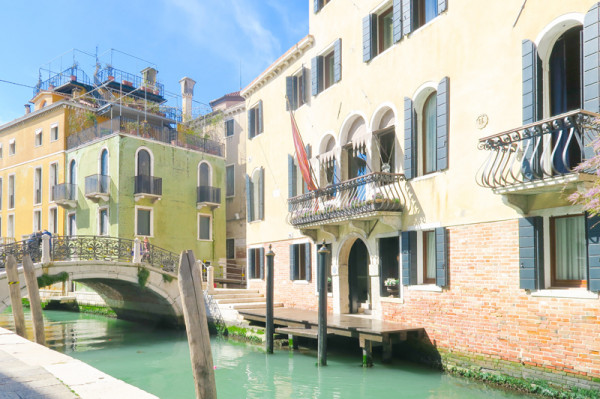 Ca Maria Adele is a 12 room boutique hotel converted sympathetically from a 16th-century Palazzo, and then decorated with rich fabrics and clever design.
For families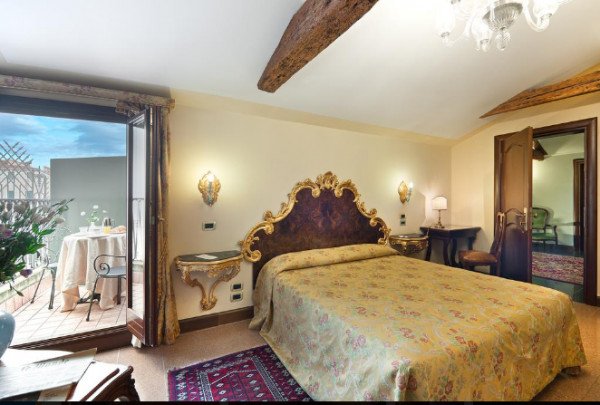 San Cassiano is an elegant, great value, canal-side B&B with lovely original interiors such as exposed beams and tapestries. Despite the smart interiors, there is a very family-friendly atmosphere.
For an apartment hotel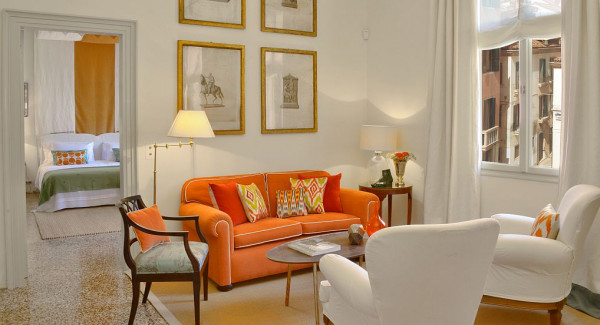 Palazzo Ca'Nova offers luxurious apartments set across three floors on the Grand Canal. Choose from the third-floor terrace apartment with views of the waters, the intimate second-floor apartment or the exclusive rooftop apartment with a private terrace. A unique Venetian hotel.
For a special occasion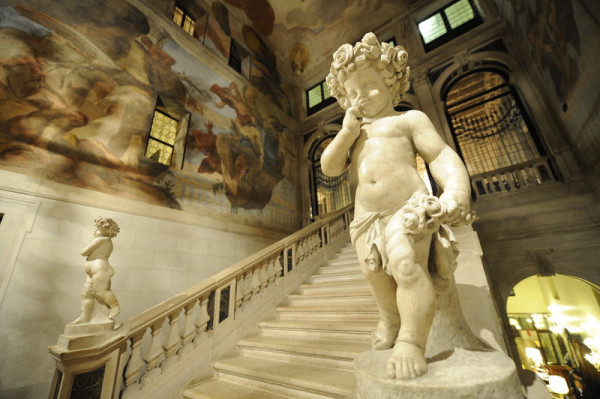 The Gritti Palace has been exquisitely converted from a 15th Century Doge's Palace and has some of the most wonderful views in Venice, and its 82 rooms are some of Venice's most opulent.
Or, for a more affordable palace stay, try the Ca' Sagredo Hotel, which is also magnificent and very luxurious.
For a B&B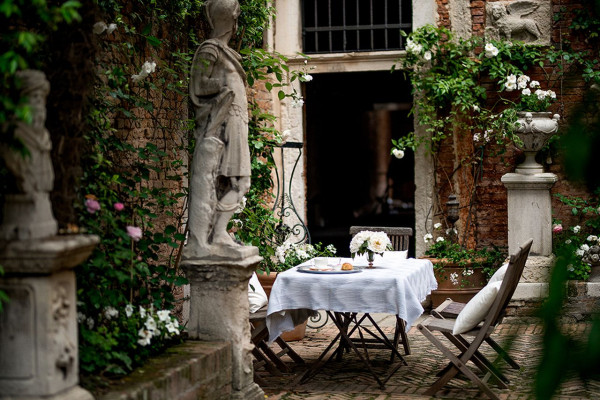 Cima Rosa is a traditional 15th century Palazzo with wonderful views of the Grand Canal. Three elegant rooms offer a charming blend of antique furniture and contemporary features. A great base for a city break especially as the owners have lots of local knowledge.
For great value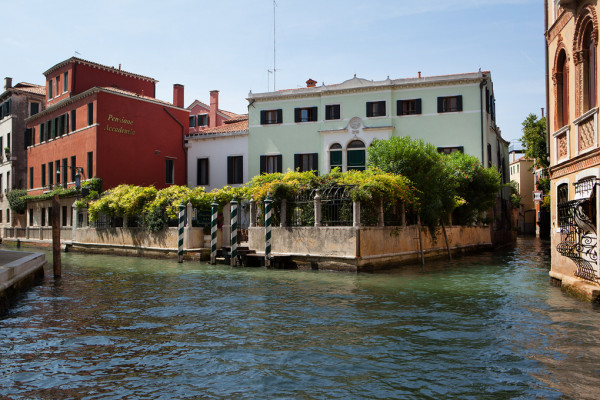 With prices starting from €129 per night (low season) you can stay at a charming, traditional, family-run hotel, the Pensione Accademia, which has typically Venetian accommodation and some rooms with balconies right over the canal.
Still not sure where to book?
posted Monday, 14th November 2022