London's 10 Best Boutique Hotels
Blakes, which opened in London in 1981, is now widely considered to be the world's first boutique hotel, but back in the day London hoteliers weren't too shy about copying the individual quirky format. And boutique hotels, some with more claim to the name than others, are now a global phenomenon. Blakes easily remains one of London's 10 best boutique hotels, and is one of our favourite London hotels full stop, but there are now plenty of other great boutique hotels in London and deciding on London's best boutique hotels isn't easy - especially when the name of the game is to be individual…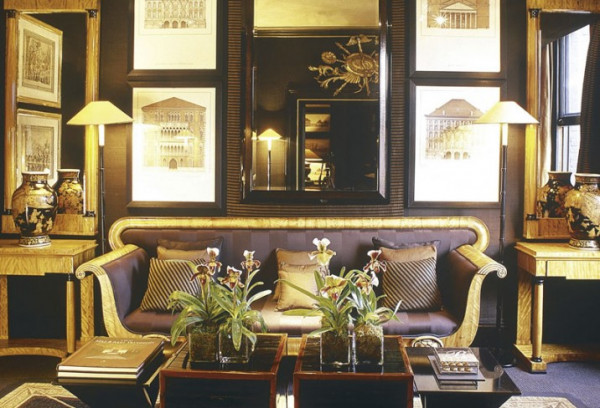 But our Guru's selection of London's 10 best boutique hotels will steer you clear of the pretenders and point you in the direction of London's truly exceptional boutique hotels. Whether you're looking for something super trendy in the East End, historic elegance in the West End or something slightly more central and less achingly hip, these are the best boutique hotels in London:
London's 10 Best Boutique Hotels
The Best Boutique Hotels in London
Where better to start than at Blakes? In a quiet residential street behind South Kensington its home is an imposing but discreet building with 41 rooms. Still one of the best boutique hotels in London, actress, Gwyneth Paltrow described it as "a super-chic design hotel but comfortable and sexy" and she pretty well nails it. Some of the classic darker rooms with their rich fabrics and Eastern art will be a little too opium den for some tastes but there are brighter, whiter rooms which are equally luxurious. The cocktail bar and restaurant are well thought-of.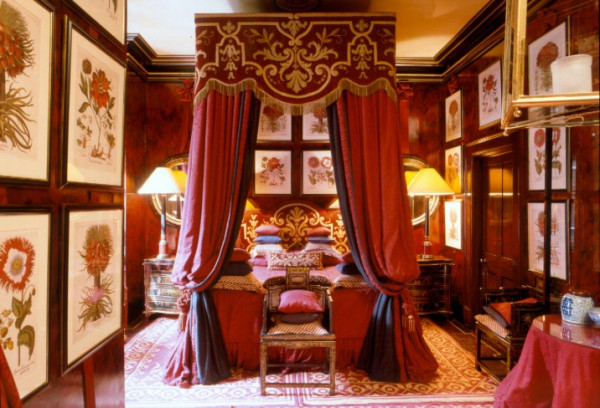 The Best Boutique Hotels in London's West End
On the other side of Oxford Street, Hazlitt's is where to head for if you want to stay in one of the most characterful of our best boutique hotels in London. Within this row of Georgian houses you'll find bedrooms decorated with antique furniture, busts and portraits. And the nightlife of Soho is just outside your door.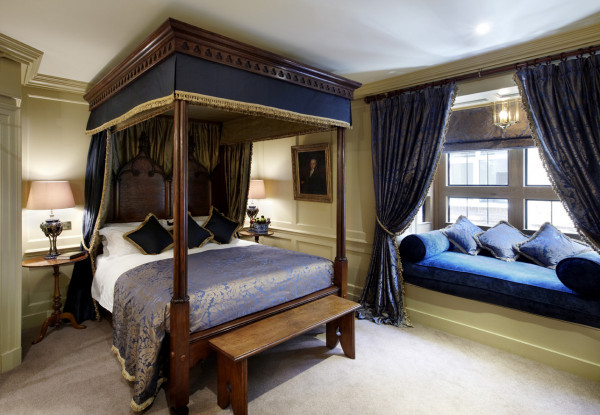 The small but perfectly formed Dean Street Townhouse is the part of the Soho House stable of clubs and boutique hotels in and around London. The rooms are as beautifully decorated and the long low bar with its cosy tables and red banquettes is somewhere to settle in to for the evening. Fab food, good buzz and excellent location make this gem another of our Guru's best boutique hotels in London.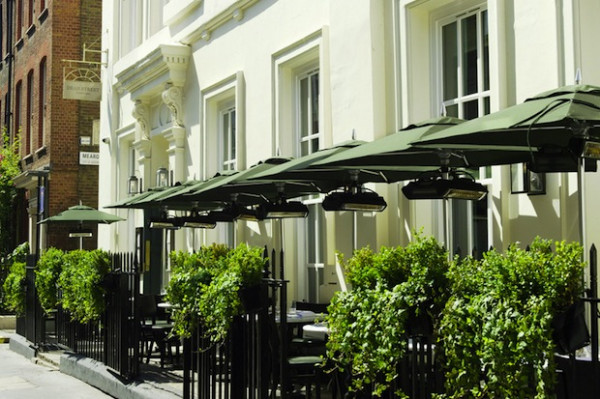 One Aldwych is an Edwardian building, once the home of the Morning Post, which resembles the Flatiron building in New York, but has a very London interior. Rooms are minimalist but still comfortable and luxurious enough, and there is an 18 metre swimming pool and two restaurants.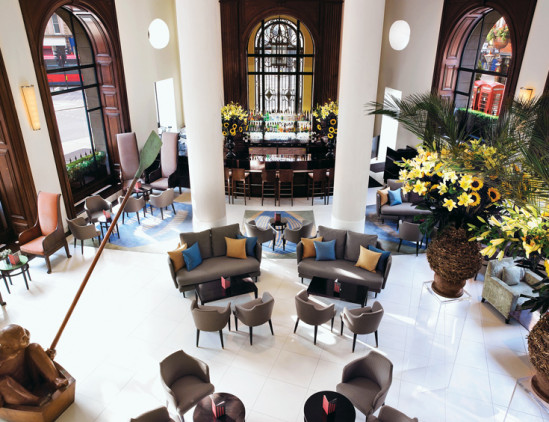 London's Best Boutique Hotels for Star Spotting
At first glance the Covent Garden Hotel looks fairly traditional, but once you're ensconced in its snug fabulousness, you'll notice the funky, modern touches which qualify it for our list of the best boutique hotels in London. It's in an unbeatable position for West End theatres, and it's not a bad spot for celeb spotting.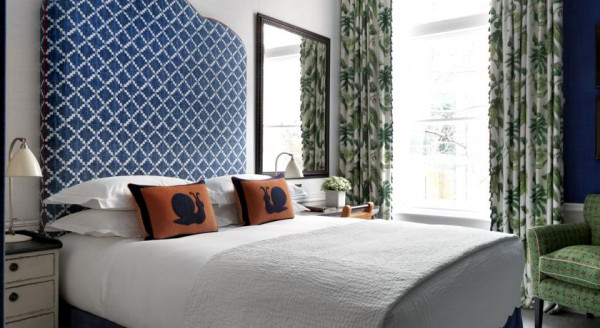 London's Best Design Hotels
The Ian Schrager-designed Sanderson, just north of Oxford Street is one of the most urban of our best boutique hotels in London list, but it manages to be elegant as well as deeply metropolitan. Bedrooms are white and open-plan, some with oil paintings on the ceiling and sleigh beds. The huge bar and internal garden is a buzzy after work haunt.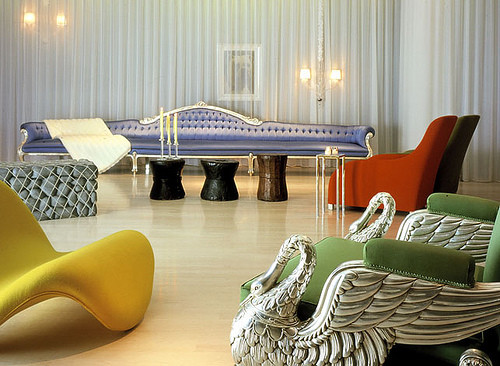 The Best Boutique Hotels in the City of London
With its intimate rooms and leafy verdant garden The Rookery doesn't feel like it is in The City at all. Which is probably exactly why it is popular with people who have spent long hard days slogging in the Square Mile. The only exception is the wood panelled meeting room with its long polished table and stern portraits which looks exactly like the Wall Street meeting room in the eighties film Trading Places.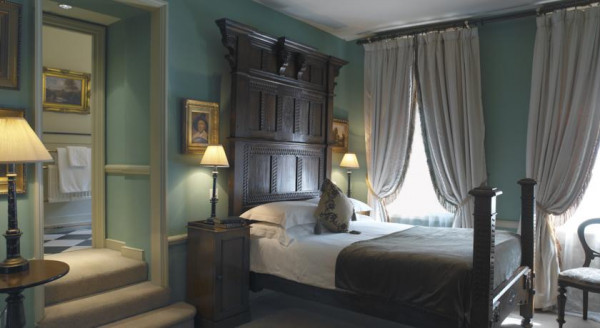 Batty Langley's is situated in the heart of trendy Spitalfields. The 29 rooms and suites and boast over-the-top interiors filled with antiques and period features from wooden panelling and fireplaces to four poster beds and gorgeous artworks. Plus there't the added bonus of a courtyard for sitting out when the weather allows.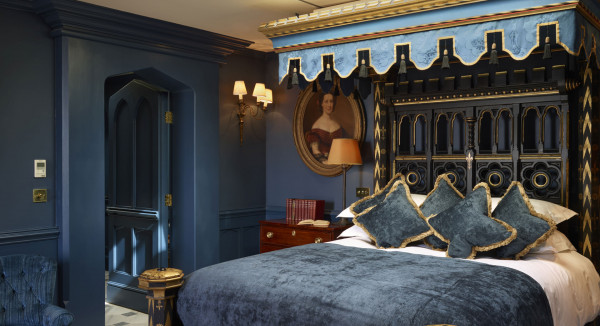 The Coolest Boutique Hotels in London
On the other side of Clerkenwell Road from the Rookery is The Zetter Townhouse. Quirkier and less grand than the Rookery it is still a very comfortable addition to our best boutique hotels in London list, decked out with wit, flamboyance and plenty of four-poster beds. The tiny bar has the feeling of a homely parlour and has more of a whisky than champagne vibe.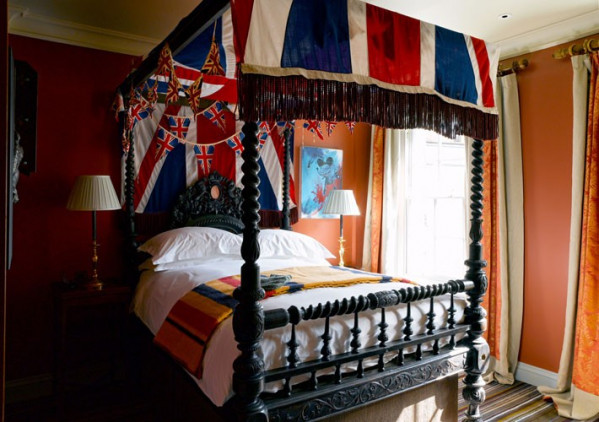 South London's Best Boutique Hotels
Quirky and unusual the Church Street Hotel in Camberwell, is a great value addition to the list of the best boutique hotels in London. It feels so Mexican that you half expect to be addressed in Spanish. Ulike our other best boutique hotels in London, it isn't luxurious but what it lacks in swankiness it more than makes up for in fun, style and colour. Magnifico.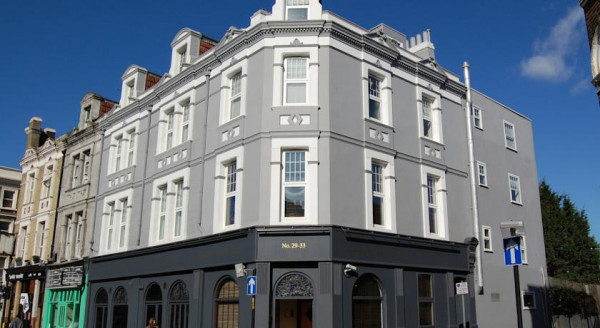 Still not found the perfect London hotel?
London's 10 Best Boutique Hotels
Blakes

London (South West)

45 rooms from £340

Romantic - Good for couples.

Landmark - Comes with a reputation.

Quirky - An experience!

Recommended by - Mr & Mrs Smith, Tablet, Frommers, Kiwi Collection, Michelin Travel

The grandaddy of boutique hotels, theatrical creation of actress Anouska Hempel, decadent and moody institution on the edge of Chelsea. Individually themed rooms crammed full of oriental and Indian antiques, plus an excellent restaurant. See More

Check Availability

One Aldwych

London (West End)

105 rooms from £335

Restaurant - Indigo - modern British & Eneko Basque Kitchen & Bar

Child friendly - DVD and games library plus wii console and games

Theatre - Perfectly positioned for London's theatreland

Swimming Pool - Large Indoor Pool - chlorine free

Recommended by - Tablet, Frommers, Good Hotel Guide, Kiwi Collection, Michelin Travel

The perfect base for those wanting to be in the heart of Covent Garden and Theatreland. Classic on the outside, but wonderfully contemporary on the inside. Spacious rooms and suites, buzzy lobby bar, superb dining and a luxury spa for relaxing after a hard day's sightseeing! See More

Check Availability

Sanderson

London (West End)

150 rooms from £335

Spa - Two storey spa

Lively - Hip and happening.

Designer - Uniquely designed interiors.

Recommended by - Tablet, Frommers, Kiwi Collection, Michelin Travel

Ian Schrager's second design hotel in London, in a former textiles building in the rag trade area north of Oxford Street. Great spa and gym, and a fashionable bar. See More

Check Availability

Batty Langley's

London (The City)

29 rooms from £170

Sights nearby - The property is minutes from Liverpool St so there's easy access to all of London's highlights.

Local markets - Old Spitalfields market is just round the corner

Full of character

Romantic - Good for couples.

Opulent, sumptuous and quirky converted 18th century townhouse in the trendy Spitalfields district. Gorgeous over-the-top rooms and suites offer stunning traditional interiors and equally impressive bathrooms. A romantic bolthole in the city of London perfect for a cosy getaway! See More

Check Availability

Hazlitt's

London (West End)

27 rooms from £215

Lively area - In the thick of the action.

Full of character

Traditional

Romantic - Good for couples.

Recommended by - Mr & Mrs Smith, I Escape, Tablet, Frommers, Good Hotel Guide

This charming Georgian boutique is full of character and literary associations since 1718. This townhouse is in thick of it on vibrant Frith Street, home to lively bars and popular restaurants. Elegant wood paneled rooms are the perfect base, relax with a book or explore town as and when you wish. See More

Check Availability

City Style - Grown up and sophisticated style, in a hip part of town- think mahogany fourposters, clawfooted tubs and Farrow & Ball Duck Egg.

Foodies - Mouthwatering modern British cuisine, always interesting, varied and au point. Afternoon tea is a London favourite.

Great walks - Head south towards Trafalgar Square and to Enbankment where you will find the Thames - the perfect guide to mapping out London.

Sights nearby - Picadilly Circus is closeby and a great place to check out what is on at the theatres in the West End.

Recommended by - Mr & Mrs Smith, I Escape, Fodors, Frommers, Kiwi Collection

Elegant Georgian townhouse in London's vibrant Soho district. Stylish rooms are designed with panache, and focus on the young and fashionable business and leisure traveler. All British food all day at the snazzy restaurant. A true gem in the heart of the UK's capital city. See More

Check Availability

Sights nearby - You're bang in the centre of London, so everything is within easy reach!

Local markets - Covent Garden is known for its famous early-morning flower market

Lively area - In the thick of the action.

Full of character

Recommended by - Mr & Mrs Smith, Tablet, Fodors, Frommers, Good Hotel Guide, Kiwi Collection

Traditional elegance meets sexy chic, making a sexy and buzzy, designer hotel in prime Covent Garden location. Classic rooms are exquisitely decorated, with all luxuries considered and children more than catered for. Breakfast is a lavish affair, as is an evening cocktail in the drawing room. See More

Check Availability

The Rookery

London (The City)

33 rooms from £282

Exclusive offer

Sights nearby - Barbican is a cultural hub worth checking out for performances, screenings and more.

Lively area - In the thick of the action.

Full of character

Romantic - Good for couples.

Recommended by - Mr & Mrs Smith, I Escape, Tablet

Fashionable Clerkenwell is home to this intimate, period charm City bolthole which prides itself on homely atmosphere across three 18th Century houses. Rooms are full of character, classic antiques, open fires and roll top baths. Breakfast in bed or in the garden is the perfect way to start the day. See More

Check Availability

Lively area - In the thick of the action.

Four poster beds - For romantics.

Romantic - Good for couples.

Quirky - An experience!

Recommended by - Tablet, Good Hotel Guide, Kiwi Collection

Intimate boutique townhouse offshoot of the modernist Zetter, with quirky and eclectic vintage decor and just 13 rooms. See More

Check Availability

Exclusive offer - London bargain

City Style - A totally unqiue experience with quirky and meticulously thoughtout design, bold colours and unique charm.

Value chic - Excellent value for money- top quality service, decor, cuisine and vibes for a reasonable price tag.

Local markets - Borough Market on the weekend is a fantastic food heaven with stalls from all over Europe and places to catch a quick bite.

Great walks - South London is full of parks, walk ways and beautiful buildings full of history.

Recommended by - I Escape, Fodors, Good Hotel Guide

This wonderfully vibrant Mexican themed hotel is a shining light in Camberwell. Bright, cheerful rooms are full of character and thoughtful touches. Make sure you sample the to die for tapas, as well as the knockout cocktails in the Havana Lounge. A new wave of affordable and stylish hotels. See More

Check Availability
posted Saturday, 23rd November 2019
Search the best hotels in London