The 15 Best Beach Hotels on Mexico's Pacific Coast
Mexico is so much more than tequila, fajitas and sombreros. With a diversity of landscapes, languages, cuisines and indigenous cultures, a wealth of historical sites and museums, fantastic restaurants and an exciting arts scene, Mexico is a truly fantastic travel destination. It's also a great place to find sunshine, white sand and clear seas. And if that's what you're looking for you need our Guru's list of the 15 Best Beach Hotels on Mexico's Pacific Coast.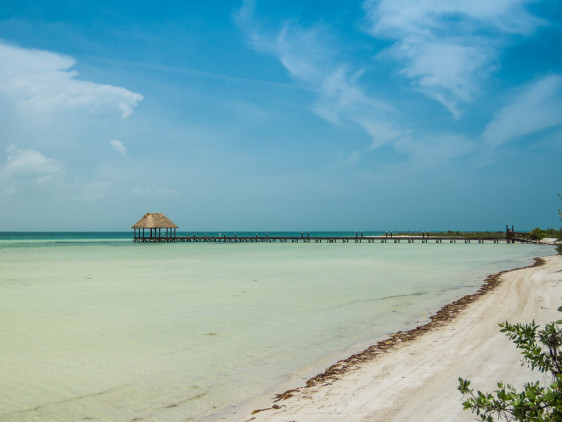 dronepicr
Mexico's beautiful, and often historic, coastlines have plenty to offer on their own, and our list of the 15 Best Beach Hotels on Mexico's Pacific Coast offer the perfect bases for seeing some of the sights as well as enjoying the beach lifestyle of your choosing - from the promise of some great parties, to uncovering ancient treasures to discovering only yourself, but on a peaceful private beach.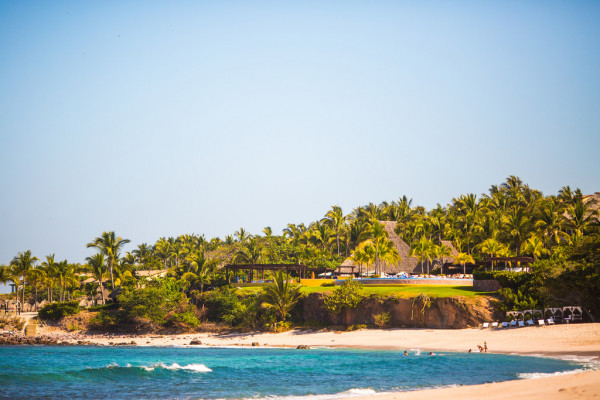 flickr user Thomas Hawk
Running from the north of the coast to the south we've picked hotels in pretty, relaxed, Punta Mita, then in charming, cobbled Puerto Vallarta, which is backed by mountains bearded with palm trees and teeming with cute cafes, artisans and fascinating historic sites. Whether you're whale-spotting or surfing, canopying across jungle or lounging at the beach, you will fall in love with this wonderful, laid-back town.
Jalisco beyond that we've picked for its tranquility, and for being close to an exological reserve, then we like the resort city of Zihuatanejo, with its galleries, slowly arching beaches backed by palm trees, and the ocean just off shore which teems with marine life including dolphins and turtles.
Below that we love Acapulco! Closing in on the southern end of our journey along Mexico's Pacific Coast is the Acapulco that features in many a song about sunshine and good times, because this is Mexico's original 24hour beach party town, a playground for the rich, famous and glamorous, in the town's heyday JFK took Jackie on their honeymoon.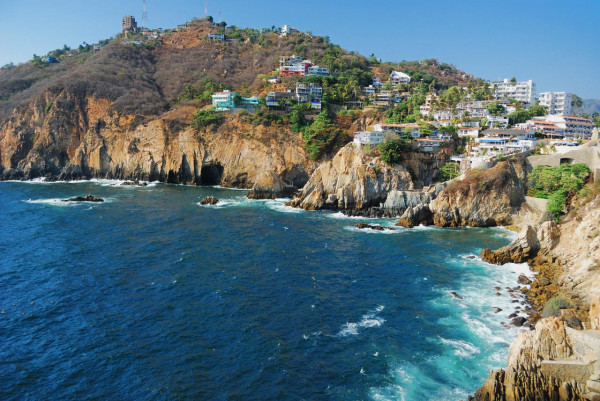 flickr user Martintoy
The next of our favourite hotels down are in Puerto Escondido, the port town and beach resort known for its buzz, palm trees and thatched rooves, which is in Oaxaca, which has earned its position on many a travel itinerary because of the ruins of Monte Alban, one of the most impressive ruin sites in Latin America, a vast ancient pre-Hispanic complex, built atop the highest mountains in the area. The city of Oaxaca itself is a UNESCO World Heritage Site and in terms of history and culture, it stands unrivalled in South America. But the city boasts more than archaic ruins: a vibrant place teeming with wildlife, art, good food and beautiful churches, it makes for the perfect family holiday destination.
The 15 Best Beach Hotels on Mexico's Pacific Coast
The Best Tropical Paradise Hotels on Mexico's Pacific Coast
Jalisco's Cuixmala is a glorious boutique, tropical paradise. Well proportioned rooms are light and airy with white washed walls contrasted by bright turquoise splashes. Dine on Mexican delicacies in the restaurant (private casas get their own chefs) and enjoy any of the numerous activities. Fabulous.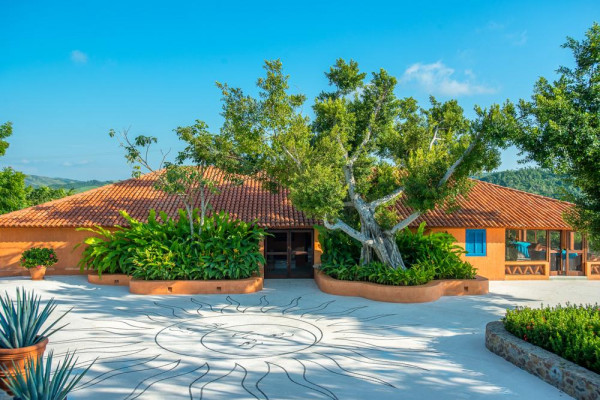 Playa Viva is a collection of 12 casitas on a secluded stretch of beach surrounded by lush vegetation. Simple yet luxurious open-air rooms are made from natural materials with minimal furnishings and plenty of light. A restaurant produces tasty health focused meals and daily yoga is on offer.
The Best Beach Hotels on Mexico's Pacific Coast to Escape to!
Jalisco's Las Alamandas is a tranquil resort set amidst a private ecological reserve and just steps from a white sand beach. Rooms mix traditional charm with contemporary style; think beamed ceilings, white washed walls with bright pops of colour. Feast on healthy fresh Mexican cuisine and unwind under the sun. Bliss.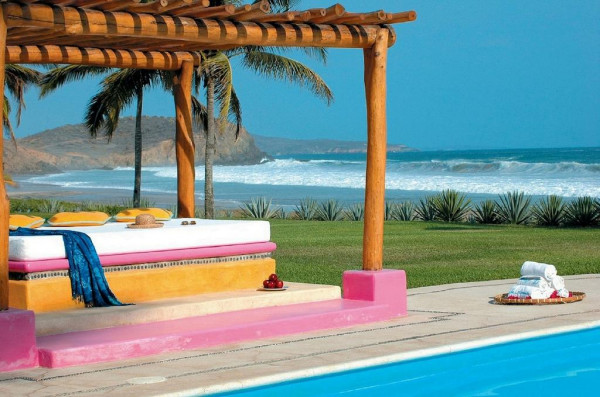 Xinalani is a rustic-chic yoga retreat on the stunning coast 12 miles down from Puerto Vallarta. Only reachable by boat, limited connectivity, open-air bathrooms and daily yoga sessions guarantee that you will get in touch with nature. The food is health conscious and they cater for vegan and gluten free.
La Casa Que Canta is a luxury property sat atop a cliff with spectacular bay views. Comprising of 25 spacious suites, the best of which feature plunge pools. Spend days unwinding in the spa, practicing yoga or exploring this quiet corner of Mexico. The ideal spot for lovers or those looking for utter tranquility.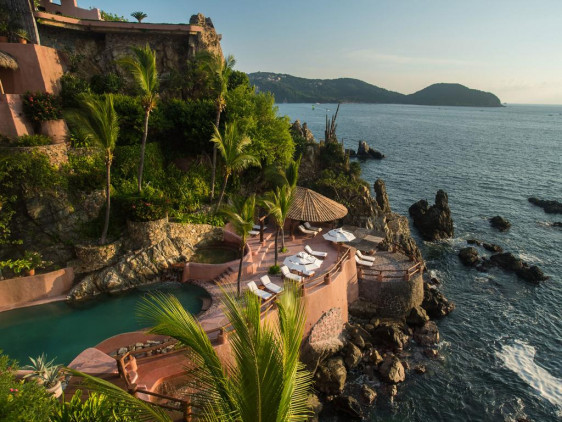 The Most Luxurious Hotels on Mexico's Pacific Coast
Puerto Vallarta's Hacienda San Angel sits high above Vallarta's cobbled streets, a magnificent example of colonial architecture with luxurious and elegant suites and a superb rooftop restaurant.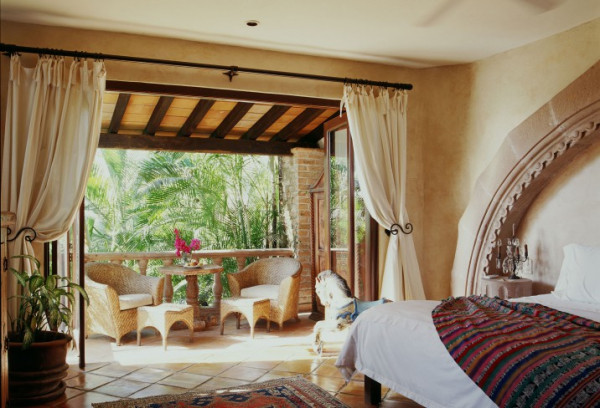 Capella Ixtapa is a luxurious property perched cliffside with spectacular sea views. Spacious rooms feature large terraces, soft hues, contemporary art work and the best have hot tubs. An exemplary restaurant serves regional dishes. A glorious spa and infinity pool offer space for total relaxation.
The Most Romantic Hotels on Mexico's Pacific Coast
Casa Kimberly in Puerto Vallarta is utterly beautiful. Decorated with warm whitewashed walls, exposed wooden beams and antique furniture, this is an absolutely elegant hotel, and the fact that the rooms look out onto the Bahia de Banderas is really the icing on the perfect cake. Plus the restaurant serves sumptuous Mexican fare.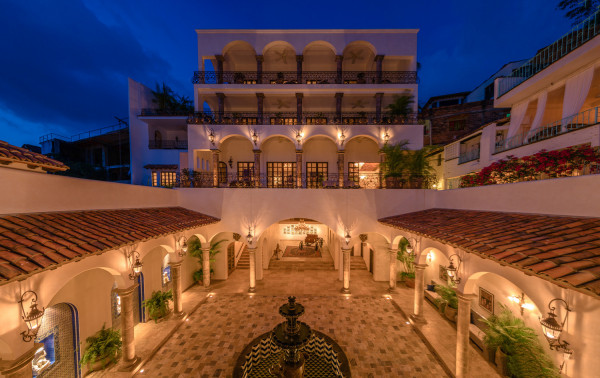 The Banyan Tree Cabo Marques is a stunning eco lodge boasting spectacular sea views. Secluded rooms offer enormous terraces (the best have plunge pools), free standing baths, plenty of glass and minimalist furniture. Spend evenings in the romantic restaurant and sampling tequila and days basking in the sun.
The Best Beach Hotels on Mexico's Pacific Coast for Foodies
Casa Oaxaca is a seven room hotel converted from a charming colonial building, also in the centre of old Oaxaca. Rooms are arranged around a central courtyard and there's a roof terrace, pool and private gardens. This is a great option for foodies, as the chef, and manager, is happy to offer Mexican cooking workshops.
Acapulco's Las Brisas sits on a hill overlooking the sea, a gorgeous hotel offering cool and contemporary rooms and suites, swimming pools, a tennis court and a brilliant gourmet menu. Relax in the sun at the private beach or make use of the hotel shuttle bus to travel from place to place. Great value for money; ideal for large families.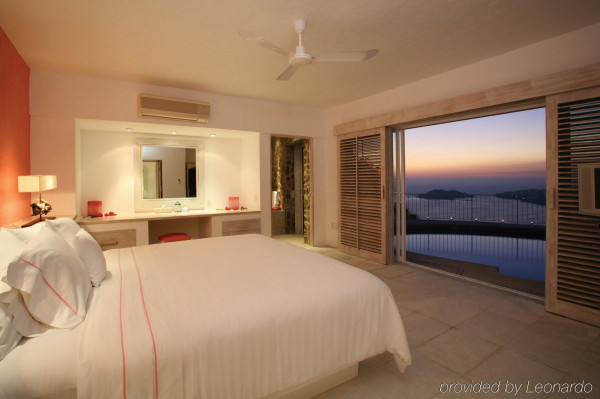 The Best Beach Hotels on Mexico's Pacific Coast for Families
Oaxaca's Hotel Azul is ideally located for exploring the city's sights, the simply-styled courtyard-facing rooms are kitted with light wooden furniture and artworks. There is a classy terrace bar and a restaurant serving the best of Mexican fare.
Punta Mita's Four Seasons Punta Mita is a luxury property set beside a gorgeous stretch of white sandy beach. Generously proportioned rooms feature large terraces, luxury bathrooms and wonderfully comfortable beds. Complete with glorious infinity swimming pool, pampering spa and manicured golf-course; utterly spoiling.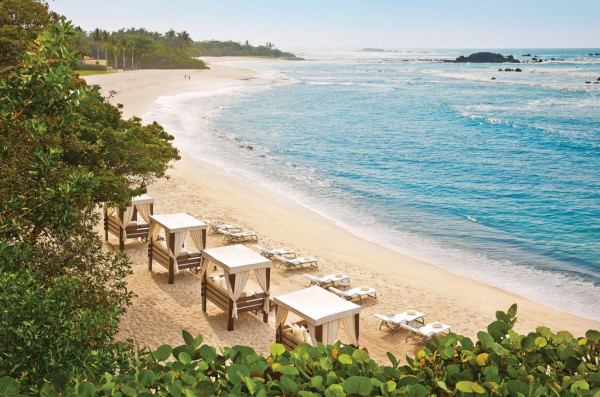 The Best Value Beach Hotels on Mexico's Pacific Coast
Las Bugambilias is a great value, family run B&B with plenty of traditional colour and charm. Its nine rooms allow you to stay right in the heart of old Oaxaca in comfort, and its restaurant serves classic Mexican dishes in a rustic, friendly setting.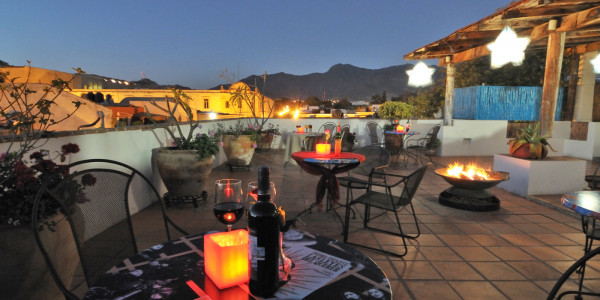 The Best Beach Hotels on Mexico's Pacific Coast for Fun!
Boca Chica is a beachfront hotel on one of the 'arms' of Acapulco Bay, looking directly across the water to the little island of La Roqueta. You're not in the centre of town, so you'll find a relaxing haven here, but it also has a lively bar and its own nightclub, so you can dance the night away after swimming, golfing, fishing, snorkelling or cliff-diving the day away. The hotel also has a nice spa and a seafood restaurant.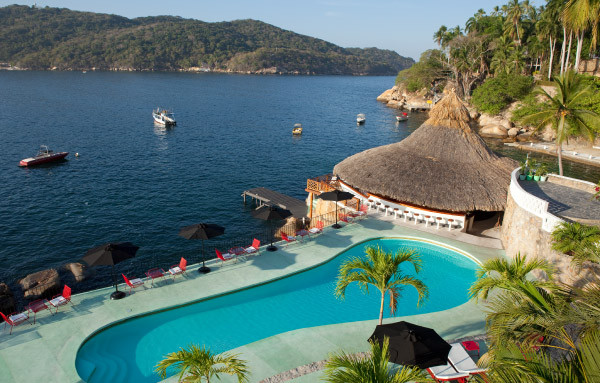 If you haven't found your ideal Mexican beach break hotel on our list of the 15 Best Beach Hotels on Mexico's Pacific Coast you could:
15 Best Beach Hotels on Mexico's Pacific Coast
posted Thursday, 2nd May 2019
Search the best hotels in Mexico