Marrakech Hotels with Pools
Hot, dusty, frenetic…all words you'd associate with a day in Marrakech. So what you're looking for at the end of that day is the best Marrakech hotels with pools. Whether simply a small plunge pool in the heart of an interior courtyard or a larger offering surrounded by alluring loungers; a hotel with a swimming pool really is a must.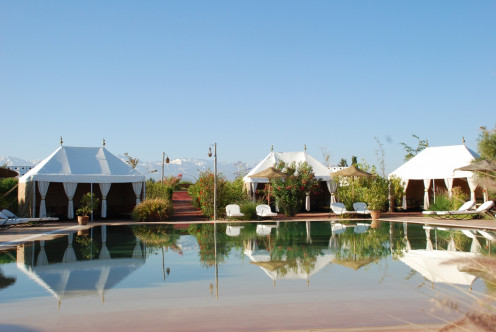 There are many reasons to visit Marrakech. It's only three hours flying from the UK, the weather is reliably good and the atmosphere at Djemma el Fna is something everyone should experience at least once. Because of these and many more reasons besides, Marrakech is an increasingly popular destination with an ever growing myriad of places of stay.
Our selection of Marrakech hotels with swimming pools will help you narrow down the choices. We only select properties which offer something a little special, whether it be superb service, gorgeous bedrooms, delicious food or in these cases fab pools.
In the Medina
The majority of our Marrakech hotels can be found in the Medina, but this does not necessarily mean that there is no outside space. You'll often find a hidden courtyard with plunge pool plus a roof terrace with stunning views over the city.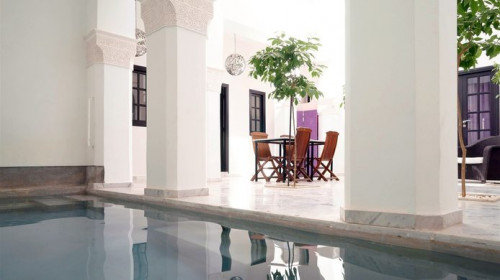 The Palmeraie
If you venture just twenty minutes from the city centre you'll find yourself in the leafy Palmeraie district. Here, outside space and a decent sized garden is the norm, so pretty much every property has a pool – it's more a case of sorting out the best hotels to stay in.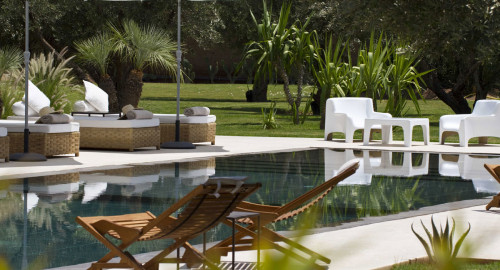 For Romance
For those wanting to treat their loved ones to something special, and need a pool to tick all the boxes then we'd suggest: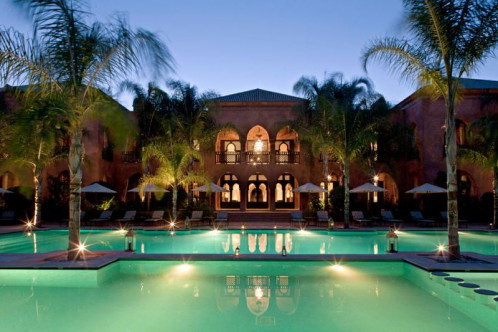 For Great Value
There's no shortage of great value accommodation in Marrakech and we're lucky enough to have found some that even have a swimming or plunge pool.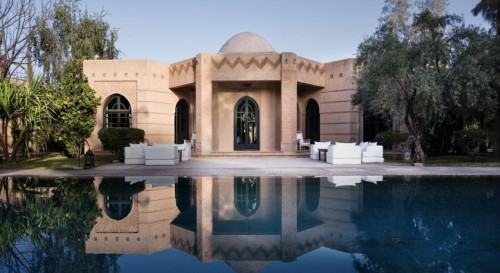 Family friendly hotels with pools in Marrakech
Marrakech is a great destination to bring the family. It's full of exciting new sounds and smells and a wonderfully buzzing spot for all ages to enjoy. Our pick of the best places to stay with kids in tow are: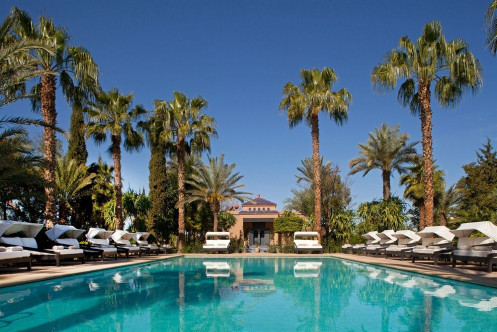 Nothing here that fits the bill? Check out all our recommended properties in Marrakech or contact a friendly guru for advice.
Search the best hotels in Marrakech