The 15 Best Family Hotels on Mallorca

Kyle Taylor via Flickr
Mallorca is a marvellous family holiday destination! There are quiet, safe, sandy beaches, wonderful open spaces, mountains to explore, all kinds of activities, some impressive cultural treasures and loads of family friendly cafes and restaurants. And there's certainly plenty to choose from when it comes to the best family hotels on Mallorca. So our Gurus have come to your family's rescue!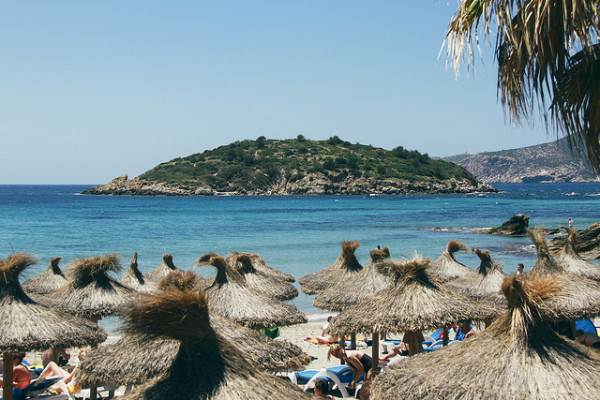 Cristian Bortes via Flickr
They've got a recommendation for the 15 best family hotels on Mallorca, with the perfect accommodation for active families, some great examples of the best family hotels on Mallorca for families looking for a beach break, some excellent family fincas, and even some fantastic properties where your family can escape and just be themselves.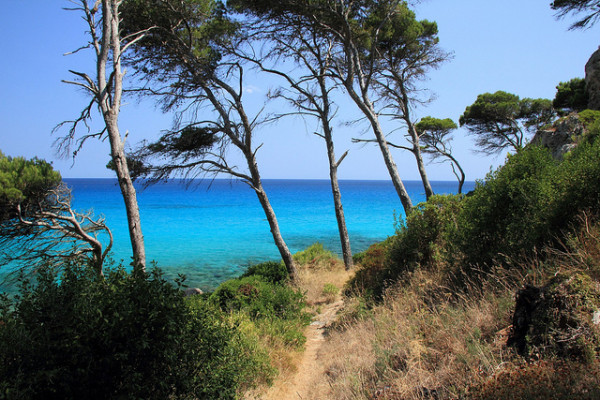 Franz59 via Flickr
The 15 Best Family Hotels on Mallorca
The Best Beach Hotels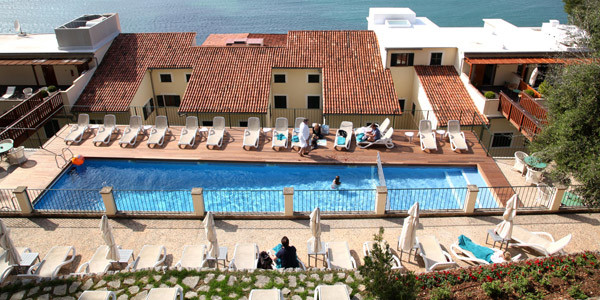 The Hotel Esplendido in Sóller has 74 rooms and suites with a contemporary feel, plus an extensive spa menu, a pool, sea-facing terraces, gardens and a private beach. Plus activities for the kids.
Also just along the coastline from Palma de Mallorca, is the OD Port Portals. It's a stylish, modern, 63 room hotel decorated in a pale palette but with plenty of nice features - like big open plan bathrooms and private balconies. There's also a lively bar and outdoor pool. Rooms start from around £95 per night.
The Best Hotels for Active Families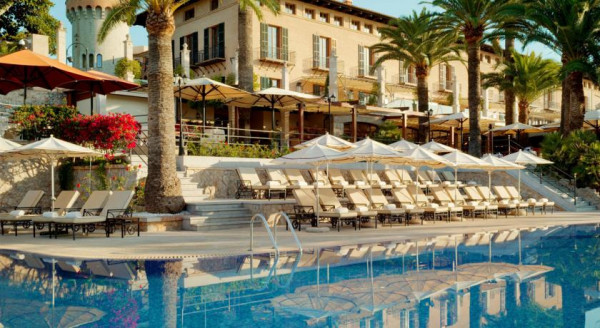 The Castillo Hotel Son Vida is a 13th Century palace turned luxury hotel in the hills outside Palma de Mallorca. The decor is elegant and very Spanish and there are 164 spacious rooms, some of them with stunning views. There's plenty to keep everyone entertained here, with several pool, a spa, extensive grounds and a kid's club. Plus there's a choice of onsite restaurants and bars.
Cases de son Barbassa is a rustic chic converted farmhouse with views all the way down to the beach and up into the mountains. There are 20 simple, yet stylish rooms, with bare stone walls, wooden beams and jacuzzi baths. There's also a gorgeous pool and garden and a lovely restaurant. And you're a couple of kilometres from medieval Capdepera.
With a Kid's Club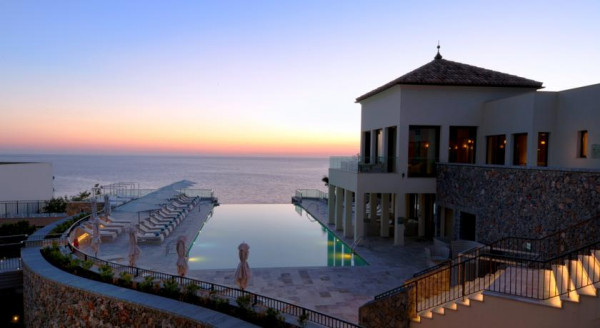 The Sheraton Mallorca Arabella Golf Hotel is a 93 room resort with all the charm of a Spanish country house hotel. It's in the hills above Palma, so the views are exceptional. There's are pools, a spa, tennis courts, golf courses and a kid's club, plus plenty more!
The Jumeirah Port Soller Hotel & Spa near Port de Sóller offers all you'd expect from this international brand: an eye-catching infinity pool, an award-winning restaurant, spa and beautiful design wherever you look. Plus there's a great kid's club and the suites are huge!
The Best Family Fincas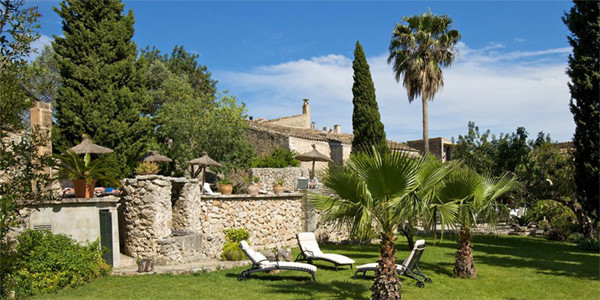 Son Siurana in Alcúdia, has been converted from an 18th Century estate into an eco-estate and working farm with a great restaurant and a collection of 14 rooms, suites, cottages and apartments. You're in the heart of some beautiful countryside, surrounded by almond and fig trees.
The Finca Es Castell, off the beaten track outside pretty Caimari, is a rustic, contemporary-style finca with 12 rooms and a reputation for delicious food. You're surrounded by ancient vines, white washed walls and beautiful views.
For Peace and Quiet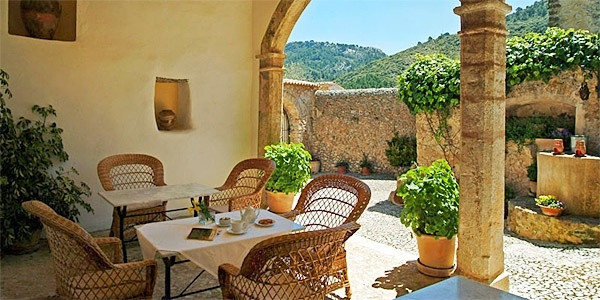 Son Palou is a 12 room hotel set in a pretty hamlet surrounded by peaceful, UNESCO Heritage Listed countryside. The walls are sandstone, the roof a bright terracotta and all around is the verdant green of this beautiful region. Perfect for exploring the hamlets and hills of northern Mallorca.
The Gran Hotel Son Net has been converted from a 17th Century mansion in the foothills of the ruggedly beautiful Tramuntana Mountains. There's beautiful art on the walls of the 31 rooms and exceptional views from the windows and terraces and the opportunity to dine under the stars.
Sa Rota D'en Palerm is an enchanting countryside villa with self catering apartments and bedrooms and a beautiful Mediterranean garden. Family friendly with homely touches - plenty of games and toys for the kids. Large breakfasts on the terrace with views of the surrounding fruit orchards. A wonderfully peaceful hideout.
The Best Value Family Hotel

S'Hotel d'es Puig is a rustic, manager owned guesthouse in Deià, offering nine rooms with generous breakfasts, an honesty bar and an outdoor pool and terrace. There's a choice of suites with private balconies or private two bedroom apartments for families. Rooms start from around €105 per night.
The Best Family City Break Hotels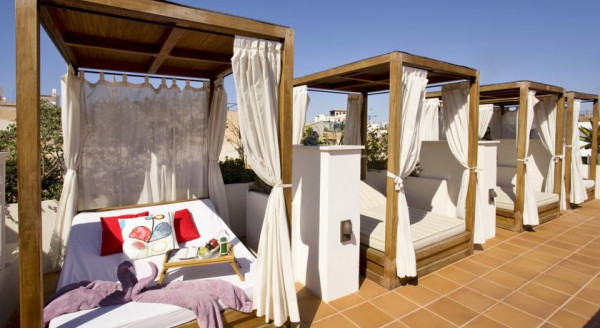 Palacio Ca Sa Galesa is in a great location in Palma de Mallorca's old town, and has 12 quirky rooms filled with antiques, pretty stained glass and some nice artworks. There's a great sun terrace and the spa is in the same spot as original Roman baths. Historic and family friendly!
The StayCatalina Apartments are a collection of charming self-catering apartment suites in the heart of Palma's historic quarter. Each has its own patio or terrace, and decor is fresh and chic, with whitewashed wood, tasteful art with splashes of blue or red, and rustic furniture.
Still not sure which of our Guru's recommendations for the 15 best family hotels on Mallorca might be perfect for you?
The 15 Best Family Hotels on Mallorca
Soller, Mallorca

A stylishly retro hotel catering to both couples and families with kids. Attractive rooms and suites with vintage touches, plus two outdoor pools, spa facilities, sea-facing terraces, and excellent bistro dining.

Views - Great views from hotel

Spa breaks

Beach Life

Families

Recommended by - I Escape

Check prices

Portals Nous (Costa d'en Blanes,)

Hip and stylish hotel within walking distance of swanky Port Portals marina and neighbouring beach. Rooms are smart and contemporary with open-plan bathrooms and some feature sea-view balconies. Regular events keep the buzzy vibe year-round, plus there's an outdoor pool and lively rooftop bar.

Sailing - Charter a yacht to one of the neighbouring islands.

Swimming Pool - Outdoor pool with large terrace for sun bathing

Local markets - Good for local colour.

House party feel - Be prepared to meet people.

Recommended by - Design Hotels

Check prices

Palma de Mallorca (Urbanizacion Son Vida)

13th-century palace turned luxury hotel, in the hills outside Palma. Elegant Spanish decor, spacious rooms and stunning views. Plenty to keep all entertained including spa, swimming pools, extensive grounds and a number of dining and bar options. The ideal choice for unwinding.

Total relaxation - A tranquil oasis of clam, set in the hills above Palma, this elegant property made for lounging and indulgence.

Sights nearby - The Bellver Castle or the imposing Cathedral La Seu are worth visiting.

Full of character

Kids Club - Fully staffed.

Recommended by - Kiwi Collection

Check prices

Capdepera

A rustic chic farmhouse with wonderful countryside views close to the beach. Simple yet stylish rooms with large beds, bare stone walls, wooden beams and jacuzzi baths. Gorgeous pool, restaurant, and garden. Good for couples, groups & families wanting easy access to both beach and mountains.

Views - On a clear day you can see as far as Menorca

Sights nearby - A couple of kms from mediaeval Capdepera

Sailing - Can be booked nearby.

Local markets - Good for local colour.

Recommended by - Mr & Mrs Smith, Sawdays

Check prices

Palma de Mallorca (Urbanization Son Vida)

A resort with all the charm of a Spanish country house, in the hills outside Palma de Mallorca. Plenty of in house activities including swimming pools, restaurants and a lovely spa. Comfortable and spacious rooms and suites. Ideal for families and golfers.

Families - A perfet family escape, with playground and kids club to keep the young ones happy and a spa and extensive bar for the parents.

Active Holiday - Ideal for the active guest, with on site tennis courts, gym and bikes plus five world class golf courses in the area.

Sights nearby - Close to the Bellver Castle or the imposing Cathedral La Seu.

Swimming Pool - Stunning Outdoor and Indoor Pools

Check prices

Balearic Islands, Mallorca

Luxurious global chain bringing you unique island accommodation. Beautifully designed, traditional exterior, totally modern in every other way. An eye catching infinity pool is what draws most of the guests, as do the award winning spa and restaurants.

Families - Kids club for the little ones; spa and fine dining for Mum and Dad

Romantic Break - Sweeping suites with private hot tubs and candlelit dining

Swimming Pool - Outdoor pool

Private Hot Tub

Check prices

Alcúdia (Km.42,8)

Dating back to 1784 this renovated eco-estate maintains an authentic rustic feel. Four posters and classic old furniture add to the old world charm. Also a working farm, the restaurant uses fresh ingredients in its cuisine. A large outdoor pool offers great views. Chic, luxurious and authentic.

Families - Offers one and two bedroom houses and apartments ideal for families. Lots of activities for children and adults

Back to Nature - Set in a beautiful countryside, surrounded by almond and fig trees

Birdwatching - A wide variety of birds in this region are a delight to observe

Diving - Is a must for professional divers

Check prices

Caimari, Mallorca

Off the beaten track, this pretty, rustic contemporary-style finca is ideal for groups, families and couples wanting a remote, informal countryside retreat with delicious food. Good relaxed base to explore the island. Cobbled patios, ancient vines and white washed walls - oodles of rustic charm.

Views - Stunning views over the surrounding countryside

Secluded setting - A rustic retreat in a lovely location.

Total relaxation

Full of character

Recommended by - I Escape

Check prices

Son Palou 12 rooms from £158

Orient

A discreet family-run hotel in a peaceful UNESCO countryside hamlet in the hills just outside Soller. Sunny sandstone walls, pretty flowers, bright terracotta, verdant greenery and valley views. Perfect hideaway for couples to unwind and explore the neighbouring hill villages of northern Mallorca.

Views - Magnificent views along the Orient Valley

Romantic Break

Private Hot Tub - Junior suites are all equipped with their own whirlpools

Sights nearby - Visit the ruins of the moorish Castell de Alaró.

Recommended by - I Escape

Check prices

Lloret de Vistalegre, Mallorca

An enchanting countryside villa with self catering apartments and bedrooms and a beautiful Mediterranean garden. Family friendly with homely touches - plenty of games and toys for the kids. Large breakfasts on the terrace with views of the surrounding fruit orchards. A wonderfully peaceful hideout.

Families - Self catering options and plenty of entertainment for the kids - a great family stay

Local markets - Sineu's Market on Wednesdays

Great walks - Rural walks and scenic paths

Birdwatching - Albufera de Alcudia

Recommended by - Sawdays

Check prices

Puigpunyent, Mallorca

An elegant, secluded sanctuary in the foothills of the rugged Tramuntana Mountains. Luxurious Mallorcan classicism inside and breathtaking views and facilities outside. Dine under the stars, curl up in the luxury of your room, or bask by the pool. For total relaxation and local exploring.

Artworks - Works by Chagall, Hockney, Frank Stella and Andy Warhol.

Rural - Picturesque and untouched rural setting.

Garden - Organic vineyard and olive grove.

Traditional - Renovated 17th century mansion.

Recommended by - I Escape, Tablet, Kiwi Collection, Small Luxury Hotels

Check prices

Deià

An intimate and friendly hotel with mountain views. This rustic, manager owned guesthouse offers ample breakfasts, an honesty bar and outdoor swimming pool with terrace. Guests can stay in suites with private balconies or enjoy private 2 bedroom apartments. Ideal for families and excellent value.

Watersports - Hotel can provide info for local sailing

Fishing - The hotel can organise fishing trips

Golf - 24 golf courses on the Island

Learning - Archaeological Museum

Recommended by - I Escape

Check prices

Palma de Mallorca

Quirky hotel in a prime Old Town location with some very fine artworks. Full of character, with old fashioned rooms filled with antique furniture and pretty stained glass. A sun terrace with a wonderful city view. The spa sits in genuine Roman baths. Well positioned, intimate, informal and romantic.

Total relaxation - Unwind in style with the heated indoor pool, sauna, Roman baths, hot tub and extensive list of treatments and massages.

City Style - A chic hotel in a 16th century building with fantastic rooftop terrace boasting epic views of the Cathedral.

Great walks - Lovely hikes through the island start from just outside the city.

Sights nearby - Just steps from the city Cathedral, a must see.

Recommended by - I Escape

Check prices

Palma de Mallorca (07013 Palma)

Charming self-catering apartment suites in the heart of the historic quarter. Each has a patio or terrace and decor is fresh, laid back and chic with whitewashed wood, tasteful art with splashes of blue or red, and rustic furniture. Well placed for exploring and ideal for families and couples alike!

City Style - This is a great choice for guests interested in discovering new restaurants, visiting sights and enjoying city walks

Sights nearby - Head to Palma's magnificant La Seu Cathedral, the royal L'Almudaina Palace and the unusual circular Bellver Castle

Local markets - Wander around the buzzing Santa Catalina market, Palma's oldest and best market, which is just 100m away

Sailing - Can be booked nearby.

Recommended by - I Escape

Check prices
posted Thursday, 22nd September 2016
Search the best hotels in Mallorca