The 10 Best Country House Hotels in the Cotswolds
Depending on the way you speak the Cotswolds are 'gorgeous', 'delightful' or simply 'beautiful'. Some people gush about the colour of the stone against the lush green of the gently rolling hills, some people are enchanted by the villages, which look like something out of a mythical Ye Olde Merrie England and some people just want to get lost in the views. Pint in hand or not. Basically this is a really peaceful and beautiful looking part of the world, and its popularity and rural charm mean it's where you'll find some quintessential county house hotels. So our Guru's recommendations for the 10 best country house hotels in the Cotswolds also includes some of the best country house hotels in the UK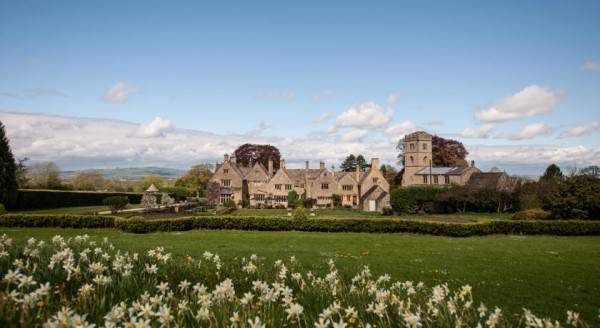 Because there's plenty to choose from, our Guru's collection of the 10 best country house hotels in the Cotswolds is in useful groups, so you've got the most romantic country house hotels, the best value country house hotels and the best country house hotels in the Cotswolds for walkers, for example. Hopefully that will help you find the property that's perfect for you. And hopefully solve one of the main problems with visiting the Cotswolds: finding a hotel and not being overcharged for your room.
For a romantic stay
Barnsley House is an imposing house set within stunning grounds. There are 18 rooms and suites, which have been delightfully decorated so that they're light and airy, as well as having all the mod. cons.. There's also an indulgent spa and a restaurant serving great British cuisine.
The Lords of the Manor Hotel is an elegant country manor in classic honey-coloured stone. There are 26 spacious rooms and suites, a Michelin-starred restaurant, a lake and a beautiful walled garden.
For a complete escape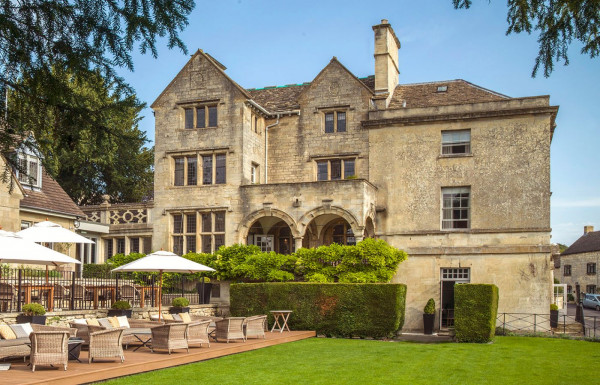 The Painswick is a lovingly restored 18th century manor boasting ornate Rococo gardens and 16 lovely bedrooms. The decor feels very countrified, but there's a very modern spa and an excellent restaurant.
Buckland Manor is a charming, 13th century manor house with 13 graceful rooms and beautiful views across the Cotswold escarpment. The restaurant has won awards and the ten acre grounds are picturesque. This is the kind of place where you want to dress for dinner.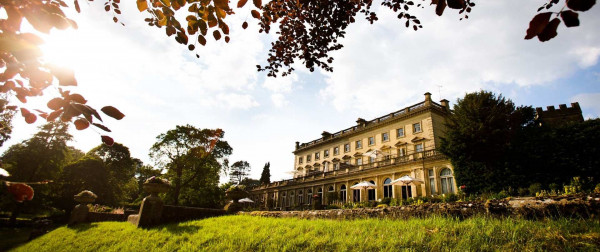 Cowley Manor is a contemporary-chic manor house on 55 beautiful acres of Cotswold countryside. This is the perfect escape for stressed urbanites, with two pools, a gym, an award-winning modernist spa, beautiful grounds and even a 'lifestyle shop'.
For Walkers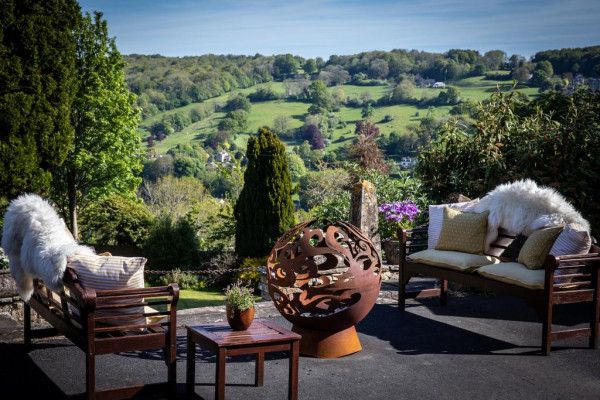 Burleigh Court is situated in the heart of the Cotswolds amid beautiful walking country. It offers a range of charming rooms and suites, award-winning dining, views to die for, six dog friendly rooms and wonderful walking straight from the door.
Country House Hotels with Hot Tubs
The Manor House Hotel has been converted from a 16th century manor house in the centre of picturesque Moreton in Marsh. There are 35 rooms and suites, some with their own private hot tubs and one with its own private garden! There's also an award-winning fine dining restaurant and a less formal bar and brasserie.
If you like the sound of this property then you might want to consult our Guru's recommendations for hotels with hot tubs in the Cotswolds.
For great value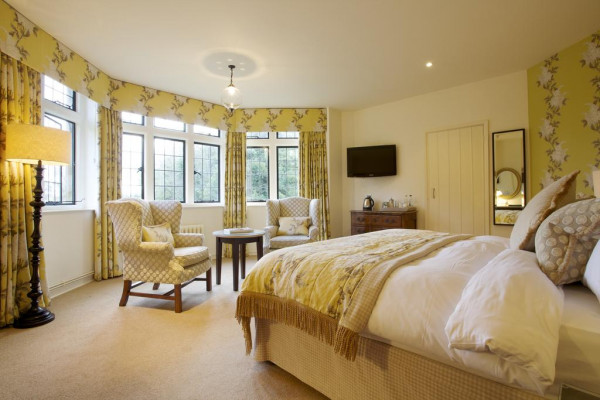 The Hare and Hounds Hotel on the edge of Tetubry is a traditional feeling country house hotel with 19 freshly refurbished rooms and suites and a popular local restaurant and pub. Rooms start from around £100 per night.
If you haven't found your idea of the best country house hotels in the Cotswolds on our Guru's list of the 10 Best Country House Hotels in the Cotswolds you could:
The 10 Best Country House Hotels in the Cotswolds
posted Tuesday, 3rd August 2021