The 10 Best Wine Hotels in the Napa Valley
The Napa Valley is known the world over for its cabernets, chardonnays and spectacular sprawling wineries, but it's also a foodie heaven, and an exceptional place to visit if you want to relax and treat yourself. There's plenty of sunshine, space and peace. And many of the best wine hotels in the Napa Valley also offer pampering extras, like spa treatments, massages, winery tours and wine-matching menus. All our recommendations for the 10 best wine hotels in the Napa Valley have a little something extra, as well as great tasting rooms or cellars, and great vineyard access.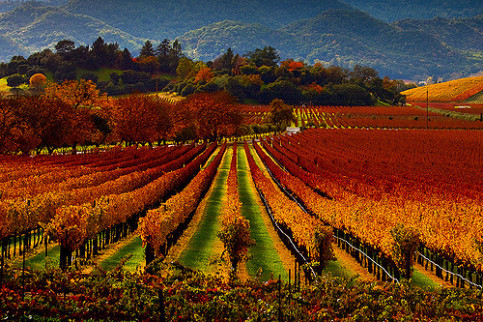 With the very best wine hotels in the Napa Valley pitching everything so perfectly for relaxation and enjoyment it's easy to see why they receive around four million visitors annually. And of course our 10 best wine hotels in the Napa Valley do book up well in advance. So one of the most difficult parts of the Napa Valley experience is choosing exactly where you want to stay. The Napa Valley is a big place, so if you're staying for more than a few nights you might even want to consider booking into two or more of our recommendations for the 10 best wine hotels in the Napa Valley so you can see and taste more of the region.
Where to find our 10 best wine hotels in the Napa Valley
Napa is the biggest centre in the valley, and has a good range of accommodation options, but it's not as pretty as some of the smaller towns, and a greater concentration of the best wine hotels in the Napa Valley can be found higher up the valley. Napa does have a great produce market and a number of excellent restaurants in its favour though.
Yountville, nine miles north of Napa, is a foodie favourite, with more Michelin stars per capita than any other American town. And one of the main reasons to stay in Yountville is so you can walk home after a boozy supper.
St. Helena is one of the prettiest, and thus most popular towns, also known for having the most expensive boutiques and most glamorous visitors.
Calistoga is the least developed town in the valley with an old fashioned feeling main street. But what it's really known for are its natural springs, so there's the bonus opportunity of enjoying the natural hot springs and hot mud baths.
This is also a great place to come if you want to really escape, and some of the best wine hotels in the Napa Valley are converted - or partly converted - wineries, offering serene vineyard views and often grape related spa treatments.
The 10 Best Wine Hotels in the Napa Valley
The Most Romantic Wine Hotels in the Napa Valley
The Milliken Creek Inn is an adults only inn right by the lush banks of the Napa River, close to the Silverado Trail. There are 12 beautiful rooms which exude comfort and luxury and a manicured, riverside garden. They also offer an unusual selection of spa treatments, and of course some exceptional wine tasting.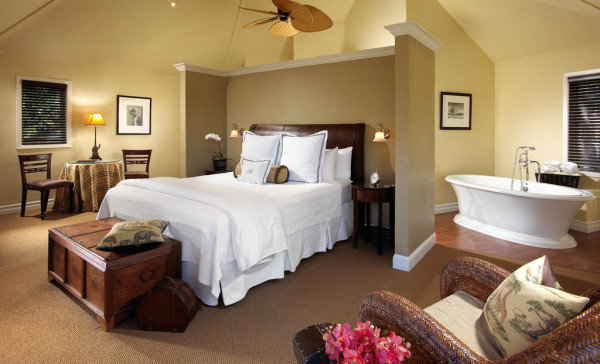 The Solage Calistoga is an 'Adult Playground' in the heart of the Napa Valley, with an impressive cocktail bar - even for a wine region - and an even more impressive spa complex, with a beautiful pool, spa and sauna, plus hot tubs and all the trimmings. The restaurant is exceptional as well, and they'll hire you a bike to 'help' with the wine tastings.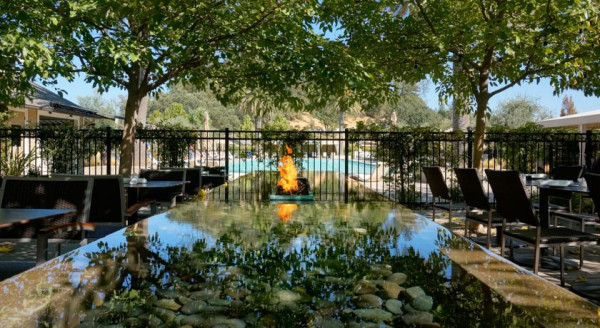 The Bardessono Hotel and Spa proves you can have luxury as well as an eco-friendly ethos. Geothermal systems heat the rooms and spa, whilst solar panels provide almost all of the hotel's energy. Spacious bathrooms are designed as private spas and the restaurant favours organic ingredients and weekly wine tasting.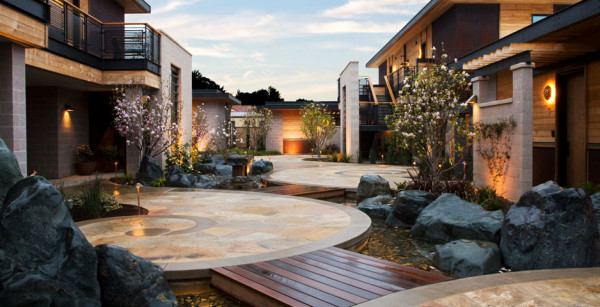 The Best Food and Wine Hotels in the Napa Valley
Surrounded by incredible vineyard views, the scent of olive groves and set above a 15,000 strong wine cellar, the Auberge du Soleil is a Napa Valley classic. In gorgeous St. Helena, this hotel has an outstanding restaurant - well regarded across the valley, plus a gorgeous pool and spa. And 50 rooms, which start from about £600 per night. Yes, it's luxurious as luxurious can be.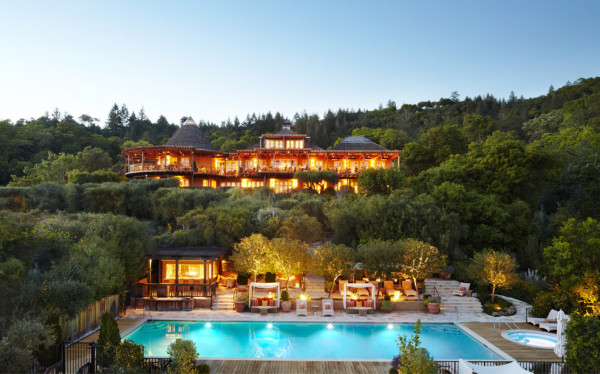 The Napa River Inn is right on the river in Napa town, and has 66 rooms with charming, old-fashioned decor, as well as a Michelin rated restaurant. And you're within a stroll of around 20 different tasting rooms and all the fantastic restaurants Napa has to offer.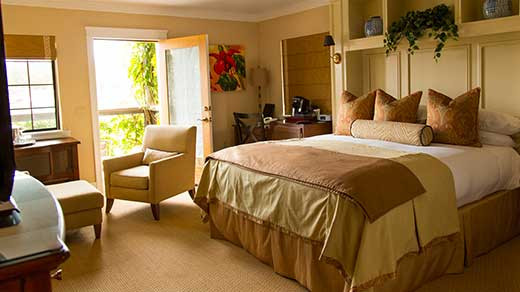 The Best Wine Hotels in the Napa Valley for Relaxing
Meadowood, in St Helena, offers a warm welcome for anyone who wants to enjoy the valley views and a glass of wine, and maybe even to visit the vineyards - on foot, horseback or bike. This large, contemporary hotel has 85 rooms and a gourmet restaurant serving Californian dishes. There's a beautiful spa and pool and an excellent wine list.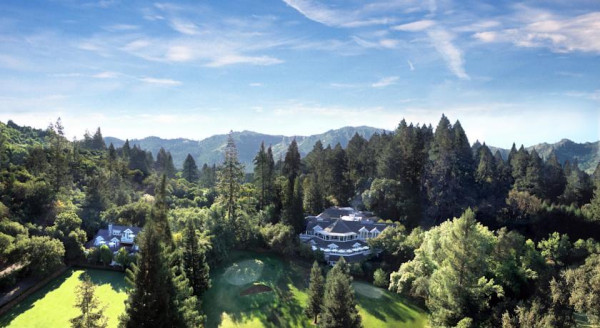 The Chateau de Vie is a peaceful, four bedroom chateau surrounded by lavender filled gardens. Large rooms overlook the vineyards beyond, and there's a gourmet breakfast to start the day plus a spa and pool to finish the day. This is the perfect base for exploring the local vineyards, on foot, horseback or two wheels.

The Best Wine Hotels in the Napa Valley for a Peaceful Escape
The Cottages of Napa Valley comprises eight cottages nestling in the hills of the Napa Valley around a lovely central garden. Each cottage has a fully equipped kitchen, dining area and a sitting room.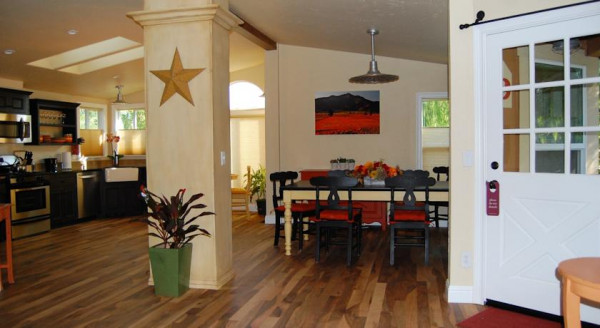 Lavender in Yountville is an extremely pretty eight room B&B with a Provencale feel. Each room has its own additional facilities, like a hot tub, spa bath or wrap around porch. There's even a boules 'court'.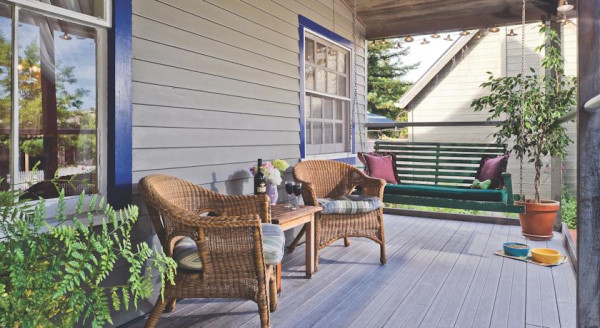 The Best Wine Hotels in the Napa Valley for agri-chic
The Carneros Inn has been converted from a farm, and the collection of cottages, suites and rooms are modern and stylish. There's also a choice of restaurants, an award-winning spa, expansive gardens with three pools and a number of hot tubs. As well as wine tastings they also offer cheesemaking classes.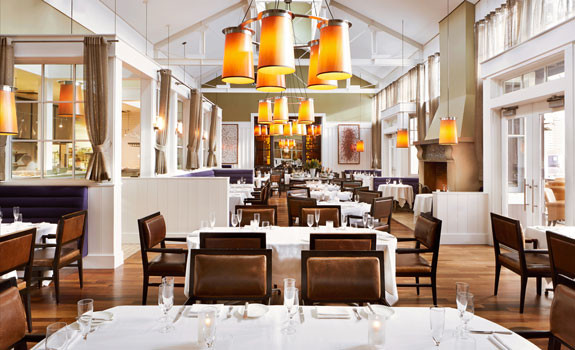 If you haven't found your idea of the best wine hotels in the Napa Valley in our Guru's recommendations you could:
The 10 Best Wine Hotels in the Napa Valley
posted Wednesday, 5th June 2019
Search the best hotels in California