Where to stay in Edinburgh
Top Tips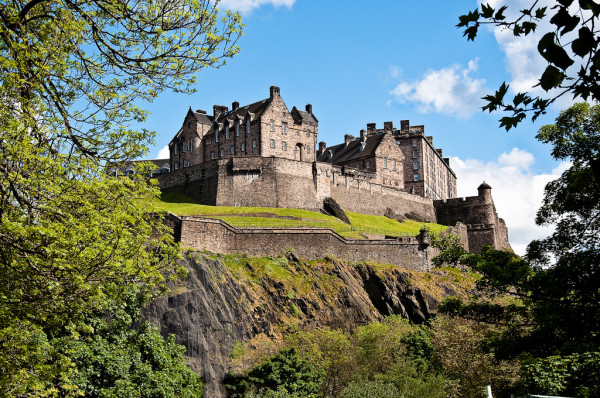 Flickr user Craigyc
Discover the best neighbourhoods in Edinburgh. In our detailed guide we'll help you find the right area, whether it's to enjoy the nightlife, landmarks, live music, family attractions and more!
Neighbourhood guide to Edinburgh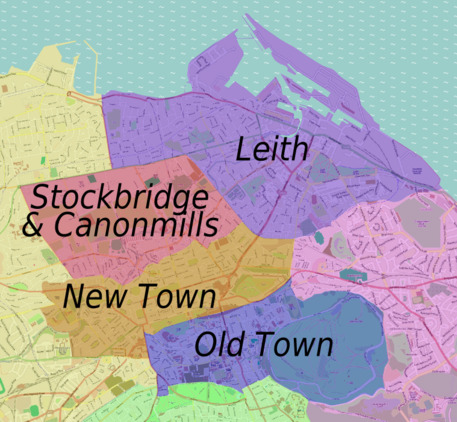 By Peter Fitzgerald, OpenStree
Edinburgh is a fascinating and vibrant city to visit with so much going on both historically and culturally that sometimes it's hard to know where to start! With this is mind it's also good to have a heads up on where to stay in the city. Do you want to be close to the buzzing nightlife, or be able to tumble out of bed on to the Royal Mile?
Edinburgh is an easy city to explore. It may be hilly, but it's still pretty compact and if you're feeling up to it you can see a lot on foot. If you prefer to get around on public transport there is both a very good and efficient bus or tram service which covers the city from end to end.
The New Town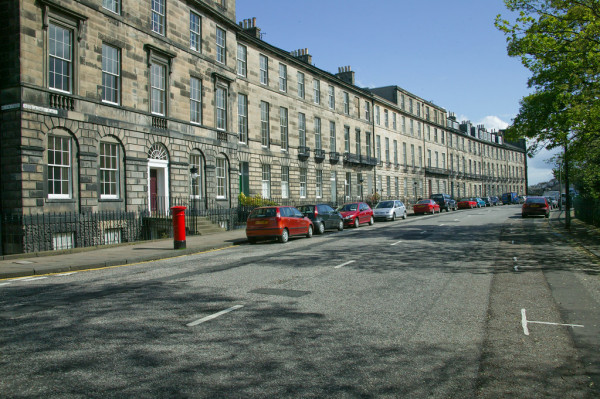 The City of Edinburgh Council
Edinburgh's New Town is a glorious piece of town planning, famous for its beautiful Georgian terraces and its architectural importance has been recognised with its World Heritage Status. It is situated on the other side of Waverley Station and the Princes Street Gardens from the Old Town and it is a great place to eat and drink, and shop. It's also where you'll find the National Gallery of Scotland and the Scottish National Portrait Gallery. The New Town is a great place for families to stay because of its central location and easy access to many of the city's highlights. Plus there's Princes Street Gardens to run around in if you need to blow off some steam from too many museums!
Pros and Cons
Great Central Location
Fantastic bars and restaurants
Extremely busy especially during peak season and over the Edinburgh International Festival
Discover all our recommended hotels in Edinburgh's New Town.
The Old Town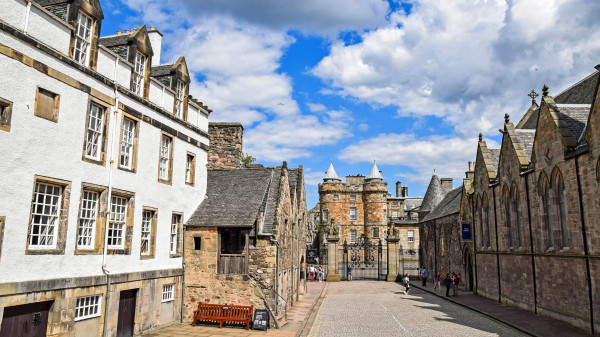 Image by kolibri5 from Pixabay
Edinburgh's World Heritage Listed Old Town is one of the best places to stay in Edinburgh if you want to be close to the city's great and grand historic monuments, and in the centre of town generally. During the day the complicated roads, closes, passageways and alleys are a hive of commerce and a magnet for visitors to get lost in. Then after dark the famous pubs and restaurants take over as the buzzing venues. The castle, the Royal Mile, Greyfriars Kirk, the National Museum of Scotland and the Grassmarket are some of the focal points of the Old Town, the Grassmarket being where the gallows once stood, and where you'll find the city's longest serving pub, the White Hart Inn, which boasts of being patronised by Robbie Burns and William Wordsworth.
Pros and Cons
Easy access to many of Edinburgh's top historic sights
Crammed with atmospheric pubs and restaurants
During the Edinburgh Festival many of the roads in the Old Town are closed, so it's very tricky if you're coming by car
Click here to see all our recommended places to stay in the Old Town
The Royal Mile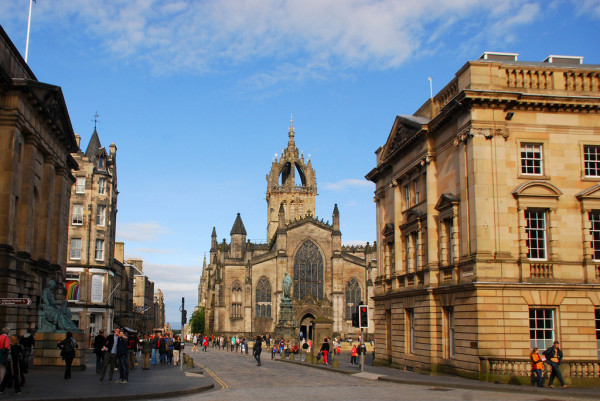 Flickr user ozgecan
The Royal Mile is part of the Old Town, but we've listed it separately because for so many people this is the only place to stay in Edinburgh. You can't get more central, or more famous than this, with the castle at one end and the Palace of Holyrood at the other. Along the mile you'll also find St. Giles Cathedral and numerous closes and alleyways. You're just a short, albeit uphill, walk from Waverley Station, so we think this is the ideal base if you're not going to be staying long.
Pros and Cons
Super-central location
The majority of Edinburgh's historic highlights on the doorstep
Extremely busy during the peak summer months and accommodation can be pricey
The West End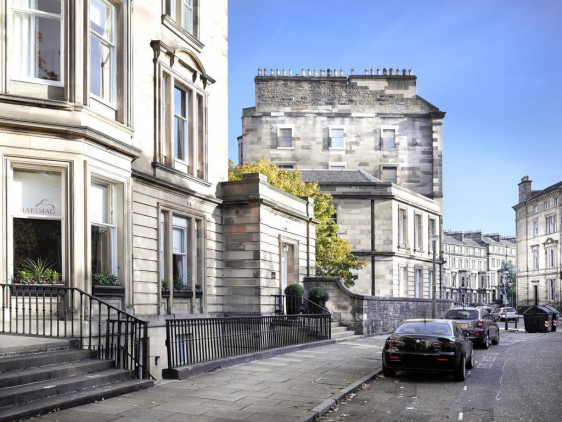 Edinburgh's West End is the bit of town just to the west of the New Town, on the way towards the Murrayfield stadium and the Edinburgh Zoo. This is one of the best places to stay in Edinburgh if you want to stay somewhere a bit quieter, but still really central, with plenty of well-loved pubs and bars and independent boutiques. It's quite artsy and hipster, with many of Edinburgh's most famous music and theatrical venues crowded onto its cobbled streets. But it's also got its fair share of grandeur, with some beautiful Georgian terraces, some now converted into elegant hotels, and one even restored to its 18th century glory and open as a museum.
Pros and Cons
A quieter base yet still very central
Much better value than staying in either the Old or New Towns
It's can feel a bit residential
To view all our recommended properties in Edinburgh's West End, click here.
Leith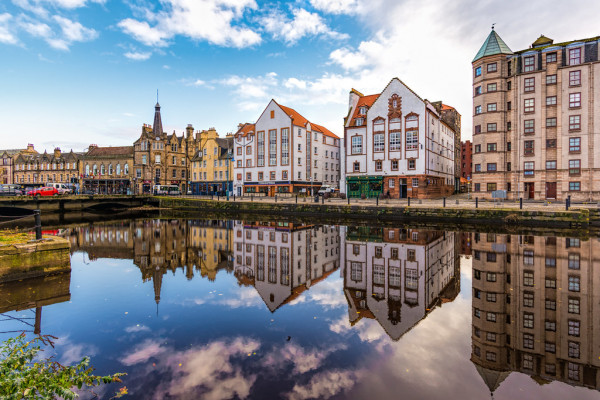 Flickr user Hamish Irvine
Leith, Edinburgh's port district, was down-and-out, but it's now totally hip, and has become a bit of a foodie mecca with scores of great cafes and restaurants. Leith is right on the Firth of Forth, to the north of central Edinburgh, and over time it's been absorbed by the city proper. But it still has its own charm and unique cultural twists, including a reputation for seediness, which dates from before its semi-gentrification in the 80s; but these days Leith is cosmopolitan and contemporary. And lively.
Pros and Cons
An edgy/hip neighbourhood with a plethora of options for evening entertainment
Great for foodies with plenty of cafes and restaurants and several Michelin starred establishments
A bit of a hike from the centre of town
Search the best hotels in Edinburgh