Sicily's 10 Best Wine Hotels
Nominally part of Italy, Sicily likes to think of itself as a place apart. And it is, both geographically and culturally. The largest island in the Mediterranean, it has been invaded and ruled by numerous foreign powers, from the Arabs to the Spanish. So it's not surprising that its food and wine sets it apart from mainland Italy. It has long been known for its sweet wines such as Malvasia and Marsala. But these days quality table wines, such as those produced by Planeta and Franchetti, are gaining followers. The sweet wines are largely produced in the west while the mountain slopes and coastal plains of the east - particularly Mount Etna and around Syracuse and Noto - produce notable DOCs. Our selection of Sicily's 10 best wine hotels covers both areas.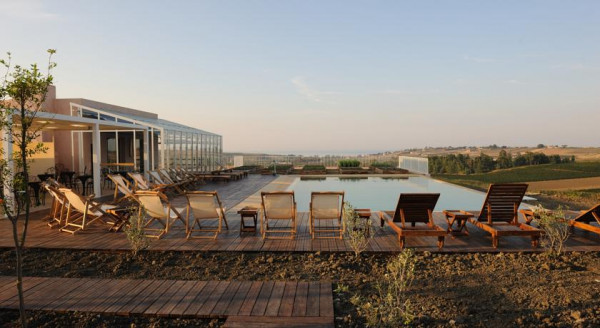 Sicily's consistent sunshine and moderate and reliable rainfall create near-perfect conditions for vine-growing. These are also near-perfect weather conditions for holidaying, so touring these wine hotels of Sicily takes on an extra pleasure.
Sicily's 10 Best Wine Hotels
Sicily's Best Wine Hotels for Foodies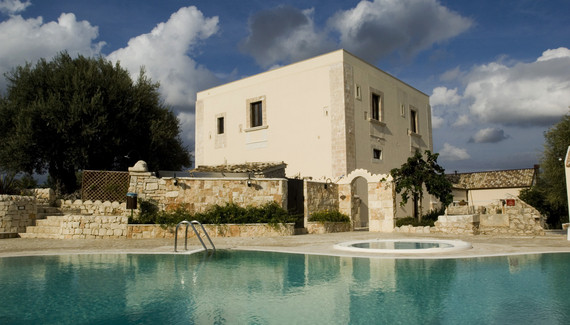 The big draw at Torre Marabino, a working farm near Modica, is the wine cellar; a vast, vaulted space where you can taste your way to heaven. There's a beautiful restaurant, excellent Sicilian menus and just seven airy rooms furnished with elegant simplicity.
In the heart of the famous, family-run Planeta vineyards near Menfi, La Foresteria Planeta is, arguably, one of Sicily's prime wine hotels. Colourful, individually decorated rooms mix contemporary and period pieces; each has a private terrace. With authentic Sicilian cuisine - lessons from the chef for the keen! - an infinity pool and sea views, this is near-perfect.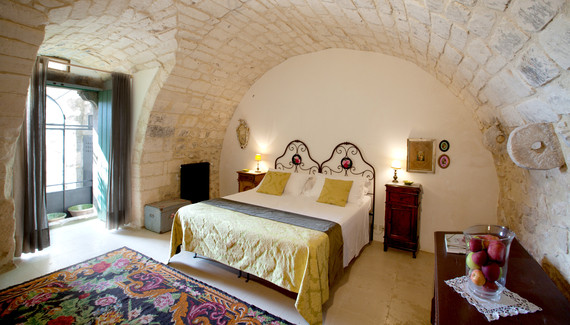 Also near Modica, is the gracious 18th-century country house, Tenuta Cammarana, owned and run by a Sicilian aristocratic family. They have a passion for both local food and wine, so you can expect fabulous gastronomic experiences. With just three rooms - some with stone vaulted ceilings - filled with antiques, staying here feels like you're a family friend rather than a paying guest.
The Best Value Wine hotels in Sicily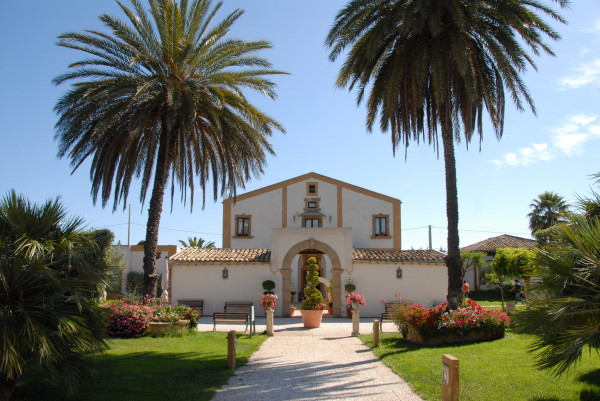 With gracious, traditionally furnished rooms - terracotta floors, carved wooden headboards - Hotel Villa Palocla, near Sciacca, is an excellent choice for families or groups of friends. There's a beautiful, relaxing garden and knock-out infinity pool, too.
And if you want to get away from it all, Masseria degli Ulivi, tucked into the hillsides above Noto and surrounded by olive groves, guarantees peace yet is only 20 minutes from the coast. Bedrooms are simple, cool and serene - several family rooms - and there's a beautiful infinity pool and open-sided dining room.
Sicily's Best Wine Hotels - in towns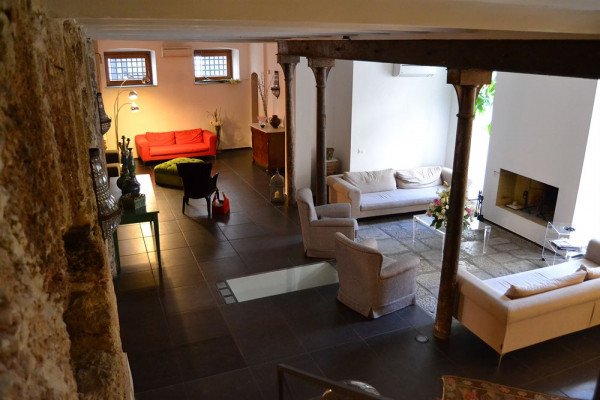 In the heart of Palermo you'll find ll Giardino di Ballaro, an 18th-century townhouse now a quirky B&B. Five spacious and contemporary rooms surround a courtyard, each decorated with style and panache; perhaps a vintage radio, bright modern art or boldly coloured headboard. Breakfast al fresco in the courtyard under the shade of the citrus trees.
Also within Palermo, Principe de Villafranca is a stylish, boutique hotel with parquet floors, cool white rooms and modern art. There's a vast sitting-room-cum library and a very chic, double-height dining room. It's close to many bars so you can pick up tips on your wine-tasting.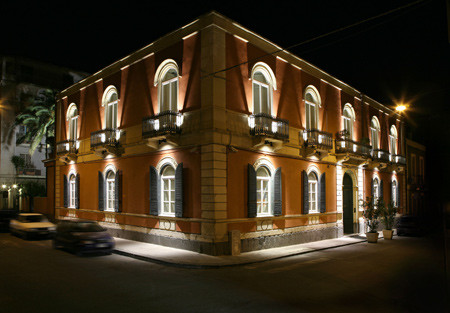 On Sicily's east coast, in Catania, Hotel Liberty is a gem of an Art Nouveau townhouse with lofty rooms, stone balconies and gracious furnishings. There's also a very pretty courtyard for breakfasts.
The Best Wine hotels in Sicily for design lovers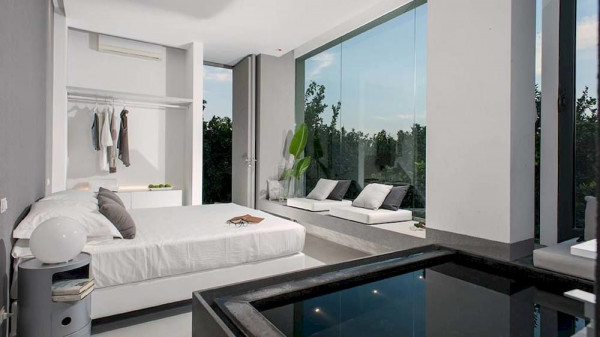 With white-on-white bedrooms, glass-walled bathrooms and pared-down furnishings, Zash Country Boutique Hotel is a minimalists' joy. And it's all set within a traditional, ochre-coloured country house. Outside, there's a shimmering infinity pool, beautiful, yet simple, gardens and views of Mount Etna.
If you want to be a little closer to the volcano, Monaci delle Terre Nere is perched on its slopes. The deep pink villa looks deceptively traditional as you approach, yet, inside, stone walls, wooden beams and bare plaster mix with shiny glass, bright art works and bold contemporary lighting. Rooms are scattered throughout the grounds in converted farm buildings as well as some new-builds. Lie by the pool and gaze up at Mount Etna, or at the vineyards fanning out below you to the coast.
If you haven't found your idea of the best wine hotels on Sicily on our Guru's list of Sicliy's 10 Best Wine Hotels you could:
Sicily's 10 Best Wine Hotels
posted Wednesday, 12th June 2019
Search the best hotels in Sicily