20 of the Best Boutique Hotels on Sicily
Spectacular, dramatic Sicily offers both a wealth of natural treasures and cultural ones. Surrounded by the sparkling waters of the Mediterranean, this island not only has snow capped mountains in winter, but it offers views of two active volcanoes, Etna, on the east coast and Stromboli on a small island just off the northern coast. Sicily's beauty has charmed poets from Homer to Virgil and made it a prize for many ancient civilisations, all of whom have made their marks and built their legacies here. And today there are both majestic ruins and beautifully preserved architectural masterpieces. Use our guide to the best boutique hotels on Sicily and start to plan your grand tour!
Scott Wylie via Flickr
This is certainly an island to be done in style, and our Guru's recommendations for the best boutique hotels on Sicily are a wonderful collection of comfortable and stylish places to stay. Not all of our recommendations fit the strictest characteristics of a boutique hotel, but they're all smaller properties with impeccable decor and design, excellent service and a certain luxurious ambience.
Miguel Virkkunen Carvalho via
Most of the properties on our list of the best boutique hotels on Sicily have a restaurant serving the wonderful cuisine Sicily is known for, but the ones that don't are conveniently located close to restaurants and cafes that do. As we said, this is an island to be done in style. Even if you're here to hike the hill or just relax on the beach.
20 of the Best Boutique Hotels on Sicily
The Best Hotel Views on Sicily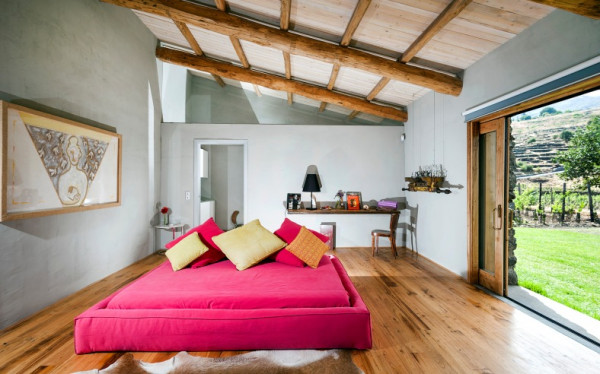 If you want to be close to the volcano, Monaci delle Terre Nere is perched on Etna's slopes. The deep pink villa looks deceptively traditional as you approach, yet, inside, stone walls, wooden beams and bare plaster mix with shiny glass, bright art works and bold contemporary lighting. Rooms are scattered throughout the grounds in converted farm buildings as well as some new-builds. Lie by the pool and gaze up at Mount Etna, or at the vineyards fanning out below you to the coast.
With white-on-white bedrooms, glass-walled bathrooms and pared-down furnishings, Zash Country Boutique Hotel is a minimalist's joy. And it's all set within a traditional, ochre-coloured country house. Outside, there's a shimmering infinity pool, beautiful, yet simple, gardens and views of Mount Etna.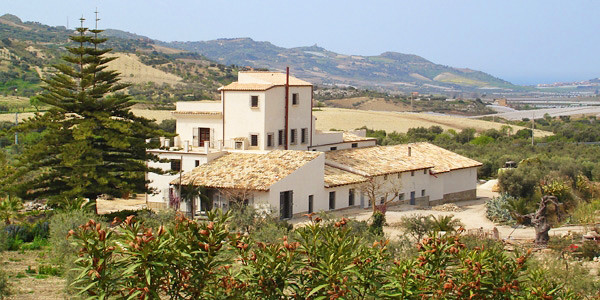 Azienda Agricola Mandranova is a gorgeous converted olive farmhouse set on a hillside. There are 16 rooms and suites, and two private cottages. The property is surrounded by African gardens, and the food is excellent. Not to mention the beautiful views!
The Most Romantic Boutique Hotels on Sicily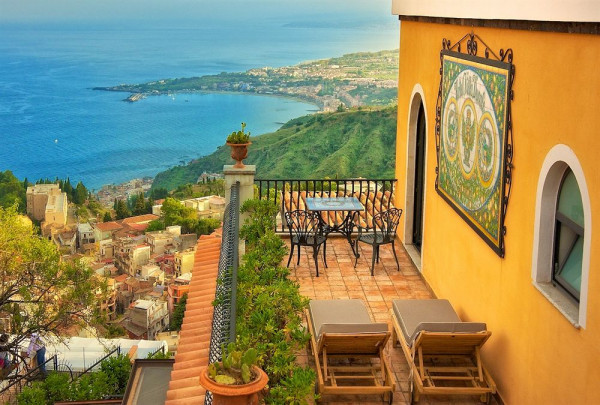 The Hotel Villa Ducale is a romantic Sicilian villa overlooking the bay at Taormina. There are 17 characterful rooms and suites with Italianate furnishings and rose-clad terraces. They also have a very nice spa.
Henry's House is a unique property on the architecturally famous island of Ortygia, with 12 bohemian style rooms and a treasure trove of antiques and objets d'art. There's also a wonderful sun terrace with amazing views over the Med..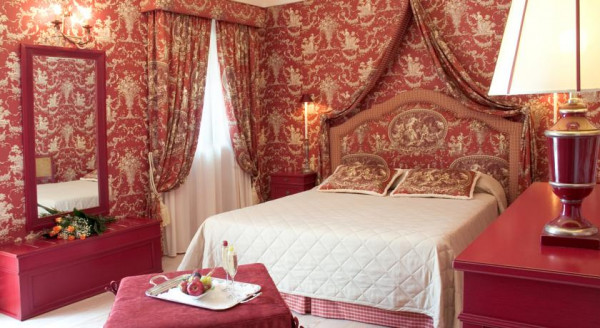 The Palazzo Failla probably doesn't quite qualify as a boutique hotel, but the decor is really something, so if you're looking for a small, unique property with aristocratic details - think frescoed ceilings, Toile du jouy wallpapers and rich fabrics - then this property, in the centre of Modica, is for you. it's also got a Michelin-starred restaurant.
The Best Beachside Boutique Hotels on Sicily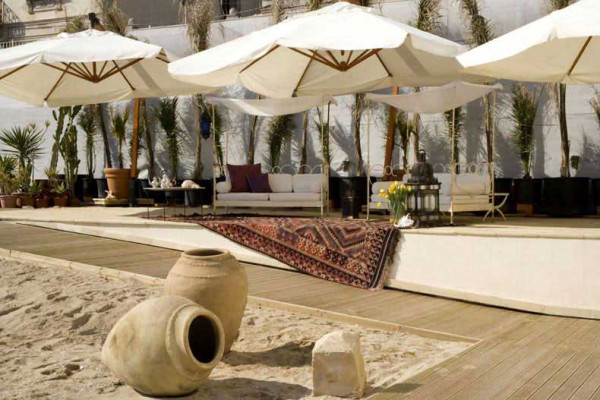 The Siracusa Resort has the only private beach in Syracuse, and you only have to share it with the inhabitants of the other 11 rooms, one suite and three apartments. The decor is chic, lending from the natural elements - think exposed stone, whitewashed walls and fine fabrics.
The Hotel Villa Carlotta is a luxurious villa on a clifftop, overlooking the Ionian Sea. There are 23 sumptuous rooms, suites and apartments, all with private balconies and terraces, stone floors and rich fabrics. The pool and restaurant are also idyllic.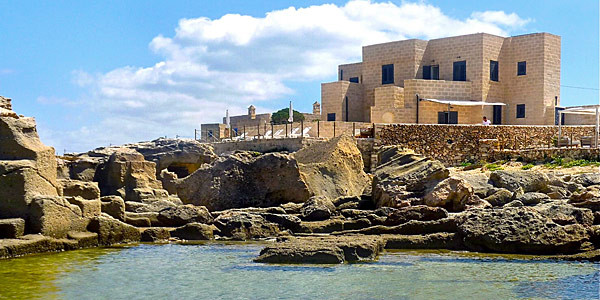 Cas'almare is a gorgeous, six room guesthouse in a sunny spot on the island of Favignana. As well as having its own private beach this property offer private balconies and sea facing views.
Also on Favignana, I Pretti Resort has just 16 rooms and suites, and a serene atmosphere focussed on luxury and elegance. As well as overlooking the sea, you're just a few minutes walk from the beach and surrounded by lovely, flower-filled gardens. Perfect if you want to relax.
The Best Boutique Hotels on Sicily for Foodies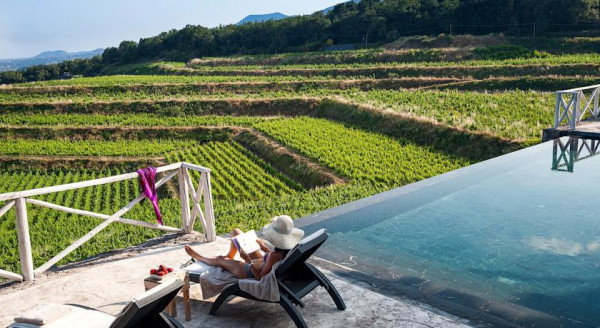 Wine Resort Villagrande is a peaceful, elegant country house with four rooms overlooking its own winery. The decor is cool and quite traditional but the views spread all the way out to the Ionian coast. The sunsets are magical.
In the heart of the famous, family-run Planeta vineyards near Menfi, La Foresteria Planeta is, arguably, one of Sicily's prime wine hotels. Colourful, individually decorated rooms mix contemporary and period pieces; each has a private terrace. With authentic Sicilian cuisine - lessons from the chef for the keen! - an infinity pool and sea views, this is near-perfect.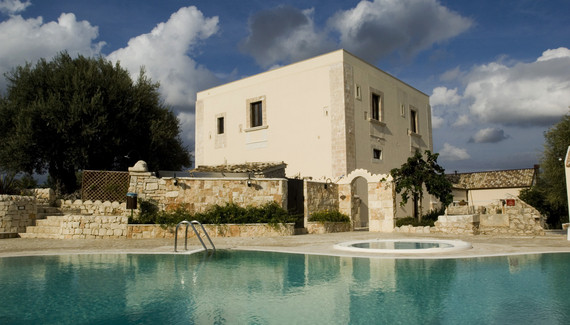 The big draw at Torre Marabino, a working farm near Modica, is the wine cellar; a vast, vaulted space where you can taste your way to heaven. There's a beautiful restaurant, excellent Sicilian menus and just seven airy rooms furnished with elegant simplicity.
Palermo's Principe de Villafranca is a stylish, boutique hotel with parquet floors, cool white rooms and modern art. There's a vast sitting-room-cum library and a very chic, double-height dining room. It's close to many bars so you can pick up tips on your wine-tasting.
Sicily's Best Boutique Hotels for Families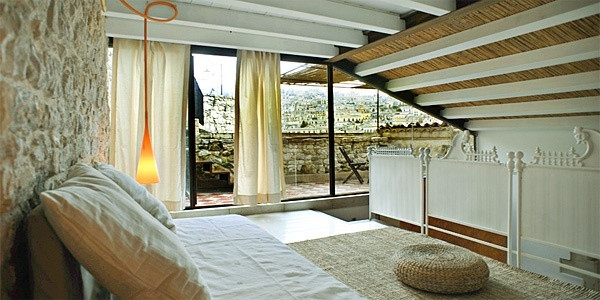 Casa Italia is a collection of wonderfully converted stone cottages on the hillside in the centre of Modica. There are ten rooms/ suites/ apartments each with a private terrace and rather wonderful design which often incorporates the original stone of the cottages.
Masseria degli Ulivi, tucked into the hillside above Noto and surrounded by olive groves, might not quite make the grade as a boutique hotel, but it's definitely along those lines, while also being small, peaceful reasonably priced and family friendly. And only 20 minutes from the coast. Bedrooms are simple, cool and serene and there's a beautiful infinity pool and open-sided dining room.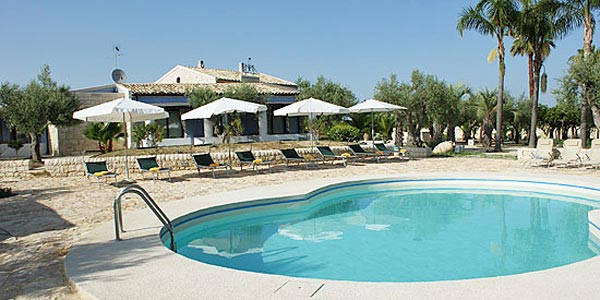 If you want to be by the beach try Cambiocavallo in Modica, a traditional villa renovated with a minimalist design ethos and an attractive pastel palette. There are eight rooms, with private terraces, plus a lovely pool and sun deck. Rooms start from €89 per night.
The Best Value Boutique Hotels on Sicily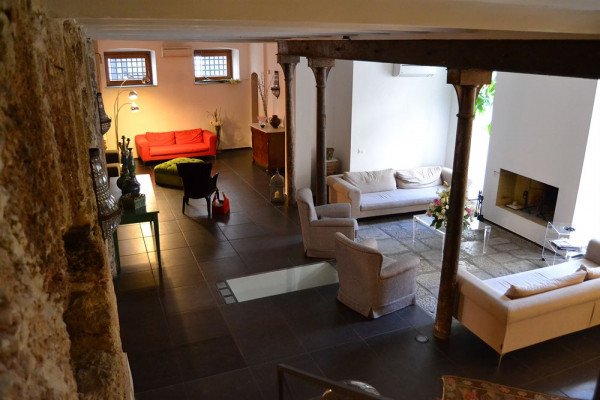 In the heart of Palermo you'll find ll Giardino di Ballaro, an 18th-century townhouse, now a quirky boutique B&B. There are five spacious and contemporary rooms surrounding a courtyard, each decorated with style and panache; perhaps a vintage radio, bright modern art or boldly coloured headboard. Breakfast is served al fresco in the courtyard under the shade of the citrus trees. Rooms start from €80 per night including breakfast.
For as litlle as €75 per night (low season) including breakfast, you can book into the beach-y minimalist Hotel Gutkowski, a 26 room hotel with fabulous sea views and simple but elegant decor.
If you haven't found your idea of the Sicily's best boutique hotel on our Guru's list of 20 of the Best Boutique Hotels on Sicily you could:
20 of the Best Boutique Hotels on Sicily
posted Wednesday, 12th June 2019
Search the best hotels in Sicily