The Ultimate Guide to the Best Wine Hotels in Italy
All our Italy wine hotel collections:
Italians, famously, love their food. And good food needs good wine. The sheer geographical length of Italy means that it's blessed with a huge diversity of wines, from sparkling Prosecco to Super-Tuscan reds. This also means that the best wine hotels in Italy are not just restricted to one or two regions.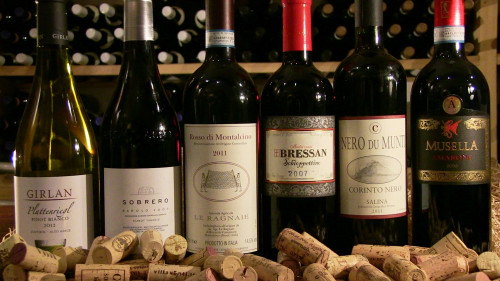 You could choose an Italian wine hotel near the shores of Lake Garda close to the Veneto region - home of Valpolicella and Prosecco - or in the coastal resorts of Sicily. Tuscany is perhaps the most famous wine region, particularly for Chianti and Sangiovese wines. The hills of Piedmont in the north-west are renowned for mighty reds such as Barolo while Puglia, down in Italy's sun-baked south, has made significant improvements in its wine production, with wines such as Primitivo di Manduria. And then there are the sparkling wines of the Franciacorta wine route in Lombardy.
Use our guide to the best wine hotels in Italy to find familiar wine names, and make some new discoveries.
Everyone has heard of Chianti, even if they can't place it on the map. And it does have one of the prime spots in Italy, stretching between glorious art-stuffed Florence and medieval-walled Siena. In between are a series of hill-top towns with names designed to seduce such as San Gimignano and Castellina in Chianti.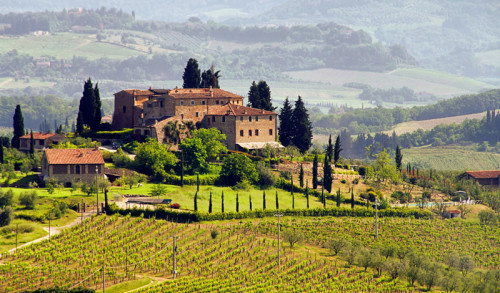 Just saying the word Tuscany immediately conjures up rolling hills, cypress-lined roads and red pantile roofs. Its signature red grape, Sangiovese, is responsible for the distinctive flavours of Montepulciano and Montalcino wines while Cabernet Sauvignon is the main grape variety of the so-called 'Super-Tuscan' red wines.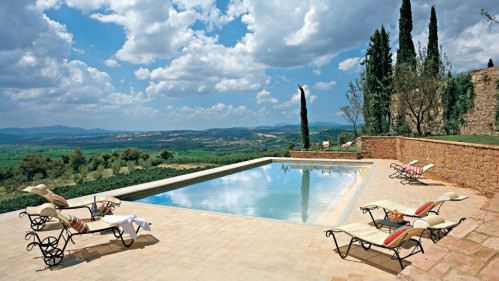 Tuscany has one of the biggest collections of wine hotels in Italy, which means there are heaps of places we could recommend; here are just a few, around Montepulciano and Montalcino, to whet your appetite.
The Veneto is smaller, geographically, than Italy's other main wine-producing regions, yet produces more wine than any of them. The names to conjure with here are Valpolicella, Bardolino, Amarone, Soave and, of course, Prosecco.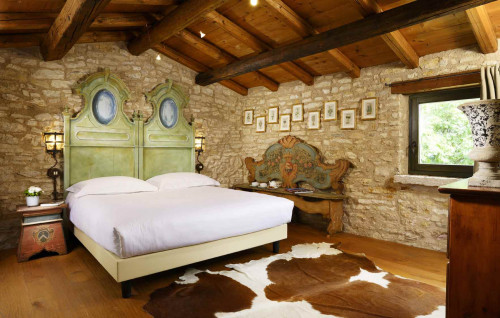 Often called the 'Burgundy of Italy', the Piedmont region has more DOCGs (the highest classification of Italian wines) than any other Italian region. Just listening to these names - Barolo, Barbaresco, Barbera d'Asti - and you begin to salivate. There are also the white truffles of Alba, too, to add to the gourmet mix.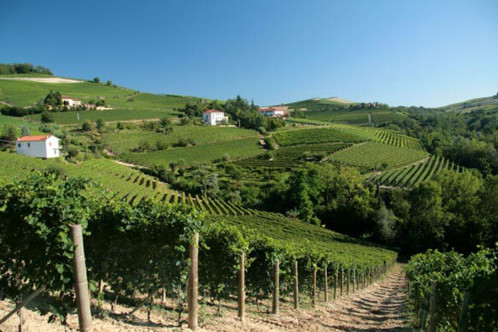 Puglia, the long, sun-baked region in the south, is the King of Italy's olive production. But grapes now run a close second. Although there are vineyards throughout the region, most people feel the 'real' Puglia is in the south, around Alberobello - and its curious trulli houses - Ostuni, Lecce and Otranto.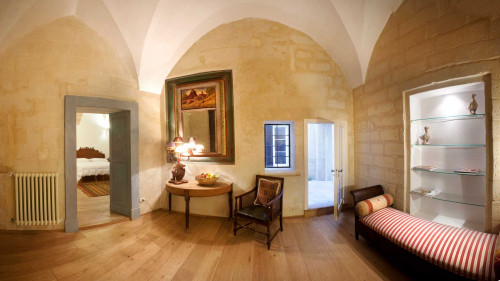 Wine hotels in Lombardy and the Franciacorta wine route
Wine-lovers generally head to Lombardy's Franciacorta region - between Bergamo and Brescia - which produces Italy's finest sparkling wine, Franciacorta DOCG, made according to Champagne methods.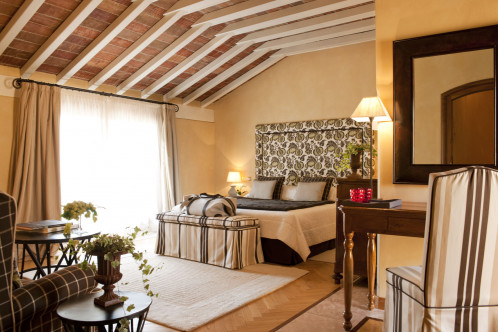 Wine hotels in Sicily
Sicily, the largest island in the Mediterranean, has long been known for its sweet wines such as Malvasia and Marsala. But these days quality table wines, such as those produced by Planeta and Franchetti, are gaining followers. The sweet wines are largely produced in the west while the mountain slopes and coastal plains of the east - particularly Mount Etna and around Siracusa and Noto - produce notable DOCs.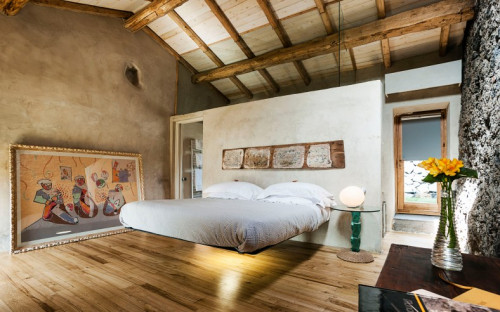 Unlike other European countries, in Italy there's less preciousness around the business of wine drinking. This means that exploring the country's vineyards, with our guide to the best wine hotels in Italy as your companion, is not fraught with the 'correct' way to do things. You can just focus on finding wines you thoroughly enjoy. If there's nothing amongst our Italian selection that fits the bill, take a look at our Ultimate guide to the best wine hotels in France.
posted Monday, 5th August 2019
Search the best hotels in Italy