✓ Check Availability
✓ FREE cancellation on most rooms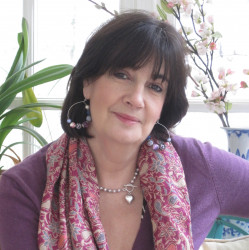 Fiona's expertise on hotels began In 1986 when she and her husband Andrew Duncan launched the Charming Small Hotel Guides, and she became, along with her friend and colleague, Leonie Glass, series editor and principal author of the series, travelling all over Europe to find and describe lovely, individual, personally run hotels. In 1998 she contributed her first travel article to the Sunday Telegraph, for which she has since written regularly, beginning her weekly column Hotel Guru In 2006. Fiona began her working life as a journalist on Nova magazine, before spending two years cooking on charter yachts in the Caribbean. On her return, her book Cooking Alfoat was successfully published by Macmillan. She then joined the publishing house Mitchell Beazley, where she edited many illustrated non-fiction titles, including an acclaimed series of travel guides, the Amex Guides. On leaving Mitchell Beazley she became a freelance travel writer, with travel guides for Dorling Kindersley and Duncan Petersen, amongst others, to her name, including titles on London, Paris, South of France, Normandy, Amsterdam and New York. She lives in London and the New Forest and has two sons.