Best hotels for Family Ski Holidays
Family ski holidays can be fraught with logistical nightmares. For starters there's danger, dangerous amounts of gear and airports to navigate - and that's before the fights over the top bunk. So we've put our Gurus to the test to recommend the best family ski holiday hotels to make your break as enjoyable and relaxing as possible.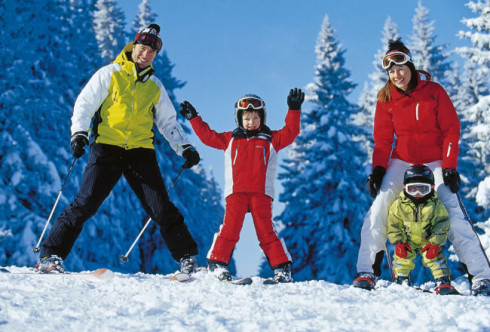 Our selection of the best family ski holiday hotels includes both those with dedicated children's activity programmes - try the Tschuggen Grand Hotel in Arosa - and those which are ideally located for ski school drop offs - like the Le Portetta in Courchevel 1650. And all our best family ski holiday hotels are in top resorts including Zermatt, Verbier, Megeve and Chamonix.
Best Family Ski Hotels - Verbier
Though not generally known as the most family friendly of ski resorts, we have a few recommendations in Verbier.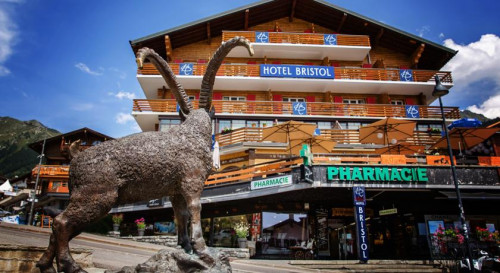 One of our favourites is La Rotonde, a centrally located hotel with some great value family rooms.
Another great option for those travelling en famille is the Hotel Vanessa - this property has recently undergone some renovation and offers great suites and duplexes just five minutes from the Place Centrale.
The Hotel Bristol is a great value addition to our list of the best family ski hotels, with comfortable rooms, hearty breakfasts and a prime position on the Place Centrale.
Best Family Ski Hotels - Val d'Isere
For those who insist that the only place to ski is the Espace Killy, then let us suggest La Galise in Val d'Isere. It is only 20m from the lifts and has a lively atmosphere, perfect for parents with teenagers!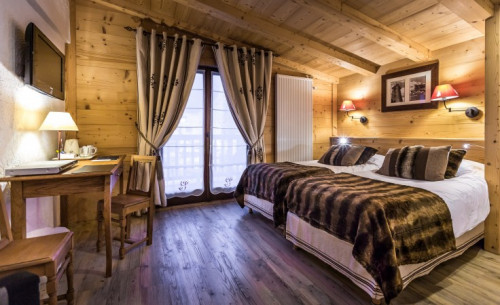 Le Samovar also makes our list of the best family ski hotels, it's just 100m from the Funicular at La Daille and has a pizzeria, free wifi and a sauna and hot tub. It's a friendly place where you can ski almost all the way to the front door.
For Three Valleys fans the choice of best family ski holiday hotels might appear endless, but we've refined it for you. Our favourite family friendly hotels are:
Le Portetta 1650 which is right next to the nursery slopes and has family suites which sleep up to six, in-house ski and boot hire and a kid-friendly games room,
and the Hotel St Martin in St Martin de Belleville which provides roomy family suites and five apartments.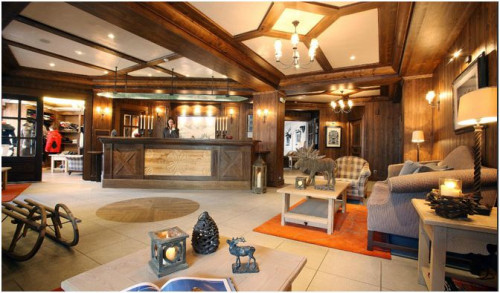 The Hôtel des 3 Vallées in Val Thorens is another of our best family ski holiday hotels. With just 33 rooms and four family suites, its great, central location and gargantuan breakfasts and set three-course dinners its an easy option for keeping everyone happy.
The Hotel Val Chaviere is excellent value, as well as being family friendly, it's right by the piste in Val Thorens, just a few minutes walk from the centre of the resort and has sunny, comfortable family ensuite rooms.
Best Family Ski Hotels - Zermatt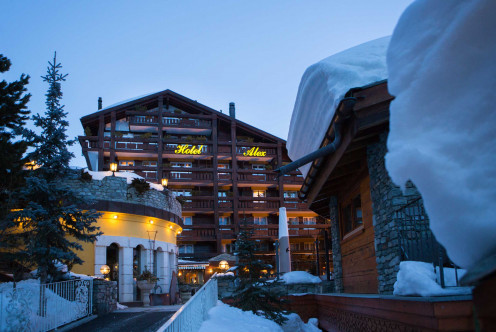 Unlike the Three Valleys, Zermatt is not a place which springs to mind when one thinks of the best family ski holiday hotels, but the Hotel Alex is a great choice in this car free resort, with a children's stübli, playground, large swimming pool and indoor tennis courts.
Best Family Ski Hotels - Chamonix
Chamonix is a good choice for families though! With easy access from Geneva and skiing to suit all abilities, plus a buzzing town centre there are a number of our best family ski holiday hotels here.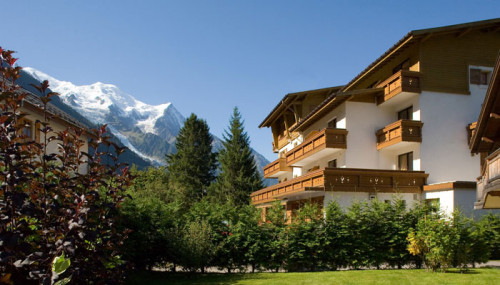 We recommend the Hotel Eden which is only100m from the Flegere cable car and has excellent value accommodation including family suites and self catering apartments. If that's not enough it also boasts a Michelin recommended restaurant.
L' Hermitage also makes the list of the best family ski holiday hotels, with its huge private terraces, big chalet rooms and breathtaking views, just a few steps from the centre of town.
Best Family Ski Hotels - Megeve
Another recommendation for the best family ski holiday hotels is just down the road in Megéve.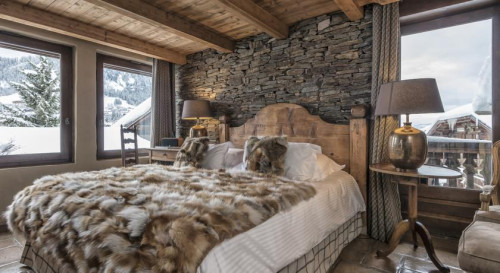 Les Fermes de Marie is a luxury collection of chalets and farmhouses, which has a Hameau des enfants - its kids only zone! Think organised games, child friendly meals and much more! Yay!
If our list of the best family ski holiday hotels hasn't solved your family ski dilemmas, then expand your search:
check out our Guru's list of the Best Budget Ski Hotels,
search by your chosen family friendly ski destination,
or contact one of our friendly Gurus for advice.

Skiing - Private mountain railway delivering guests directly to the slopes.

Restaurant - Four different restaurants to choose from

Spa - Architecturally designed brand new spa

Swimming Pool - Outdoor and Indoor Pool

Recommended by - Tablet, Fodors, Kiwi Collection, Michelin Travel

The Tschuggen Grand has much going for it: award winning dining, outstanding views, luxurious rooms & suites, children's activity programme for all ages and to cap it all a private mountain railway to whisk you up to the slopes. See More

Check Availability

Families - The ideal family ski holiday- family suites with balconies, at affordable rates, just five minutes walk from the Médran lifts.

Views - Great views from hotel

Traditional

Full of character

Reliable and modest family-run hotel on the Place Centrale. Pinewood rooms, book cases, and fires make it superbly cosy. A relaxed mountain atmosphere in a great location. Ideal for families. See More

Check Availability

Hotel Vanessa

Verbier

56 rooms from CA$565

Romantic Break - A perfect couples retreat with spacious and light rooms boasting balconies overlooking the Alps and romantic dining.

Views - Great views from hotel

Romantic - Good for couples.

Spa

Traditional style chalet with contemporary interiors. Bedrooms have simple white walls set against traditional wood panel. Enjoy the sleek buzzy bar and modern restaurant. The spa offers the ultimate in relaxation after a long day on the slopes. A chic base for a romantic break. See More

Check Availability

Total relaxation - Chill after a long day on the slopes in this cosy hotel, comfortable rooms boast wonderful views of the Combin Mountain Range.

Active Holiday - Based in one of Europe's best ski resorts in winter, and a hiking and biking paradise in the summer months.

Views - Great views from hotel

Traditional

A cosy hotel on the Place Centrale that offers great value for money. Twee tartan bed heads, wood panelled walls and crisp white linen. A light and airy breakfast room and terrace with impressive views. A relaxed and comfortable choice ideal for families. See More

Check Availability

La Galise

Val d'Isère

30 rooms from CA$198

Active Holiday - Skiing in winter and plenty of other mountain activities in the summer months.

Skiing - Only 20m from slopes and lifts!

Less £ - Great value for its location

Views - Over the Face de Bellevarde

A simple family-orientated hotel in the heart of the resort and just 100m from the piste. Rooms are traditional in style with plenty of pine and all have modern en suites. Triples offer a good option for families or small groups. Lively bar, excellent value and an unbeatable location. See More

Check Availability

Le Samovar

Val d'Isère

18 rooms from CA$337

Skiing - Superb location just 30m from the funicular at La Daille

Spa - Mineral Spa with a sauna, hammam, swimming spa and 2 massage rooms

Full of character - Mountain decor and modern alpine style furniture

Views - Great mountain views from the sit out terrace

Family-run chalet hotel in La Daille, a stone's throw from the funicular which has you up the mountain in minutes. Flexible modern-alpine style accommodation is perfect for families and groups with doubles, family rooms and self catering options. Traditional Savoyard cuisine plus a spa for relaxing. See More

Check Availability

Active Holiday - The ideal active getaway with downhill skiing, snowboarding, sledging, and hiking all on your doorstep!

Views - Great views from hotel

Traditional

Recommended by - Design Hotels, Great Small Hotels

A luxury boutique hotel, at the foot of Val Thoren's ski slopes. A cosy cocoon perfect for families with its four family suites, gargantuan breakfast buffets and set three-course dinners. Great value for money. See More

Check Availability

Hotel St Martin

St Martin de Belleville

27 rooms from CA$176

Families

Skiing

Active Holiday

Secluded setting - For escaping.

Appealing family hotel in pretty traditional French village, close to the slopes. Family suites and apartments that can sleep up to 10. A charming chalet with snug rooms, two restaurants, and a sun terrace. See More

Check Availability

Restaurant - Cosy and welcoming restuarant offering local Savoyarde specialites and fondue evenings

Sit-out Terrace - Attractive terrace with tables overlooking the slopes and resort

Skiing - Doorstep skiing and just a few minutes walk to the resort centre

Views - Great views from hotel

Excellent value family friendly hotel, with an unbeatable ski in ski out location right on the piste. The resort centre is just a few minutes walk. Welcoming restaurant and bar, with speciality Fondue nights every Thursdays, weekly live music and dancing. Sunny comfortable ensuite family rooms. See More

Check Availability

Active Holiday - The surrounding mountains offer a plethora of activities from skiing to hiking and climbing.

Skiing - The Three Valleys boasts some of the Alps most diverse and arguably best skiing.

Families

Great walks - Miles of hiking trails start from nearby the property.

Recommended by - Kiwi Collection, I Escape

A superb family friendly hotel, set on the slopes in the Three Valleys, offering ski-in ski-out access. Featuring rustic wooden interiors with stone fire places and rooms with private balconies. The restaurant, over seen by Chef Angela Hartnett, is a real draw and there's a Scott Dunn Kids Club too. See More

Hotel Website

Hotel Alex

Zermatt

84 rooms from CA$320

Active Holiday - With skiing on your doorstep plus tennis and squash courts, grotto swimming pool and gym on site, this is a sportsmans fantasy.

Spa breaks - A lovely spa to unwind in after a day in the great outdoors featuring saunas, massage rooms, a tepidarium and a sanarium.

Swimming Pool - Indoor pool

Opulent

Recommended by - Good Hotel Guide

Historic and quirky family-run hotel with bags of character. Modern bedrooms and luxury suites with hand-turned furniture and exquisite wood carvings whirl-pool baths. Sociable bar, large pool, and a children's playground. The perfect choice for families. See More

Check Availability

Hotel Eden, Chamonix

Les Praz de Chamonix

31 rooms from CA$142

Skiing - 100m from the cable car. Ski back to the village.

Active Holiday

Views - Views of the Chamonix Valley and Mont Blanc

Simple modern bedrooms and family suites plus six self catering apartments just 100m from the Flegere cable car. Michelin recommended restaurant offering contemporary and classic french cuisine. A great choice for families. See More

Check Availability

L' Hermitage

Chamonix

25 rooms from CA$218

Skiing

Families

Groups

Views - Stunning views of the surrounding mountains

A gorgeous hotel with two separate chalets in an excellent location. Breathtaking views just steps from the town centre. Luxurious chalet rooms with wooden beams, elegant furniture, sumptuous bedding, and huge private terraces. Great for families or groups of friends. See More

Check Availability

Child friendly - Dedicated space for the young in the Hameau des Enfants, with fully supervised activities programme.

Restaurant - Four different dining options.

Skiing

Swimming Pool - Indoor Pool

Recommended by - Tablet, Kiwi Collection

Another member of the Sibuet stable: a collection of chalets and farmhouses that has been lovingly restored to create a luxurious rustic idyll. Nothing has been forgotten from gourmet food, a dedicated space for the younger generation to "Pure Altitude" spa. See More

Check Availability
posted Monday, 18th November 2019
Search the best hotels in France