Top 10 Cosy London Boltholes
So! You're coming to London for a day or two and you just want a roof over your head, somewhere that's sensible, cosy, welcoming and well located... a London home from home hotel perhaps? With a comfortable armchair, unfussy food, friendly service and well-equipped but undemanding bedrooms? You need one of our Guru's Top 10 Cosy London Boltholes!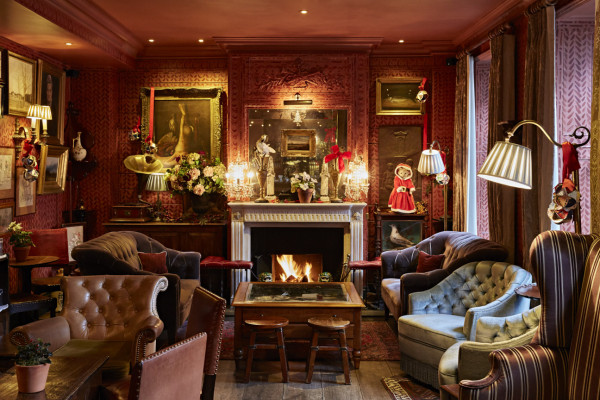 Our list of top 10 cosy London boltholes includes comfortable London hotels which are bursting with character and atmosphere, and where you'll find yourself returning to time and again.
Top 9 Cosy London Boltholes
Cosy London Boltholes for Location, Location, Location
The Hotei 41 is almost opposite Buckingham Palace, close to the Mall, and the rooms have quite special London views. These 30 opulent rooms are all decorated in monochrome, have up to the minute technology and should be able to meet any indulgence - their guest preference form allows you to select an exercise bike for your room, or a humidifier, or a romantic turn down anyone? The top floor, where the best views can be had, offers all day snacks, and there's an honesty bar. Rooms start from around £395 per night.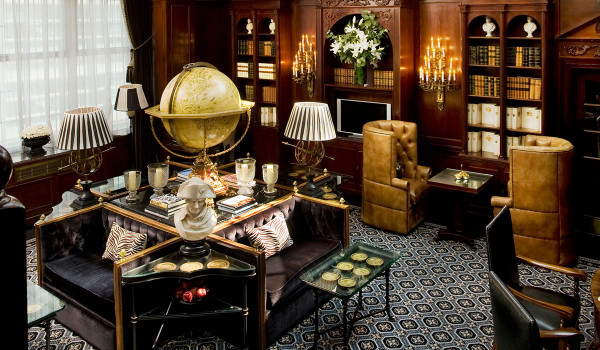 Cosy London Boltholes in the West End
Outside an elegant Georgian townhouse in vibrant Soho, inside the Dean Street Townhouse is a 39 room private members club. With a range of different sized and priced rooms, all of them decorated tastefully, and a buzzing, welcoming restaurant serving 'new old fashioned' food, this is a cool place to stay, aimed at young, fashionable travellers who appreciate style. Honeymooners would love the tiny Broom Cupboard.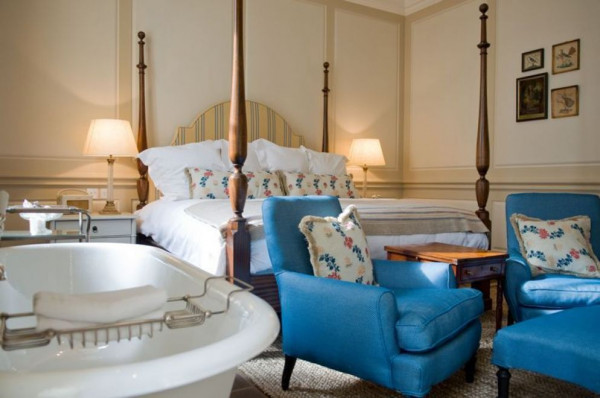 Cosy London Boltholes for Shoppers
The Levin Hotel is perfectly located between Hyde Park and Harrods, and has just 12 lovely bedrooms and an excellent basement bistro called Le Metro, which looks like a Viennese tearoom. There's a homely feel to this place, and well equipped minibar.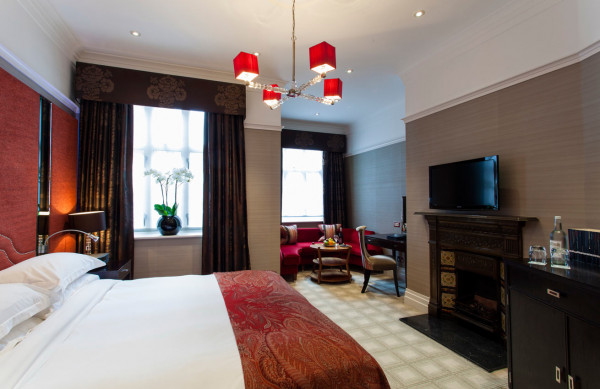 Or you could head slightly south to No 11 Cadogan Gardens, just behind Sloane Square and with its eclectic style and lavish decor. There's a charming library, a drawing rooms and a terrace, and the house has access to a private square. Wooden paneling features throughout and framed portraits line the carpeted staircases, while bedrooms typically have large windows and lots of natural light.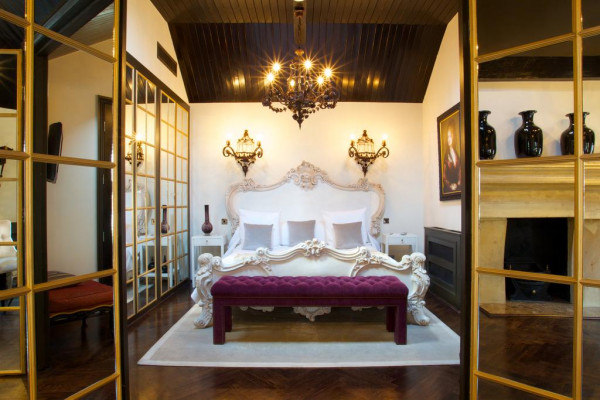 Montagu Place in Bayswater is also worth considering if you want to be near Marylebone and Oxford Street, this is a 16 room gem of a converted Georgian townhouse, with friendly staff and rooms categories into 'Comfy', 'Fancy' and 'Swanky'. They do a handy breakfast buffet downstairs.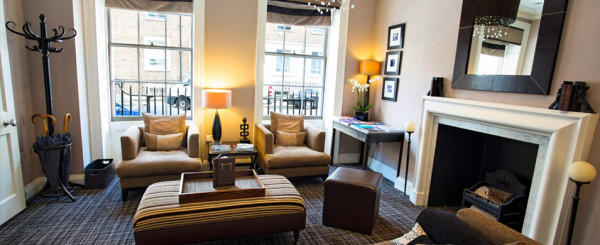 Cosy London Boltholes for London Escapes
The Gore is a quirky, quintessentially British and intimately decorated townhouse in Kensington, just steps from Hyde Park. The 50 rooms are classically decorated with period pictures, antiques and comfortable beds, and there's an excellent restaurant and a great bar too. Walk in the front door of this redbrick mansion and you feel as if you're visiting a friend's house - albeit a friend who lives in a superb location and has impeccable taste in interiors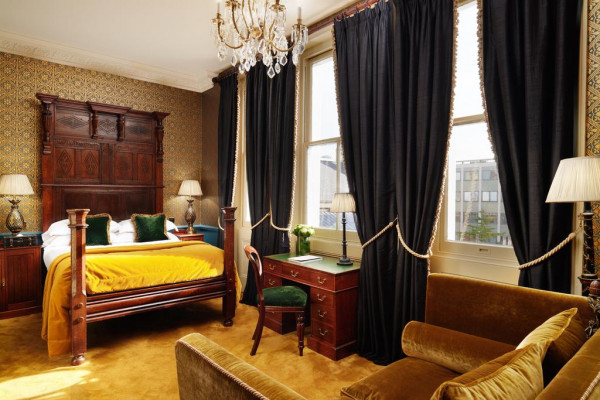 Great Value Cosy London Boltholes
The Brook Green Hotel offers 17 elegant, boutique rooms upstairs, and a cool cocktail bar downstairs, in a handy West London location. It's a great base whether you're here for shopping, sights or just a night on the town. And the pub food is excellent. Doubles from around £140 B&B.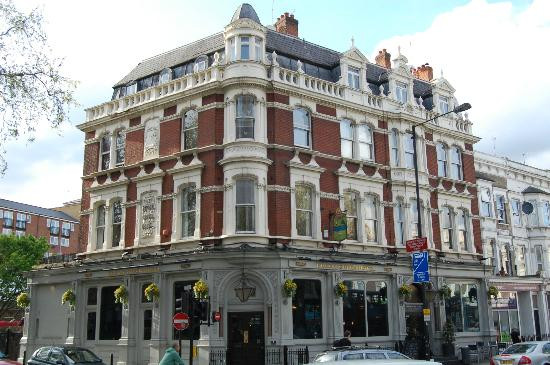 Modern London Boltholes
For modern cosy, myhotel Chelsea, a bright, Feng Shui friendly hotel between Fulham and Chelsea, is a great choice. There are 54 large, minimalist rooms with chic details in pastel colours and white tiled bathrooms. There's a choice of two places to eat: The Living Room and Tanya's.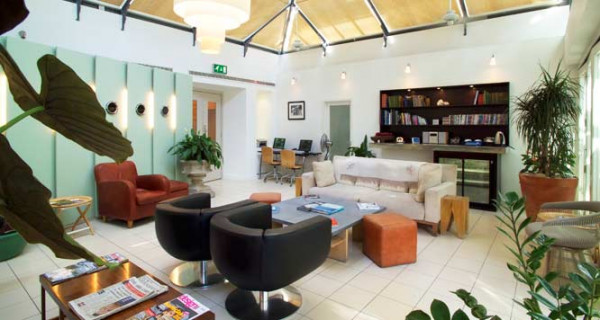 Or try Clerkenwell's The Zetter Townhouse, an intimate but modern boutique townhouse with quirky, eclectic vintage decor and just 13 rooms.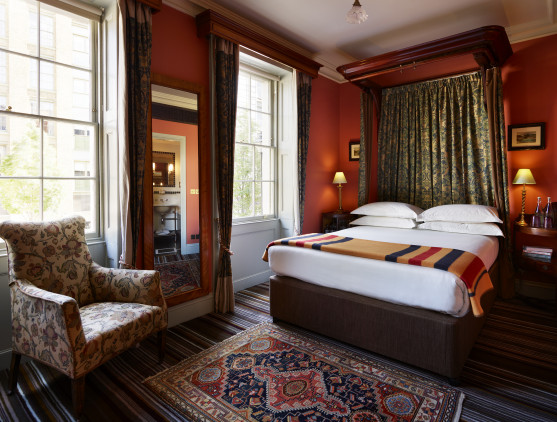 If you haven't found your idea of the best London hideaway on our Guru's list of top 10 cosy London boltholes, you could:
Our Guru's Top 9 Cosy London Boltholes:
myhotel Chelsea

London (South West)

54 rooms from €212

Sights nearby - Saatchi Gallery just off Sloane Sqaure is a fantastic art gallery and worth a visit.

Great walks - Enjoy the Royal parks such as Hyde Park and Battersea Park.

Barefoot Luxury - For total relaxation.

Lively area - In the thick of the action.

Feng Shui friendly concept adopted for this fresh, tranquil hotel located between the Boroughs of Chelsea and Fulham. Large, minimalist rooms are complete with chic detailing, pastel colours and white tiled bathrooms. The Living Room and Tanya's are both popular eateries before heading out into town See More

Check Availability

The Levin Hotel

London (South West)

12 rooms from €354

City Style - Magnificant interiors, bold fabrics, sharp lines and colourful installations, just around the corner from London's top shopping.

Romantic Break - Champagne and flowers are only the start of a truly romantic occassion with the Levin Hotel.

Views - Street views.

Lively - Hip and happening.

Recommended by - Good Hotel Guide, Kiwi Collection, Small Luxury Hotels, Sawdays, Tablet

Exclusive hotel in the heart of Knightsbridge, perfect for romantic breaks and shopping sprees. Large, comfortable rooms with stylish interiors and an inexplicably homely feel. The Knightsbridge Metro serves yummy British food and wines from Levin's own Vineyards. See More

Check Availability

Sights nearby - Great location for the Royal Albert Hall and Hyde Park.

Full of character

Quirky - An experience!

Romantic - Good for couples.

Recommended by - Tablet

A quintessentially British townhouse that prides itself on spectacular service with laid back vibes. Classic-styled rooms house period pictures, antiques & comfortable beds. Restaurant 190 Queen's Gate offers contemporary classic dishes and Bar 190 superb G&Ts! Spot on location for city exploring See More

Check Availability

Romantic Break - With palatial fourposters and sumptuous velvet drapes, plus champagne and tandem massages- true romance!

Sights nearby - Madame Tussauds is where the famous are made into wax works and kept forever by the nation. A great exhibit and worth a visit.

Great walks - Regent's Park is a fantastic green urban space to have an afternoon stroll.

Full of character

Recommended by - Frommers

A smart Little Venice residence turned 4* boutique. Classic rooms exude comfort and warmth with elegant fabrics and thoughtful touches. The breakfast spread is worth getting out of bed for! Perfect for a pampering weekend away. See More

Check Availability

Families - These contemporary, well located studios are ideal for families with self catering facilities and plenty of space.

Local exploring - Grab one of the B&B's free bikes and head out to explore Westminster the heart of historical and vibrant London.

Sights nearby - Use the River Thames as your guide and head east to catch a glimpse of Big Ben, London Eye and other sights.

Great walks - Whether Hyde or Battersea, be sure to take a stroll around the royal parks of London.

Recommended by - Frommers, Fodors

An understated and elegant B&B, in central Belgravia. The contemporary design, self service facilities and unbeatable location combine to make this an ideal spot in the heart of the city. Numerous restaurants and bars on your doorstep, complete the picture. See More

Check Availability

City Style - Grown up and sophisticated style, in a hip part of town- think mahogany fourposters, clawfooted tubs and Farrow & Ball Duck Egg.

Foodies - Mouthwatering modern British cuisine, always interesting, varied and au point. Afternoon tea is a London favourite.

Great walks - Head south towards Trafalgar Square and to Enbankment where you will find the Thames - the perfect guide to mapping out London.

Sights nearby - Picadilly Circus is closeby and a great place to check out what is on at the theatres in the West End.

Recommended by - Mr & Mrs Smith, I Escape, Fodors, Frommers, Kiwi Collection

Elegant Georgian townhouse in London's vibrant Soho district. Stylish rooms are designed with panache, and focus on the young and fashionable business and leisure traveler. All British food all day at the snazzy restaurant. A true gem in the heart of the UK's capital city. See More

Check Availability

Montagu Place

London (Bayswater)

16 rooms from €206

Sights nearby - Easy access to all of London's major attractions. Walking distance from Madame Tussauds, Regents Park & Oxford St.

Traditional

A little gem of a Georgian townhouse with just the right mix of comfort, style, relaxation and price. Spacious rooms with Hypnos beds and Molton Brown toiletries. Walking distance to Madame Tussauds, Regents Park & Oxford Street. Ideal for a stylish city break. See More

Check Availability

Hotel 41

London

30 rooms from €455

City Style - An exclusive hotel mixing tradition with high tech mod cons and unbeatable service, right in heart of London.

Sights nearby - This hotel boasts a wonderful location opposite Buckingham Palace and close to The Mall.

Opulent

Full of character

Recommended by - Fodors, Frommers, Michelin Travel

There's a clubby feel to this top floor 'eyrie' with views over Buckingham Palace. Opulent rooms in monochrome tones are laced with all the most up to date high tech mod cons and every indulgence you can think of. Eat around the clock and make the most of the honesty bar. A real treat of a hotel. See More

Check Availability

11 Cadogan Gardens

London (South West)

56 rooms from €334

Local exploring

Romantic Break

Sights nearby - Within walking distance of Buckingham Palace and the Houses of Parliament.

Opulent

Recommended by - Tablet, Small Luxury Hotels

Located just behind Sloane Square, 11 Cadogan Gardens is a luxury boutique hotel in London part of Relais & Châteaux. Eclectic style with lavish interiors and comfortable rooms including a library, drawing room and terrace. Elegant and calm, this luxury gem is brilliantly positioned. See More

Check Availability

Lively area - In the thick of the action.

Four poster beds - For romantics.

Romantic - Good for couples.

Quirky - An experience!

Recommended by - Tablet, Good Hotel Guide, Kiwi Collection

Intimate boutique townhouse offshoot of the modernist Zetter, with quirky and eclectic vintage decor and just 13 rooms. See More

Check Availability
posted Tuesday, 8th October 2019